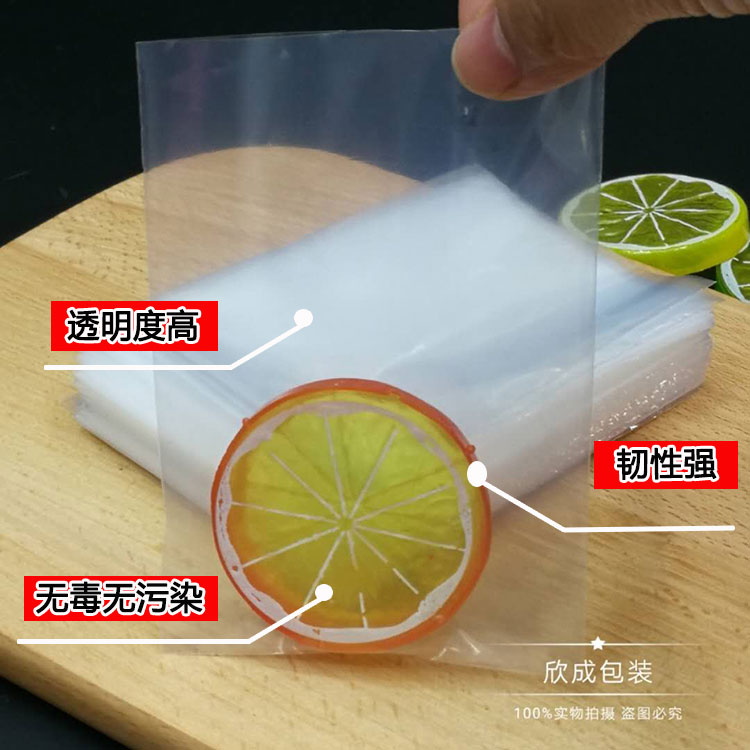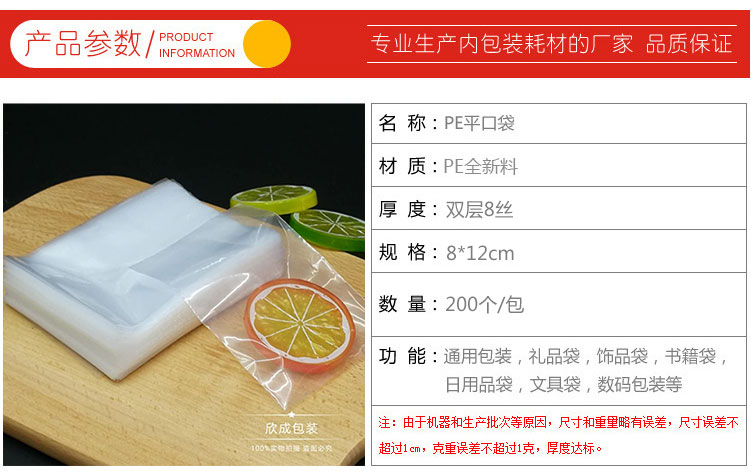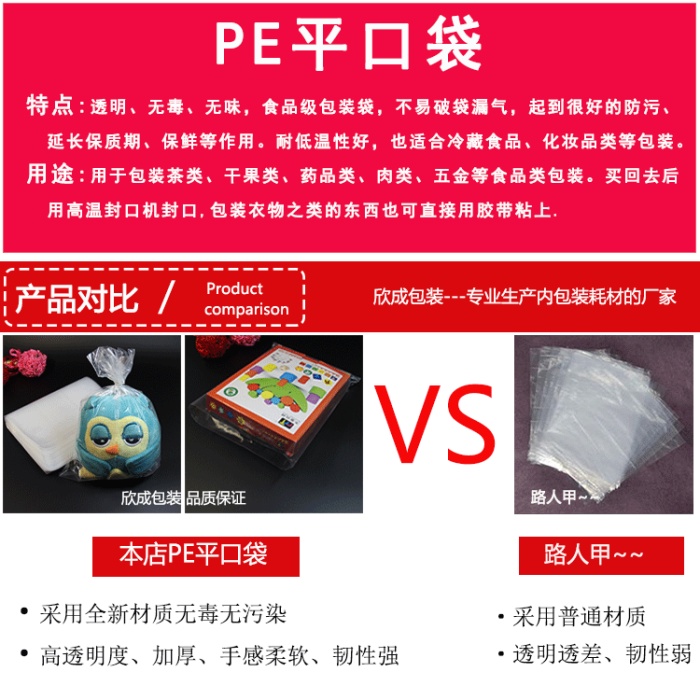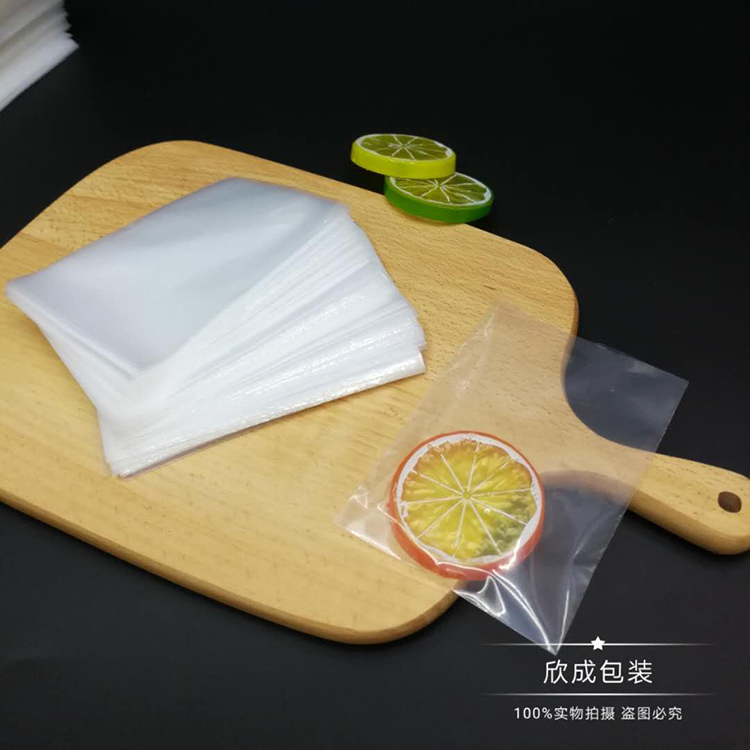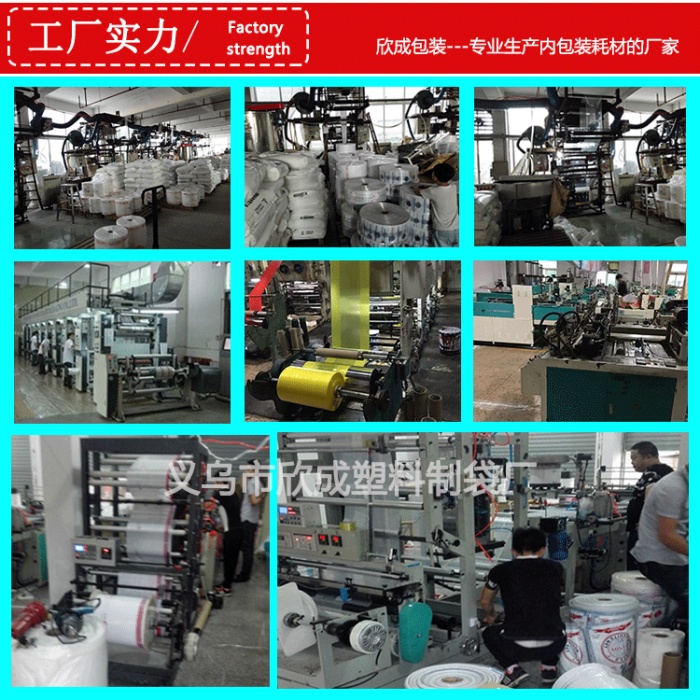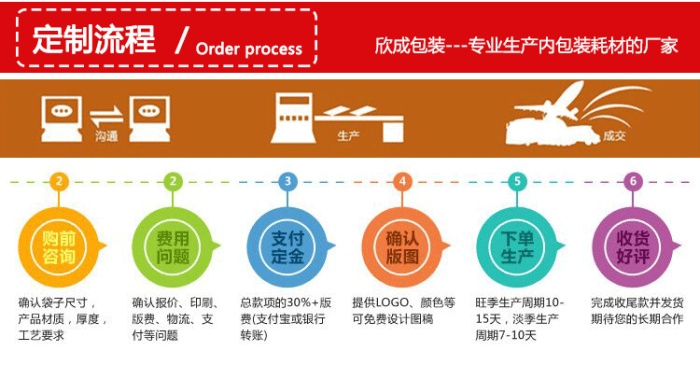 Factory Direct sales quality assurance price discount
name: LDPE PE bag
specification: 8 * 12 cm(This model is flat bag, the two sides of the opening are aligned, and there is no self-adhesive mouth)
thickness: double-sided 8 Silk. Such double-sided thickness 10 silk, single-sided thickness 5 silk! (1 silk= 0.01 MM)
Workmanship: edge cutting, no air holes
Features:
Transparent, non-toxic, tasteless, food-grade packaging bag, not easy to break the bag and leak, which plays a good role in antifouling, extending the shelf life, keeping fresh and so on. It has good low temperature resistance and is also suitable for refrigerated food, cosmetics and other packaging.
Purpose:
Used for packaging tea, dry fruits, medicine, meat, hardware and other food packaging. After buying it back, seal it with a high-temperature sealing machine, and package clothes and other things can also be directly pasted with adhesive tape.
Note: The number of products is automatically counted by the machine. It is normal to have individual errors (plus or minus 1 to 3). Please be careful if you mind.
If there is no spot size, please contact the shopkeeper to customize it.
Note: Except for quality problems, customized products will not be returned (exchanged). Thank you!
Tips:
1) there are limitations because you can't see the real thing when shopping in online stores. So remind all buyers to confirm the size you need in detail before purchasing. In order to avoid unnecessary loss and waste.
2) the shopkeeper only provides reference suggestions, not as the final decision. The specific size needs to be decided by the buyer himself.
3) color deviation may occur due to lighting, display screen and other reasons, which is inevitable. Therefore, if the buyer cannot determine the color before purchasing, you can consult the shopkeeper.