Product parameters
Product name: FLYCAT flying cat basic 5, 2 card batteries.
The batteryBrand: FLYCAT flying cat.
Battery specification: no. 5 alkaline battery.
Attached battery: 2 knots.
Packing: 480 PCS
Volume: 0.026 m3
Weight: 12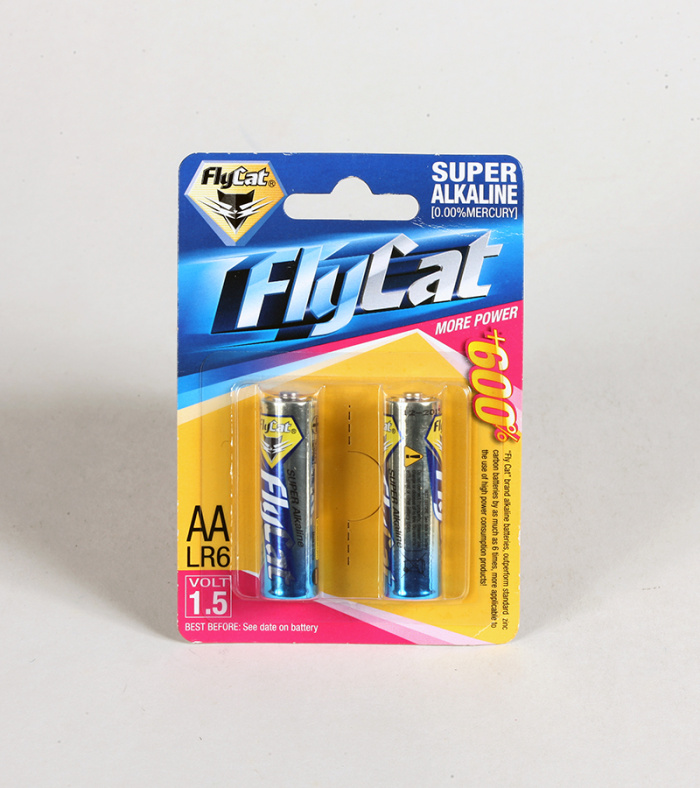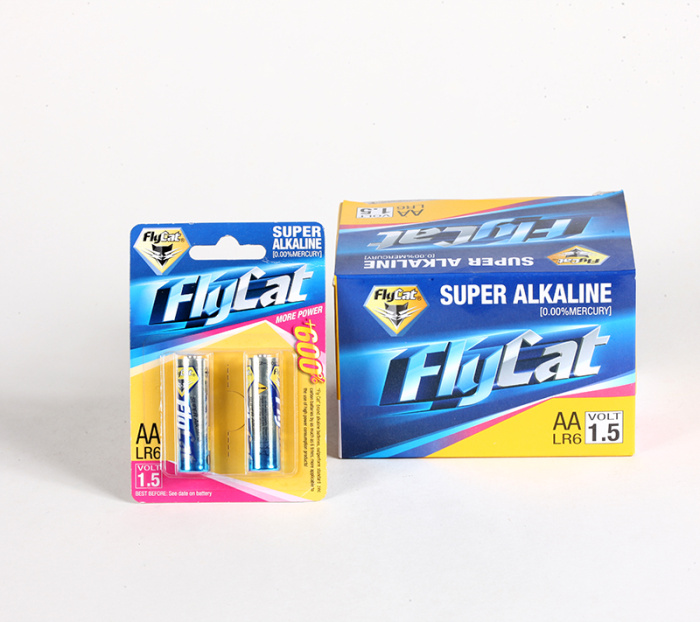 kg
Features:The working ability of alkaline batteries at low temperature is also better than that of carbon zinc. Moreover, when not used, the alkaline battery can be removed from the battery shelf, and it can last for a long time. If stored in low temperature, it can prolong life.