Product Information
Name:

monochrome bath

Brand:

mu yi

Item:

YH-038

Color: mixed color
Material: PE

-- contact us
Telephone: 0579 81533250
Mobile phone: 15867911311 peng yu ping ms.
Address: No. 400, Changchun Road, Fucun town, Jindong district, Jinhua city, Zhejiang province, China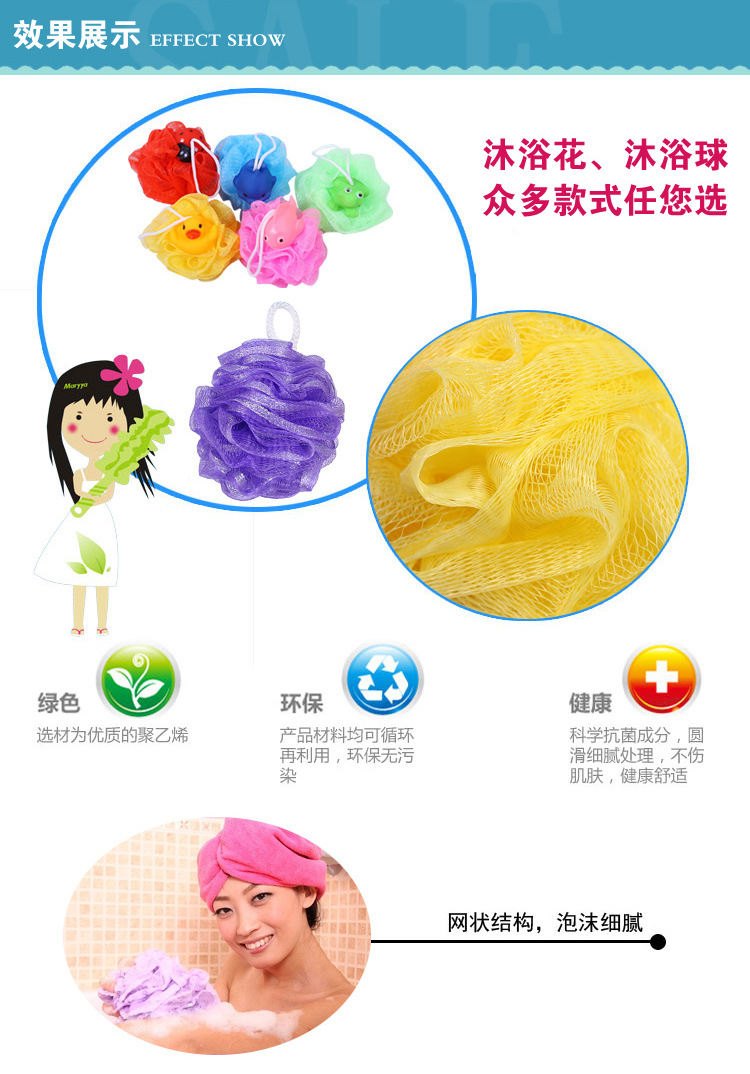 Jinhua Danni daily necessities Co., Ltd. is an enterprise specialized in producing bath products and cleaning products. It mainly produces nylon bath ball, Bath strips, Bath suits, bath sponge products, loofah sponge bath products, Hemp bath products, bath brushes, makeup cotton, pumice, cleaning cloth, cleaning cotton and a series of bath accessories and cleaning supplies. The product has new shapes and various varieties, including all kinds of fruits, strange animals and cute cartoons. We can produce different quality, price, shape, products of size, color and weight in order to get customer satisfaction. Your satisfaction is our achievement, let our daily necessities be with your life.
Jinhua Danni daily necessities Co., Ltd. is based on the market and has a group of senior technicians and a complete set of equipment. It pursues high-quality production persistently, strengthens internal management and improves after-sales service, reliable business reputation has been deeply loved by domestic and foreign merchants. Our factory promises to warmly welcome domestic and foreign merchants to come, call and negotiate with us with "high quality products and supreme service!