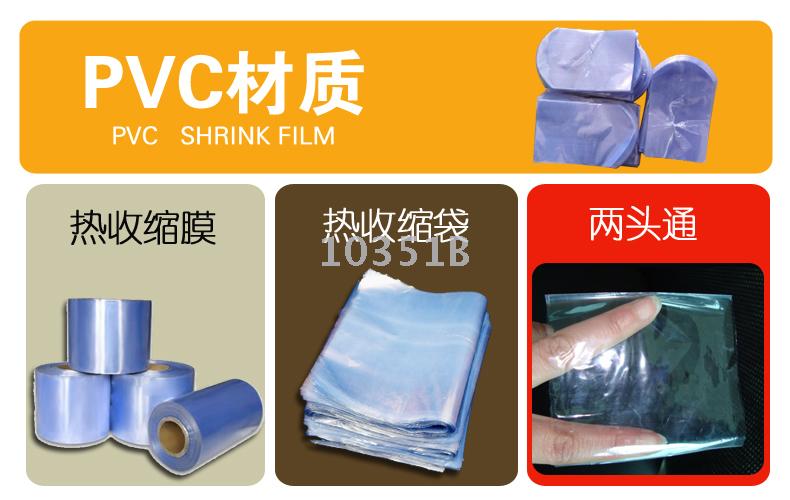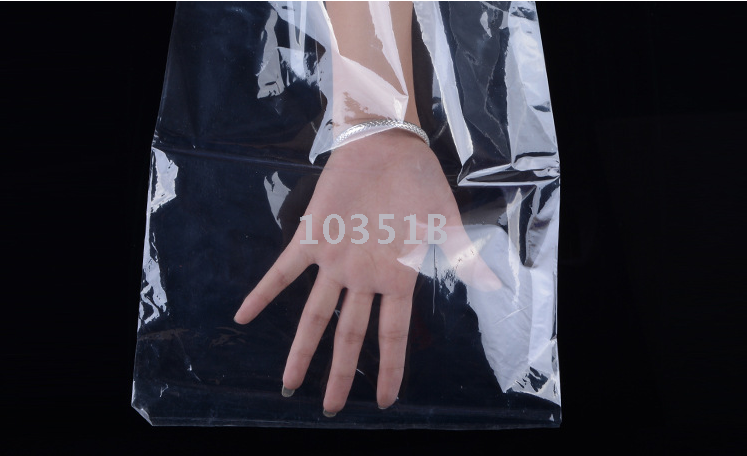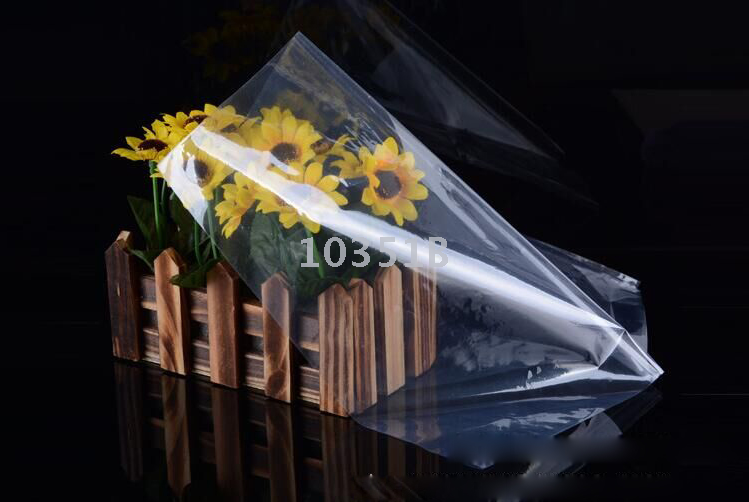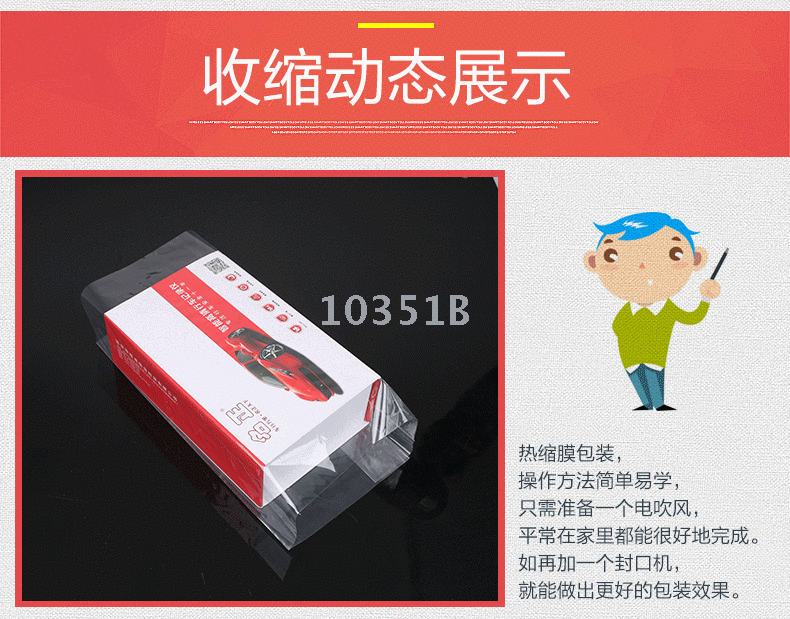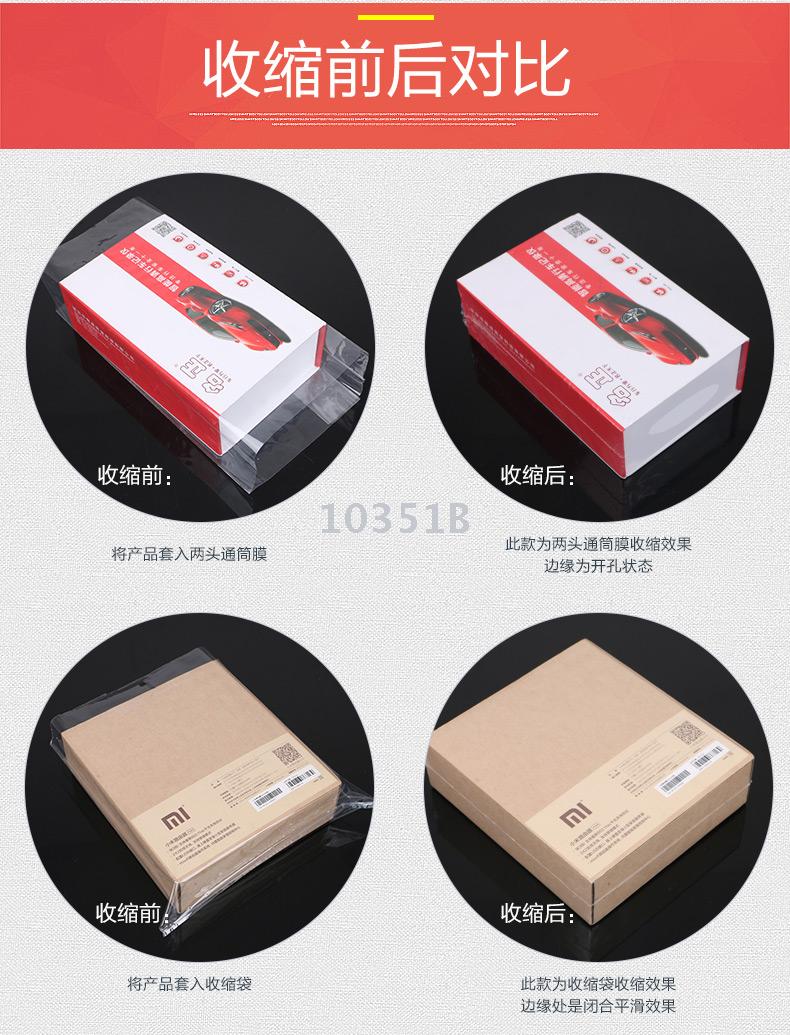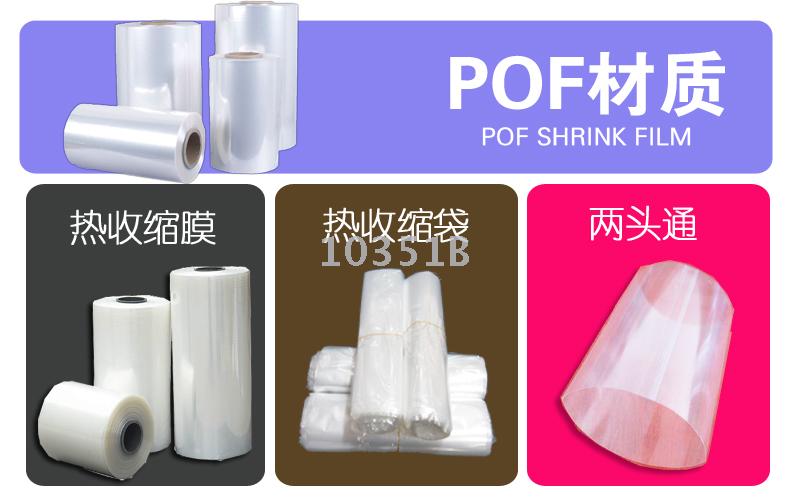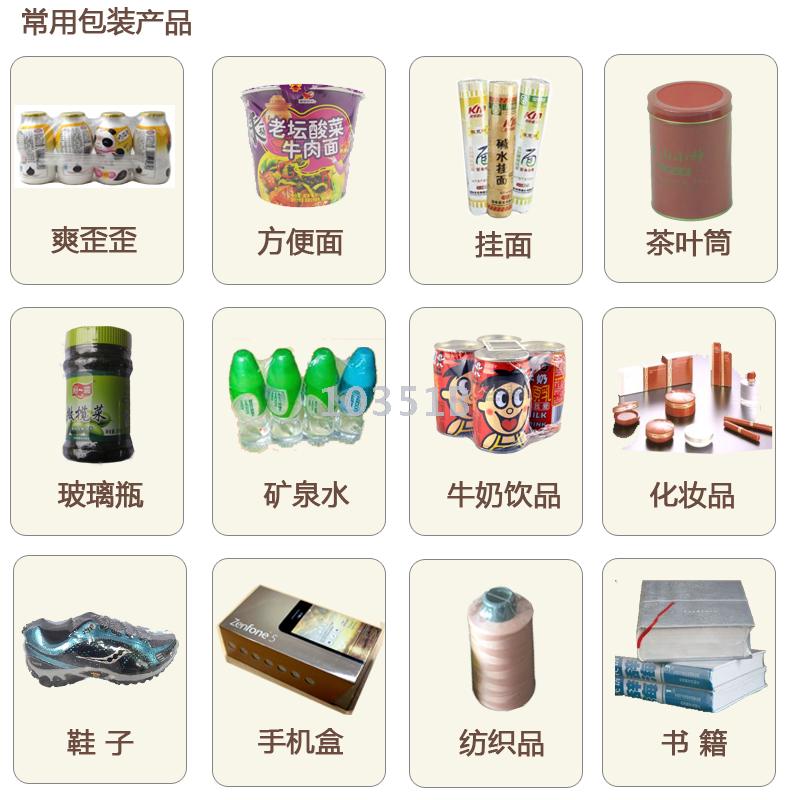 PVC Heat Shrinkable film bag it is the most commonly used Heat Shrinkable Material in heat sealing packaging.. Through hot air blowing, the heat shrink film with high transparency can be closely attached to the surface of the article to improve the product grade, prevent dust and moisture, and make the article show a new perfect packaging effect. Heat shrink film packaging, the operation method is simple and easy to learn, just prepare a hair dryer, which can be done well at home. If you add a sealing machine, you can make a better packaging effect.
1. This product is a bag-shaped double layer with a thickness of 3.6 Silk on both sides, which is the most commonly used thickness of heat shrink film in the market.
2. The appearance of the whole stack is light blue, which can further improve the brightness of the packaged items. A single package will not appear blue (see the effect picture)
other thickness and specifications can be customized according to customer requirements, warm mention show: direct sunlight is strictly prohibited and stored in a cool place! If necessary customized specifications, please be sure to measure the specifications, customized the bag is not convenient to return.