Name: Taiwan imported, DTY,TPU flash gold leaf heat transfer film ~ thermal transfer film ~ heat transfer film
origin: Taiwan
specification: 50CM (width) * 25m (length) * 1 roll
gross weight: about 6.7kg, net weight: about 5.5KG
product features:
1: flash gold leaf heat transfer film, thermal transfer film, a wide variety, colorful, clear and soft.
2: This product is made of new environmentally friendly materials.
3: The pattern effect is more ornamental and applicable than ordinary screen printing.
4: The product feels strong, does not crack, is washable, and does not fade.
5: The product is simple to make, random and strong, and it is convenient to take pictures. The designed pattern can be cut by engraving machine, and then heat transfer printing can be carried out by using a hot stamping machine. You can also manually cut the pattern and use household electric iron for thermal transfer, which is very simple to operate.
6: through computer graphics, different portraits, flowers, birds, insects, plants, etc. can be made, which is very entertaining and interesting.
Instructions for use:
1: after computer drawing, use engraving machine to cut, or manually cut the pattern you need.
2: remove the redundant pattern after cutting.
3: gold leaf of them are placed on the heat transfer machine with one side facing down and PET film facing up for thermal transfer (electric iron same operation)
4: The hot stamping temperature is controlled between 150-160 ℃, and the time can be 8-10 seconds.
5: After the transfer, after the product is completely cooled, tear off PET film, and the pattern you need will be perfectly presented. A beautiful work is so easy to complete.
Scope of Application: all kinds of cotton textile fabrics, T-shirts, various LOGO trademarks, advertising shirt, advertising umbrella, are also applicable to all kinds of leather luggage products, packaging products, etc.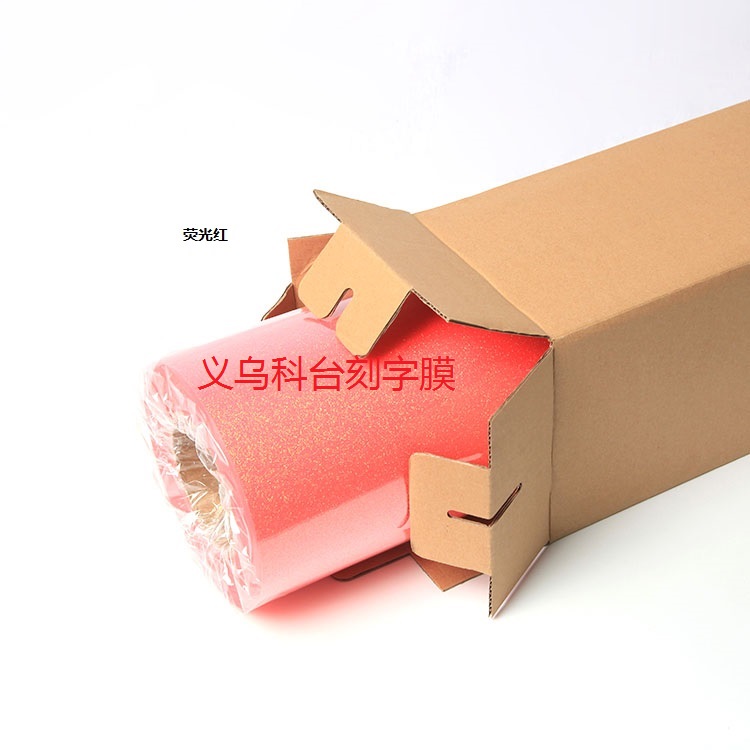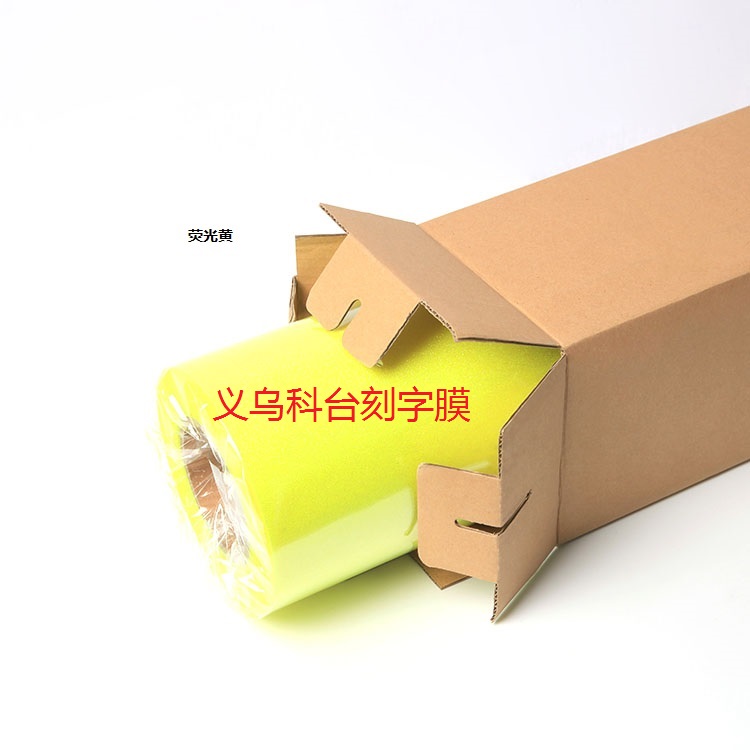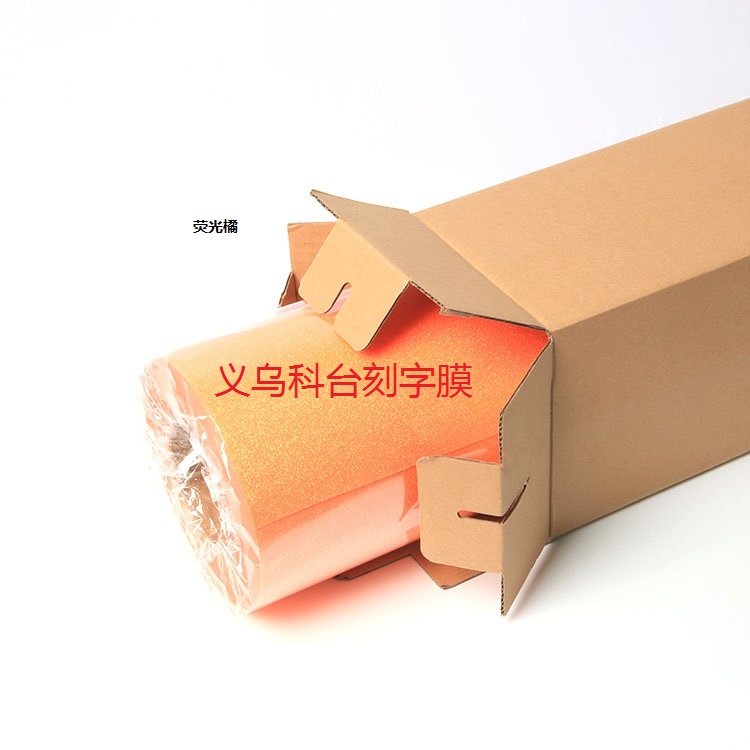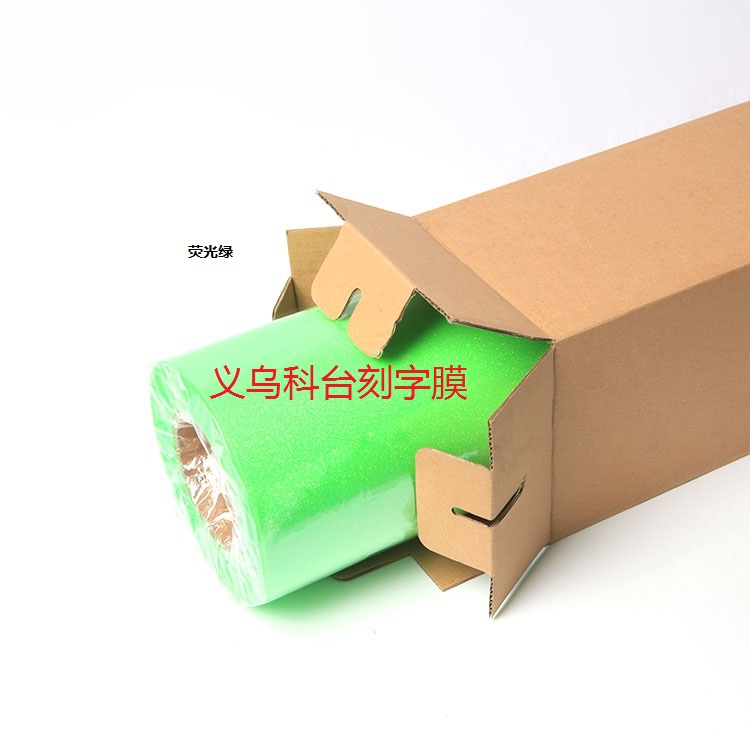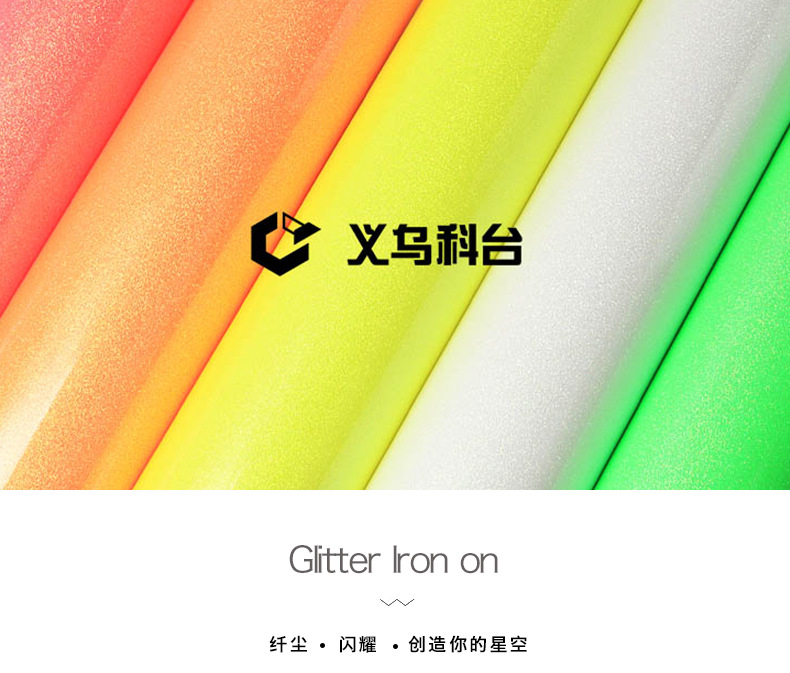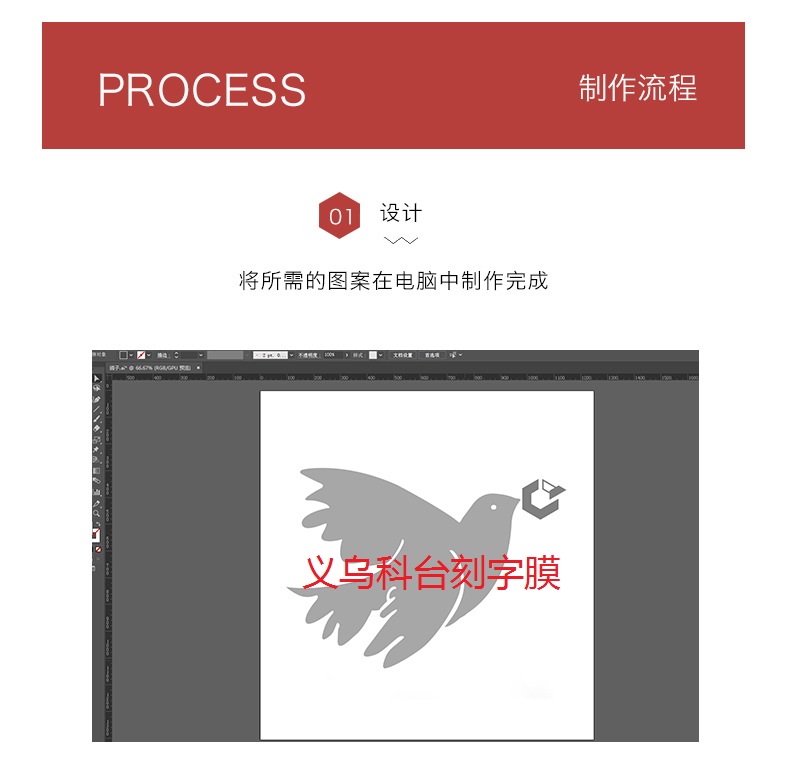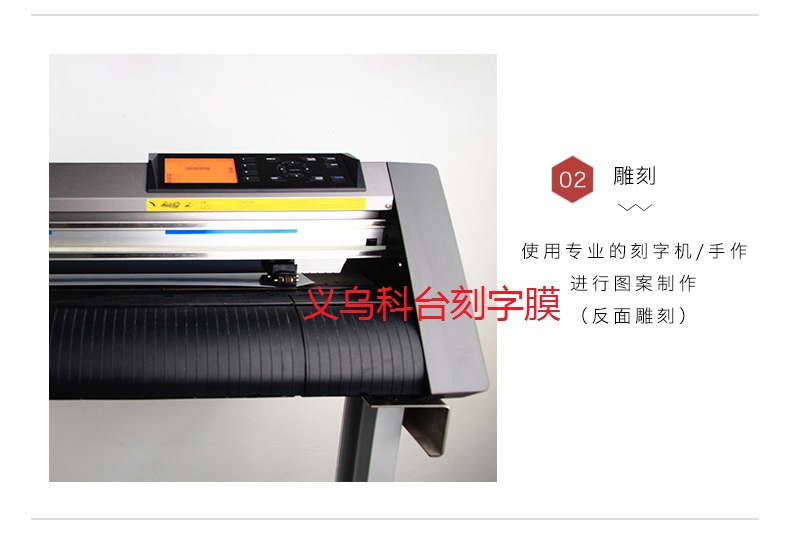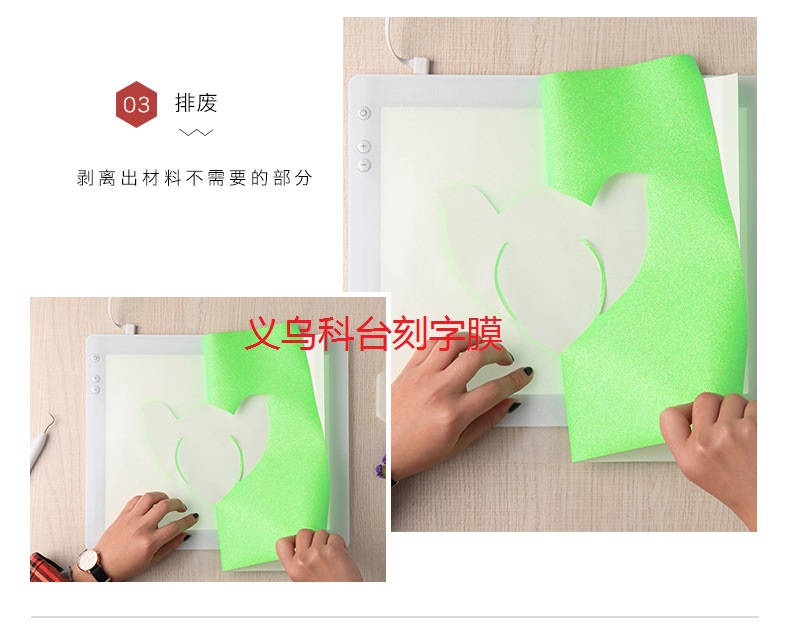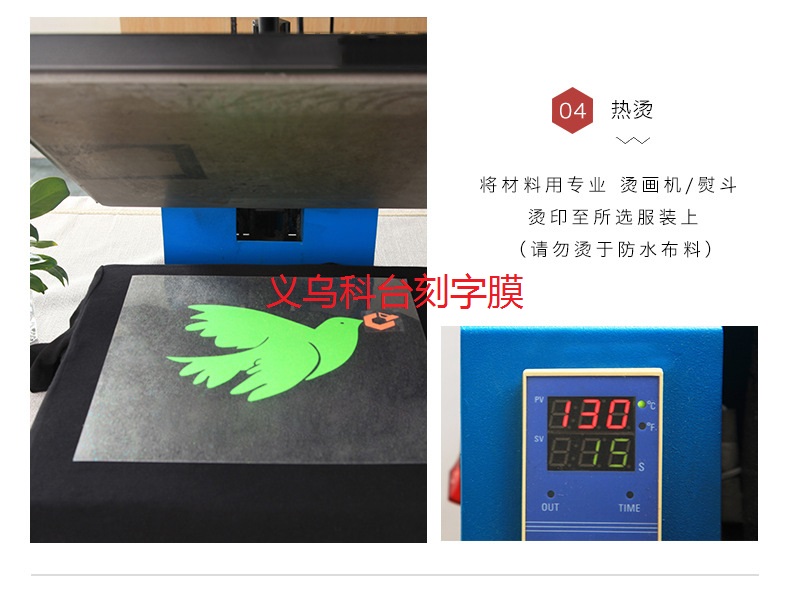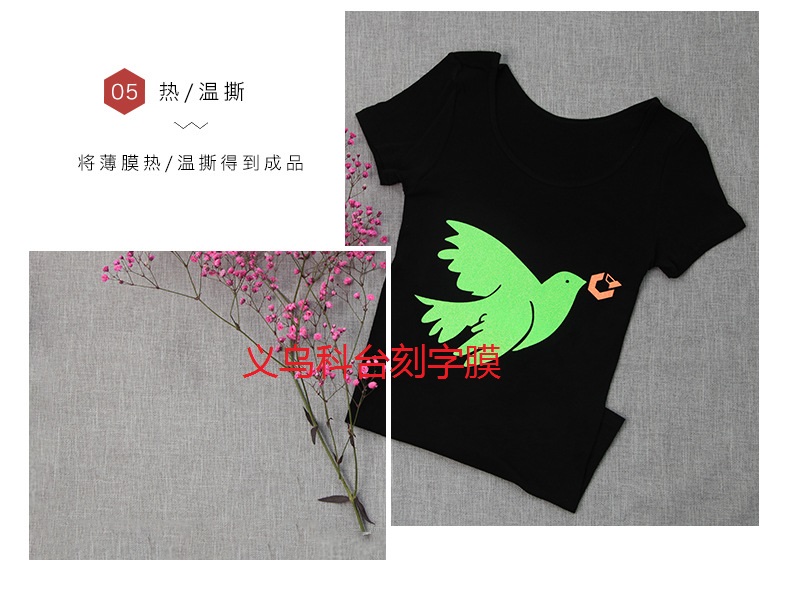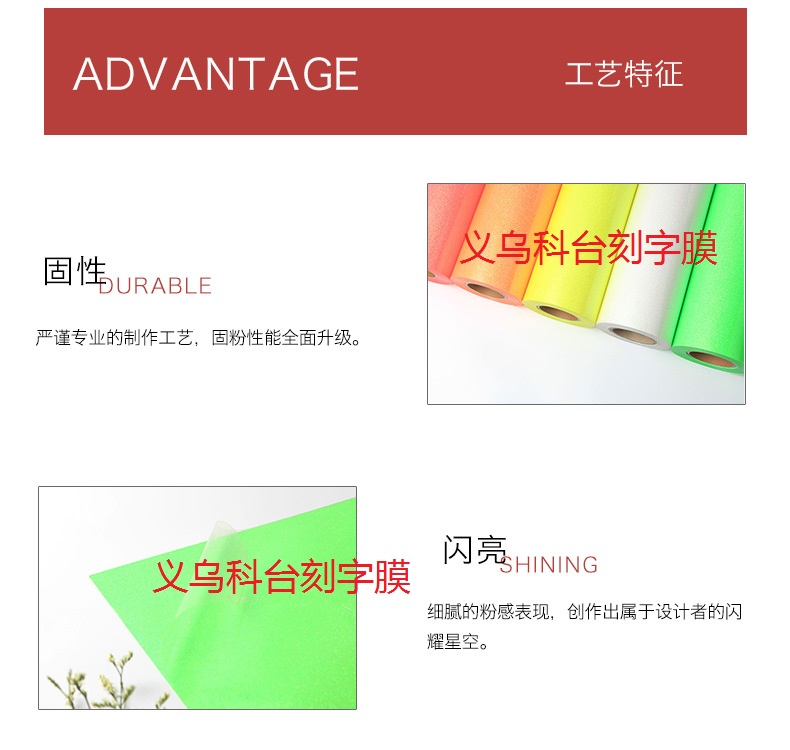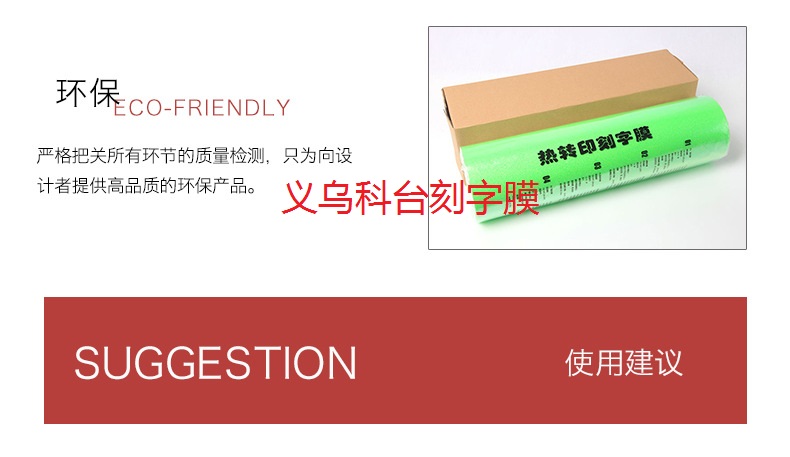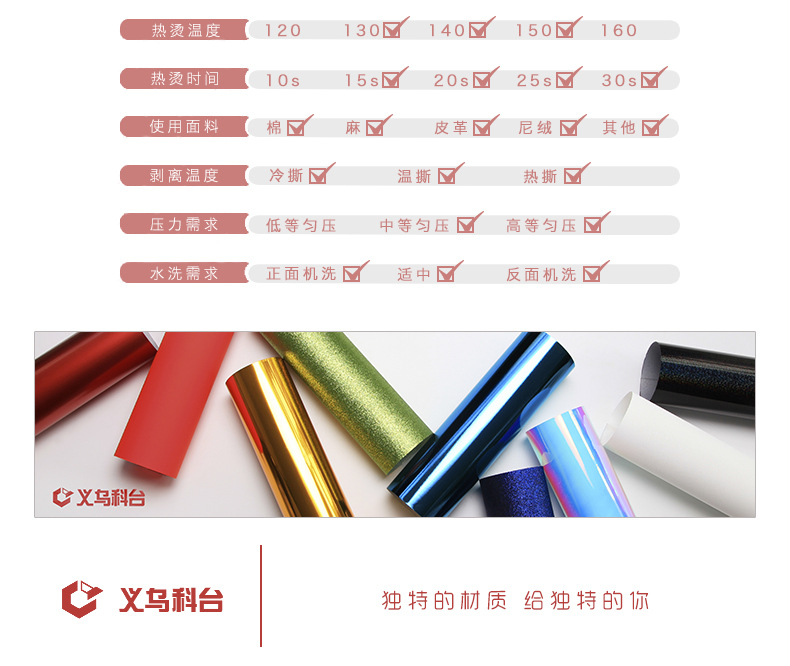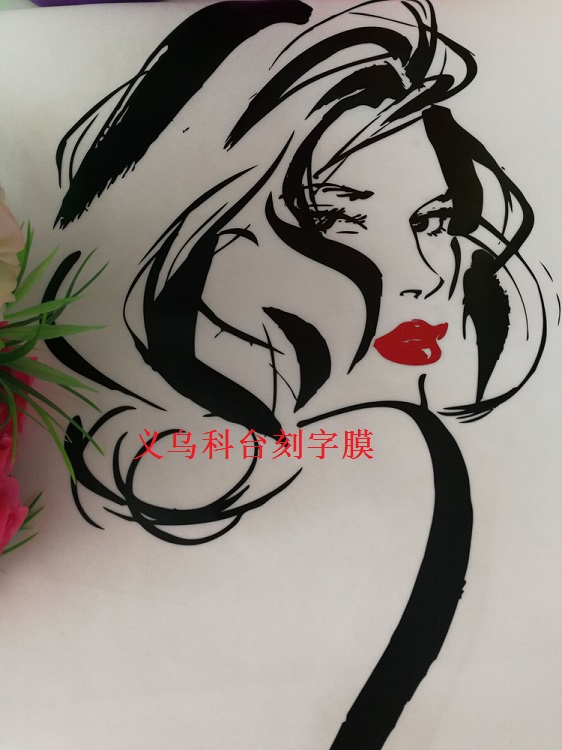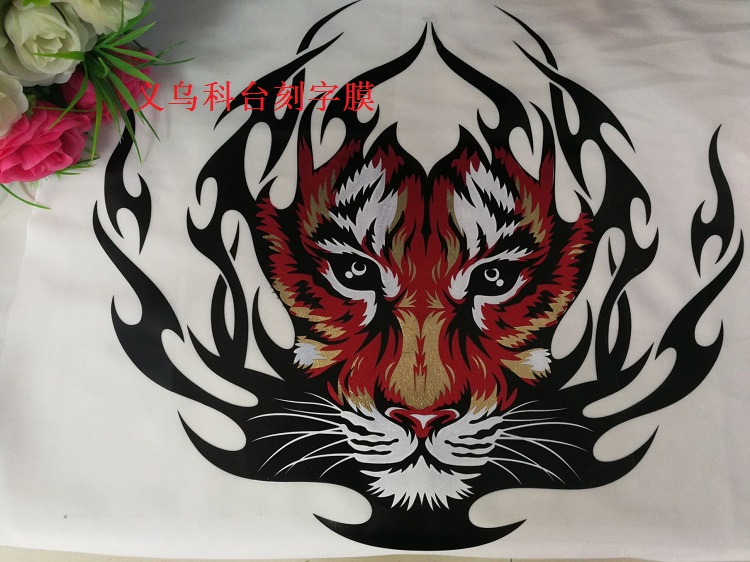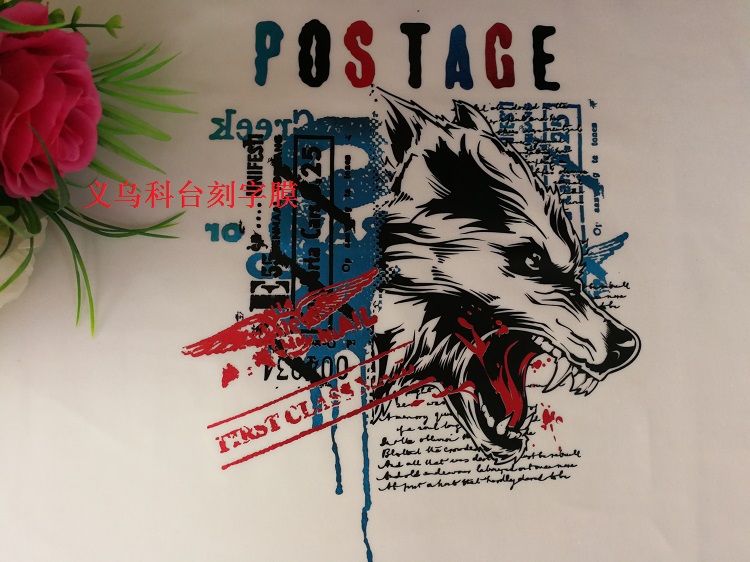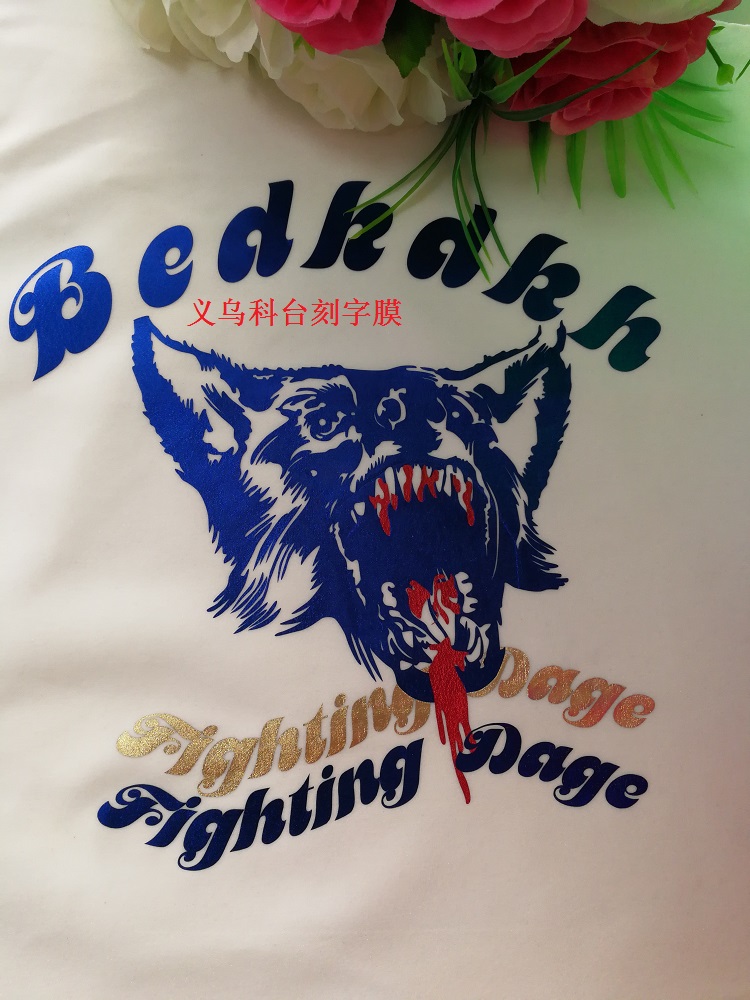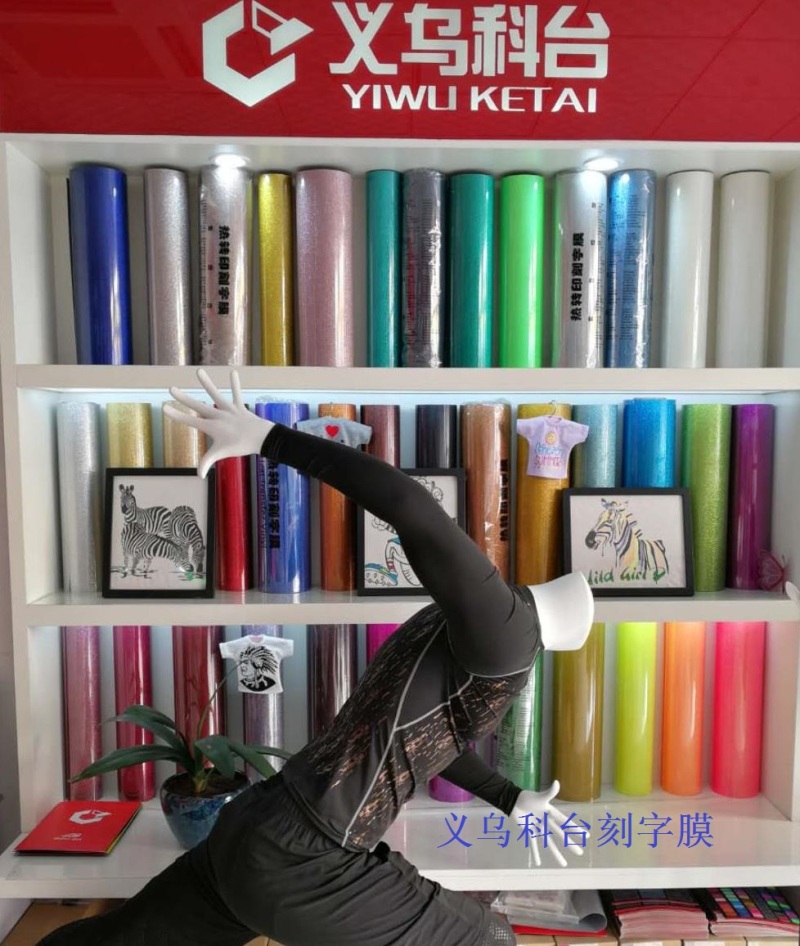 Company Introduction
yiwu Ketai is located in the world's small commodity capital- yiwu has convenient transportation, one-stop purchasing environment and unlimited business opportunities. Our firm specializes in Taiwan imports DIY thermal transfer lettering film, heat transfer film, washed mark, etc., widely applicable to all kinds of clothing, bags, shoes and hats, hardware and other fields. Its products are unique and personalized, easy to operate, energy saving and environmental protection, washable and elegant, with a wide range of products, various styles. At the same time, it also has a complete quality system control standard, which is accurate and guarantees the quality of each batch of goods, so that consumers can use it with confidence.
Our firm adheres to the business philosophy of integrity management, mutual benefit, innovation and independent research and development, and creates a brilliant tomorrow with you!

Shipping instructions:
the first weight in the country (except for designated areas)1 kg10.00 yuan; Each additional1 kg increased freight6.00 dollar
shanghai, Jiangsu province, Zhejiang province, the first1 kg8.00 yuan; Each additional1 kg increased freight3.00 dollar