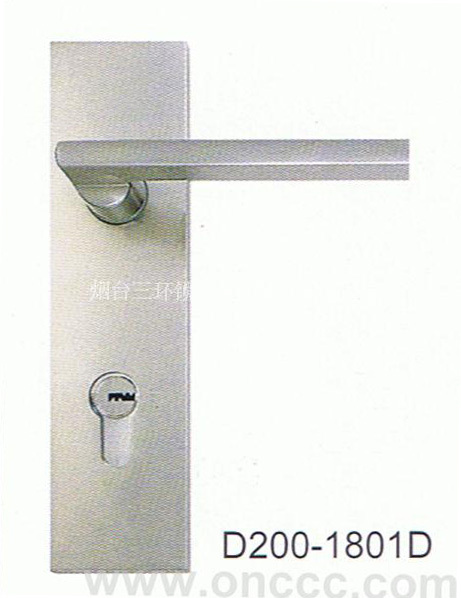 Zinc alloy handle lock D200-1801D is the use of bearings handle mortise locks, not about the direction of the door, and have a single tongue, double tongue swap functionality.
Product features:
1, the handle can exchange the left and right. Specially designed, holding hands with the Panel connections are secure.
2, handle shafts adopted ball bearing connections to the Panel, handle turning light, feel good, strong wear resistance.
3, the domestic first-class selection of electroplating technology for surface treatment, ensure the first-class quality products.
4, lining, lining made of pure stainless steel, stainless.
5, plug the single bolt lock has a unique insurance protection feature, bolt is small and beautiful, without change the bolt when you installed the door hole without cutting chisel, very simple and convenient.
6, double cam lock body parts all adopt the alloy production, structure is novel and unique, stable and reliable performance.