umbrella dolls, doll, head wrapped in a shawl, wearing a beautiful dress, skirt hem with an open umbrella, the doll can stand in situ with wonderful music counterclockwise rotation, like a happy princess to show their beautiful dance, like a the beautiful bride in display their beautiful wedding and proud for guests posture.
Size: about 61cm
Packing: 36 / piece
Net weight: 22kg
Gross weight: 24kg
Color: pink, red, white, yellow, blue, purple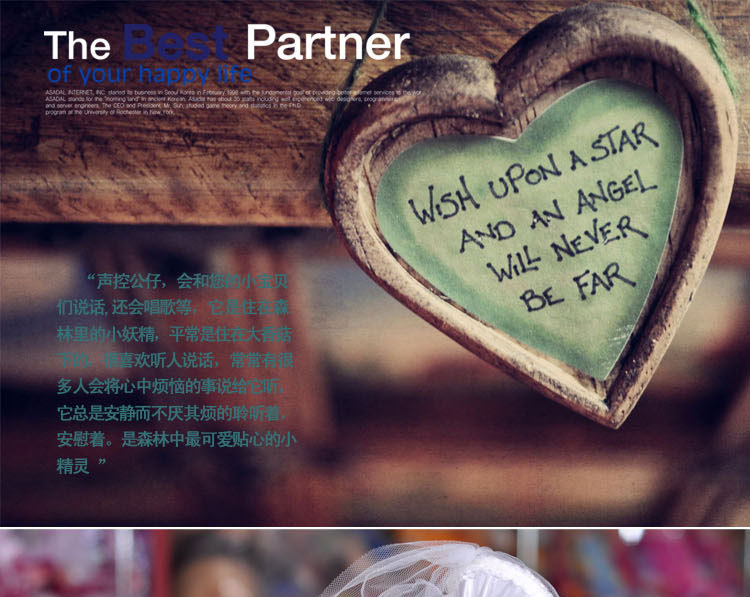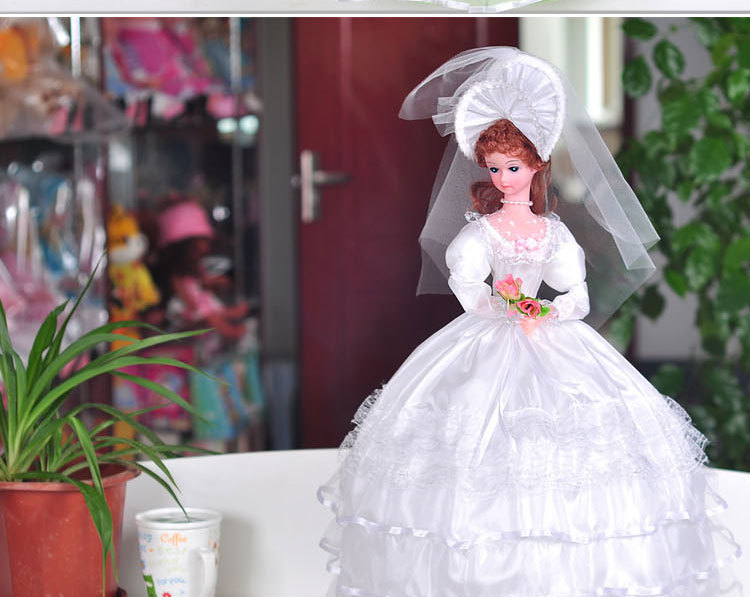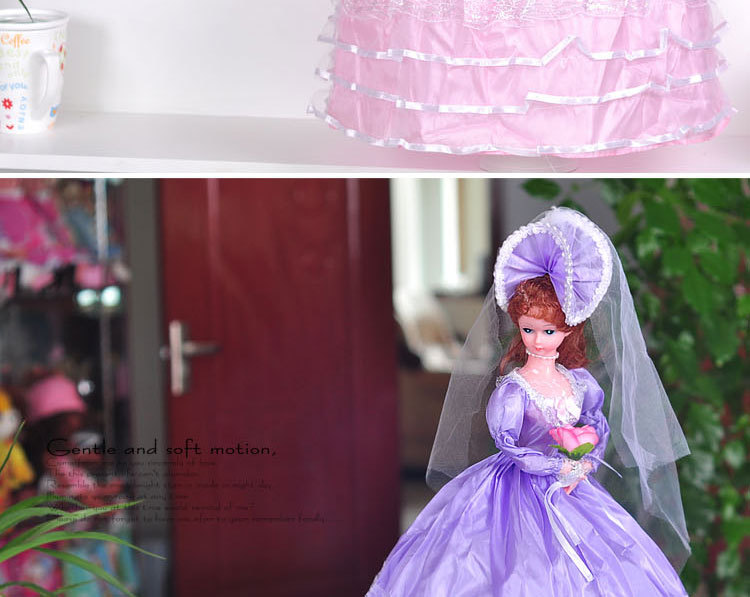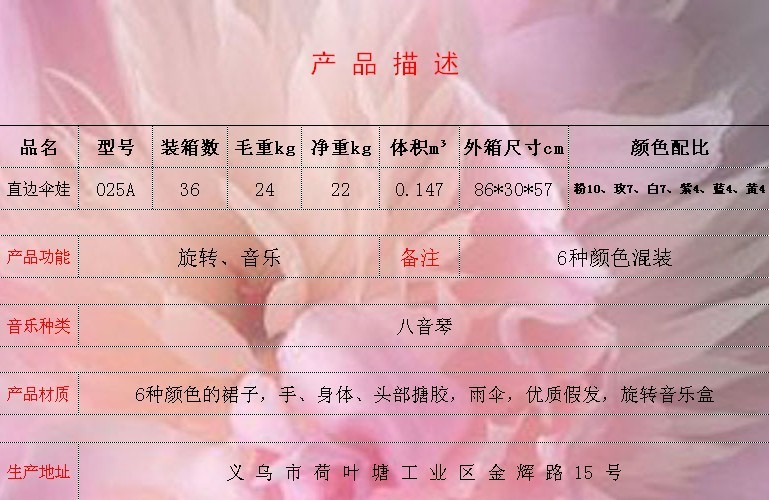 <关于图片>
产品图片都是实物拍摄,由于光线、技术、拍摄角度、显示器等原因都有可能导致存在色差,请以实物为准。产品尺寸都是手工测量,误差在所难免。
<关于发货>
本店默认物流,亲们可指定自己合作的物流公司,物流费用亲们提货时直接付给物流公司即可,如需发快递请先与客服沟通好。客服人员会及时传单给仓库管理安排配货、发货,包装人员会仔细核对数量并再次检验质量后打包发货,随货会附有发货清单。
亲的订单,我们一般48小时内安排发出,但因本厂每天出货量大,少数商品如遇有缺货或节假日等特殊情况需要延迟发货的,我们会及时与您沟通。
<货物签收>
请亲们收货时当着物流或快递人员的面核对数量并检查商品外观,确认无误再签字,如有缺少,请要求物流或快递人员注明并签字确认。我们将协助联系发货公司索要缺少部分的赔偿并在客户再次订货时一起补发缺少商品。
如因运输原因导致货物破损,这是第三方责任,本公司不能承担。如遇有破损情况请当面向物流或快递交涉赔偿,如若亲在收货时没有对货物进行检查就签收,过后发现货物破损或缺少再找物流或快递赔偿他们是不承认的,我们也无能为力,请谅解。
<品质保证>
本厂所生产产品均经过国家强制认证,请亲们放心购买。我们珍惜每一次合作机会,诚交每一位合作的朋友,也请君以诚相待。
All goods in this store, transportation costs are borne by the buyer.
If you still have what not clear, please contact us.
mobile:15057912612
Ali Wangwang:hehewanjuchang
QQ:857844154