The company's main products are: ordinary doll series, intelligent dialogue dolls series, induction doll series, electric doll series, plush toys series, plush toys, baby doll accessories series. Tianshu unique product design, delicate touch, diverse styles.
Product description ========================= ==========================
Product Name

195 music walking rope twisted ass dog

Company
A
Size about:
Height of about 22 cm
Weight about:
0.7kg
Texture of material
Plush
Packing
OPP bag packaging
Packing:
60pcs/ box
Intended for
3 years old or above
Using method:

open the switch at the bottom, and then press the singing red dog will walk on the rope edge switch.

Product features:
The use of the technology and the separation of the sound box, reduce the damage in the transport process.
after-sale service:
1, within 2 days of receipt, if found quality problems, we provide a replacement service (freight charges ) . Please contact customer service staff as soon as possible after the above sales terms, expired not to deal with.
2, such as after the problem is found, we can supply depot repair (freight charges)
images below are for real shooting (product reality to enlarge the details of the plan)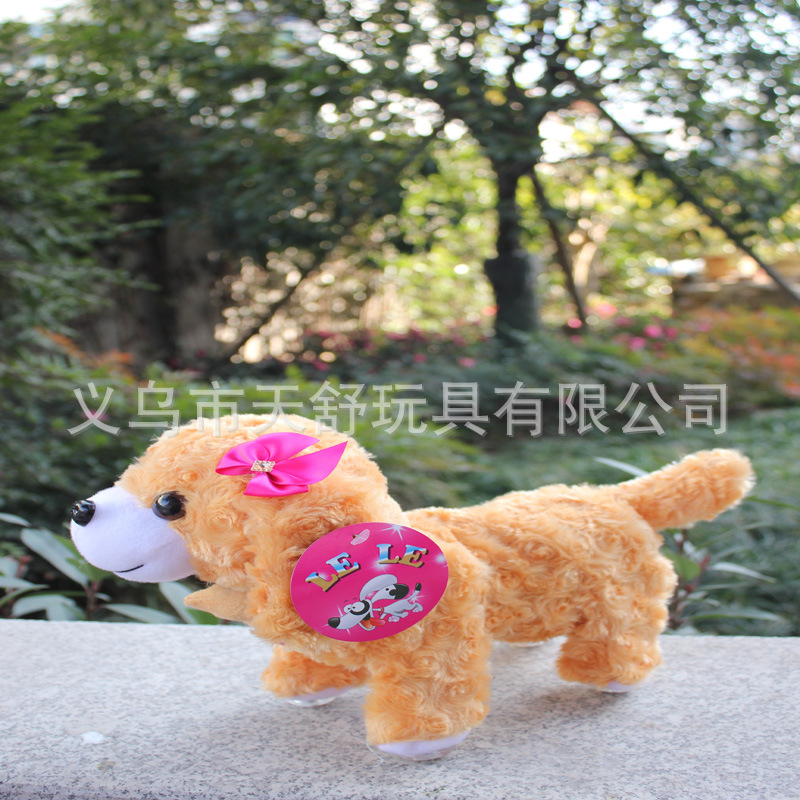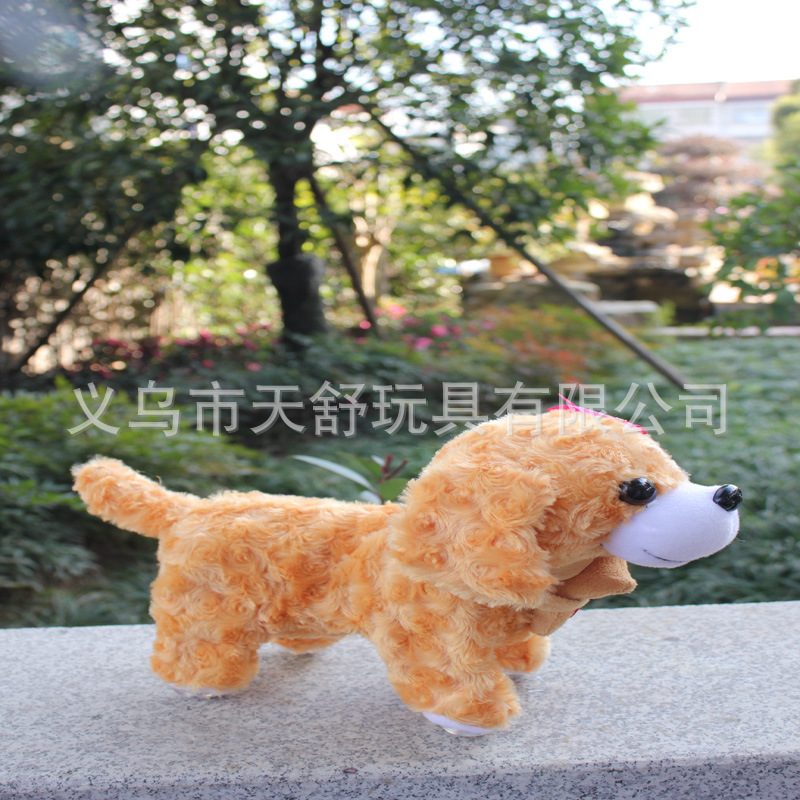 Friendship reminder: this shop goods pictures are taken in kind, not to make any changes.
But because of the camera, light environment, display color temperature and photography skills and so, part of the product images may have color, please prevail in kind.