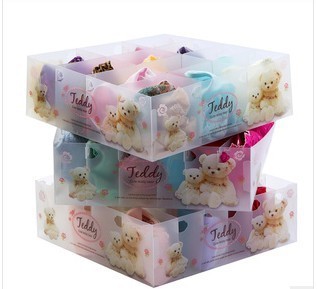 color fresh and beautiful, exquisite designs, is a people love baby. Matching inserts can be arbitrarily assembled according to your requirements. PP environmental protection materials, waterproof and dust, light and beautiful, to avoid the traditional non-woven storage can not be cleaned, disposable shortcomings, is home to a small helper. Well containing clothing does not occupy space, do not have to fold storage. Light weight, good air permeability, convenient disassembly and cleaning, repeatedly brushing color newly, can put anything. Internal large storage space. Good collection of good and durable, so home life more convenient and comfortable!

1. company tenet: to provide the best quality products for buyers, the best quality service, the most preferential price.
2. . on payment: if the seller online, please buyers and sellers determine delivery and payment; if the seller is not online, please immediately call.
3. on delivery: buyers in order to contact us as soon as possible, in the confirmation of payment to the account after a quick delivery. The choice of the shipping company by buyers and sellers to negotiate, so that buyers can receive the goods as soon as possible. About 4
picture: due to the variety of specifications too complex, it is not one shot, all real shot pictures. Detailed specifications can also be produced in accordance with the standard or customer drawings.
on return: 1
product quality problems, please contact the seller.
2 to confirm the quality problems of liability to the seller, shall refund or exchange, the Seller shall bear the freight back and forth;
3 send the wrong goods, shall withdraw or change, the Seller shall bear the freight back and forth;
4 after the communication, buyers can choose any goods will be sent back to the seller or seller to seller, after receipt of the goods or refund replacement.
on transportation problem: transport process lost the risk borne by the seller , sellers to the shipping company confirmed the goods lost after the refund.
material: imported PP plastic
product specifications: 30cm x 30cm x 10.5cm