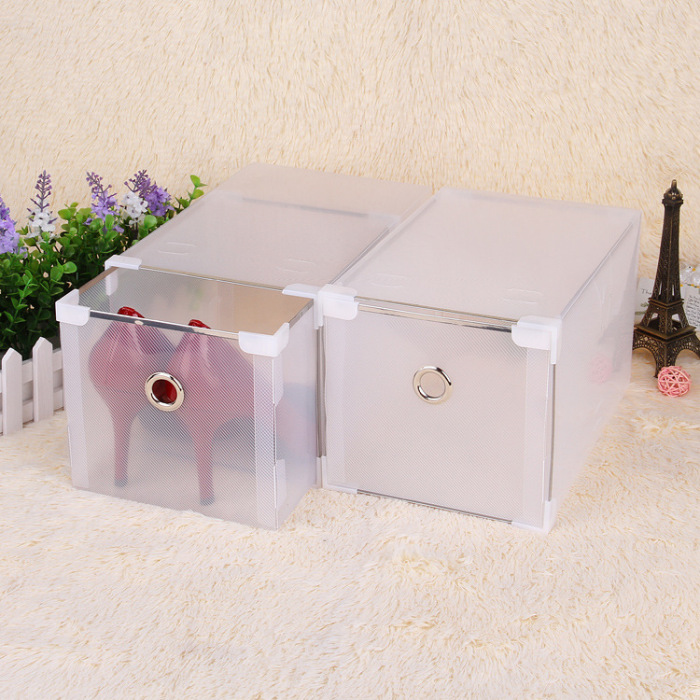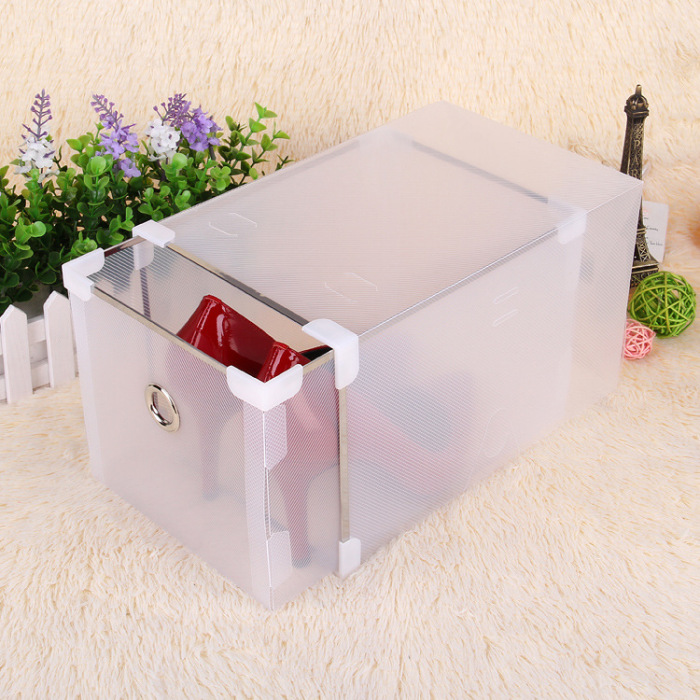 [features]: use
1. can be reduced to design, easy storage; reduce the space for storing shoes.
2. transparent shoe box with a solid, strong toughness characteristics. Not afraid of damp, not afraid of deformation, easy to carry,
3. storage boxes can be easily stacked vertically arranged, make shoe more clean and beautiful;
4. inside the shoes at a glance, so you do not have to worry about looking for shoes.
5. keep your shoes clean!

[material]: food grade PP material + decorative metal strip + food grade PP white angle
PP environmental protection material, waterproof and dust, light and beautiful.
Handmade, metal wrap angle of reusable design, suitable for storage of books, documents sundries food, environmental health safety.
material light, good air, convenient disassembly and cleaning, repeatedly brushing color newly, can put anything.
flat packaging, when not in use can be stored flat. Good good good possession of durable, make home life more convenient and comfortable.