EL
luminous music
T
shirt
-EL
luminous piece of clothes,
EL
cold light sheet music
T
shirt,
EL
voice activated light emitting
T
shirt
EL
cold
T
shirt,
LED
luminous T-shirt
T
, music
T
shirt

--------
change traditional print pattern, the pattern of the clothes with the music in the dance, let you experience the fashion, alternative trend
Suitable for mobile advertising, display personality and corporate image advertising use at night, can put a piece of colorful light in the T- shirt of the chest or behind, both beautiful there are generous, colorful, flashing, lightweight. Application in sports field, large concert is a fan, fans the best of a symbolic costumes, but also young friends bar, dance halls, concerts and other lively scenes of a new dress, and now more and more companies to become more and more brand promotion, gift gift, a large gathering of the best clothing choices for the scene to add a lively atmosphere!
Packing information: 60 pieces a box, each box weighs about 13kg, volume 0.065m fand box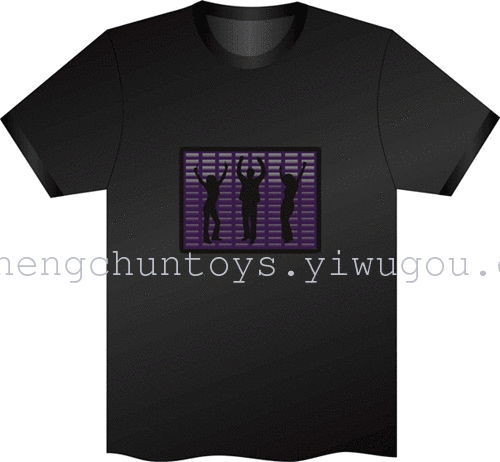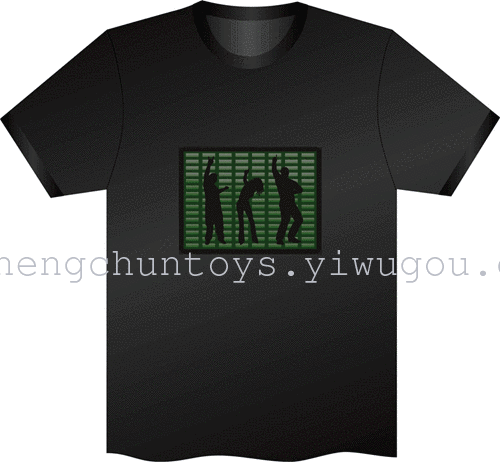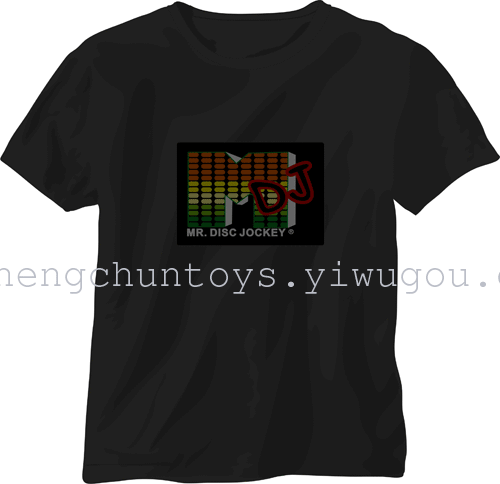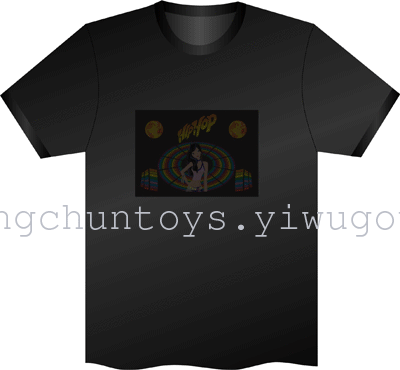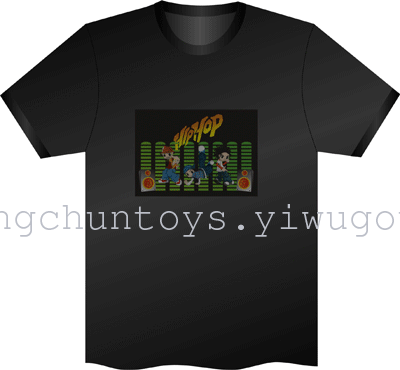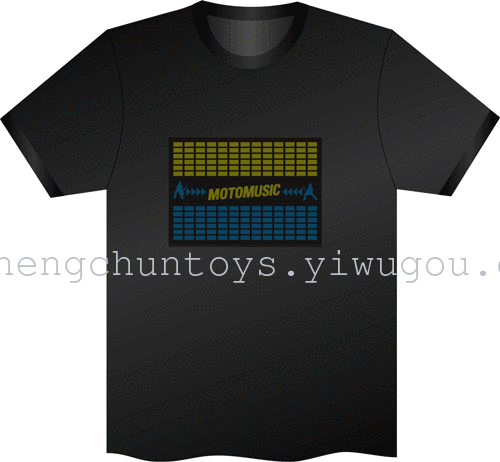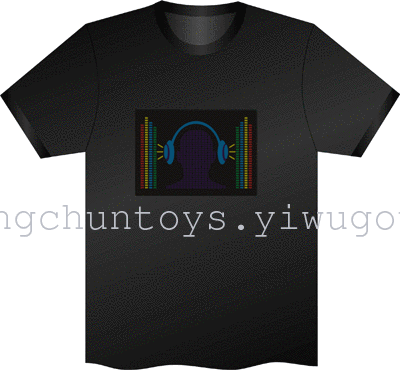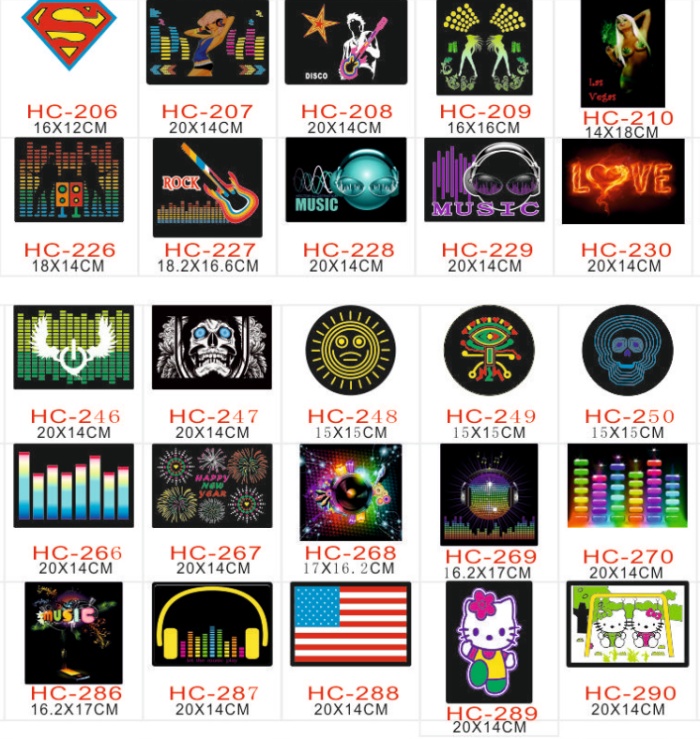 One, the material of the clothes: 100% cotton, the current is not required when the clothes are is black short - and long sleeved, regardless of male and female, according to your requirements to customize other any color, style, quantity, pattern.
Two, code number: from S to XXXL, neutral T- short - and long sleeved shirts, both for men and women.
Three, ray stitching: clothes sheet there are two ways to do clothes, double-sided adhesive and velcro.
Four, there are two sections, four section 7 battery powered driver, you can choose according to your needs.
Five, washing instructions: please take cold light tablets and drive the, only wash the clothes can be, until completely dry before you can re film clothes, drives, sewing and clothing use.
Sixth, our most professional technical team and the integrity of the products and the guarantee of product quality, welcome to map customized contributions.
Note: to avoid the frequent bending sheet, strong pull wire products, do not use is to remove the battery using .
welcome to inquire, accept and customized wholesale.
Jiangsu, Zhejiang and Shanghai, the first re 6 yuan continued heavy 1 yuan Anhui, the first re 7 continued heavy 3 yuan
Jiangxi, Shandong, Fujian, Guangdong, Tianjin, Beijing, first heavy weight 6 yuan 8 yuan
Hebei, Henan, Hubei, Hunan first 9 yuan 6 yuan heavy
Guangxi, Shaanxi, Shanxi, Sichuan, Chongqing, Yunnan, Guizhou first heavy weight 10 yuan 12 yuan
Jilin, Heilongjiang, Hainan, Liaoning, first 12 yuan 10 heavy element
Qinghai, Gansu, Ningxia, Inner Mongolia, first 15 yuan 12 heavy element
Xinjiang, Tibet, first 22 yuan 18 yuan heavy
Hongkong first 22 yuan weight 18 yuan
Agricultural Bank 6228 4303 8901 9608 510 (free card) Name: Leiheng spring
Construction Bank 6227 0733 5035 9007 ( free card) Name: Leiheng spring
Industrial and Commercial Bank of 6222 0812 0800 0911 888 Name: Leiheng spring
Chinese bank 6216 6662 0000 0287 638 Name: Leiheng spring
Agricultural Bank 4033 6100 1257 3811 Name: Tong Guijuan
Contact: Tong Guijuan
Tel: 0579-85281717 /0579-82958377 /13375793631
to
China Zhejiang site: Yiwu City International Trade City
D
1-2159A