Instructions: the product has three colors, used to install 4 5 batteries, the ball can be divided into two and a half, there are several buckles in the ball of the waist, with the hand gently open, you can see there is a plastic box. Open the box cover can put battery inside. Pay attention to the toy is disassembled hand please be careful
Name of commodity: crazy electric football can sing and dance with glittering lights flash ball jammed | can play
English name: new generation's most wacky ideas jump ball
Function characteristics: the new crazy football, start switch will have a boiling passion leap to jump!
Upgraded with football outside modelling fence, can have a try with the feet kick!
Electric football at the time of operation, will the powerful movement of high-speed rotation, let beautiful lighting is cool!
Built-in explosive music!
Packing: OPP bag packaging
Product specifications: 10.5 cm in diameter
Style of design and color: color, random delivery conventional collocation;
Battery power: 4 5 batteries; (
Instructions: the product has three colors, used to install 4 5 batteries, the ball can be divided into two and a half, there are several buckles in the ball of the waist, with the hand gently open, you can see there is a plastic box. Open the box cover can put battery inside. Pay attention to the toy is disassembled hand please be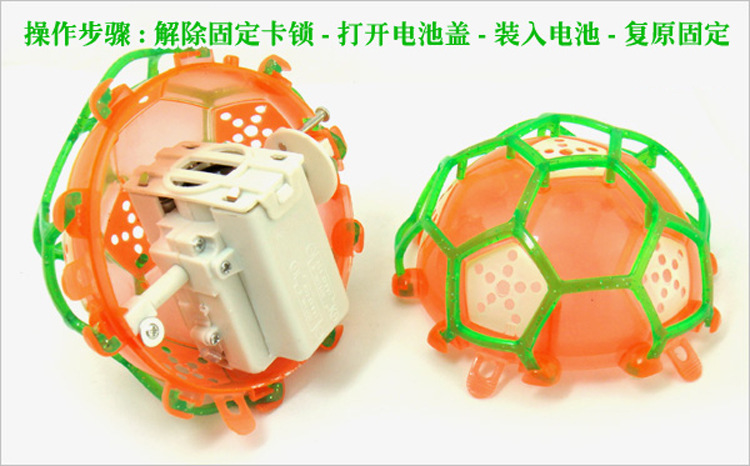 产品说明:该产品有三个颜色,使用需安装4节5号电池,球可分成两半,在球的腰部有几个搭扣,用手轻轻的打开,可以看见里面有个塑料的盒子。打开盒子盖就可以把电池装进去了。注意玩具拆卸时手上用力请小心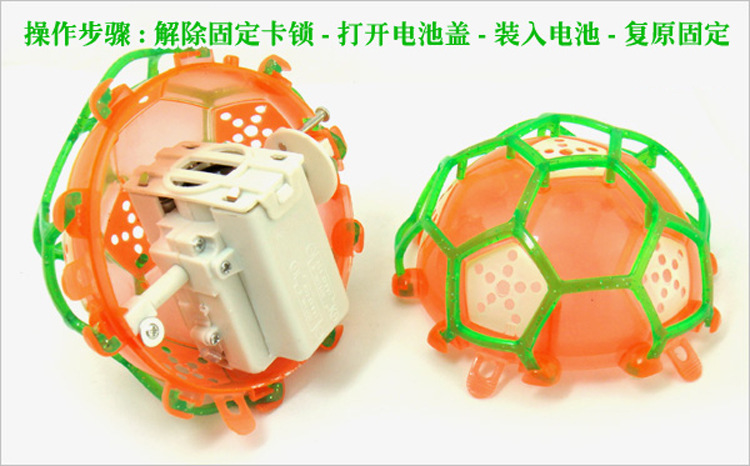 产品说明:该产品有三个颜色,使用需安装4节5号电池,球可分成两半,在球的腰部有几个搭扣,用手轻轻的打开,可以看见里面有个塑料的盒子。打开盒子盖就可以把电池装进去了。注意玩具拆卸时手上用力请小心