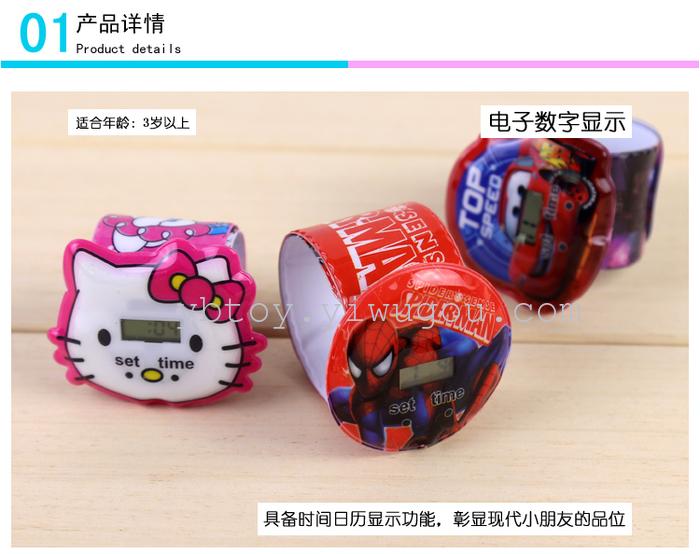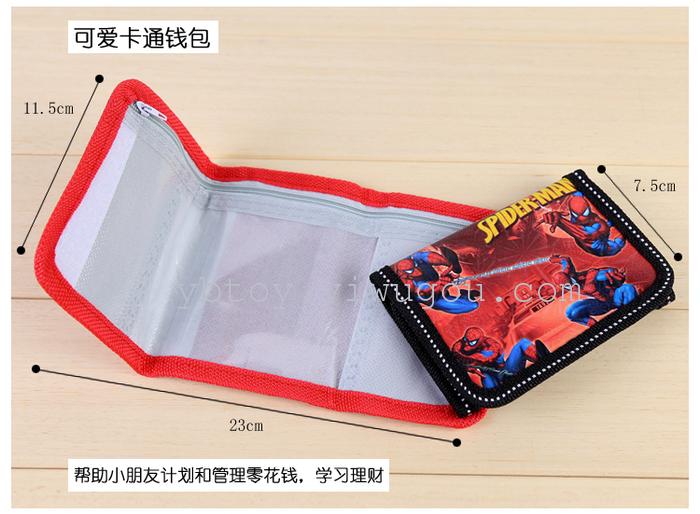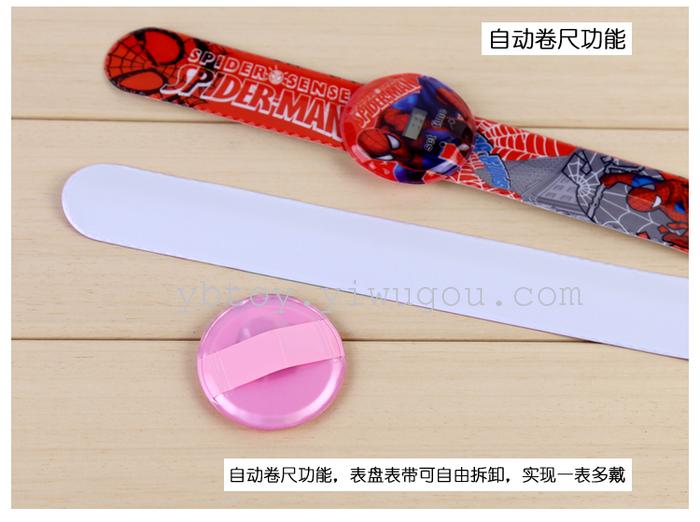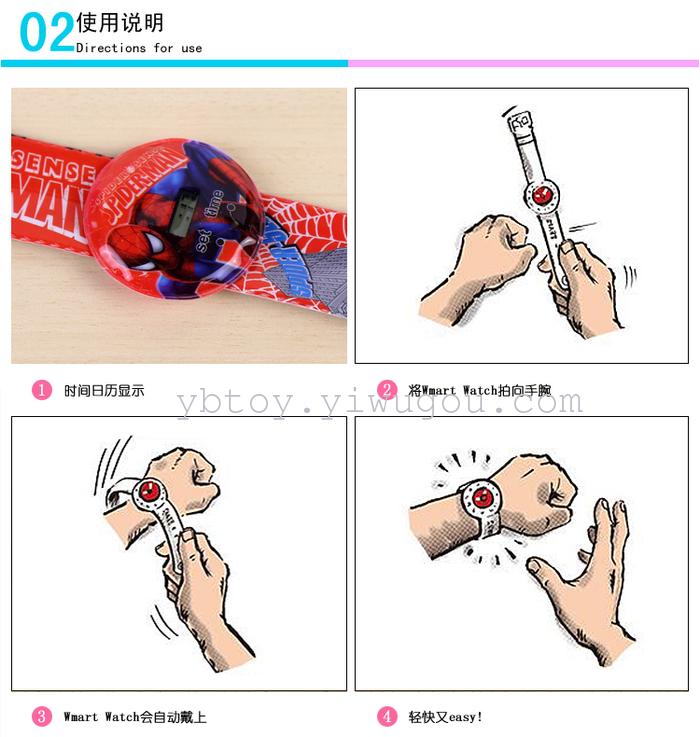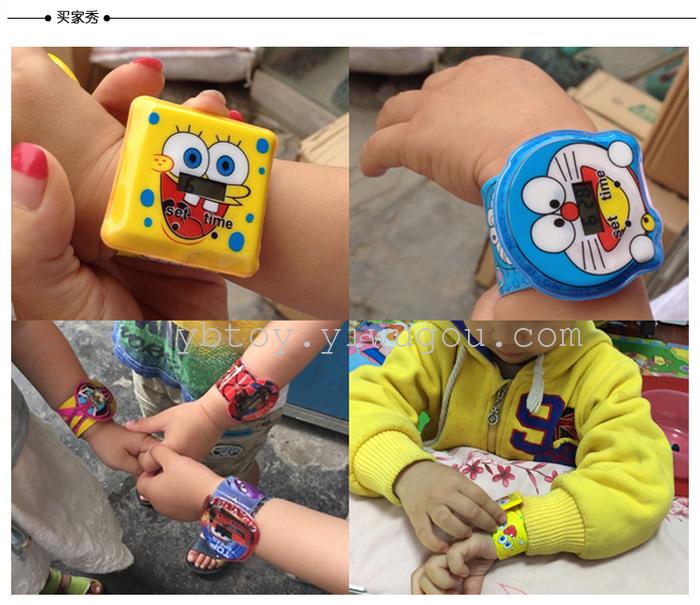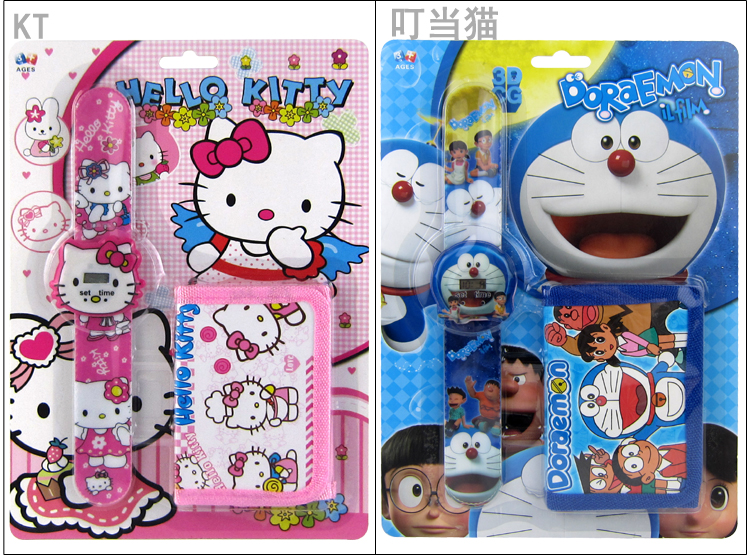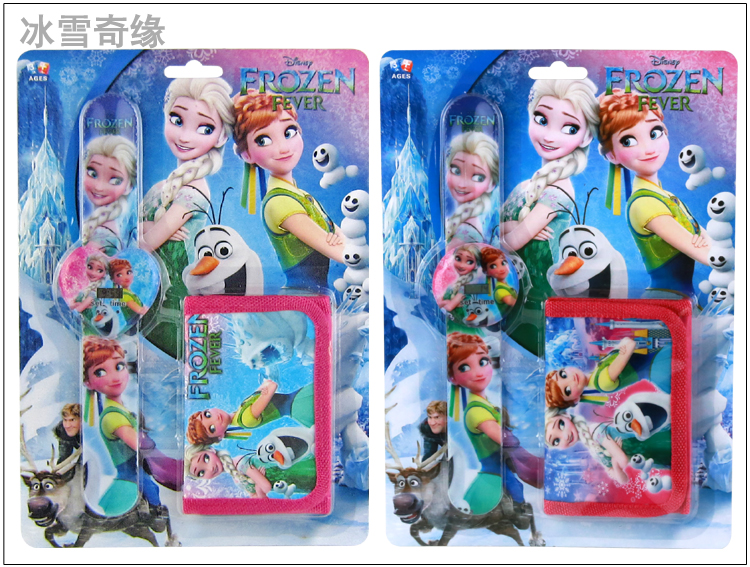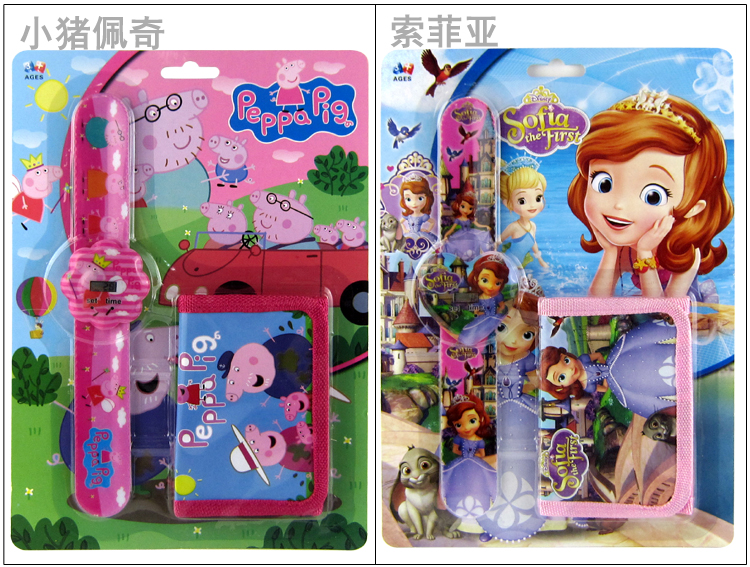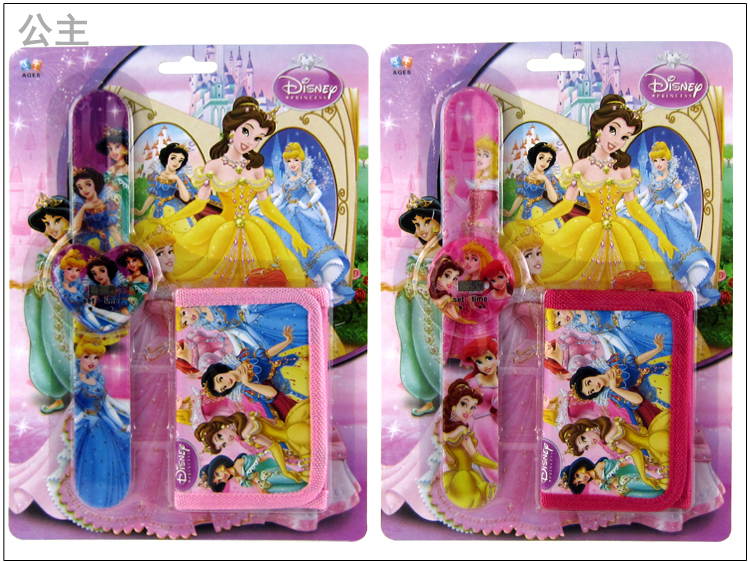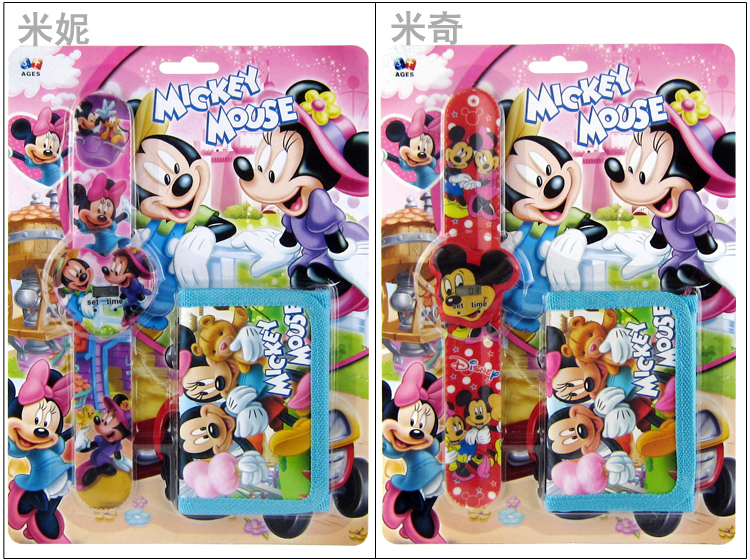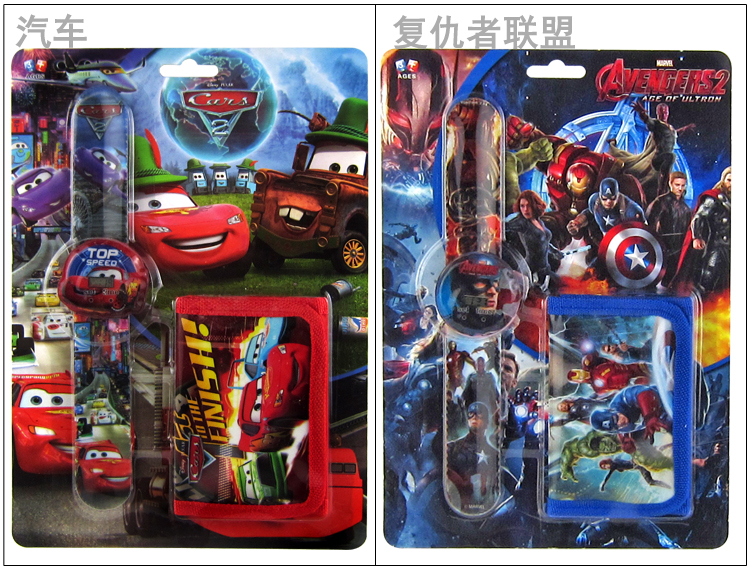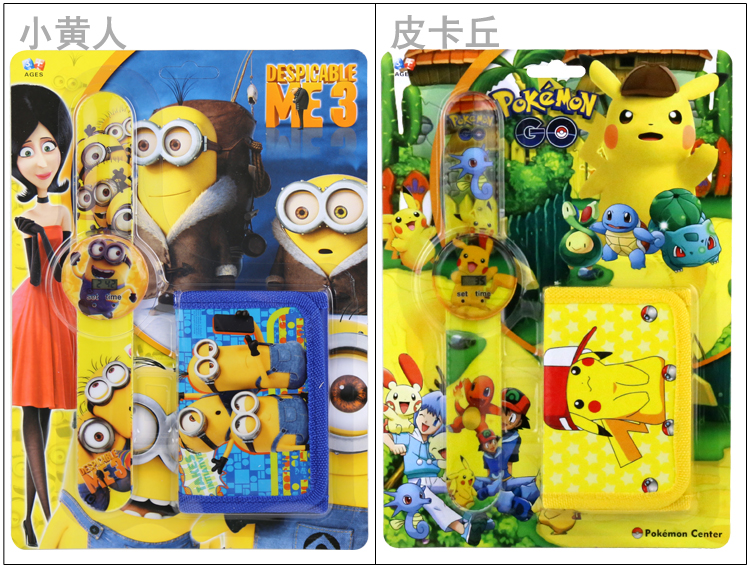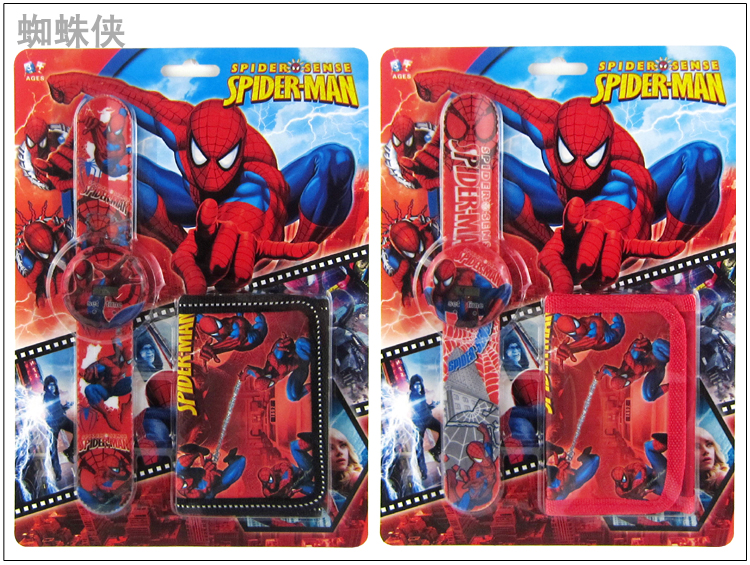 Product name: tap table
Material: PVC watchband + steel sheet, PVC watchband + sponge
Product size: the strap is about 23.4cm long and 3.0cm wide. The gauge head is 4.6cm wide and 0.6cm thick, with a net weight of 30g/ piece.
package Loading: suction plate
since Order quantity: 480 PCS
cargo Period: 1-7 days (for details)
loading Carton size: 480 PCS/carton, 93*58*63.5cm.
Brand new cartoon paipai table, can play when paipai circle, and can be used as a watch, a multi-functional toy, fashionable, kind, simple and easy to use, a hundred play not tired. The perfect combination of children's watch and cartoon characters, let the children learn in play, not only can cultivate the concept of time, but also can develop the good habit of attaching importance to time since childhood, the perfect product of edutainment, quick to send your best wishes to the babies!