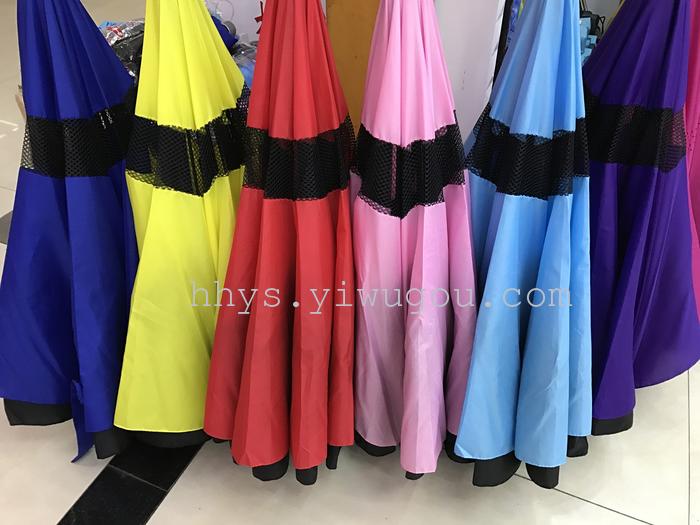 Hanghui reverse folding umbrella has six colors to choose from, the outside is covered with black uv cloth, using the latest umbrella shading cloth imported from abroad, even in the hot summer, can also defend against the uv intrusion, can be said to be a multi-functional practical umbrella.
1. The on-board design allows you to get on and off the car with a small opening space to avoid embarrassing wet body crisis. The wet side of the umbrella is kept inside and the dry side is reversed, so you don't have to worry about getting your clothes wet or the car body wet. When getting on the bus, the hand holding the umbrella is out, the other hand opens the door and quickly sits in, closes the door to the gap of the size of the arm, and then presses the switch, the umbrella goes up, and then pulls back the car and closes the door. When getting off the bus, although the wind and rain are heavy, open the small gap of the car door, quickly extend the umbrella, press the switch to push up, wait for the umbrella to open and then open the car door stand up and quickly close the car door.
2. Perfect curved umbrella surface and laser ventilation hole design greatly decompose the push pressure of strong current and wind speed on the umbrella surface to achieve the real windproof effect.
3. Change to a Type C hands-free plastic handle to free the umbrella hand for other tasks. Things like scrolling through your cell phone, holding a baby, unscrewing soda caps, shopping and grocery shopping.
4. The long conical umbrella tail is modified into a spiral flat cap, so that there is no umbrella tail. After you put the umbrella away, the iron bead tail of the eight umbrella bones becomes eight feet, standing firmly there.