Our company can also produce other material crafts,hope to drawing or samples customized tours to discuss cooperation.
QQ: 582845642 Mail : echo1727@163.com phone no.: +86 579- 85599190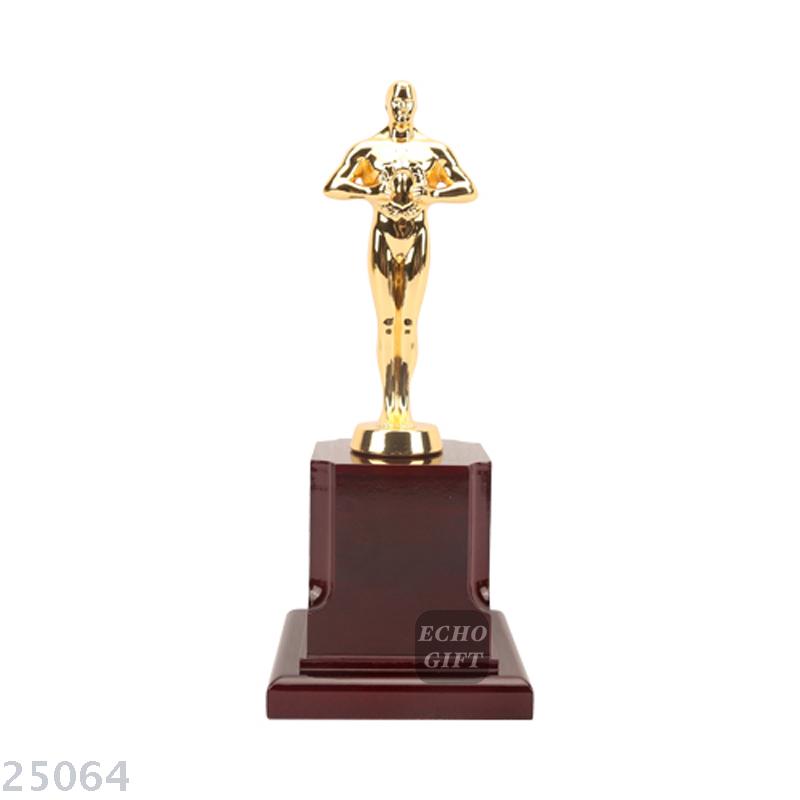 Product name: Oscar statuette metal trophy 17191.
Qty./Ctn. : 12pcs / ctn
Material: alloy + wood base
Email address: echo1727@163.com
Factory direct, wholesale, retail, undertake foreign trade orders, support samples to order!

After-sales service
1. During the purchase, please contact us by phone, QQ582845642, or Email, and we will contact with you about the problems encountered during shopping.
2. After payment, if you do not receive the ordered goods within one week, please contact the customer service. Our company will immediately inquire and reply to the customer in time.
3, if appear in the process of transportation damage, we will not be liable for any loss, but we can do your best to put good product packaging, and shipping communication, reduce the transportation loss to the lowest degree.
4. We deliver the goods in a timely manner, and we do not bear the relevant liability and compensation for the loss caused by the delay in delivery time of the freight company.