Product name: 81cm rocket launcher
The color of the product is random. Please take the order in multiples of 12.
Packing quantity: 12 pieces/carton
This is a fun anti-aircraft gun for outdoor activities for parents and friends. It makes a sound when it's launched. There are lights and no lights to choose from!This kind of warhead is high density foam, strong and durable to play, safe and harmless, indoor and outdoor can play, the method is simple.
Friendship reminder: transport is hard to avoid collision not bright, according to the non - luminescent compensation difference, mind careful auction
:
61cm about 10 meters high
:
81 can reach 15-20 meters
Card head bag packaging, product color is not specified at random, mind shooting carefully!


Rocket head color random oh, no color specified!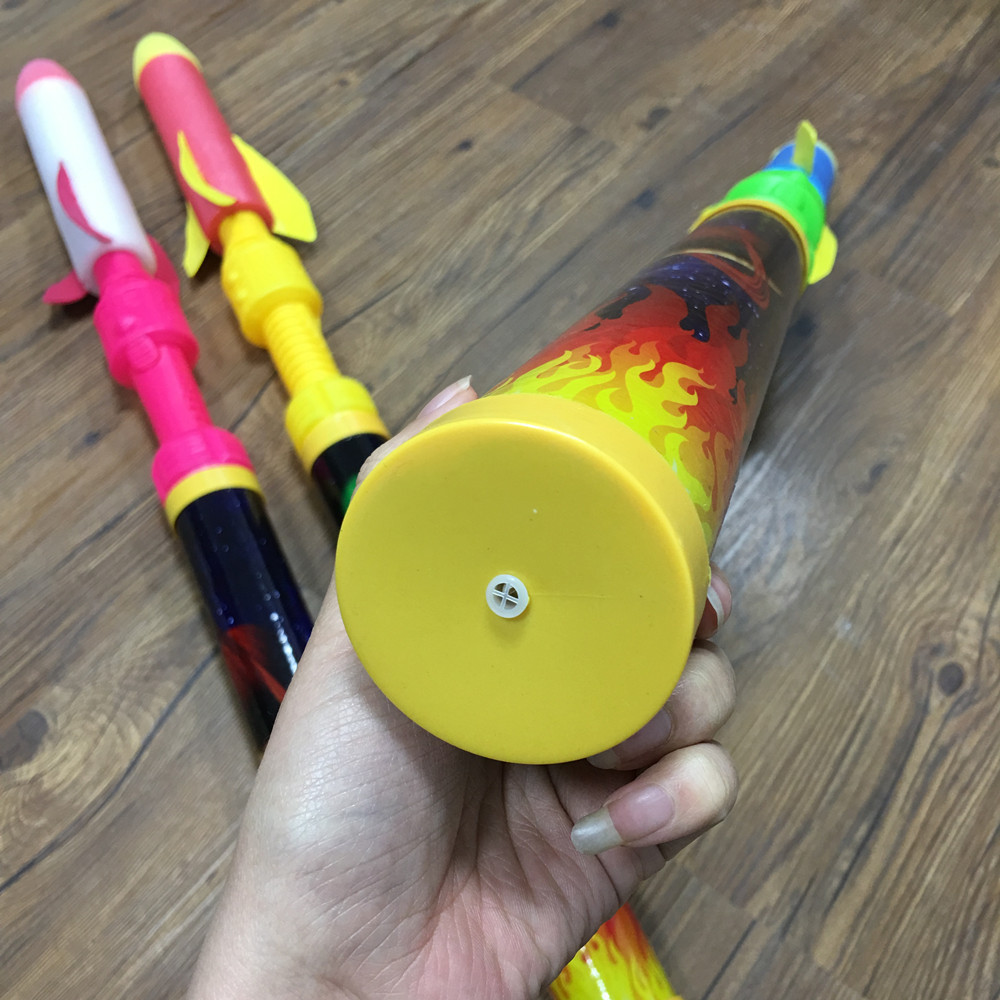 Lighting effect:


A comparison of 61 cm and 81 cm:



Children in school age is the best time to cultivate their own hands and brains! The sound hole of the rocket head makes sound with the flight of the rocket, which enriches children's auditory sense and enhances their imagination. Also can let a number of children launch the rocket competition, can cultivate the children's interest in the research and development of rockets, since childhood to build up a great ambition for scientific research!