The product is mixed in color and packed in OPP bag.
Capacity: 5.5 L
Packing quantity: 24 PCS
Blending: 3 colors,
Size: 63 * 46 * 46
Weight: around 430
Capacity: 7.5l
Weight: around 530
Packing quantity: 24 PCS
Size: 70.5 * 49 * 48
Gross weight: 14 KGS
Net weight: 13 KGS
The multi-purpose stretchable folding bucket is made of high quality food grade PP material, with excellent heat resistance, anti-oxidative aging performance, cold resistance, non-toxic, tasteless, not friable, rustless and light. Acid, alkali, salt, oil chemicals, repeated folding and stretching. The product is high class and beautiful in appearance, fine in workmanship, transparent in body and ingenious in color collocation. In car outdoors recreational, household is used in, no matter be placed in where can all show its are on tall outstanding characteristic.
This product not only has ordinary functions such as water storage in daily life and adjustment of the size of water outlet by switching faucet, but also has the folding and stretching function that ordinary bucket does not have. Through ingenious design, when idle, the bucket can be stored in the base, which is an expert in saving space in the bucket. At the same time, the product is also equipped with a bucket handle, and the opening design of the bucket has been considered for recycling cleaning use.
Your choice will bring great convenience to your life!
Product features:
[product features]
1. Compact products and small storage space. When idle, the barrel body can be folded and stored in the seat stomach.
2. The product has its own faucet, which can be used as water dispenser at home and abroad.
3. The product is equipped with a hand and can be used as water storage equipment for outdoor leisure, which is convenient to carry.
4. The product is equipped with a four-corner base, and the folding expansion bucket can be placed on the base to facilitate water access.
5. Environmentally friendly food grade material, water storage, beverage, etc. To use it, just click on the tap.
6. The opening of the bucket is designed to be large, which can be put into the bucket after cleaning.
Instructions:
1. Unscrew the cover, put one hand into the bottom of the folding and expansion bucket, stretch the edge of the mouth with the other hand, and put the required liquid into the cover.
2. When receiving, press the lid directly and press downward.
[matters needing attention]
1. Please do not overload the product (over 6kg) to avoid deformation;
2. Keep away from open fire;
3. Please do not store sharp metal articles in this product.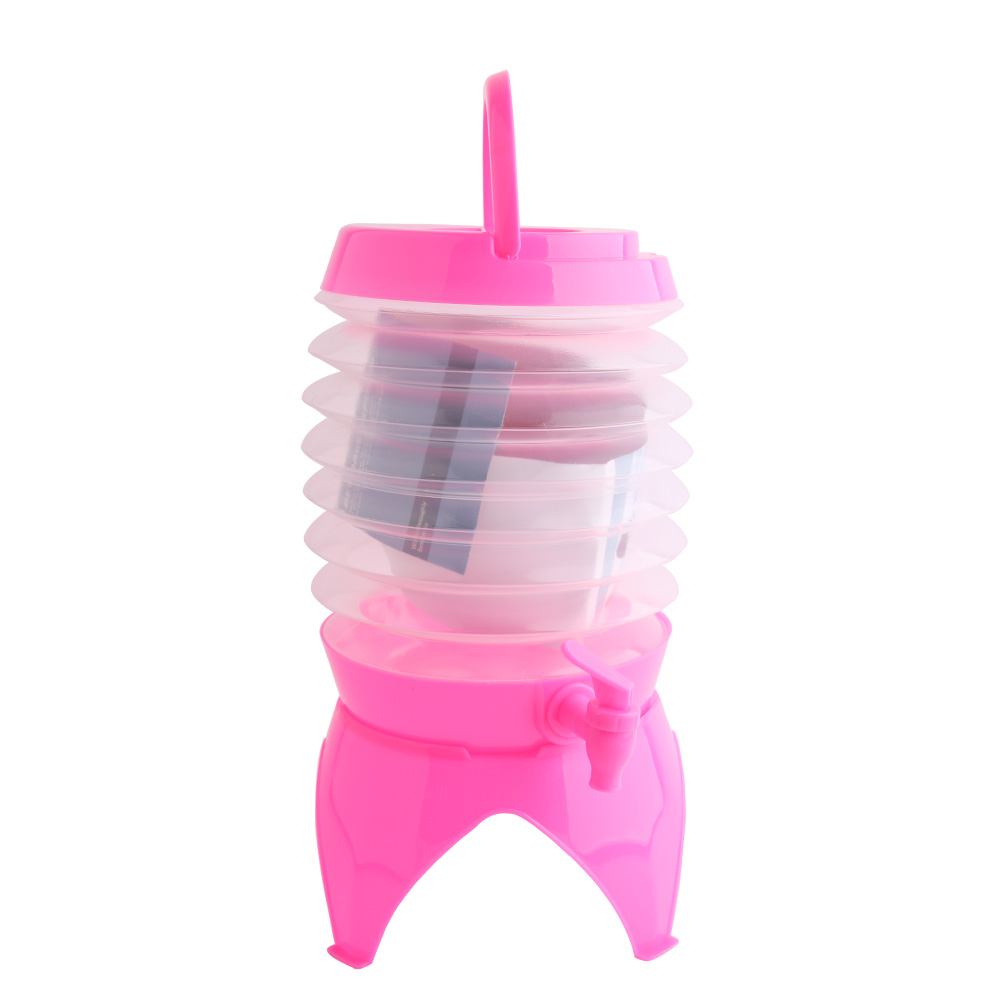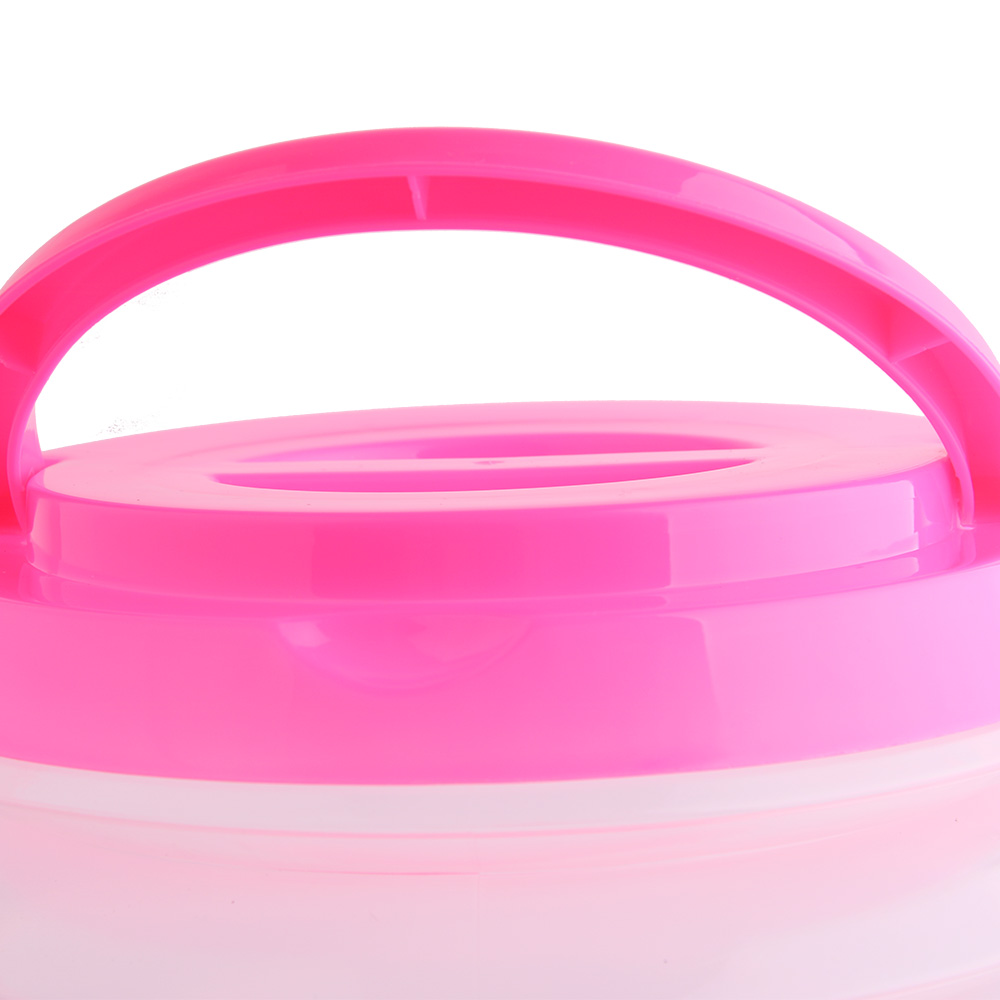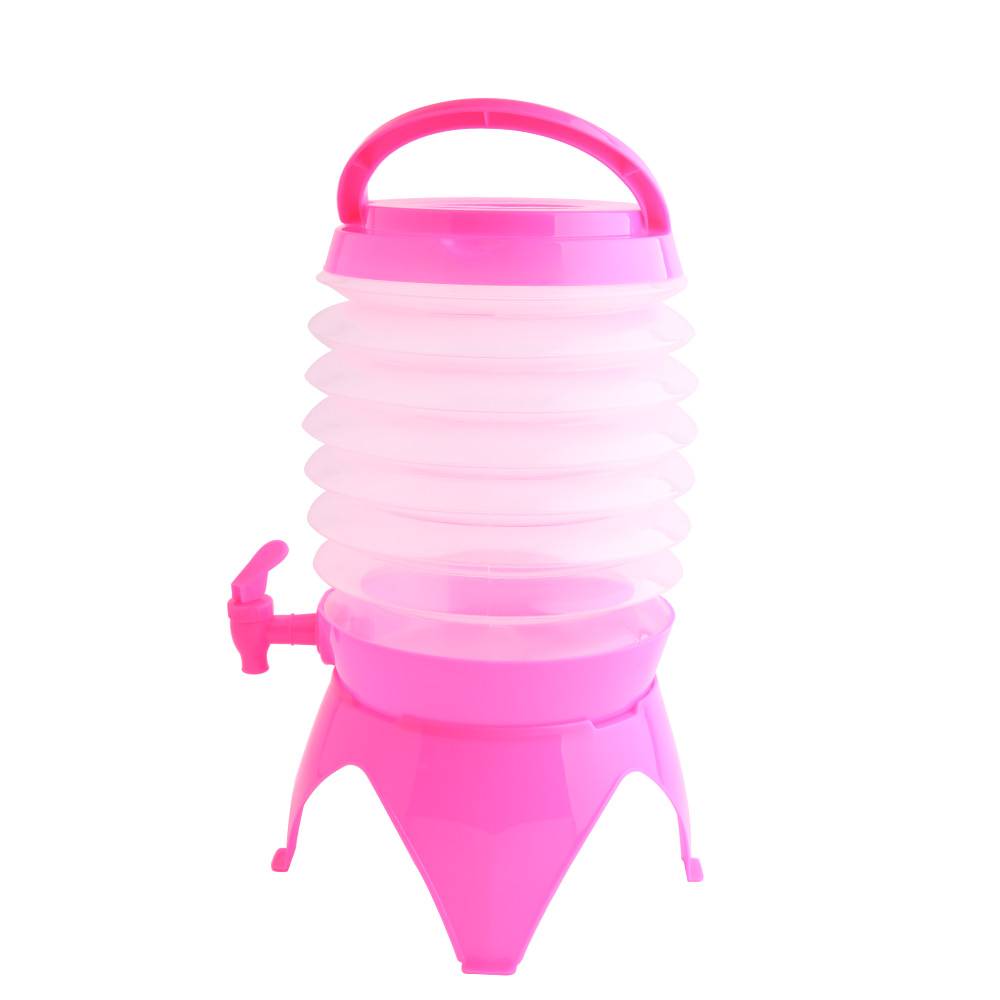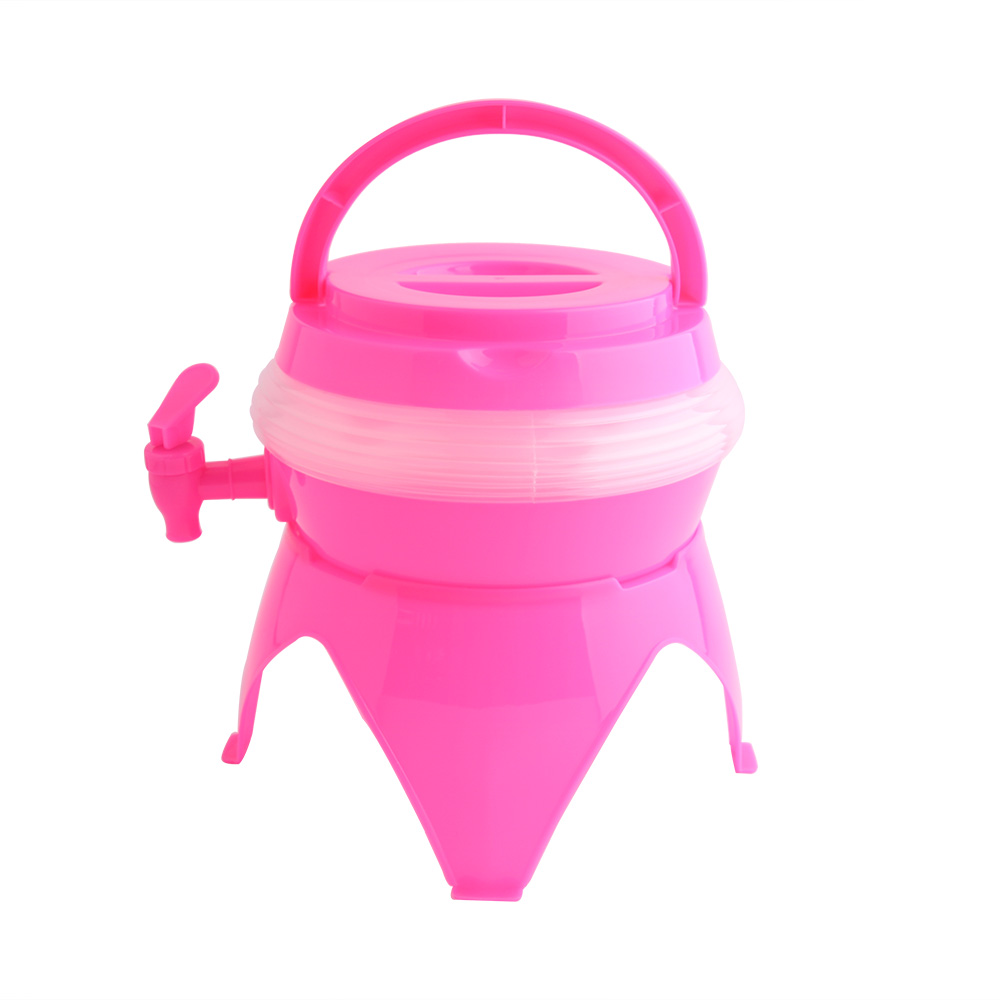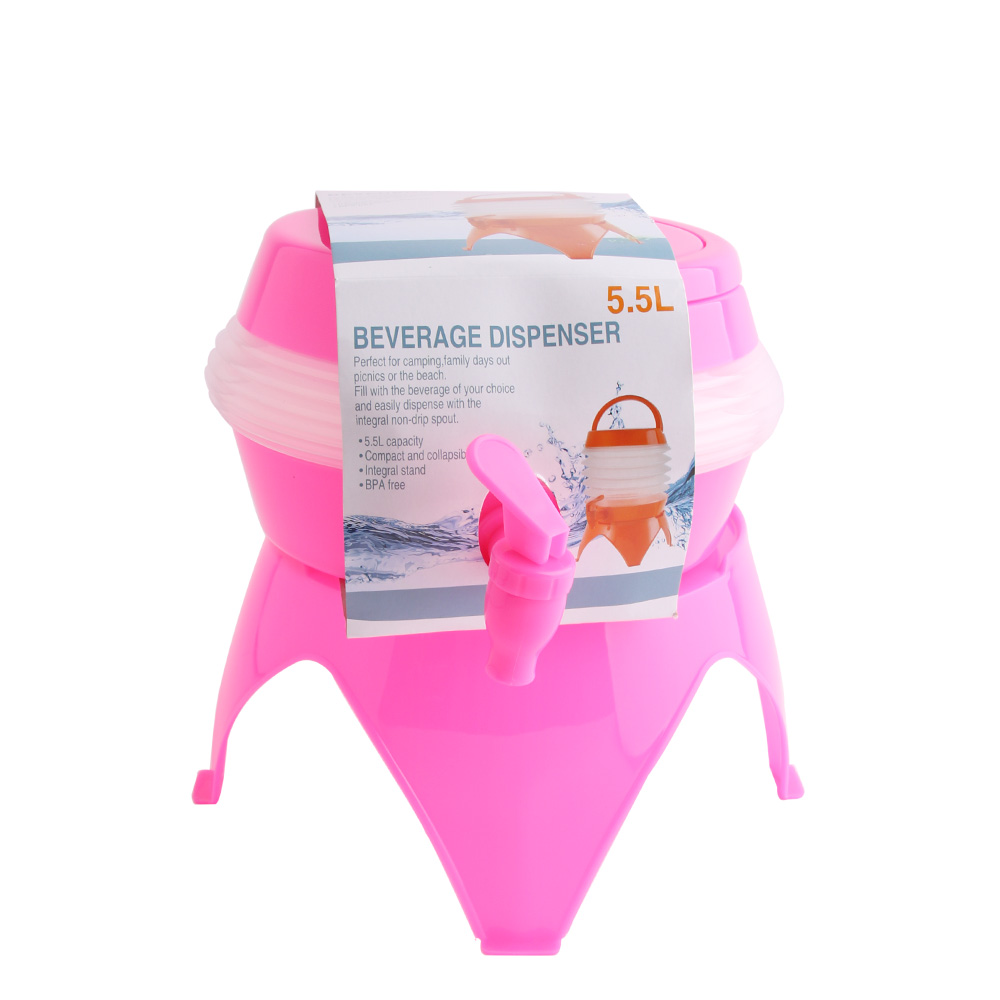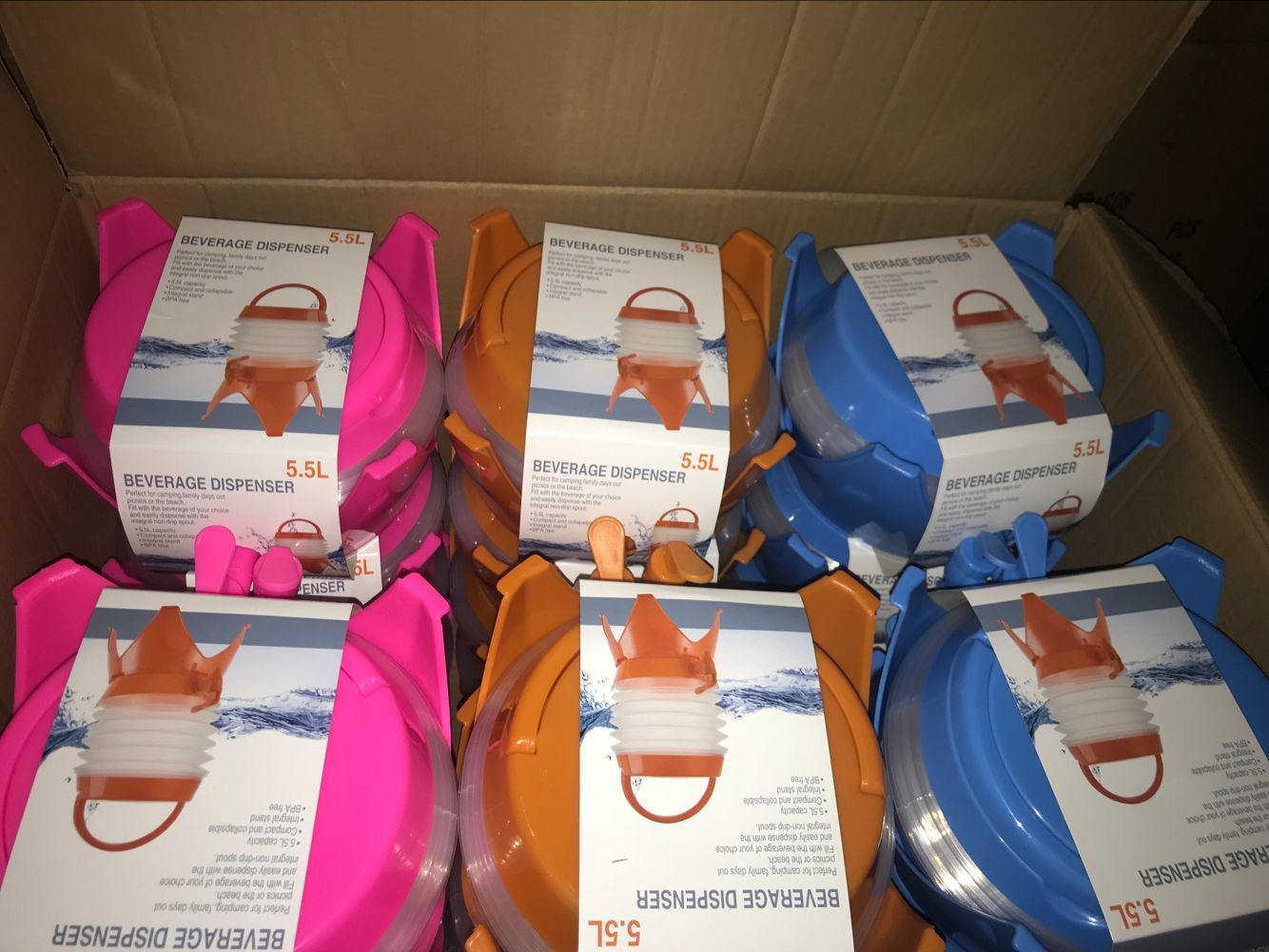 The buyer must read
Yiwu hongzheng daily necessities co., LTD. Is a professional production and processing company of water fittings, fresh boxes, lunch boxes, sticky hooks, and other plastic products. It is a diversified company integrating production and sales. The company has perfect production factory, advanced and complete various production equipment, professional management and technical personnel. The company keeps learning and accumulating experience in the production process, and has gradually realized the health management mode of quality management systematization, production standardization and information management network, which provides reliable guarantee for the stable production of products.
The company mainly produces water, fresh box, lunch box, hook, plastic products. The company in the realistic enterprising spirit, unceasingly develops the design novel, the workmanship fine, the modelling exquisite plastic product, in guarantees the quality foundation for the merchant customer to provide the satisfaction, the first-class, the specialized product and the service.
Since its establishment, the company has always adhered to the tenet of \"quality assurance, suitable price, timely delivery and honest service\", serving the vast travelling traders and creating greater profit space for the vast customers.
Welcome new and old customers to visit the company to negotiate business, let us work with you to forge ahead hand in hand, create brilliant!
Please call 13906894291 if necessary