Gilding black polka dot set thickened disposable meal inventory heart plate paper cup party supplies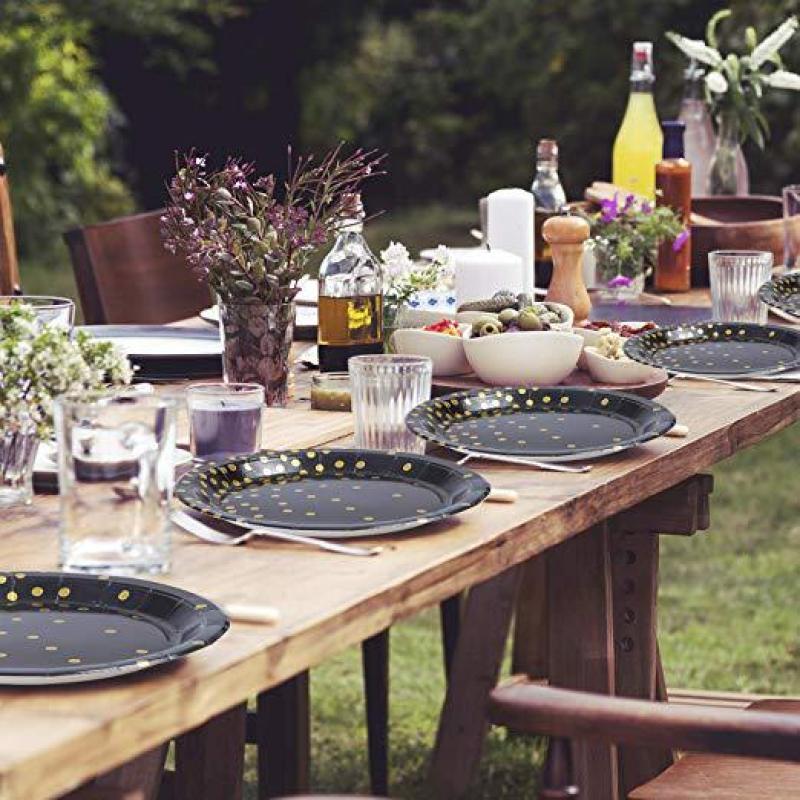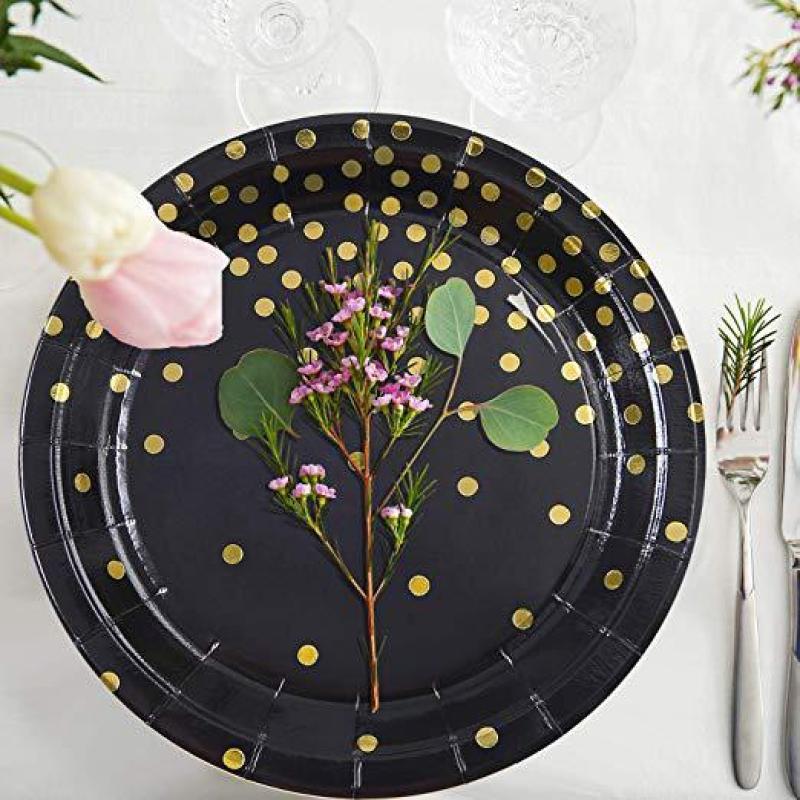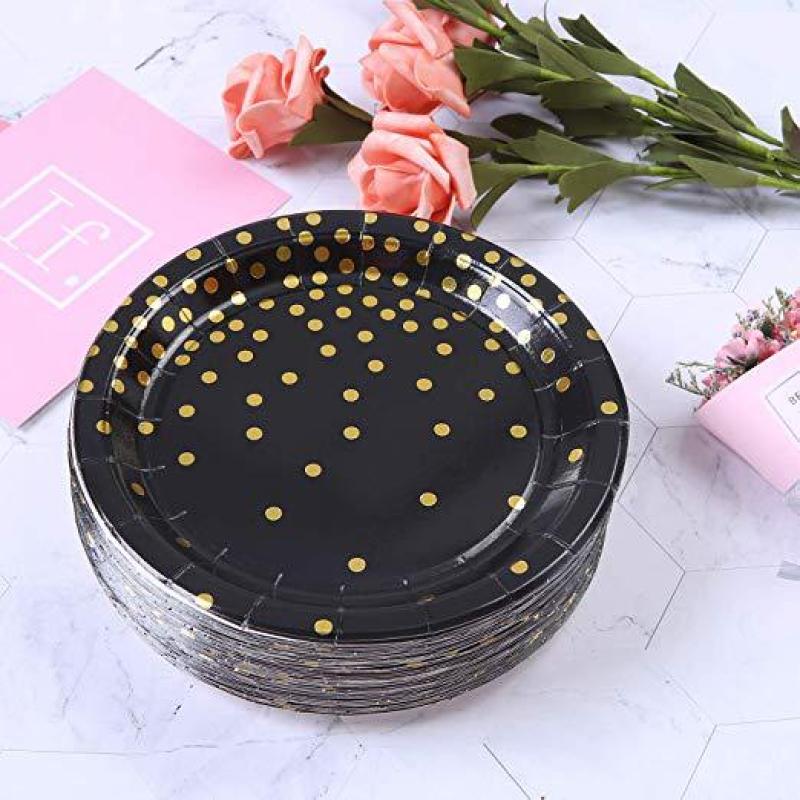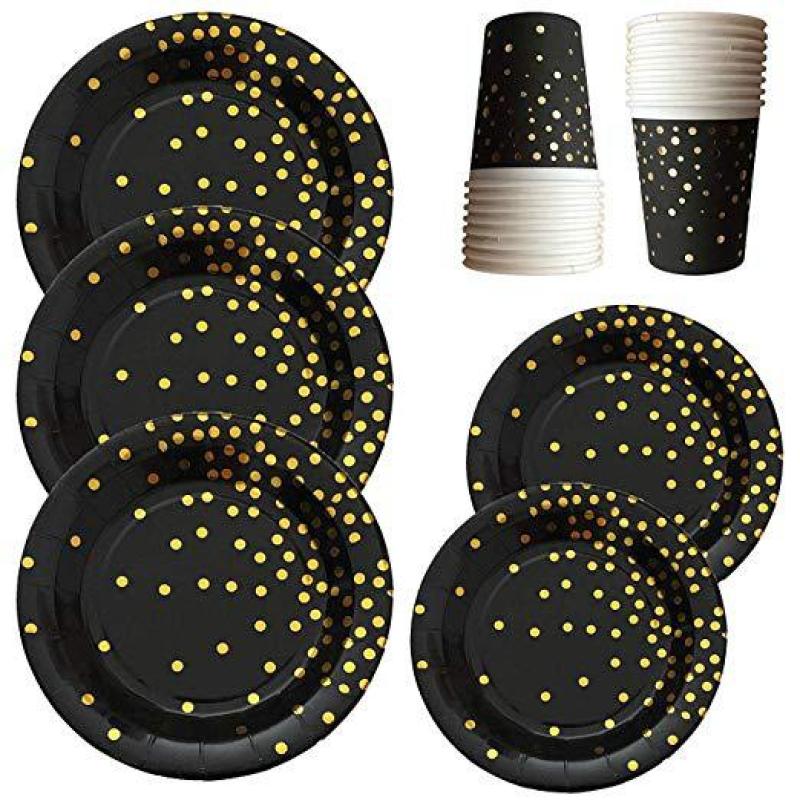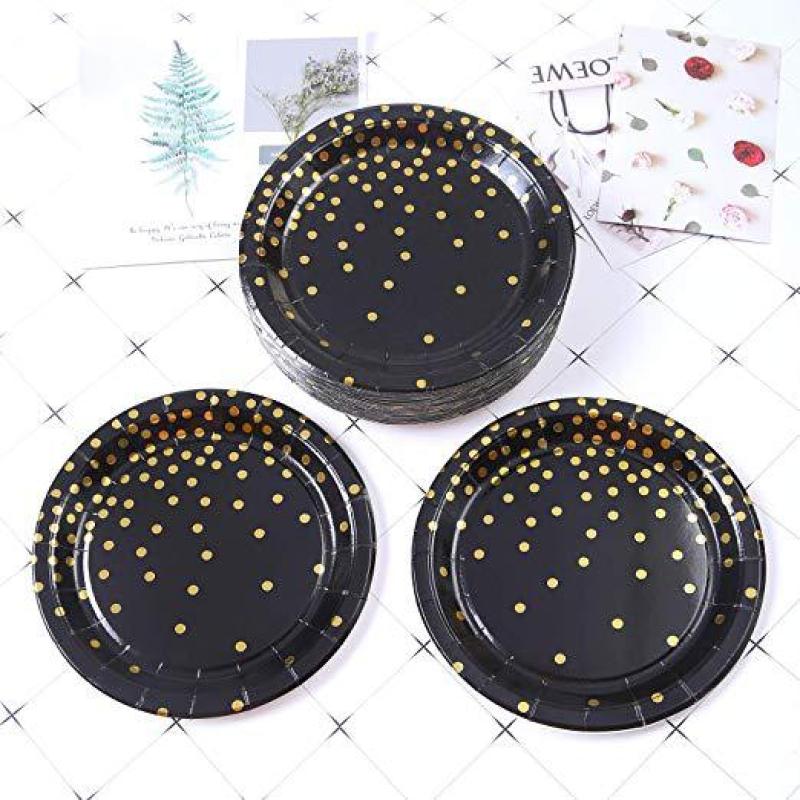 Our factory sells party supplies: balloons, paper cups, paper plates, paper towels, straws, candles, party hats, tablecloths, colorful flags, popcorn boxes, paper fans, flower balls, blowing dragons, horns, gift boxes, cake racks, cake cups, candy bags, pennants and other party products.
Our company has a professional production team, support sample processing and customization, our company has more than 10 years of rich experience in the production of holiday supplies, especially in the holiday gifts, candle crafts processing and manufacturing industry, has a wealth of service experience.We uphold the integrity of management, win-win cooperation business philosophy, dedicated to every customer service.
At present, the company covers an area of 75,000 square meters with a construction area of 45,000 square meters.Over the years, the company has always been adhering to the "strict quality of the market, customer satisfaction for the power of work" development purposes, pay attention to the quality of products, after more than 10 years of healthy development, the company has developed into a first-class holiday party supplies sales enterprises.
手机MOBILE: 13362906990 手机MOBILE: 18858974718
微信WeChat:13362906990 微信WeChat:18858974718
电话TEL:0579-85271179 QQ:3463988146
E-mail:chunqiu8988@163.com E-mail:3463988146@qq.com
http://www.yiwugo.com/hu/043643002.html
name:AMY
YiWu Chunqiu Holiday Articles products Factory
义乌春秋派对节日用品厂
Address:36481 Shop, 19 street, in 2 Floor NO.74 gate,4 District, Yiwu International Trade City of zhejiang China
地址:浙江义乌国际商贸城四区北大门74号门2楼19街36481店面