Breakthrough: No water and alcohol are added to realize the immortal flower does not change color
There are various forms of aromatherapy, and they have a long history of use. They are deeply loved by consumers at home and abroad. As practitioners for more than 20 years, Wang Dandan and her husband can be said to be the best in the aromatherapy industry.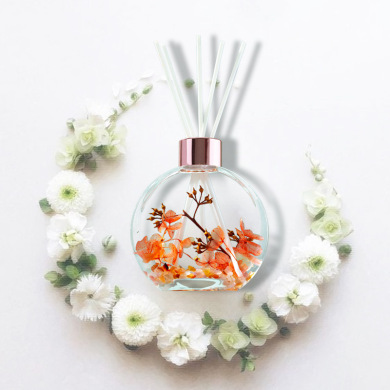 Since March of this year, Bominghan aromatherapy through continuous learning and improvement, finally realized that the immortal flower remains in its original state without fading and discoloration under the condition of only fragrance and oil. In ordinary aromatherapy in the market, in order to keep the immortal flowers immortal, a variety of additives are often used for insurance. How to maintain the original state under the condition of pure plant extraction is a common technical problem in the industry. Bo Minghan's breakthrough is a breakthrough in the entire industry, and many well-known companies have come to study and research one after another. For this, Wang Dandan feels proud.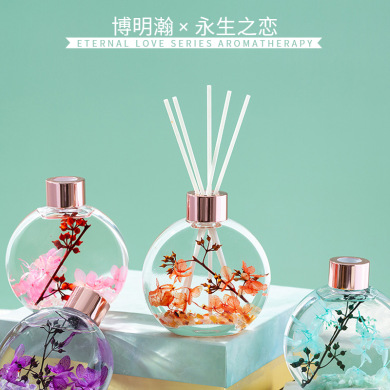 From the beginning when Bo Minghan was operating scented candles, the company focused on mid-to-high-end products. Most of its customers were imported from the Canton Fair, and overseas were mainly exported to Japan. It still cooperates with many well-known companies and is also the source supplier of many domestic chain stores, its quality is self-evident. Wang Dandan said that the average price of the flavor raw materials used by the company is 300-500 RMB/KG, which is much higher than the ordinary flavors on the market, and the volatile liquid ingredients are only flavors and oils. The pure plant ratio is safer and more reliable. This is why customers have been for many years. The reason for choosing to follow Bo Minghan's footsteps closely. After all, companies that are serious about making products are not too bad in terms of integrity. In the first month of Wang Dandan's transition to selling volatile liquids, an old customer in Saudi Arabia for more than ten years placed hundreds of thousands of orders, and is currently shipping at a rate of one container per week.
Innovation: New updates every week, embrace e-commerce in an all-round way
As an old company for decades, few can embrace e-commerce like Bominghan without any burden. In recent years, from 1688 to Yiwugo, to Taobao Tmall stores, and even short video delivery platform, Bo Minghan has been trying everything. When I first tried online live broadcast, I got a performance of over 1,000 orders in a single day, which is also inseparable from the company's strong e-commerce adaptability in product design and development.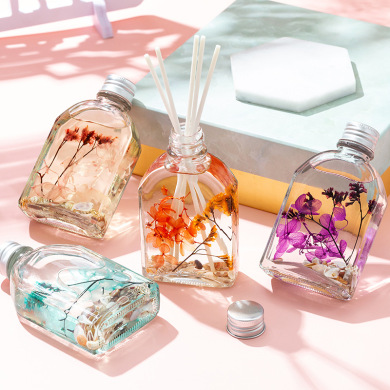 In order to adapt to the characteristics of fast updating of e-commerce platforms, companies are launching new products every week, and currently developing models include car aromatherapy products and delicate home furnishing products. In the past two years, companies have also settled on many e-commerce platforms, but they are still full of praise for Yiwugo. She said that companies upload products in strict accordance with the rules on all platforms and operate store credit scores. In the past two years, Yiwugo's traffic has continued to increase, and high-quality and precise customers at home and abroad have increased significantly. Especially during the epidemic period, although the number of foreign trade orders is decreasing, domestic sales are rapidly expanding. At present, the company can basically achieve a state of parity with foreign sales. This is of great help to the long-term development of the company.
Shop: Bo Minghan Aromatherapy
Shop link:https://en.yiwugo.com/shopdetail/1/740343_1.html
Wechat: 13248891666