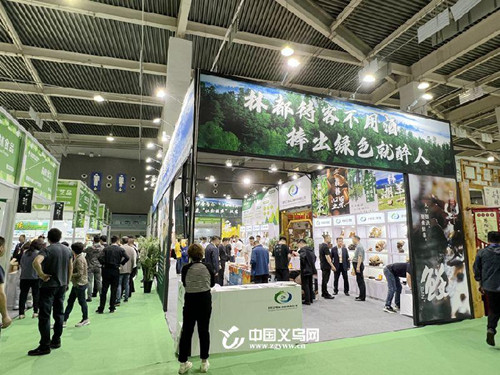 Visitors are seen at the 16th China Yiwu International Forest Products Fair on Nov 1. [Photo/Zhejiang Daily]
The 16th China Yiwu International Forest Products Fair opened at the Yiwu International Expo Center in Yiwu, Zhejiang province, on Nov 1 and will last for four days.
The fair is being held both online and onsite, with 1,736 exhibitors booking 2,809 international physical booths.
The 80,000-square-meter fair has established 10 special exhibition areas to display more than 100,000 forest-related products and is expected to attract more than 100,000 buyers from home and abroad.
The event has been held every year since its establishment in 2008 and has included over 21,200 enterprises from more than 40 countries and regions participating as exhibitors as well as 3.76 million buyers from over 100 countries and regions. It has achieved a total transaction volume of over 55 billion yuan ($7.52 billion).
Source from:http://yiwuzhejiang.chinadaily.com.cn/2023-11/02/c_935885.htm