TOP35 China Wholesale Market in Every Product (90% Chinese Supplier)
Bags, clothes, jewelry or toys, almost all things you need could be found in China wholesale markets. If you want to get a low cost of products, why don't come to China and find suppliers reliable?
I have carefully selected the most influential and professional markets in every product category. And I bet it is the most complete guide on the internet!
If you have certain goods in mind, just check the below sheet and click related markets. If you plan to go to one or two cities in China, to visit these markets on yourself, then pull down the page and you will find some important markets in certain cities or provinces.


Wholesale markets in Yiwu
1. Yiwu International Trade City (义乌国际商贸城)
Yiwu International Trade City is one of China's largest small commodity export bases and the largest wholesale markets in the world. It now has a business area of more than 4 million square meters, 70,000 booths and more than 200,000 daily passenger flow.
It has been divided into five districts, for its complete categories, you can find any commodity you want here. And that's why I put this wholesale market first. It won't let you down!
District 1: Toys / Jewelry & Ornament / Porcelain & Crystal
District 2: Suitcases & Bags / Umbrella / Hardware Tools / Electric Products
District 3: Eyeglasses / Stationery / Cosmetics & Beauty products / Zipper & Button
District 4: Socks / Gloves / Hats / Shoes / Garments / Belt / Bra & Underwear
District 5: Car & Motorcycle Parts / Knitted cloth / Food / Healthcare products
Address: Nearby Intersection of Chouzhou North Road and Chengxin Avenue,Yiwu, Zhejiang (稠州北路与诚信大道交叉口附近)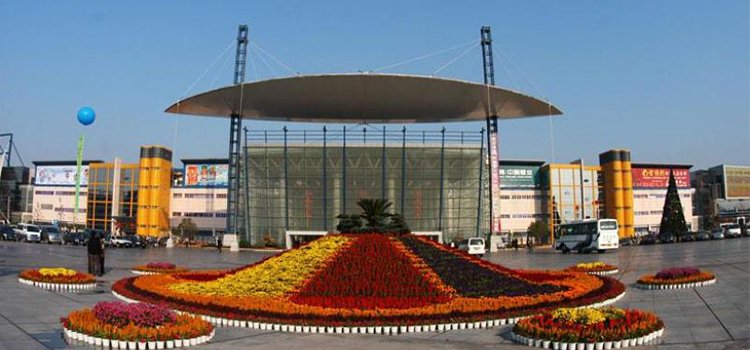 2. International Production Material Market (国际生产资料市场)
It is another large wholesale market in Yiwu, which covers 1,774,000 square meters, even larger than Yiwu International Trade City. It mainly specializes in machinery & equipment. It is also a center for lighting products, and leather goods.
Address: 1566 Xuefeng West Road, Yiwu, Zhejiang (雪峰西路1566号)
Wholesale markets in Guangdong
1. Guihua Gang Leather Bags Market (广州桂花岗皮具箱包批发市场)
We often say that the world's leather goods are in China, the Chinese leather goods are in Guangzhou and the Guangzhou's leather goods are in Sanyuanli. Guihua Gang Leather Bags Market is the largest, and the highest level of leather wholesale market, and also the luggage market with the largest sales volume.
It gathered more than 5,000 leather brands. There are some famous high-end brands like Marino Orlandi, MARSHAL, Corcodile, Valentino Juden, Valentino Rudy, Napoleoris Dieam, Dissona, etc.
Address: 1107 Jiefang North Road, Sanyuanli, Guangzhou (广州解放北路1107号)
2. Guangzhou Metropolis Shoes City (广州大都市鞋城)
Besides leather goods, Guangzhou is also the center of shoes industry in China. Guangzhou Metropolis Shoes City is not far away from the place where the canton fair held, the airport and the train station.
According to the survey, 90% of shoe retailers in the pearl river delta region have been to the metropolitan shoe city.
Address: 88 Jiefang South Road, Guangzhou (广州市解放南路88号)
3. Wanling plaza (广州万菱广场)
This plaza is mainly for toys wholesale from minus 1 floor to the sixth floor. Toys mainly related to remote control, boutique and education. Besides toys, you can also find satisfying gifts in this market by the way. After all, toys are also gifts in a sense.
The shop here is decorated like a boutique and searching goods here is also a kind of enjoyment, just like come to wonderful fairy tale worlds.
Address: 39 Jiefang South Road, Yuexiu District, Guangzhou (广州越秀区解放南路39号)
4. Guangzhou Baima clothing market (广州白马服装批发市场)
Due to its geographic location, Baima is a famous market for overseas customers. It is near the Guangzhou Railway Station and 2 kilometers away from the Old Canton Fair buildings.It is the largest clothing market with highest turnover in Guangzhou.
This clothing market mainly sells high-end women's mature clothing and the price will be higher than that of the same types in other wholesale markets. The 1F, 4F and 5F of women's style and quality are better and correspondingly, the price will be higher. While the clothes in normal styles on 2F and 3F are mainly made by some individual workshops at a lower price.
Address: 16 Zhannan Road, Yuexiu District Guangzhou (广州市站南路16号)
5. Guangzhou Thirteen Hongs of Canton (广州十三行服装批发市场)
Thirteen Hongs of Canton business circle is the most famous wholesale market for clothes in China. It is mainly composed of New China Building, Guangyang Wholesale City, etc. There are about 20,000 booths. It is closely following the worldwide design trends of clothes like Korean style and European and American styles from shows.
It's worth noting that the market will be closed around 13:00, so you'd better go in the early morning. More than 95% of the clothes here are from manufacturers, which means lower price and stable quality. There will be about 10% difference between the price of taking 1-5 pieces and 5-10 pieces one style.
Address: No.1, Lane 13, Liwan District, Guangzhou (广州荔湾区十三巷1路)
6. Guangzhou Shahe Clothing Market (广州沙河服装市场)
Shahe Clothing Market is also a vast area composed of three important buildings: "WAN JIA(万佳)", "JIN MA(金马)", and "FU LI(富丽)". Prices in Shahe will be the lowest among different clothing markets in Guangzhou. And notice, the market will be closed about 14:00 in the high season and 12:00 in the low season.
Address: 1 Lianchuan Road, Shahe, Tianhe District, Guangzhou (广州市天河区沙河濂泉路1号)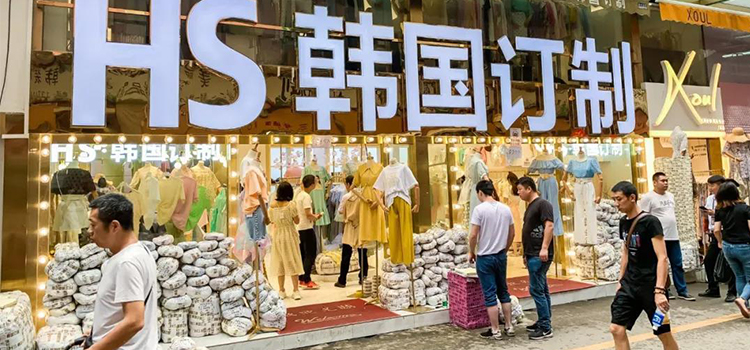 7. Guangzhou Chaoyang stationery market (广州朝阳文化用品市场)
It is the largest, highest level and the most complete supporting facilities market for Office stationery in the South China. It is equipped with a large warehouse, so you don't need to worry there is not enough existing products. In this wholesale market, you will surprisingly find a $10 pen costs only $3.
Address: 238 Huadi Avenue, Liwan District, Guangzhou (广东省广州市荔湾区花地大道中238号)
8. Shantou Chenghai Plastic City (汕头澄海塑料城)
Chenghai District is named "China Toys City " and supported by the government. At present, Chenghai has a total of more than 50,000 types of Christmas crafts, remote control aircraft, cars and others. And there are more than 100 new products produced every month.
You may can't imagine that the toys here can be sold by weight, because many suppliers here are manufacturers and the price will be pretty low. But you should pay attention to the quality of them.
Address: 66 Zhongshan North Road, Chenghai District, Shantou, Guangdong (广东省汕头市澄海区中山北路66号)
9. Shiwan Shagang Ceramics Wholesale Market (石湾沙岗陶瓷批发市场)
Foshan ceramics, as the largest and most important ceramic production base in China, has been studying new technology and new products constantly. On the basis of introducing foreign advanced technology and equipment, Foshan ceramics has improved and innovated constantly, and has been in a national advanced position in product development and technological innovation. Its wear-resistant polished brick technology has reached the world's leading level
Address: Zhenzhong Rd, Chancheng District, Foshan, Guangdong (广东省佛山市禅城区镇中路)
Wholesale markets in Hangzhou
1. Hangzhou Chinese Silk City (中国丝绸城)
Hangzhou is one of the famous raw silk producing and silk processing places, which is an vertical integration cluster integrating mulberry cultivation and sericulture, silk reeling, silk spinning, silk weaving, dyeing, garment and sales to machinery manufacturing and auxiliary services.
It is such a complete producing system that can ensure the quality of silk products.
Address: 253 Xinhua Road, Xiacheng District, Hangzhou, Zhejiang (浙江杭州下城区新华路253号)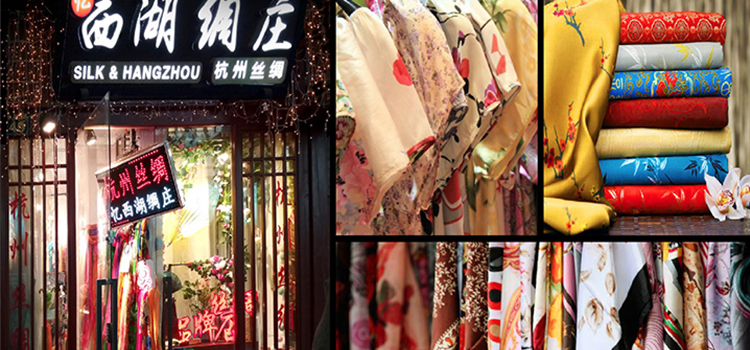 2. Hangzhou evergreen clothing market (杭州四季青服装市场)
It is a large market composed of Yifa clothing market, Zhidi International clothing market, New Hangpai clothing market and others. It ranks the second in the category of clothing professional market, with a turnover of nearly 10 billion yuan a year.
The market mainly deals with wholesale business (accounting for more than 80%), and the categories have covered all types of clothing. You can easily find the types you like in this market.
Address: 31-59 Hanghai Road, Jianggan District, Hangzhou, Zhejiang (浙江省杭州市杭州市江干区杭海路31-59号)
3. Huanbei Small Commodity Market (杭州环北小商品市场)
Located in the central business district of hangzhou, it is only one street away from the famous Chinese silk city and adjacent to the prosperous Yanan Road. Superior geographical location and convenient transportation are beneficial to the prosper of this market.
This market is mainly engaged in clothing and daily commodity.The first floor manages the clothing, including children's clothing, suit, woolen sweaters, T-shirts and so on. And the second floor manages the daily commodity like socks, shoes, umbrellas, toys and so on.
Address: 287-291 Fengqi Road, Hangzhou city,Zhejiang (浙江省杭州市凤起路287-291号)
4. Hangpai Boutique Costume Market (杭派精品服装市场)
There are many styles and booths in this clothing market. The second and third floors are the most recommended floors of this building. The quality of clothes here is nearly equal to that of exclusive shop.
Address: 78 Hanghai Road, Jianggan District, Hangzhou, Zhejiang (浙江省杭州市江干区杭海路78号)
5. Xinhangpai Leisure Fushicheng (新杭派休闲服饰城)
It is located in the central spot of Evergreen Clothing Block. It sells bags, men's wear and women's wear in the first floor and some boutique in the second floor. You can even see some fashion styles from a foreign show.
Address: 96 Qingjiang Road, Shangcheng District, Hangzhou, Zhejiang (浙江省杭州市上城区清江路96号)
Wholesale markets in Zhejiang
1. China Technology Hardware City (永康中国科技五金城)
It is the largest hardware market in China and the third largest in the world. The total business area reaches to 1 million square meters. Products cover machinery hardware, decoration hardware, daily hardware, building hardware, tools hardware, and electrical equipment and other 19 categories of tens of thousands of kinds of hardware and related products.
It is figuratively said that if Yongkang suddenly did not produce any hardware products one day, it would soon cause a global shortage of more than 100 commodities.
Address: Wangchun E Road, Yongkang, Jinhua, Zhejiang (浙江省金华市永康市望春东路)
2. Shanghai Hardware City (上海五金城)
It is a large commercial market town which is called "China First Hardware City". There are convenient transportation and developed peripheral manufacturing industry.
It is gradually become Asia's largest hardware industry exhibition center, procurement center and information center, setting research and development, production, sales and supporting facilities in one.
Address: 60, Lane 5000, Baoqian Road, Jiading District, Shanghai (上海市嘉定区宝钱公路5000弄60号)
3. Datang Stocking Industry Market (大唐袜业市场)
Datang Stocking Industry Market has become the largest distribution center for hosiery machine in China. The annual turnover reaches up to more than 100 one hundred million yuan. The market is divided into four major markets: textile raw material, socks, hosiery machine and physical distribution.
Some popular international brands like Yve Saint Laurent, Dunhill, Valentino and other brands all set their stores in this market.
Address: Yongping Road, Zhuji, Shaoxing, Zhejiang (浙江省绍兴市诸暨市永安路267号)
4. Duqiao Zhejiang Glasses City (杜桥浙江眼镜城)
Duqiao Zhejiang Glasses City is one of the four major glasses city in China. There are many glasses factory which can basically meet self-production and self-marketing. Besides cities around, it also supplies to foreign trade companies.
In addition to wholesale business, you can also have optometry here. The wholesale price of some cheap frames can cost only $2-$4.
Address: 283 Fuqian Street, Duqiao Town, Linhai, Taizhou (台州市临海市杜桥镇府前街283号)
5. Haining China Leather City (海宁中国皮革城)
Haining is known as "China Leather City". It has a professional market with a total construction area of 1,000,000 square meters. It sets buildings for leather shoes, fur brand stores and raw materials.Its annual volume of business amounts to tens of billions of Yuan, leading in China.
Address: 303 Haining Ave, Haining, Jiaxing, Zhejiang (浙江省嘉兴市海宁市海宁大道303号)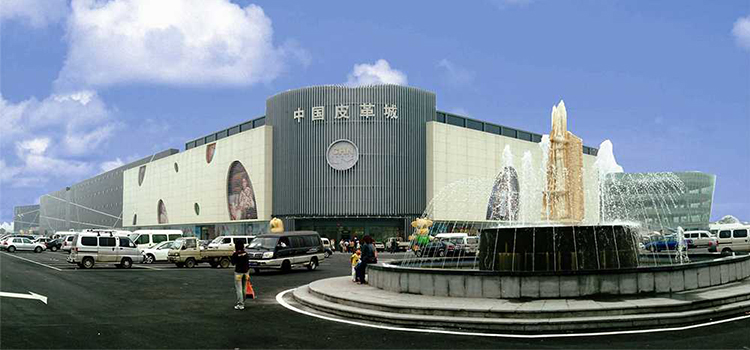 6. China Textile Town (绍兴柯桥中国轻纺城)
At present, it is the largest textile distribution center with the most categories in the world. It is also the largest professional textile market in Asia.
It covers an area of 778,000 square meters and manages over 30,000 kinds of fabrics, with a daily passenger flow of 100,000 and a daily turnover of 180 million yuan. The annual turnover ranks the first in the national textile professional wholesale market. Every year, one-fourth of the fabrics in the world are traded here.
Address: 497 Yunji Road, Shaoxing, Zhejiang (浙江省绍兴市绍兴县云集路497号)
Wholesale markets in Jiangsu
1. China Danyang Glasses City (中国丹阳眼镜城)
Danyang Glasses City, Beijing Glasses City and Guangzhou Glasses City are three major wholesale market in China. Its production accounts for 55% of global glasses production. You can even find a high-speed train sponsored by Danyang.
Address: 1 Chezhan Rd, Danyang Shi, Zhenjiang, Jiangsu (江苏省镇江市丹阳市车站路1号)
2. Eastern Silk Market China (东方丝绸市场)
It is a silk market even bigger and more famous than Hangzhou Chinese Silk City. The market covers an area over 300,000 square meters. It now has become an important domestic textile trading center and the annual turnover exceeded 100 billion yuan.
Address: W Ring Rd, Wujiang Qu, Suzhou Shi, Jiangsu Sheng, China (江苏省苏州市吴江区西环路)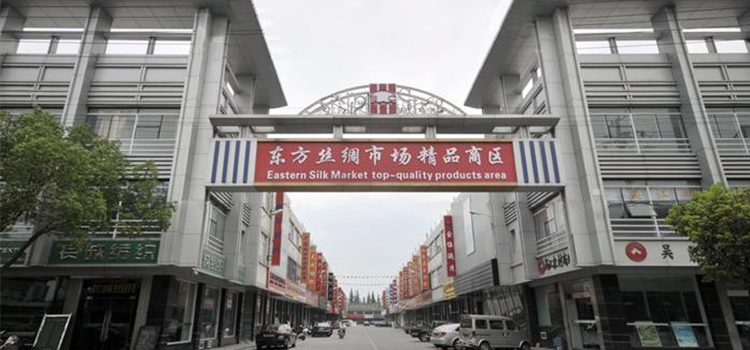 3. Gaoyou Down Feather Economic Development Zone (高邮羽绒经济开发区)
There is a saying that 70% of the world's down jacket production is in jiangsu, and 70% of Jiangsu's is in Gaoyou. Gaoyou Down Feather Economic Development Zone is the world's largest down clothing production base, which has tens of tons of down processing capacity.
You must have heard of Bentton, Boston and so on. Most of these brands set up their own production base in this place and some other well-known international brands will come here to find manufacturers. And you can find lowest price in this zone.
Address: 30 Lingbo Road, Gaoyou, Yangzhou,Jiangsu (江苏省扬州市高邮市凌波路30号)
4. Huqiu Bridal City (虎丘婚纱城)
It is the first marriage industrial chain complex in China. A wedding dress in this place costs from 800 to 4000 yuan. But you can bargain with them and get a 60 percent or even 50 percent discount.
Address: 999 Hufu Road, Gusu District, Suzhou (苏州市姑苏区虎阜路999号)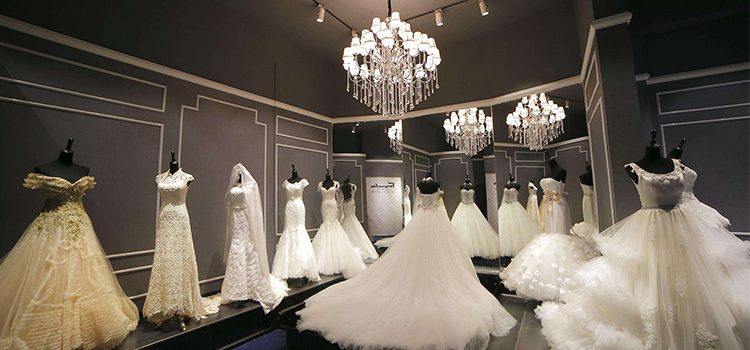 Wholesale markets in Shenzhen
1. Huaqiang Bei Electronic World (深圳华强北电子批发市场)
It is the largest electronic market in the world and the world's small and medium-sized enterprises procurement wholesale center. There are nearly 50 electronic markets in Huaqiang Bei and most of them are engaged in phones. It is said that you can assemble your own phone here by buying all necessary components.
Address: 1015 Hua Qiang N Rd, Futian District, Shenzhen, Guangdong (广东省深圳市福田区华强北路1015号)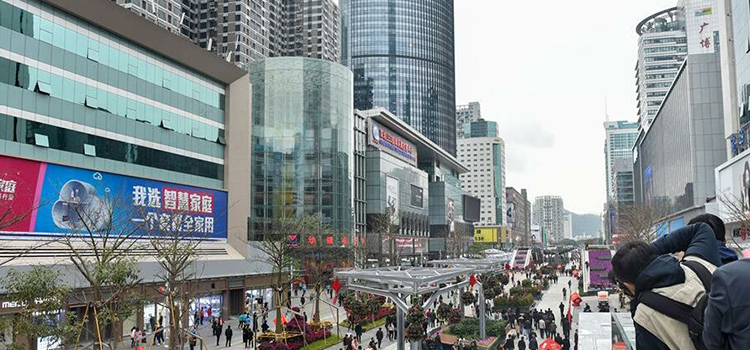 2. Shuibei International Jewellery Exchange Center (深圳水贝国际珠宝交易中心)
It is the largest jewelry professional trading market in China. This market manages silver, pearl, jadeite, gem, precious metal, etc.
The output of gold jewelry in shenzhen accounts for 60% of the Chinese market, and the output of platinum and k-gold inlaid jewelry accounts for 70%. There are more than 500 gold jewelry manufacturers, and the annual industrial output value exceeds 50 billion yuan.
Address: 2 Beili North Road, Luohu District, Shenzhen Shi, Guangdong (广东省深圳市罗湖区贝丽北路2号)
Wholesale markets in Hebei
Baoding Baigou Bags & Cases Trading Market (保定白沟箱包交易城)
The largest professional bags&cases wholesale market in China and known as "The bags&cases capital of China". Products are not only sold throughout the country, but also in Russia, France, Australia and more than 100 countries and regions with sales Windows
Address: 236 Fuqiang Road, Gaobeidian, Baoding, Hebei (河北省保定市高碑店市富强路236号)
Wholesale markets in Jiangxi
Jingdezhen Ceramics Market (景德镇陶瓷批发市场)
China ceramics city is located in the western suburbs of jingdezhen, known as the world's largest ceramic professional market.
There are various grades of ceramics in Jinchangli market. Daily ceramics is in the majority, especially tableware. And the Guomao ceramics market is the most popular, and the price there is relatively cheaper. Many vendors simply scatter their goods on the ground for buyers to choose. Ceramics in Fanjiajin market is the cheapest.
Address: Jingde Town, Jiangxi (江西景德镇市)
Wholesale markets in Liaoning
Wuai Small Commodity wholesale market (辽宁沈阳五爱小商品批发市场)
It is the largest commodity distribution center in the north and the second largest small commodity wholesale market in China, just second to Yiwu International City. It covers more than 1.2 million square meters.
Address: 65 Renao Road, Shenhe District, Shenyang, Liaoning (辽宁沈阳市沈河区热闹路65号)
Wholesale markets in Shandong
1. Linyi Yongxing International Toy Profession Wholesale City (临沂永兴国际玩具城)
It is the largest toy wholesale market in China, its annual trade volume is second only to Yiwu in zhejiang province. The main business scope of this market is ordinary toys, electric toys, plush toys, inflatable toys, arts and crafts gifts.
Address: Langyawang Rd, Lanshan, Linyi, Shandong (山东省临沂市兰山区琅琊王路)
2. Linyi Car&Motorcycle Fittings Town (临沂汽摩配城)
It is the largest motor vehicle parts distribution trade center in East China. It manages auto parts, agricultural machinery parts, motorcycle parts, oil, car accessories and tires.
Address: Gongye Ave, Lanshan, Linyi, Shandong (山东省临沂市兰山区工业大道)