Chen Ge Daily Necessities was established in 2004. The boss Yu Zhengdong has been at the forefront of the industry for many years, and he is very familiar with the details from production to sales. The company's products are exported to Europe, America, Japan, South Korea and other countries and regions with outstanding quality. Unlike general FMCG companies that are accustomed to making fuss about materials and specifications, Yu Zhengdong said that "people-oriented", starting from the pain points and difficulties in daily life, research and development to solve practical problems is the market need.
In 2004, Yu Zhengdong entered this industry because he considered that daily kitchen and bathroom products are just-needed products that every family needs. From the initial update of materials and improvement of workmanship, to the mature development of the industry now, Yu Zhengdong feels the pressure and has been looking for a better market entry. With the development of Internet e-commerce, the concept of the supremacy of user experience has penetrated into all circles of the manufacturing industry, and the idea of effectively solving the pain points of consumption has become Yu Zhengdong's "problem-solving ideas" in another way.
Since then, Yu Zhengdong paid close attention to the company's product market feedback and cooperated with a number of data companies and research institutions. Every new batch of products is no longer blind, but with data support. Through research on the general preferences of consumers, trial sales are conducted in a small range. After that, the feedback products are finally put into mass production. Among them, the interpretation and sensitivity of the market requires the assistance of Internet big data and e-commerce.
Yu Zhengdong said that at the beginning of Yiwugo's establishment in 2012, Chen Ge daily necessities was actively operating Yiwugo as an initial user. Online search and consulting volume are not only a weapon to help enterprises complete orders, but also to help enterprises better seize the market direction of the source of the information.
In 2018, the innovative Chen Ge daily necessities on the basis of practicality launched a cleaning cloth that integrates a scouring pad and a rag to ensure that the rag can wipe tableware and smokeless pots, while not damaging the pot, not easy to stick to oil, and easy to clean. Since then, this product has achieved a monthly sales volume of more than 1.8 million.
There are many similar performance myths. What is worth mentioning is Yu Zhengdong's forward-looking vision of the industry.

In 2014, Chen Ge daily necessities independently developed and launched a clean water makeup remover towel. After nearly 8 years of technological precipitation and update, the core technology has matured, and it has been exported to more than 30 countries overseas within 8 years. In terms of appearance and quality, have become industry leaders. It is also because of this that during the epidemic, Chen Ge's daily necessities were not greatly impacted, but had a lot of positive effects. Outstanding quality and stable supply channels have allowed Chen Ge daily necessities to attract a new group of high-quality customers through Yiwugo and customer recommendations during the epidemic.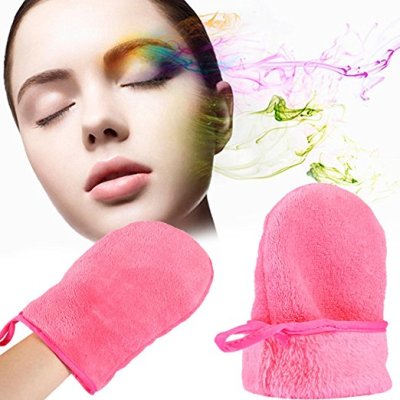 Yu Zhengdong is very certain that the customers introduced in Yiwugo are more accurate. At the end of 2020, when the overseas epidemic was raging, Yu Zhengdong received an order worth tens of millions from a retail giant in Europe and the United States from Yiwugo. So far, both sides have been very satisfied with the cooperation.
Yu Zhengdong said that as a production-oriented company, whether it is in terms of production mode or sales mode, it is a very important ability to embrace change. He is very grateful for the establishment of Yiwugo, and even more grateful to himself who embraced e-commerce in the first place.
Shop: Chen Ge Daily Necessities
Shop link:https://en.yiwugo.com/shopdetail/1/505337_1.html
Contact: Yu Zhengdong
Contact number: 13735610777