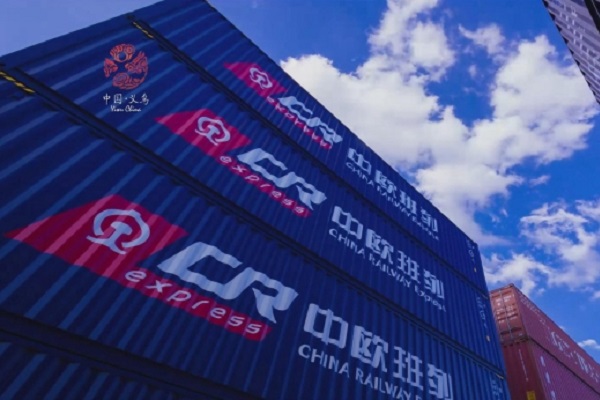 The imports and exports of Yiwu, a county-level city of Jinhua in East China's Zhejiang province, were valued at 79.19 billion yuan ($11.53 billion) in the first two months, accounting for 11.5 percent of the provincial total, according to Yiwu Customs.
Exports were valued at 72.90 billion yuan, an uptick of 6.7 percent year-on-year, while imports reached 6.29 billion yuan, up 16.1 percent year-on-year.
The city's imports and exports via customs' cross-border e-commerce management platform saw a whopping increase of 158.4 percent to 1.84 billion yuan.
The value of imports and exports between Yiwu and Africa reached 13.68 billion yuan, up 2.9 percent.
Imports and exports between the city and the European Union expanded 20.5 percent to 10.43 billion yuan, and those to and from the United States declined 7.8 percent to 8.18 billion yuan.
In the same period, the city's trade with countries involved in the Belt and Road Initiative amounted to 32.96 billion yuan, an increase of 8.2 percent.
In addition, the city's exports to India, Saudi Arabia and Brazil were 45.4 billion yuan, 2.37 billion yuan and 1.73 billion yuan, up 0.4 percent, 47.3 percent and 25.8 percent, respectively.
The city imported 4.19 billion yuan in consumer goods, up 18.6 percent and accounting for 66.6 percent of the city's total imports. Imports of beauty cosmetics and toiletries totaled 800 million yuan, a surge of 131.8 percent.
The city's unforged copper and copper material imports also saw tremendous growth of 197.4 percent to 1.26 billion yuan.
Source from:http://yiwuzhejiang.chinadaily.com.cn/2023-03/14/c_869096.htm