PC resin bamboo chair
Material: PC resin
Color: transparent
Available with seat cushion, zipper, easy to remove and wash.
Advantage: anti - ultraviolet radiation, non - fading light
Applicable environment: social banquet, wedding, gathering and other places, suitable for indoor and outdoor use.
Welcome to inquire, order! Mobile phone: 15958956969
Address: 21148-21149, 5th street, 2nd floor, B10 district, yiwu international production materials market.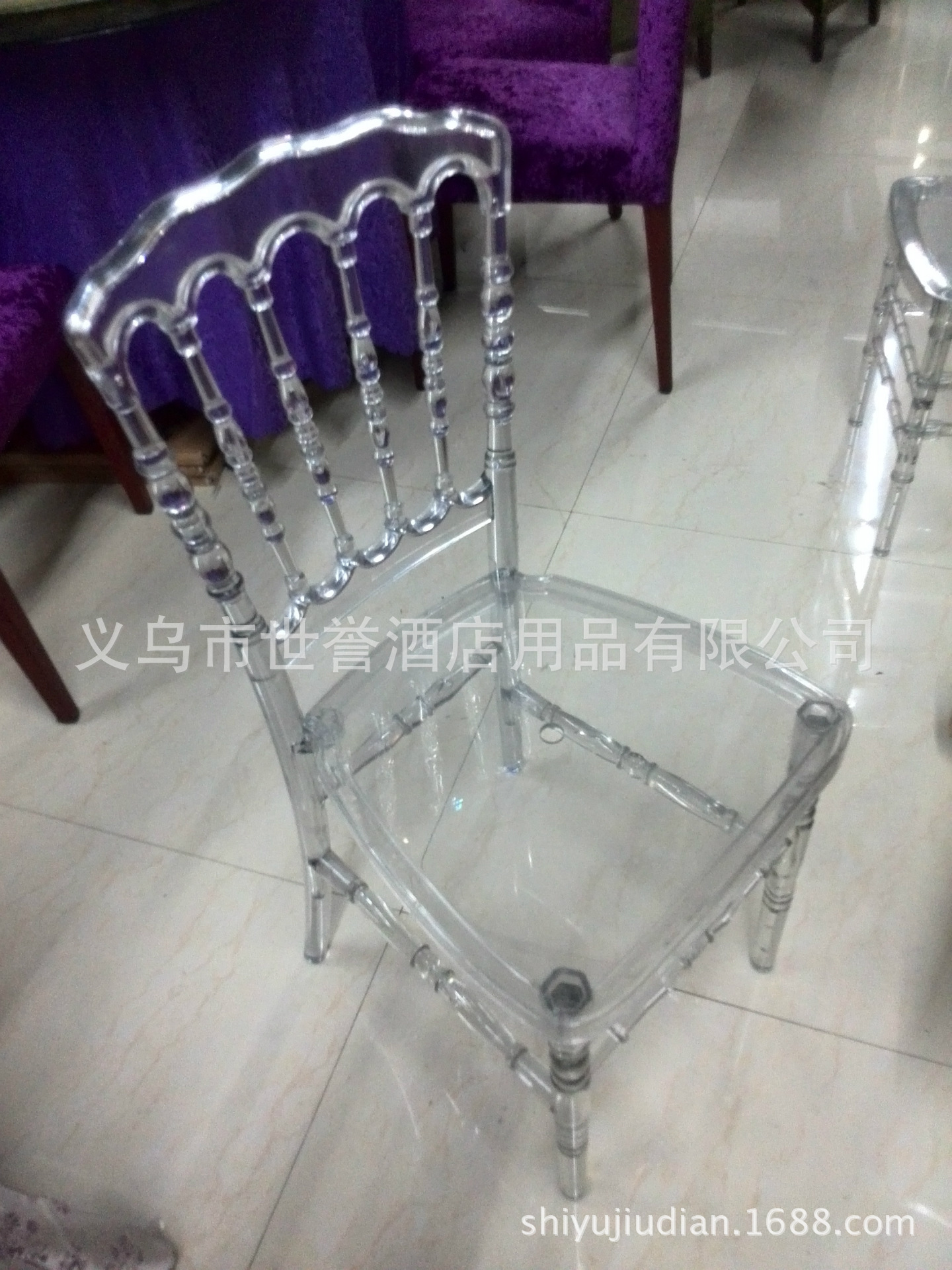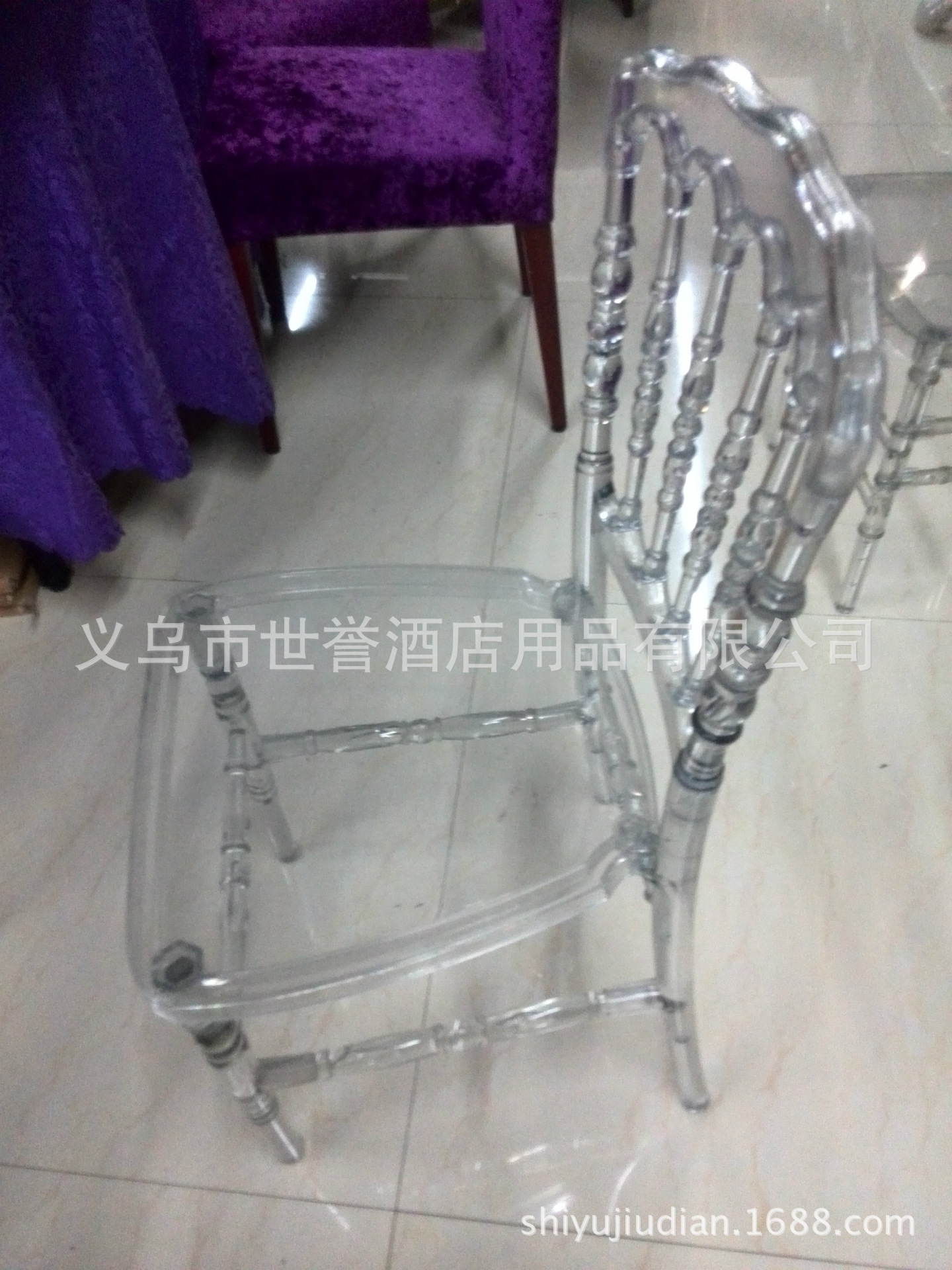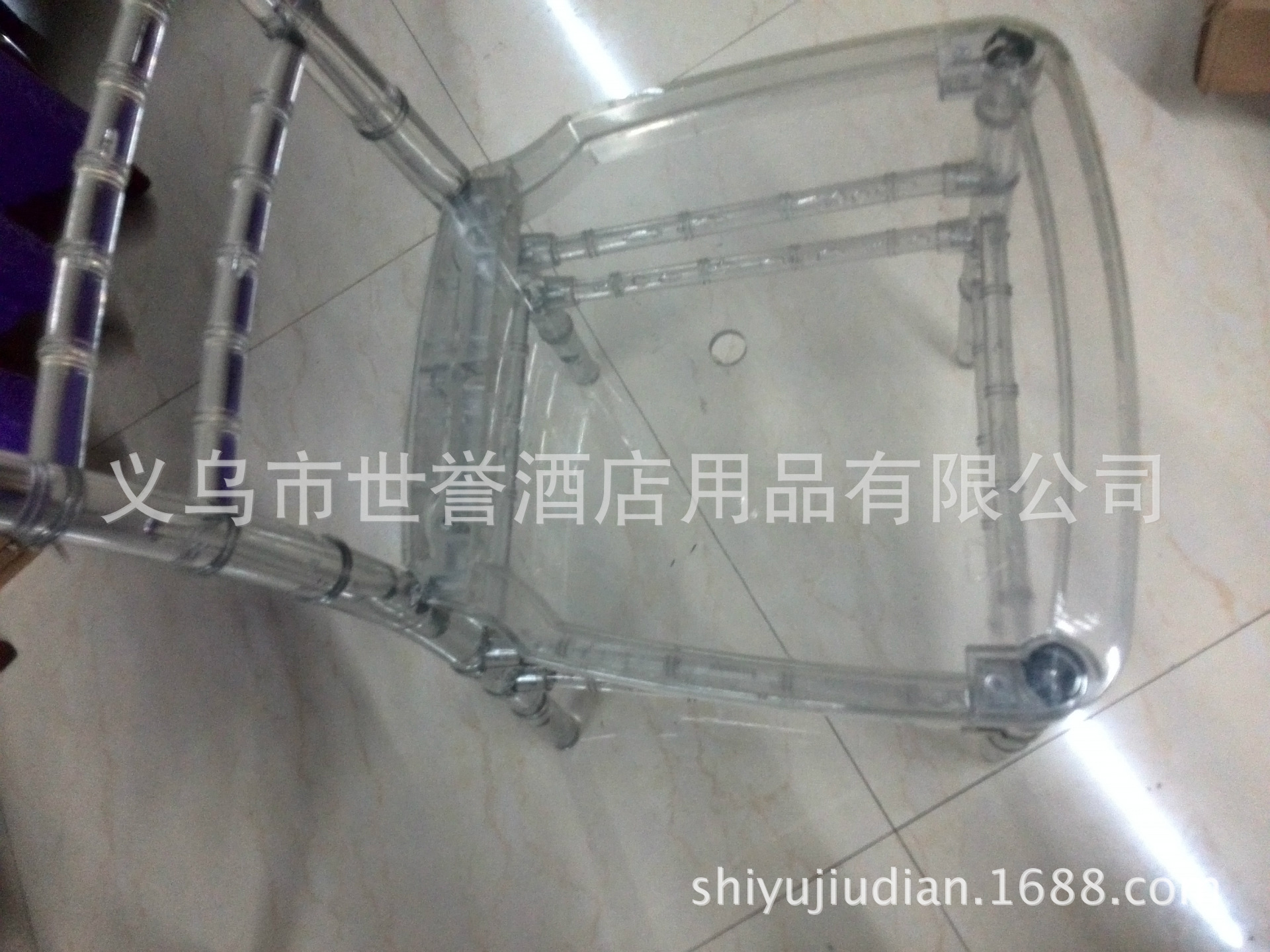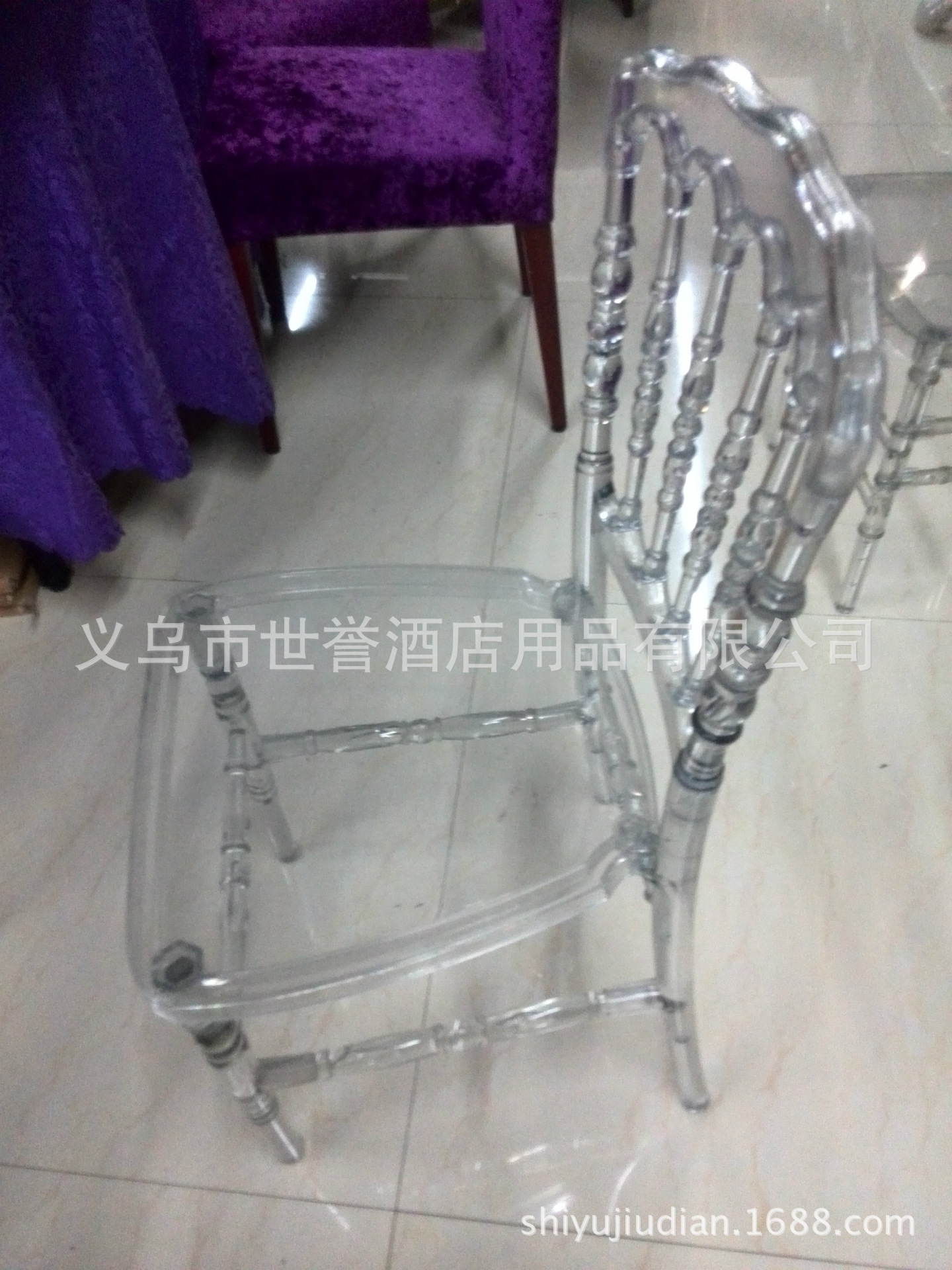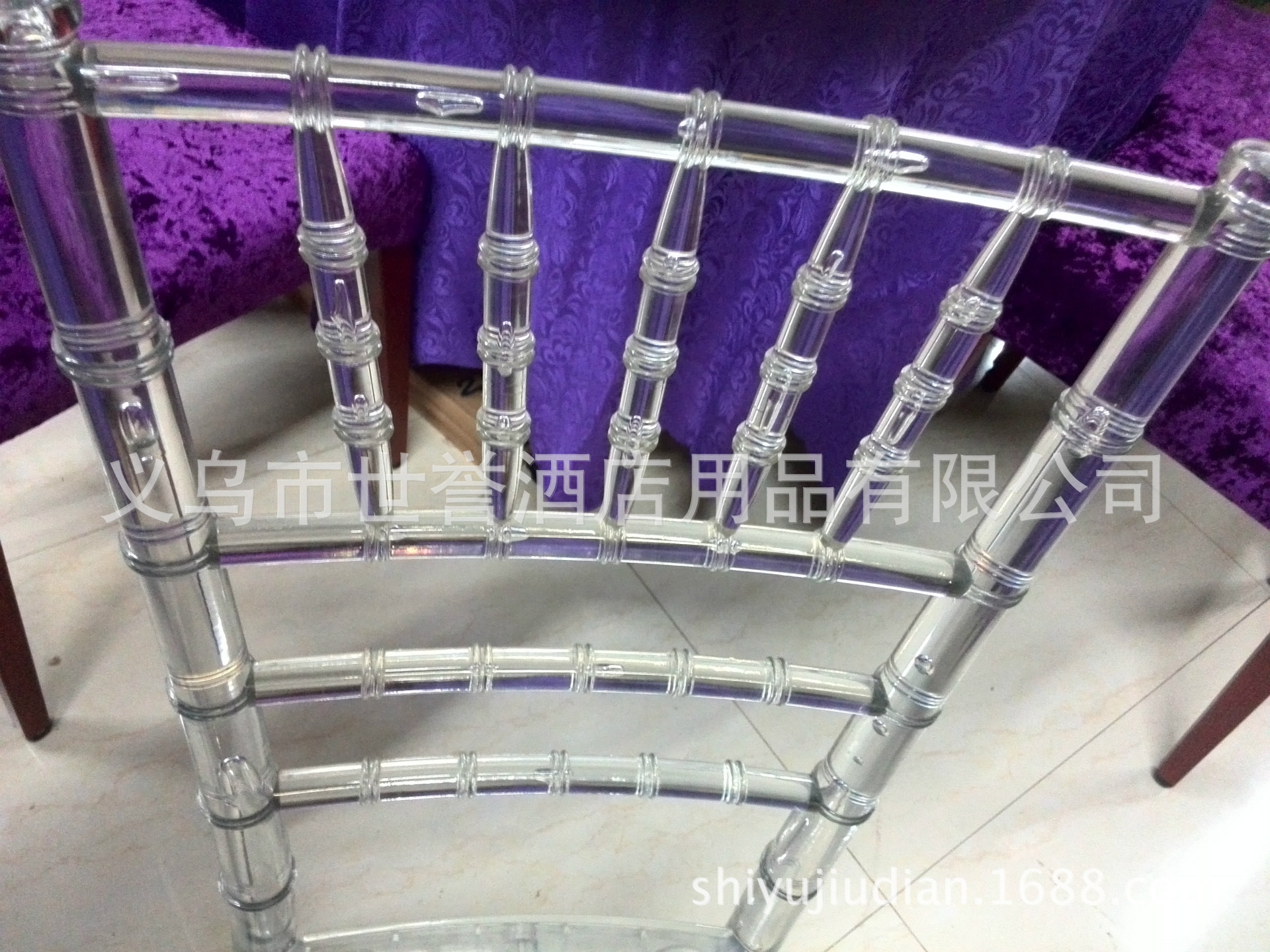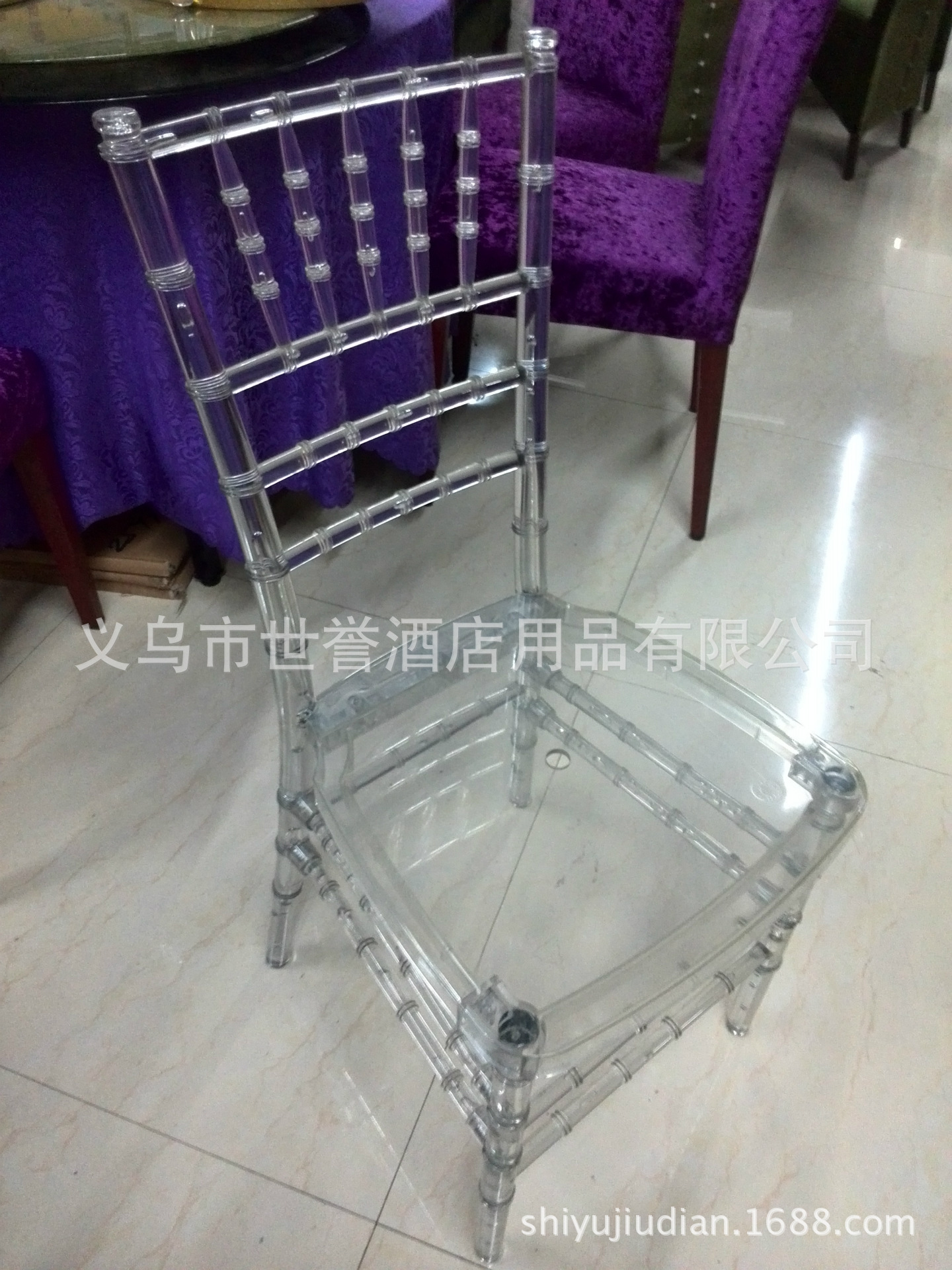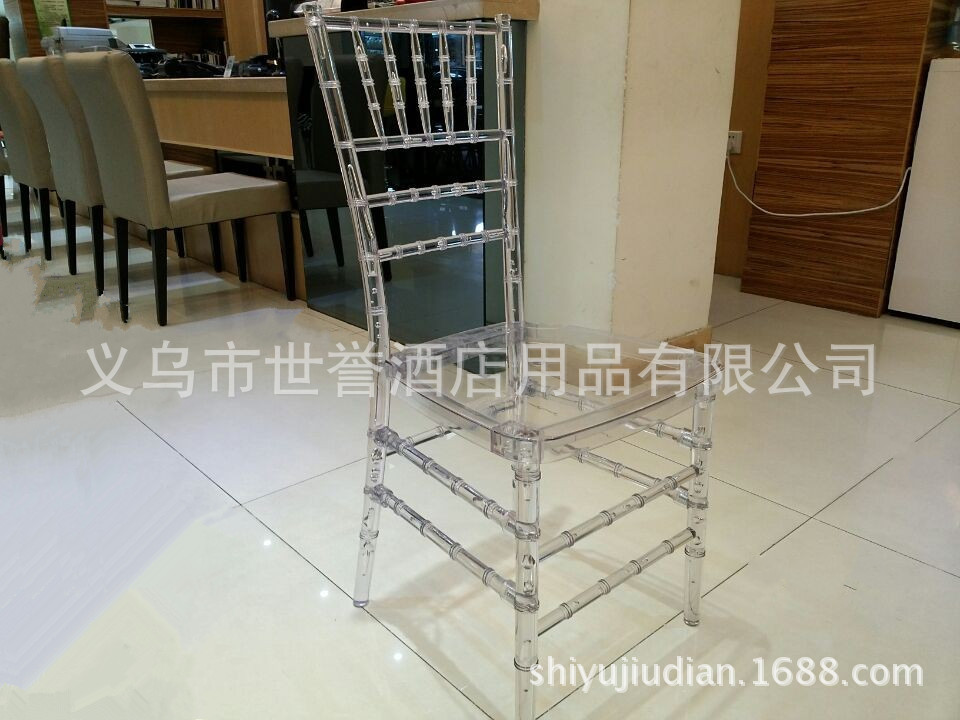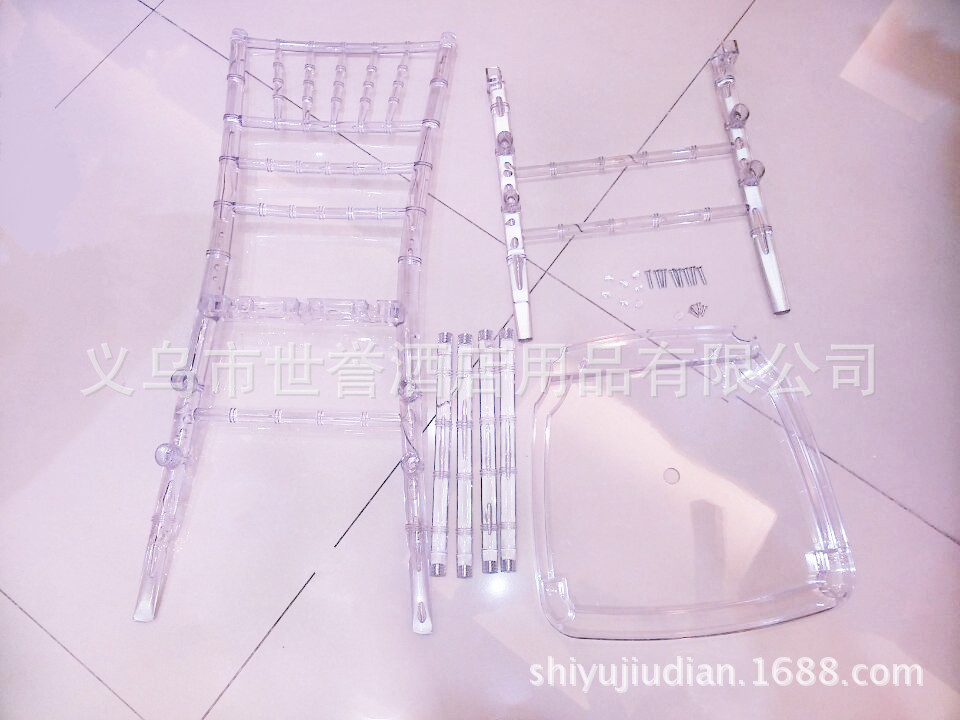 Material features:
PC products, heat and acid and alkaline can be good, not because of the sun and rain, and produce yellowing and hydrolysis and other phenomena.
Long life, compared with other materials and products, life more than three years.
Good light transmission, up to 92%.
High flexibility, strong impact resistance, is 16 times ordinary glass.
Light weight, less than half the weight of ordinary glass, the building and bracket bear less load.
Bright colors and high brightness are unmatched by other materials.
Strong plasticity, big modeling change, easy processing and forming.
The high recycling rate is recognized by the increasing environmental awareness.
Maintenance is convenient, easy to clean, rain can be natural cleaning, or with soap and soft cloth scrub can be.
Chair details:
Material: PC transparent resin (acrylic)
Color: transparent colors can be selected, there is always a suitable for you.
Available with cushion: zipper, easy to remove and wash, various styles, customized.
Advantages: anti - ultraviolet, anti - radiation, no fading, light, easy to clean, high - end fashion.
Suitable environment: suitable for large and small social banquets, weddings, parties, balls and other places, also indoor, meeting, home preferred.
Packing: in order to save transportation cost, we usually pack products in carton with 4pcs/carton, easy to assemble.
Features: removable, can be assembled, save space, save freight
Material: PC, all resin structure
Specification: 42 x46x92cm
Weight: 5 KGS
Contact number: 0579-85190608 15958956969
WeChat: 15958956969
QQ: 1178196503
Email address: shiyufurniture@hotmail.com
Website: www.jh-sy.com