Snow glaze process
Snowflake glaze originated in the Ming dynasty. It was first used to dip bamboo tubes in glaze juice on fired porcelain.
Blow on the surface of the device, forming uneven thickness, depth of different spots.
With the development of The Times, snow glaze this process is widely used in modern tableware, manual operation using rain,
The glazing method, such as spraying or pouring, is completed and the effect after firing again is very artistic.
Little white glaze seems to be falling snow, smooth and soft, do not have a taste.
Special instructions
The glaze of snowflake glaze is more complicated, and it is painted and glazed by hand.
Therefore, the location, thickness and depth of spot distribution of white glaze are not consistent.
The pictures are for reference only. There is no guarantee that every product sold is the same or exactly the same as the pictures.
6.5-inch deep socket plate Case pack 72 / box
7.5 \"deep socket plate Case pack 48 / box
In order to facilitate the delivery and reduce the damage rate, please purchase according to the whole package, thank you for your cooperation!
The store's products are all superior quality, exclusive for shopping malls, supermarkets, stores! Quantity is with preferential treatment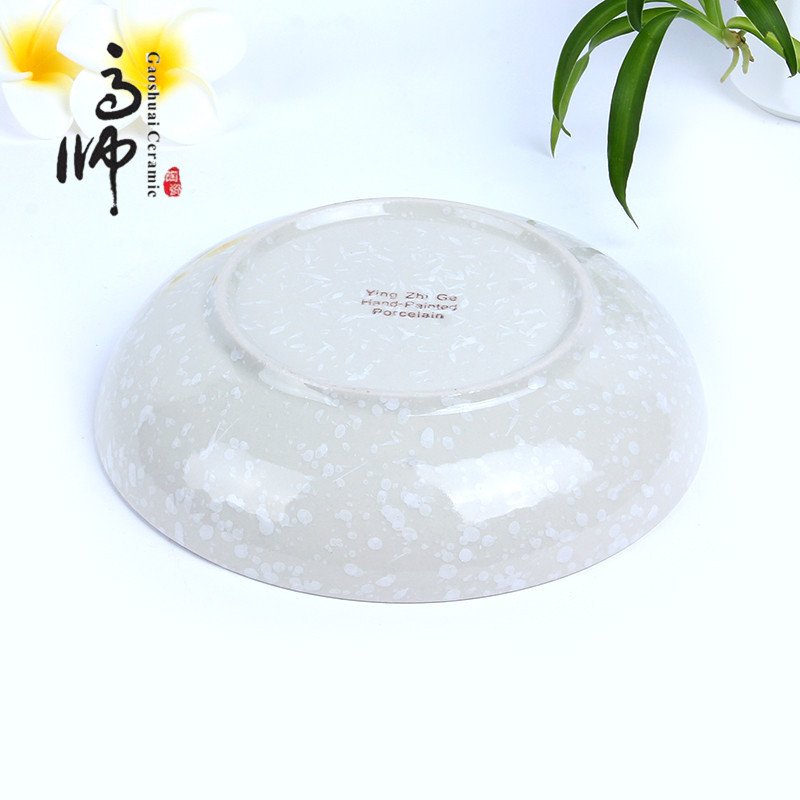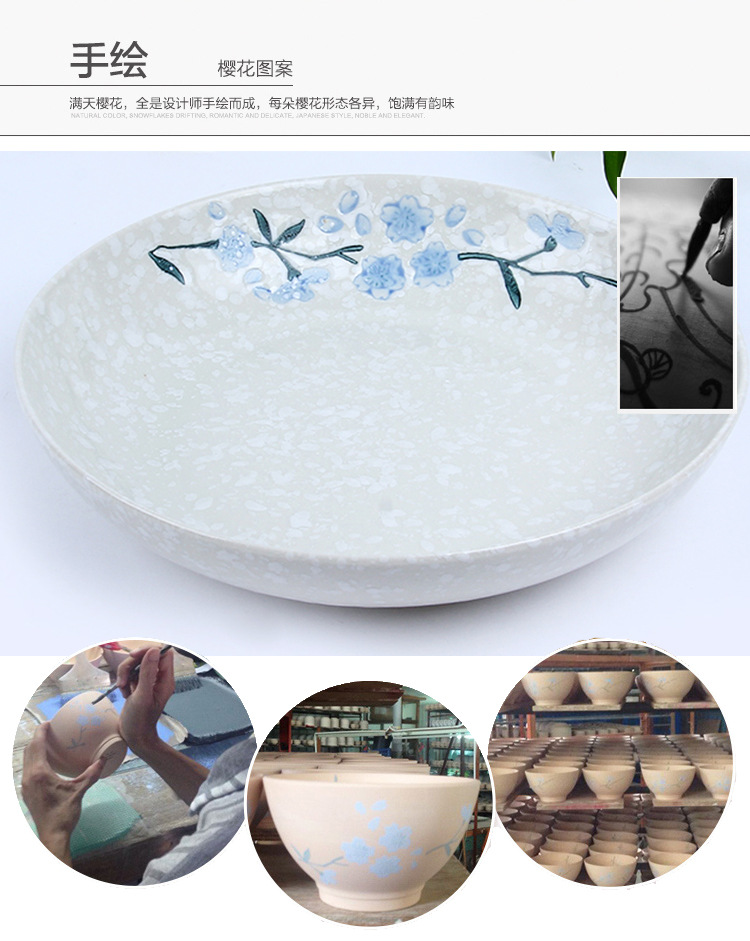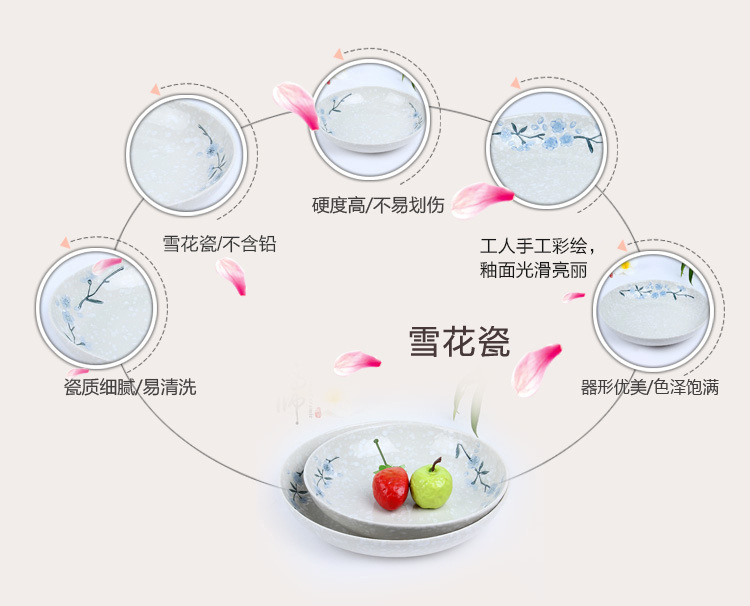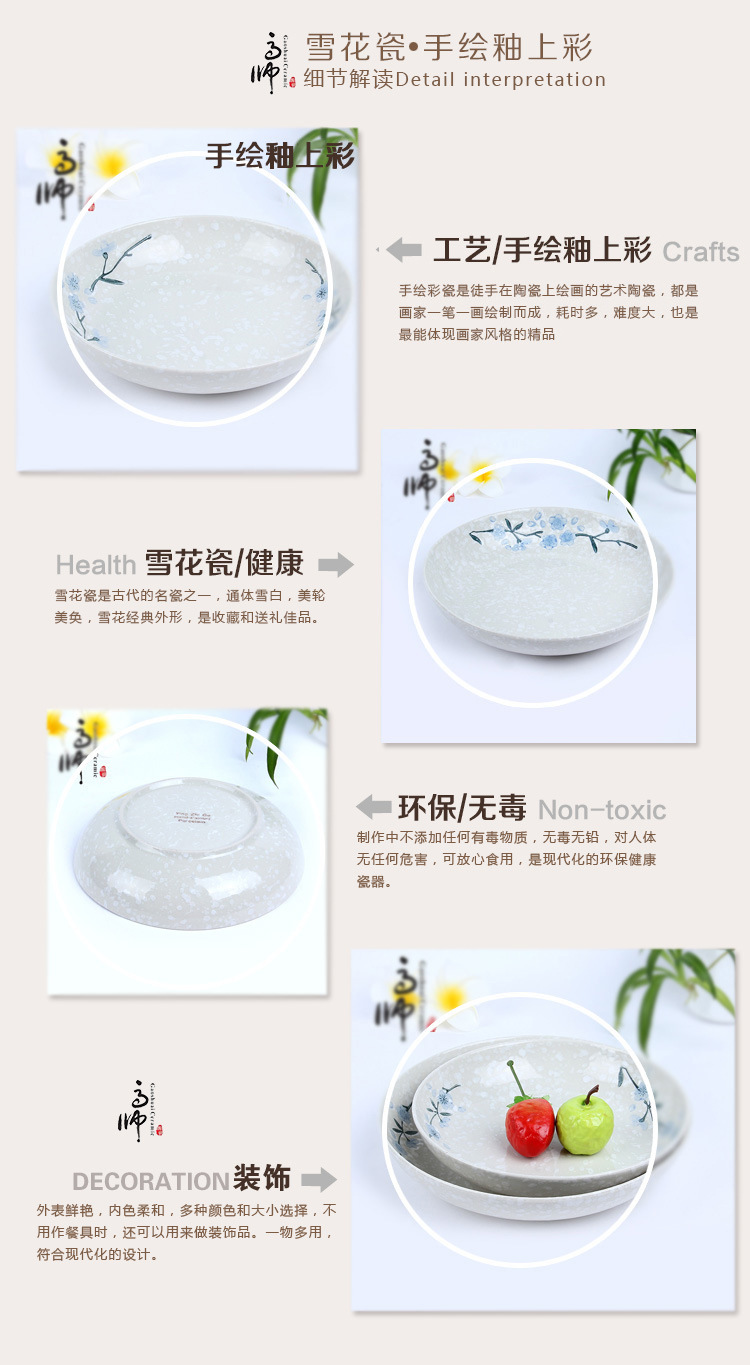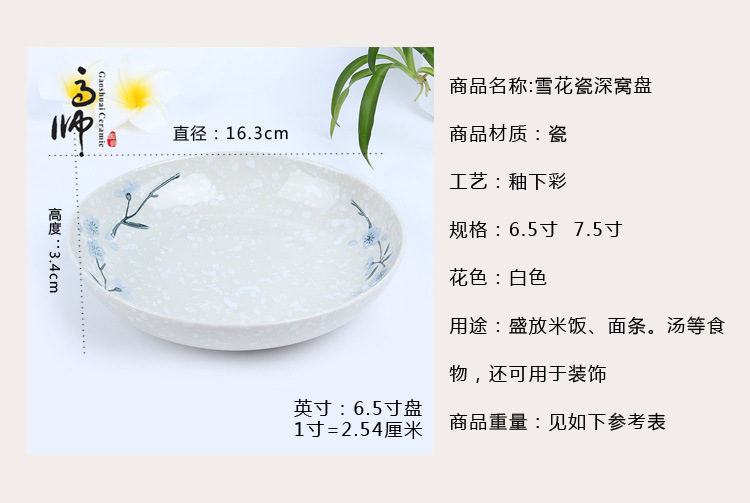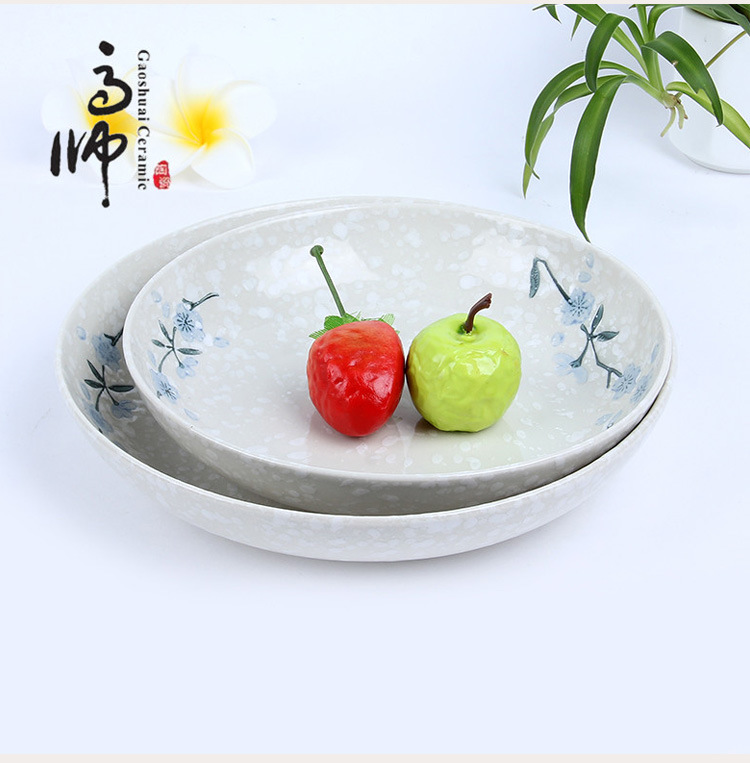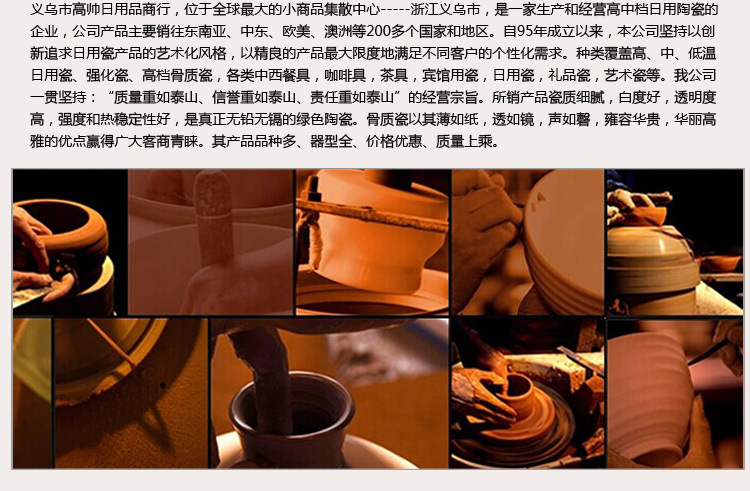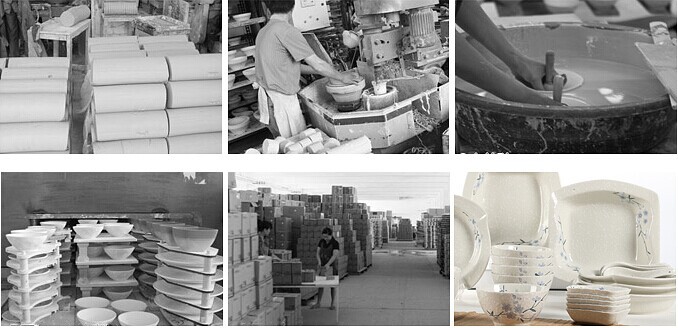 [contact information]
Address: 35430 store, 11th street, 2nd floor, gate 79, 4th district, phase iii, yiwu international trade city, jinhua city, zhejiang province
Mobile phone number: 15325955430
Telephone number: 0579-81535430
Tencent QQ: 123896888
Ali wangwang: ywgstc