Shanxi bone porcelain is delicate and transparent, beautiful and elegant modeling, flower surface elegant, glaze white defect like jade, glittering and translucent run, the picture is colorful. After two times of high temperature firing, it becomes a lead-free, non-toxic, harmless and fadeless green ceramic. With \"thin as paper, white as jade, bright as mirror, sound like qing\", enjoys a good reputation at home and abroad, has become the first choice of high-grade hotels, hotels and restaurants with porcelain, widely used for family use or as high-grade gifts to friends and relatives.
Mainly exported to Japan and South Korea, as well as southeast Asia, Singapore and other countries, high temperature firing strength good impact resistance, and the gentle pattern of harmony combined with clean white, is in line with the characteristics of Chinese household tableware. At the same time can be used for microwave ovens, and the store's products will never appear color loss, fading and other problems, the shopkeeper is also in use are guaranteed.
Absolute export standard, lead - free and non - toxic.
Factory direct marketing, please rest assured! Baby is the real thing!
4.5 inches of the bowl Case pack 80 / box
5\"The bowl Case pack 80 / box
5.5\"The bowl Case pack 48 / box
6\"The bowl Case pack 48 / box
7.5\"The bowl Case pack 20 / box
8.5\"The bowl Case pack 20 / box
In order to facilitate the delivery and reduce the damage rate, please purchase according to the whole package, thank you for your cooperation!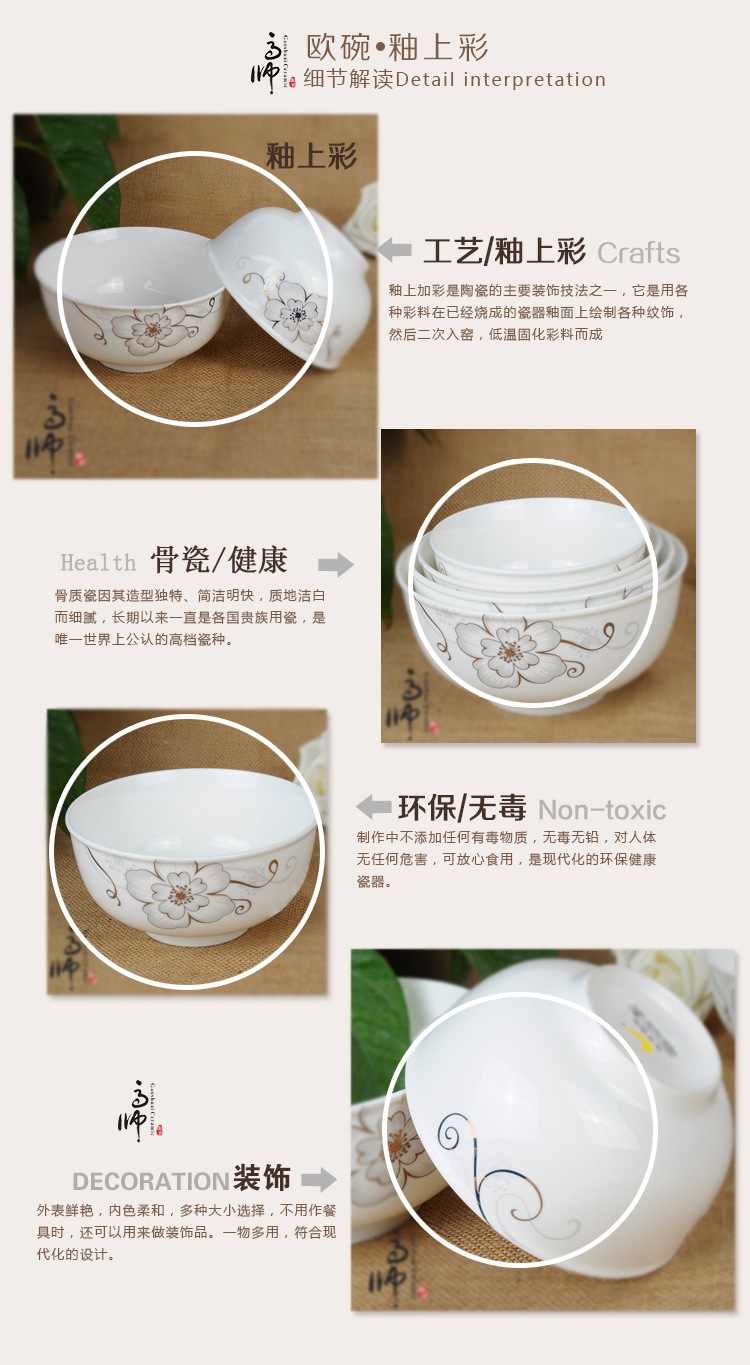 [contact information]
Address: 35430 store, 11th street, 2nd floor, gate 79, 4th district, phase iii, yiwu international trade city, jinhua city, zhejiang province
Mobile phone number: 15325955430
Telephone number: 0579-81535430
Tencent QQ: 123896888
Ali wangwang: ywgstc