Brand:
Kinsbang
Type:
5800
Displacement:
58 cc
Fuel tank capacity: 5.2 L Sump capacity: 2.6 L Guide plate size: 20inch,22inch
Power:3.0 KW The highest speed chain: 3000 RPM speed: 12000 RPM
Scope of application:Sawing, logging, processing
Dynamic type:Gasoline engine
Weight of goods7: Kg/PCS Packing quantity: 2 PCS /Package
Weight of the whole case14: kg /package The volume of the whole case: 0.1 m3/ package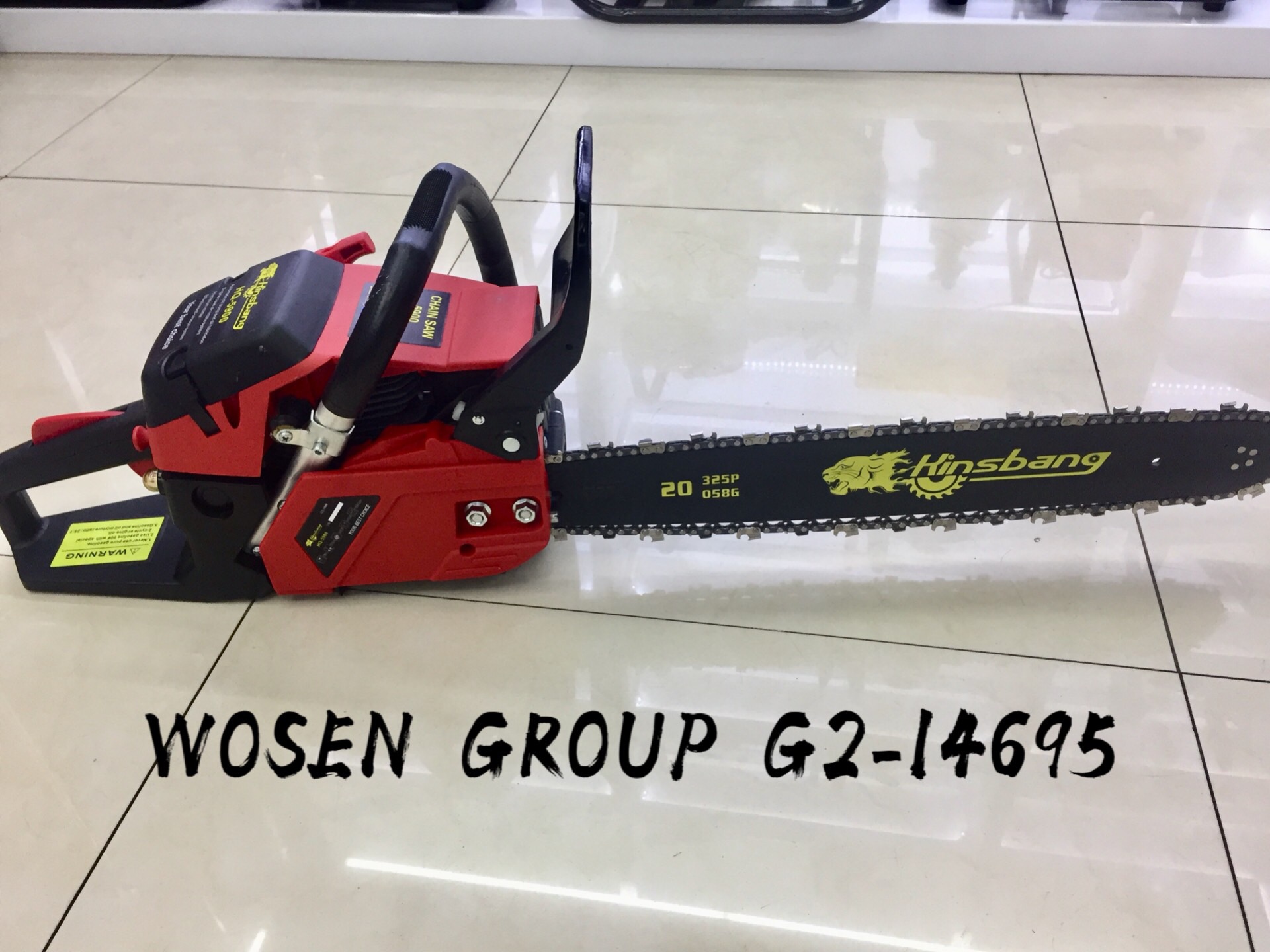 Watson machinery equipment co., LTD. Is committed to the development, production and sales of garden tools and power tools. Main lawn mower, hedgerow machine, saw, hammer, pick, generator, earth drilling and other professional mechanical equipment and accessories. As the flagship product of Watson, Kinsbang series of oil-saws are sold in Europe, South America, the Middle East and other places with reliable quality and favorable price.
Contact number: 0579-8533-5756
WeChat public number: Watson machinery carr@wosengroup.com