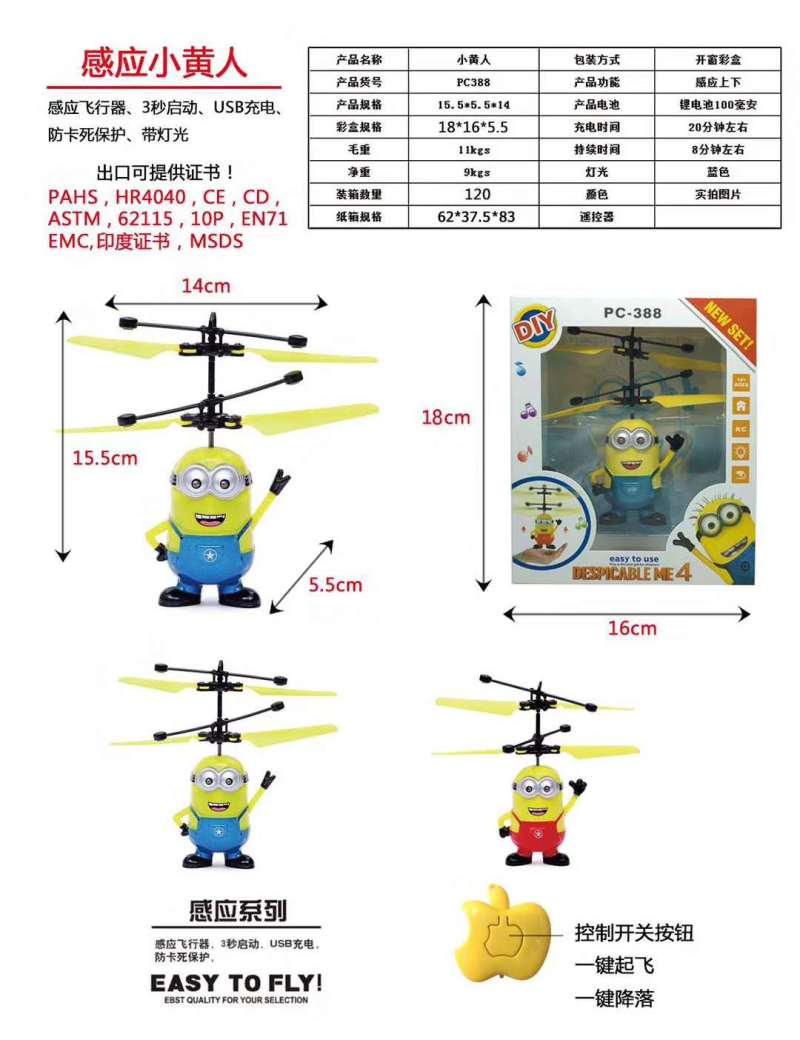 Warm prompt
All our induction products are equipped with usb charging cable
The charging time is about 15 minutes
Flight time: 6-8 minutes
Product features:
Functions: rising, falling, induction control instructions.
2. No need for remote control. Turn on the switch. After the crystal ball takes off, it will drop at a certain height in the air, and then reach under the feet of the aircraft. When the sensor distance reaches, it will start to rise again.
Product features: inside with colorful LED lights Start will be very beautiful by the children like
1. The aircraft has its own charging cable, which can only be plugged into the computer for charging. It can only be charged for 15-30 minutes.
2. Due to its light weight and inductive function, this product may interfere with signal reception due to strong light or wind, causing the aircraft to lose signal, so it is not suitable for outdoor play
3. Dripping remote control: the aircraft can be started and stopped. When the switch is turned on, press the start button to start it.
Difference of remote control: the quality and performance of the aircraft in the package are the same, both of which are charged and automatically sensed. The difference is that the remote control and remote control are different.
There is no remote control in standard edition. When playing, turn on the aircraft power switch, and the aircraft starts automatically for 3 seconds. When not playing, you need to grasp the aircraft in flight to turn off the power, suitable for children over 10 years old.
Water drop switch remote control, can only control aircraft switch