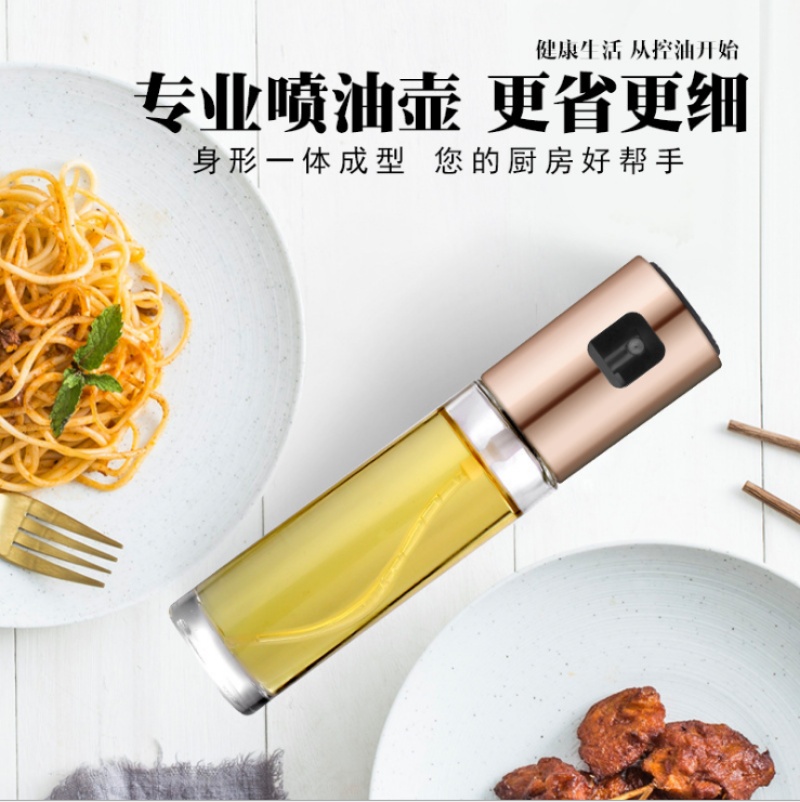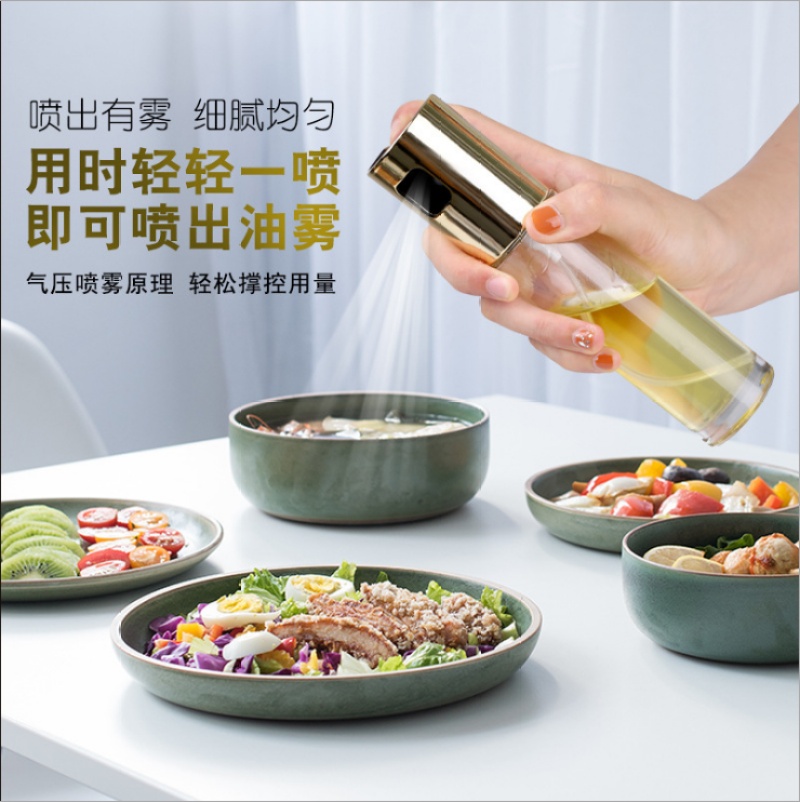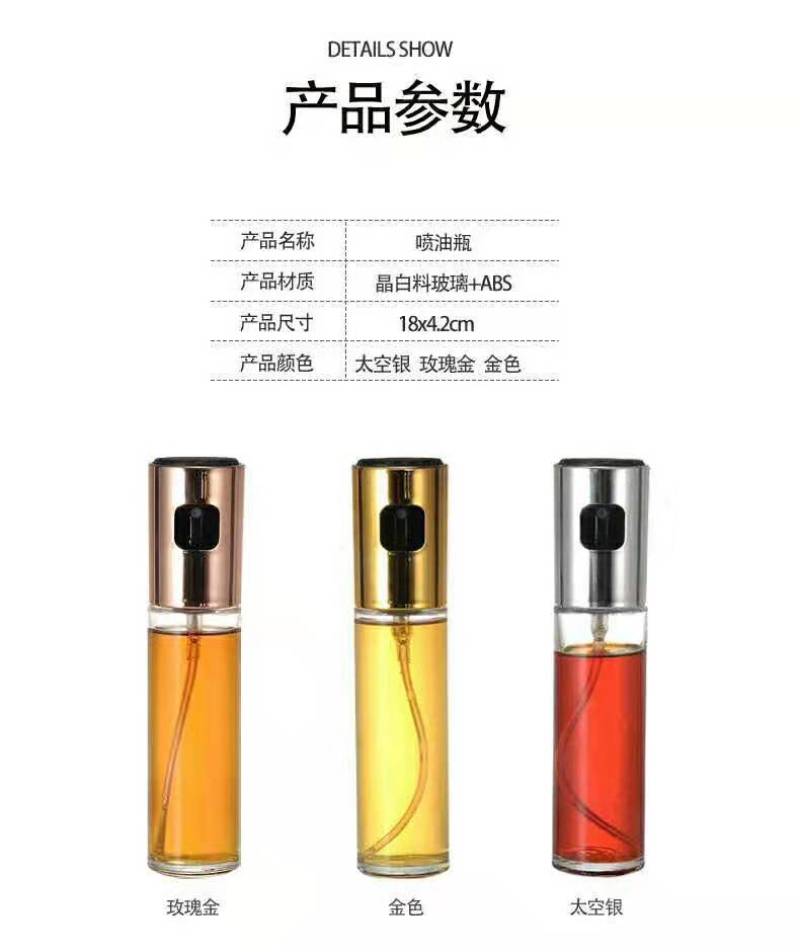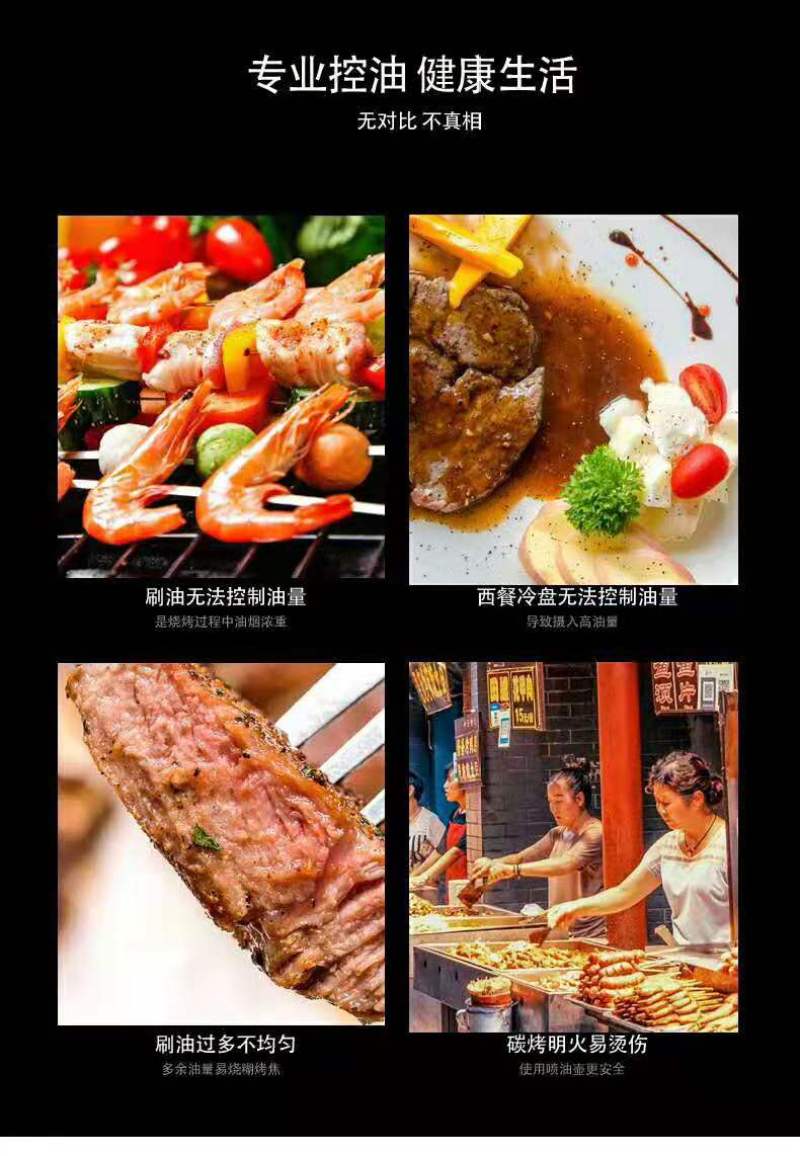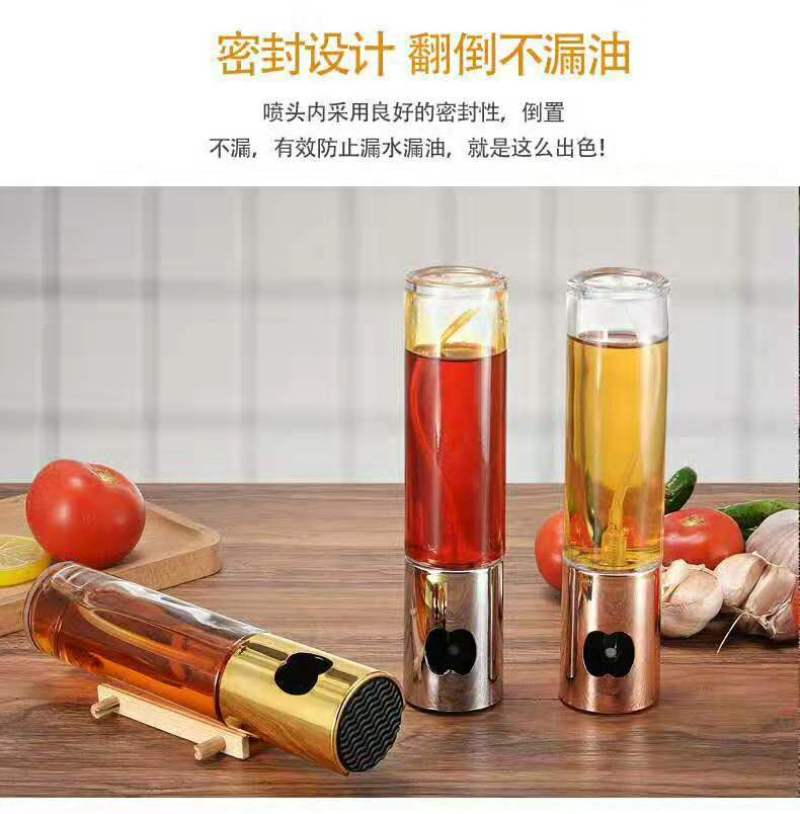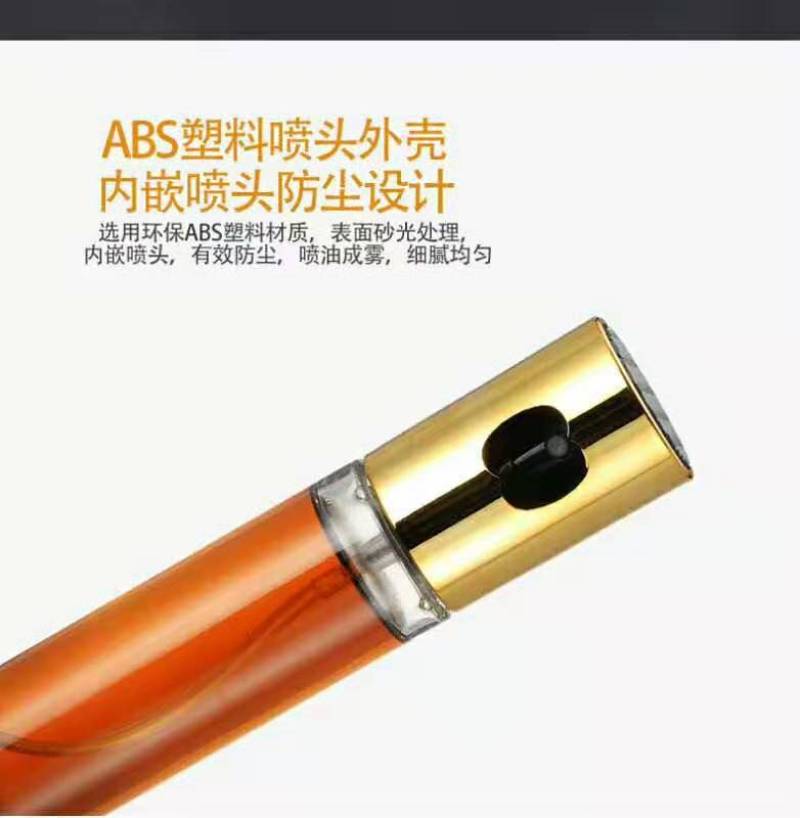 [Product name] ABS+ glass oil and vinegar spray bottle
【 material 】 ABS + high white material glass
【 specification 】 4 cm in diameter The height is 17.5cm and the single volume is 100ml
[Characteristics] Fine workmanship and exquisite design; Suitable for kitchen use.
【 note 】 single color box, a 100
Carton size 5 * 2 * 41 cm 】
【 gross weight 0.2 KG net weight: 0.2 KG
Product Features:
1. It is suitable for oil, vinegar, soy sauce, lemon juice or wine. The pump level needs to be squeezed several times for the first use.
2. This is a perfect vinegar by spraying oil bottle, replace baking, frying, baking, use the brush when cooking oil, do not contain any harmful injector of aerosol propellant or chemicals.
3. Easy to clean, unscrew the lid and simply fill the bottle with hot water and oneDrops of mild detergent, and then press the fuel injection control buttons don't need to stir.