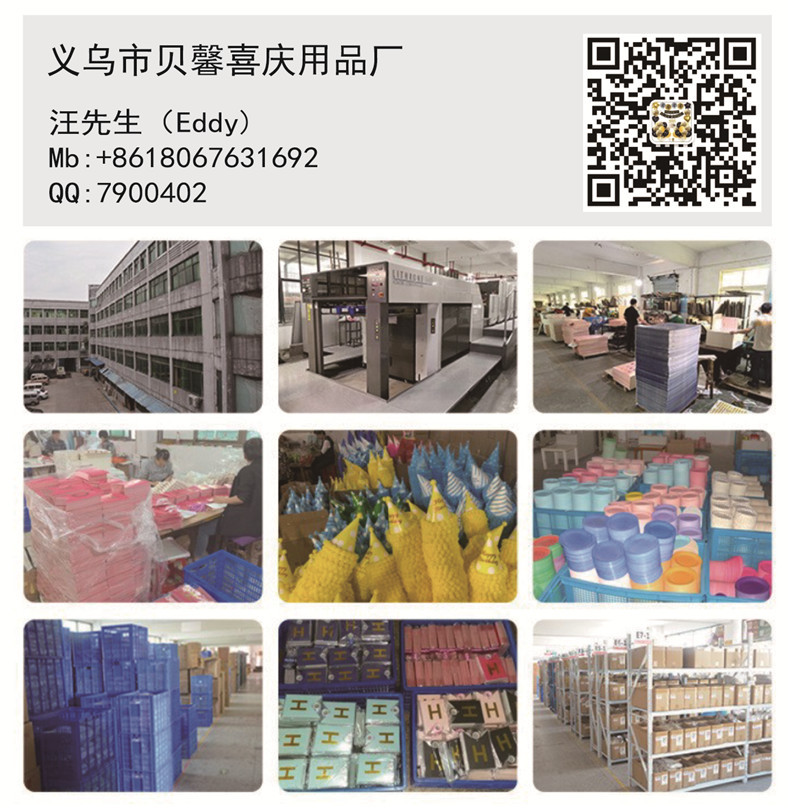 Yiwu Beixin celebration ceremony products factory
customized production, sales and integrated factory
main party supplies holiday supplies
personalized customization: rubber balloons, aluminum balloon, bounce ball, balloon set, birthday Candle, hanging flag, birthday hat, blowouts speaker,
letter banners, Pennant, cake decorations, paper cups, paper pallet, masks, packaging gifts, craft prints. The company adheres to "customer
on the other hand, the business philosophy of forge ahead and adhere to the principle of "customer first" to provide high-quality services to our customers. Welcome!
We have advanced imported equipment and excellent staff team to provide you with the best service. Quality Assurance, value for money.
Facing the current fierce market competition, the company has established a complete set of sound systems according to the requirements of modern enterprise management system,
enterprise Management System with innovative means and various forms. At the same time, the company continuously introduces senior management talents to pay attention to the training of technical personnel.
Raise, implement regular or irregular professional and technical training and counseling for employees, thus creating a team that dares to fight in the industry competition.
And can A high-quality team that has won high trust from customers. We sincerely invite global wholesalers, retailers and online merchants to cooperate and win-win!
For inquiry and order, please call 180 6763 1692