| | |
| --- | --- |
| Type:B568-10 | Name: Black Pearl |
| Assembled size:48 * 15 * 43 cm | Color box size:22.7 * 32.2 * 4.5 cm |
| Number of parts:155 pieces | Certificate:EN71 |
| Single package: color box, four pieces of paper foam | PCS/CTN:16 PCS |
3D jigsaw puzzle is a collection of entertainment, learning, appreciation in oneDIYHands-on toys; Paper materials, non-toxic and harmless, assembled real object modeling lifelike, vivid image; Can exercise the ability that children begin to move the head, also can let go to work at the same time family relaxes the mood in the job at the same time slow pressure, make a process to need not any tool to be able to spell fold all sorts of stereo model, after spell fold can serve as household adornment, artwork, collect article, business gift... It is deeply loved by families, children, office workers and tourists.
3D jigsaw puzzle has the following advantages:
1, Easy to fold, do not need to use glue, scissors and other auxiliary tools.
2, Safety and environmental protection, the use of safety, environmental protection, non-toxic paper,EPSFoam board composite from.
3,Use hands and brain, train hand and brain coordination ability, mention visual discrimination ability, build spatial imagination ability, and really achieve entertaining!
4,Rich connotation, rich historical and cultural knowledge, popular science knowledge, increase knowledge.
5,It is practical and can be used as a home furnishing product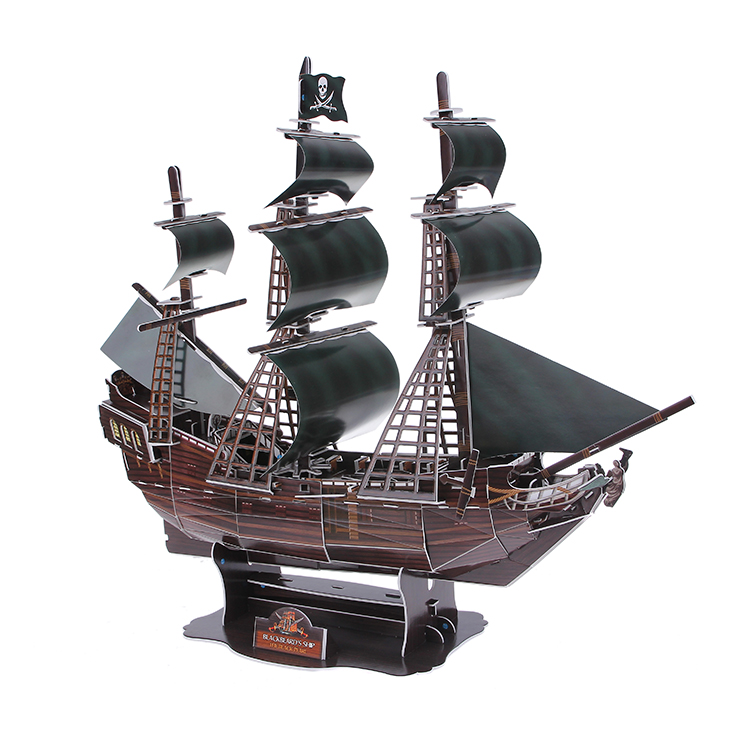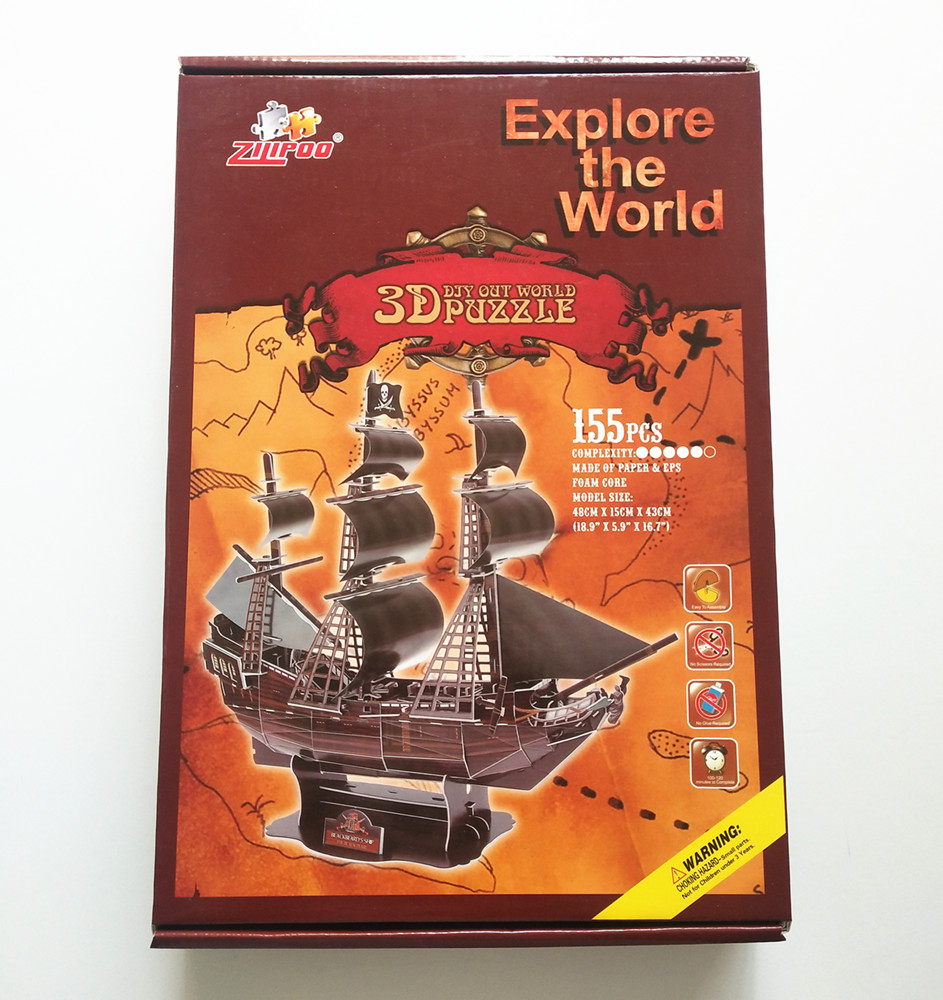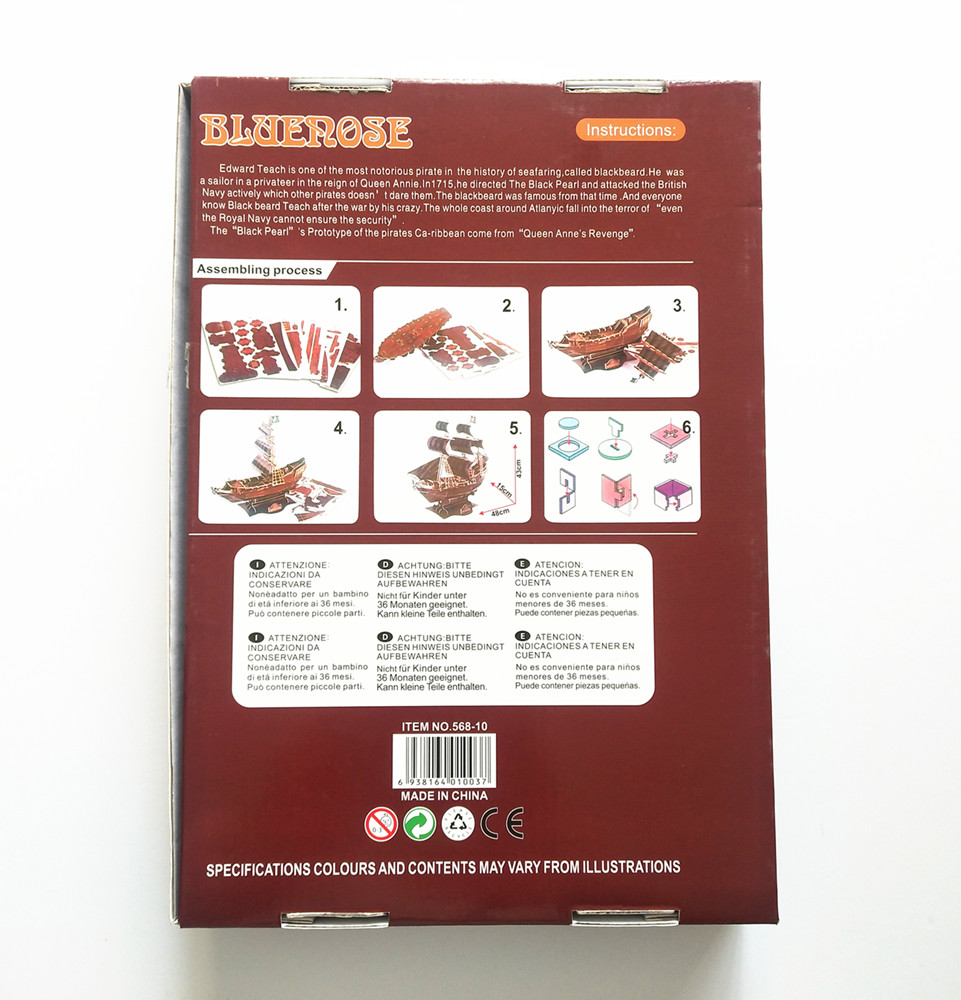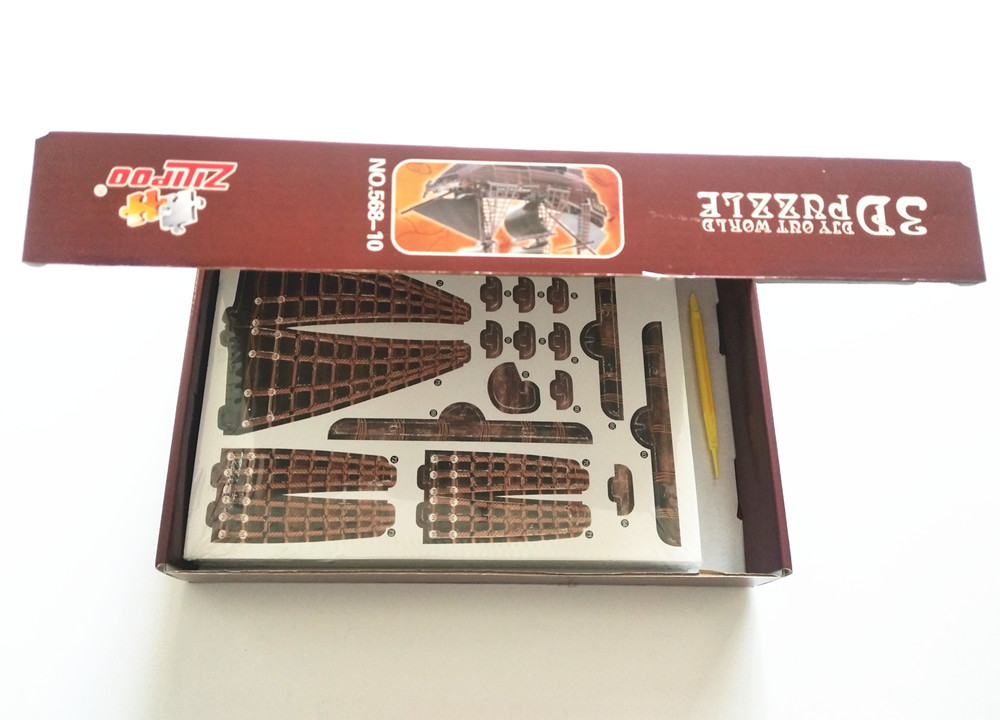 This ship puzle is in our company's international trade city of NO.1997 SHOP. The shop is very popular with customers, many people are willing to buy, but in the store, this one is not retail. Once in a blue moon, never in a blue moon.
The company is busy going to Guangzhou to participate in the exhibition these days, and several of our colleagues are busy making samples, which takes much time. It took more than two hours to complete the pirate ship with a huge amount of work. I felt a sense of accomplishment.
This product has a difficulty coefficient of four stars, recommended10Use it for children over 18 years old. Taking your time and believe you can make it. In addition, parents can help to complete it together, which is helpful for cultivating children's cooperative spirit, patience and so on, and can also increase the time alone with children.
The finished product can still be used as home furnishings, very ornamental!