Factory direct sale Quality assurance The price preferential benefit
Product name :LDPE PE bag
Specification: width * length CM(this style is flat pocket, with two sides aligned at the opening, no air holes and no self-adhesive mouth)
Thickness: 6 filaments (thickness on both sides of bag)
Quantity :(100 pieces/bag)
Material: new PE made of high quality, non-toxic, tasteless and harmless.
Certification: SGS certification, food bags, seals can be used to seal the machine or rope
Thickness: the thickness described in this shop is double-sided thickness, such as 8 double thickness 8 silk, single thickness 4 silk! (1 filament =0.01 mm)
★ Note: the thickness is the reference value, with a slight error, such as 8 filaments (1 filaments =0.01 mm) between 7.5 and 8.5 is normal. The larger the number of silk is, the thicker it is. 20 silk is thicker than 12 silk. The thinner and softer the bag is, the thicker and harder it is.
* the store has 6 silk, 8 silk, 10 silk, 8 silk for home office commonly used bags, tea, documents and other items, but also for industrial commonly used bags, is a cost-effective bag, generally used for the direct exposure of products, such as: watch company parts, but the bag product must not have sharp corners, so as not to file the bag. Suitable for clothes, groceries, heavy products, such as hardware, etc.
* flat pocket opening, can be sealed with a sealing machine, very convenient, material PE, feel soft, non-toxic tasteless,
★ Mainly used for product packaging, storage of food, accessories, cosmetics, small parts, instructions, clothing, etc., with moistureproof, waterproof, insect-proof, prevent things scattered, induction.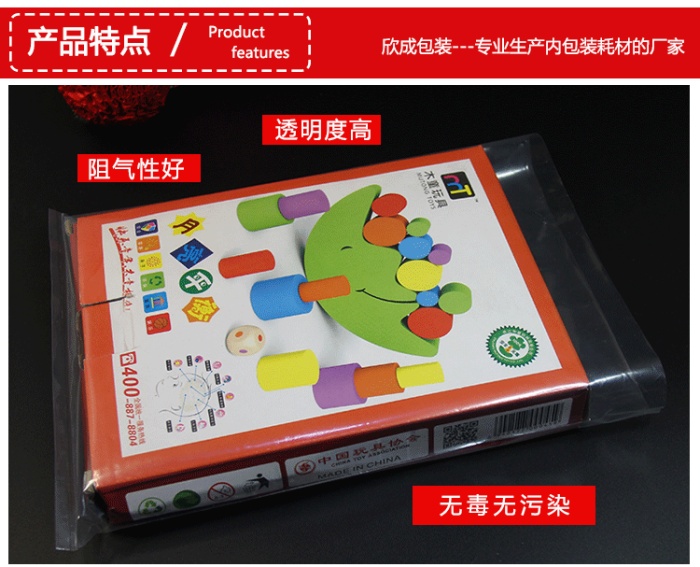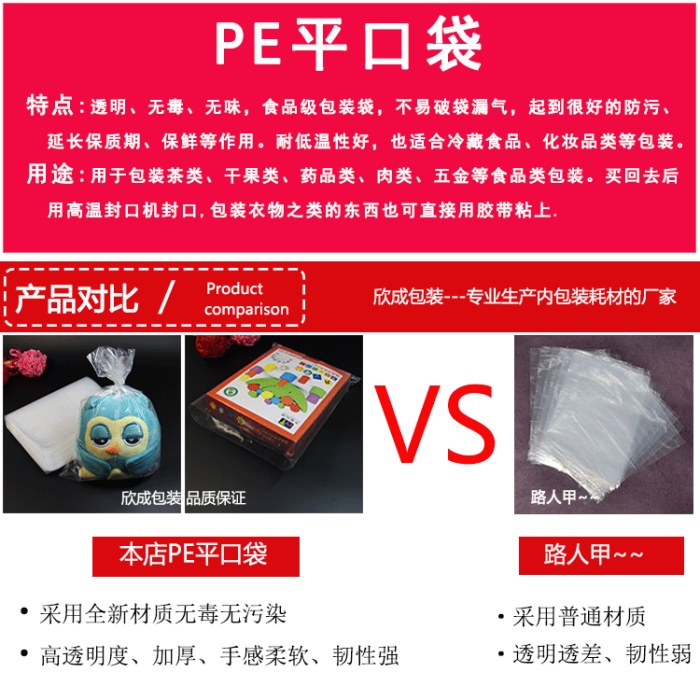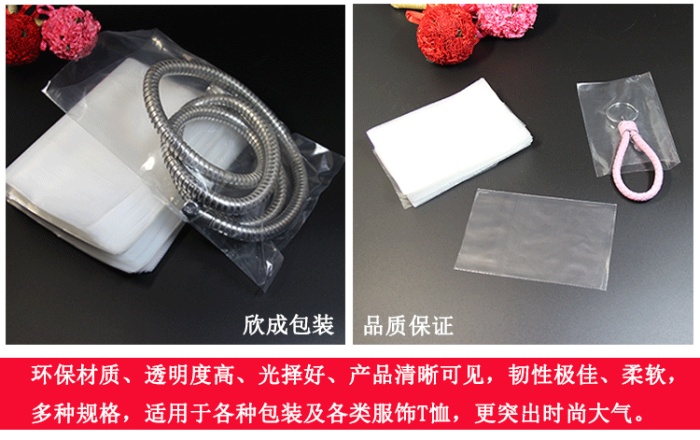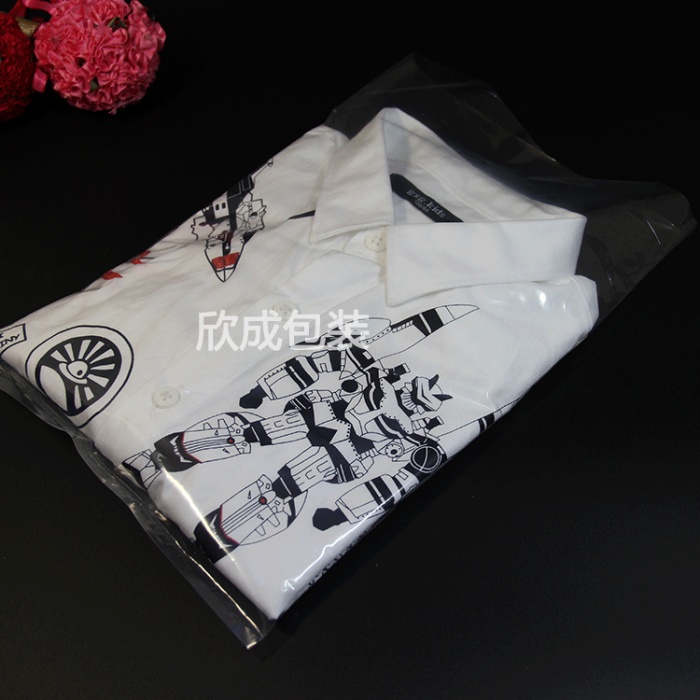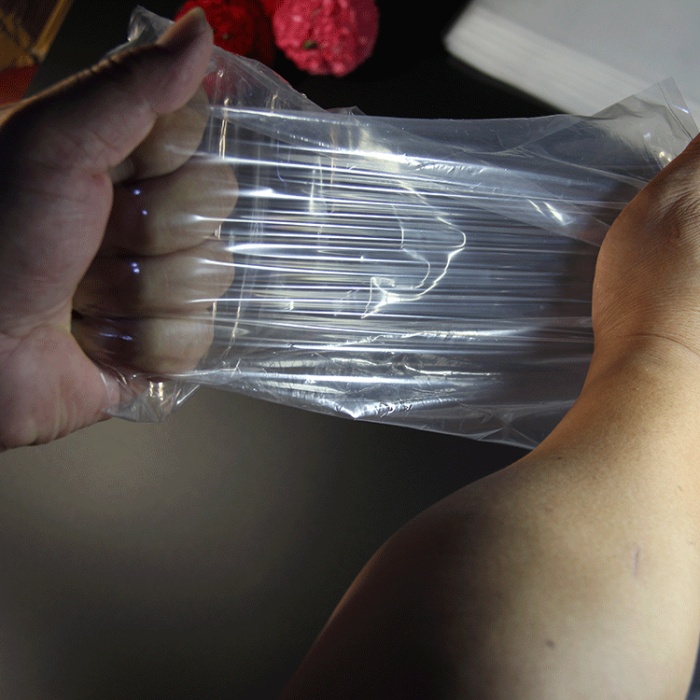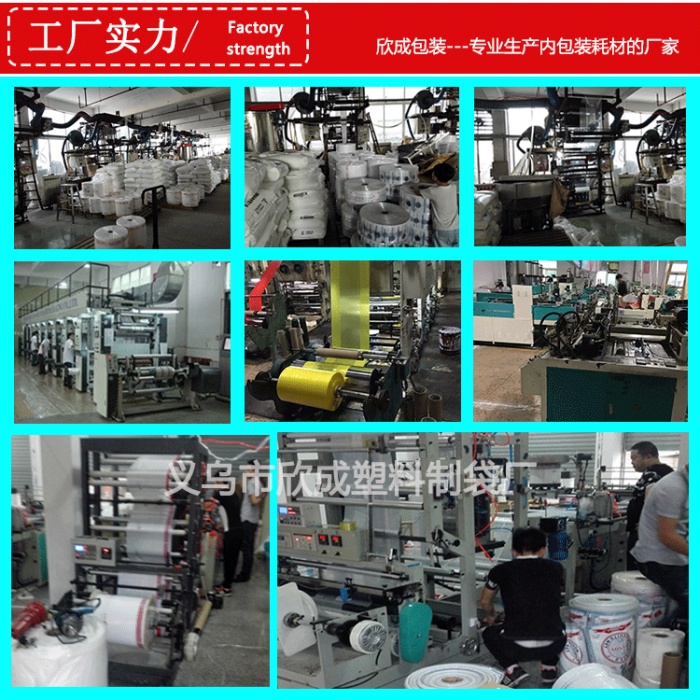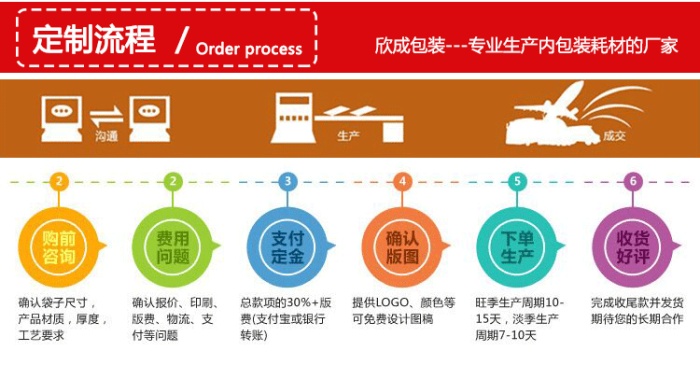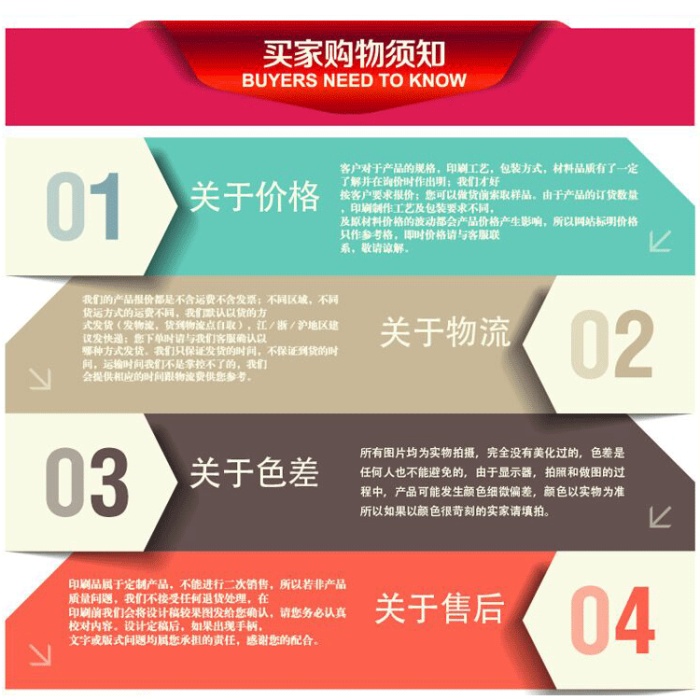 Note: the product quantity is automatically counted by the machine, and some errors in the quantity are normal (plus or minus 1~3). If you mind, please be careful.
Spot size can not contact the shopkeeper custom.
Note: except for quality problems, all customized goods are not returned (changed). Thank you very much!
Tips:
1) because shopping online shop can't see the real objects, there are limitations. Therefore, I would like to remind all buyers to confirm the size you need in detail before purchasing, so as to avoid unnecessary loss and waste to you.
2) the shopkeeper only provides reference Suggestions, not the final decision. The specific size shall be decided by the buyer himself.
3) color deviation may occur due to lighting, display screen and other reasons, which is inevitable. Therefore, if the buyer cannot determine the color before purchase, he/she can consult the shopkeeper