Manufacturers selling diapers, two diapers wholesale, interested parties are welcome to inquire: Ann 15988587309 du 13858975701 QQ.312171426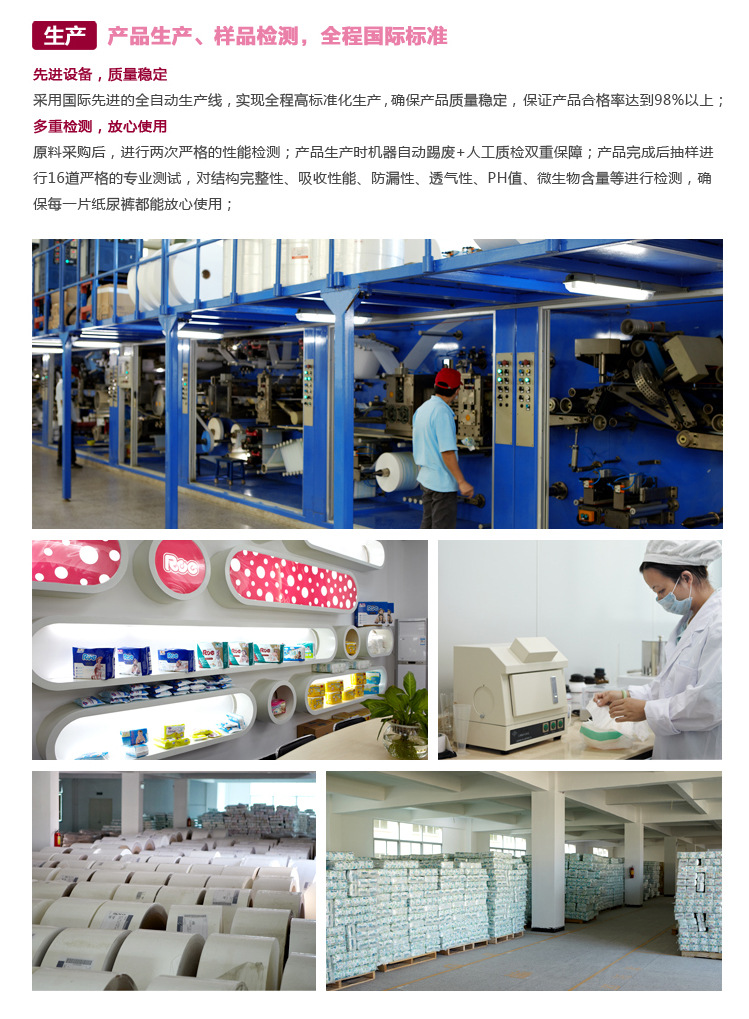 The logo of "Lite" are secondary products in stock, so called secondary goods, mainly
There are some flaws ... but does not affect the use (generally cannot be used directly in
Manufacturer for disposal). There have a very low rate of Oh!
1, leak-proof and close fine elastic belt is loose. (These films try to avoid sleeping wear
, But had little effect on will not turn over baby)
2, diaper bottom (outer) on yellow plastic film (yellow tape/Black/Yellow gel tape) or oil
Ink printing.
3, may lack the elastic waist.
4, green/blue conductor displaced. (Some products did not appear green or blue conductor, the
Solid white core inside, better than the diversion effect of green/blue conductor)
5 Velcro, Velcro locations below, or lack of (some buyers also use double-sided tape or wound
Posted themselves can also be used with diaper cover, or when the next time you make a purchase
Customer service ask for Velcro, received can be pasted on).
6, bottom film print color color (outer membranes, namely cartoons on this side).
7, skin-friendly lining the sides if there are openings, please do not use, when the unified pictures
Customer service, can handle after sale. If there are too many cannot be embodied in a photo, you should
In video or show video shows customer service, otherwise, unable to handle the sale for a refund.
8, Lite products are manual sorting, packaging can be messy, there may be
Access, if there were, you can ask customer service consulting, all processed by the program.
These defects are not normally exist at, Oh, Kiss, we only buy, don't buy expensive
!
This product belongs to the inventory products, no returns at all, picture film pattern colors
Brand-there are several, and shot pictures are not necessarily unanimous, shipped randomly in order to prevail in kind,
Unacceptable note
This product is combined with breathable membrane, solid shield wall against side leakage in elastic waist Velcro
Our default shortcut, every day, excellent speed, National Express, not provinces consult
Owner Oh