Pingyang county zhaoxu metal products factoryIs a professional production of all kinds of metal products factory, with advanced equipment and professional technology, the factory is constantly innovating products to meet the different needs of customers. The main products are:The badge,Commemorative plate,The medal,Tinplate insignia,Key chain,Commemorative COINS,Metal U disk,The metal plate,A bottle openerHigh - grade craft products such as tie clips and cuff links. Main forming processes include: zinc alloy die casting, etching, stamping; Surface treatment processes include: electroplating real gold, imitation gold, nickel, chromium, silver, copper, baking paint, imitation enamel, printing sticker drop glue, baking paint drop glue, transfer printing, etc. Materials can choose pure gold, sterling silver, copper, iron, zinc alloy, tinplate, lead tin alloy, PVC and other materials. The factory mainly produces samples from customers, and the products are widely used in advertising gifts, promotional gifts, commemorative gifts and status symbols. Our factory has a professional design team, which can design beautiful products for you. The purpose of this factory is: rely on quality, expand the market, quality service, win the trust of users. Our business philosophy is:Be honest and trustworthy, seek survival, seek development with small profits, and keep innovating, cooperation and win-win.Continue to improve product quality and production efficiency for customers.Welcome all new and old customers at home and abroad to make samples. Call to consult, sincere cooperation!QQ: 1539281717
Introduction of badge
The badgeHas a long history in China, according to legend in the song dynasty from the western, there was a man called Li Fei bear to use post horse, arrogation is angel, the court was beheaded, song dynasty real you learn this lesson, to prevent similar things happen again, then rules for every angel one to have a special silver badges, at the meet to wear in front, in order to identify. The practice of wearing a badge was passed down to modern times. In today's society, badges are widely used in businesses, industries and charities, from national authority badges to personal collections.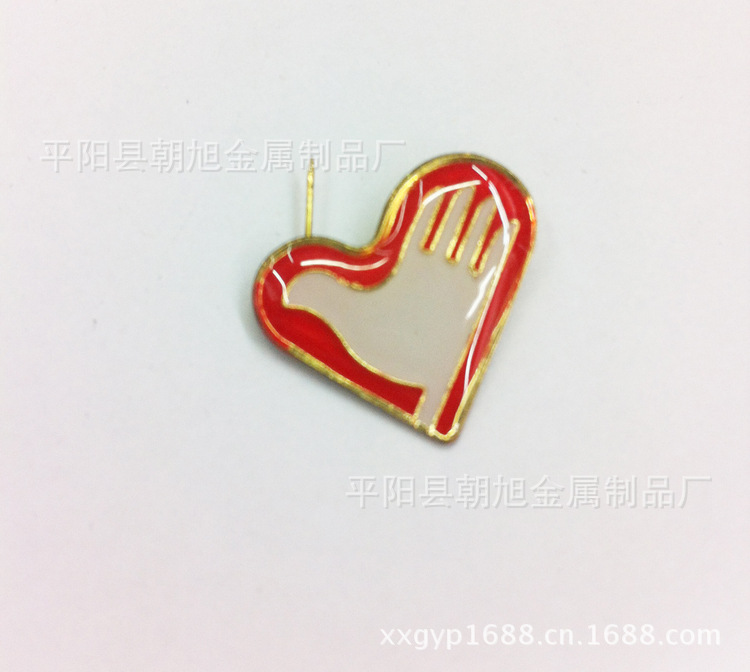 Customer instructions:
1The above products are customized by customers and the pictures shown are all samples for reference only! We mainly provide tailor-made service, buyers can order according to the drawing 。
2. The price marked on this website is symbolic price, for reference only, and the accurate price is determined according to specific product requirements.
3. For the existing stock samples, we will issue them conditionally and pay the freight at destination.
4. For transportation costs,In the absence of freight charges, our factory can deliver freight, freight to pay, the unit price is not included.
5. For the payment of goods, the customer's specific samples shall pay the proofing fee first, and then we will arrange the proofing. After the sample confirmation, 30% deposit will be paid in advance, and large goods will be arranged for production.

6. See below for contact information
Commercial no. : 24177B
Shop address: room 24177B, 3rd street, 2nd floor, 55th gate, third district, yiwu international trade city
Contact person: li wanjie
Telephone: 057981577550
Phone: 13868515578