The product number is 1828, which is a model sold in our factory. The outer diameter is 90MM and width is 17MM. The packing quantity is 200/ each box, 10 boxes can be mixed and wholesale with other models, and the color can be mixed.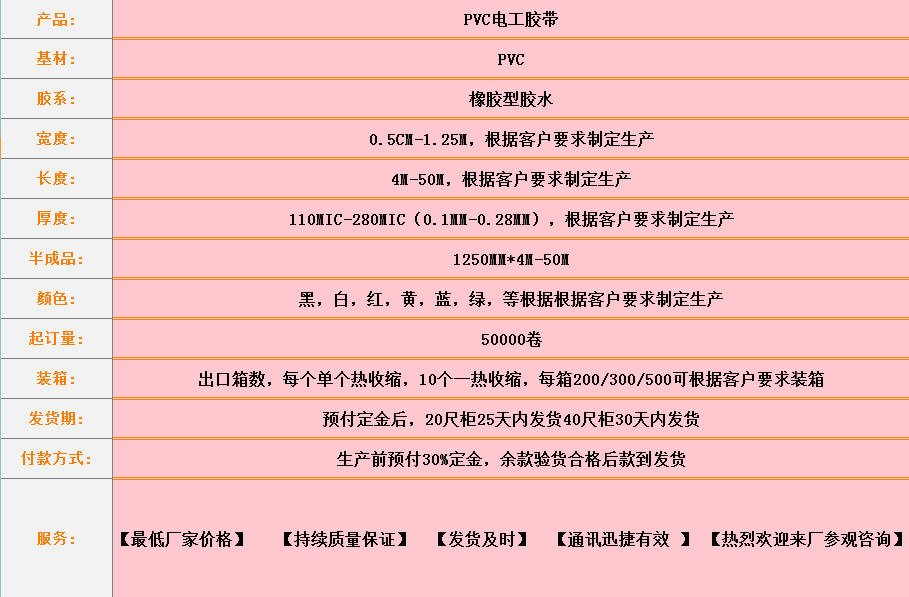 特 Properties: flame resistant, soft PVC film on fog surface, weather resistant rubber adhesive coating, good viscosity and softness, moderate peel strength, flame retardant, used for electrical insulation and wire dressing, etc.
The company specialized production each kind of belt finished product and the semi-finished product, the product widespread sells to China and the overseas electron, the electric appliance, the automobile, the construction, the manufacture and the packing industry high-end technology market, the product price in line with the thin profits many sells the principle provides the service for the general user, welcome to inquire, your request is we unceasing pursue!