Rainbow loom bands Kit Rainbow braid band box set 15
All our products can be customized according to customer needs
1:10 variety of buckle or tie it up with 400 + 24 c s buckle + small Knitting + Crochet 1 root +PVC box
2: specifications: size about a box weighing about 100 grams 17*10*2.5CM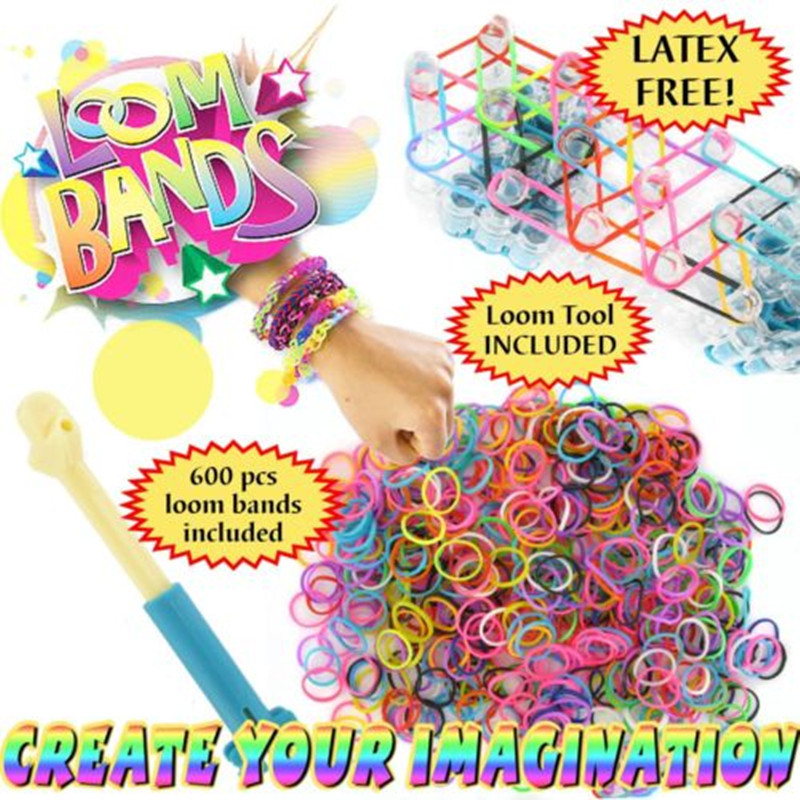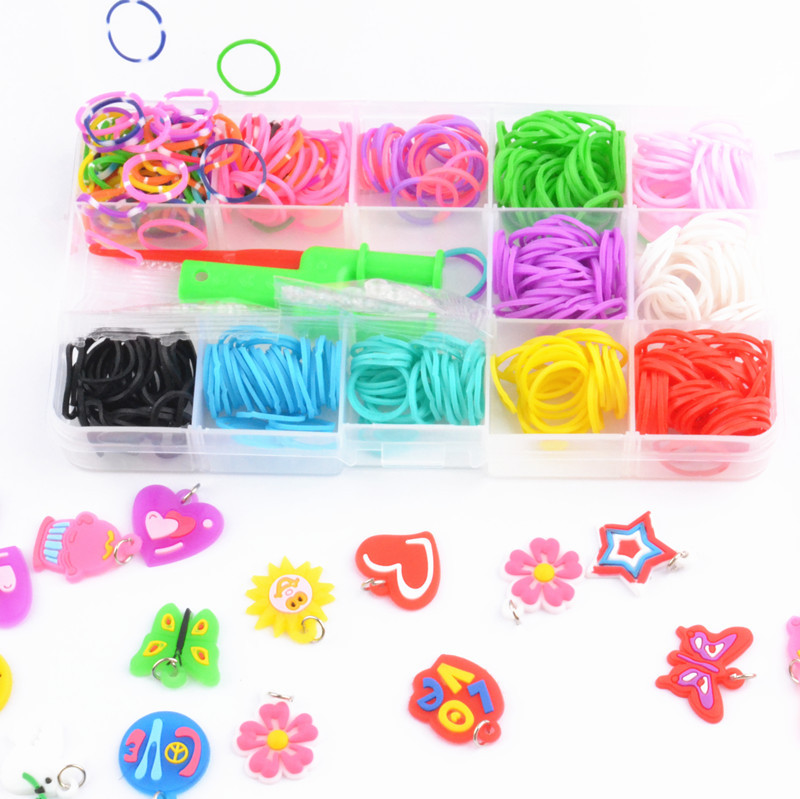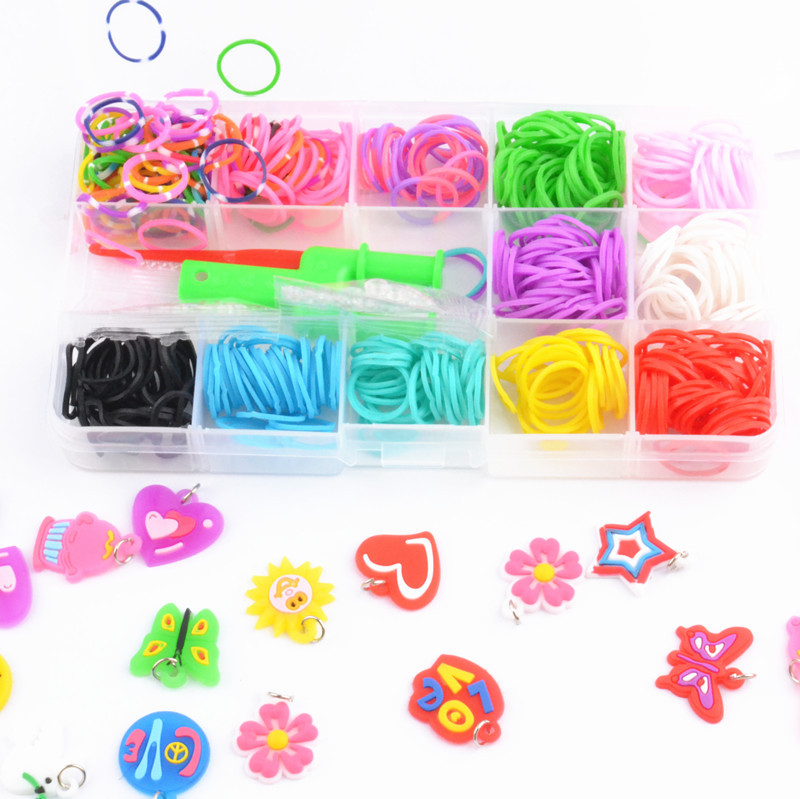 At present, the "Rainbow looms" in Europe and America are very popular. It is actually a weaving tools, including a knitting Board, a rope, a packet of 24 plastic buckle and a bag of 600 different colored rubber bands. People can use these tools and materials, woven bracelets or other interesting jewelry.
In addition to making interesting work, more fans are expected to own works on the Internet and share with you. In the past year, "Rainbow loom" popularity, producing numerous Rainbow loom fanatics.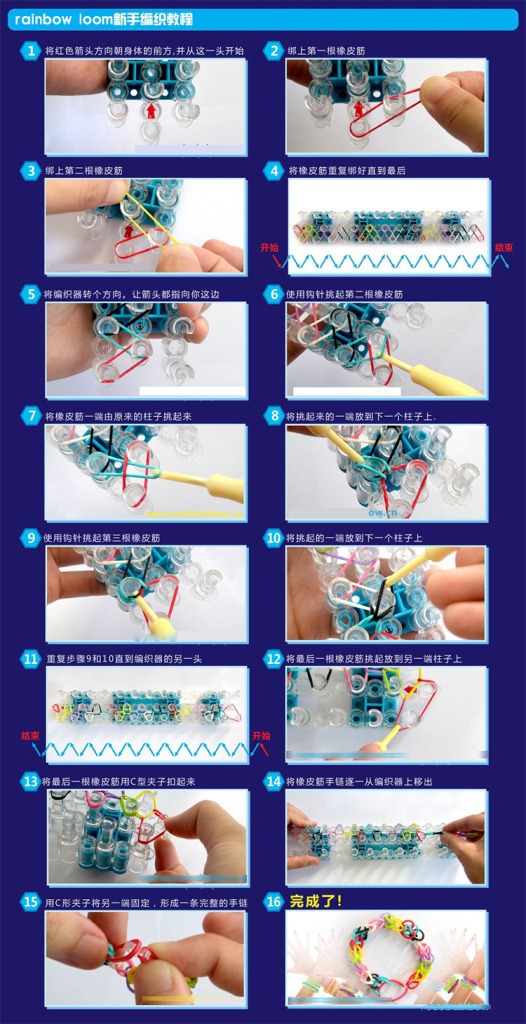 Support mixed batch, ★ delivery problems: we ship all orders the same day and next day shipping. so occasionally in MM are issued only after payment a day late. a watched pot never boils the MM can't wait to consider well before you shoot. ★ Call: the higher the quality, and I sold the company is absolutely very low commodity prices, our products is definitely value for money! ① the company sold goods to ensure carefully checked before shipment, issued after determining no quality problems, and secondly, if buyer after receiving does not like, style is not suited, not beautiful, buyers want to return, the depreciation to take 10%. but for freight charges to be borne by the buyer (Please note). ③ due to chromatic aberration of light and display the difference is outside the scope of quality. If this is your first contact, buy dresses at the same time you are especially critical to quality workmanship. after careful consideration or consultation, please buy, what color, what size, and messages clearly. to avoid wrong delivery. Occurs after payment taken in stock, we will take the initiative to contact, you can choose to wait, changing other styles or for a refund. In order to avoid both unnecessary trouble, please read the above rules, thank you!