Warm reminder: hand rope products are very popular, sometimes there will be no goods, so before placing an order, please consult whether there is goods to place an order again.
Special reminder: this baby only English version of the instruction manual, mind carefully. Knitting and crochet simple operation method at the bottom, if you need to operate the video, please copy the video, baidu can search \"rainbow video tutorial\".

http://v.youku.com/v_show/id_XNzA1ODQ5MjA0.html
It's in each box:21, of which 20 are rubber bands (There are about 50 rubber bands in each cell) /1 grid of accessories or beads and a small plastic crochet tool.
Warm reminder: each batch of goodsThe goods from the manufacturer may not be the same as the batch, resulting in the color of the inner box, the color of the hand rope, the color of the beads and the color of the knitting frame, mind carefully clap oh.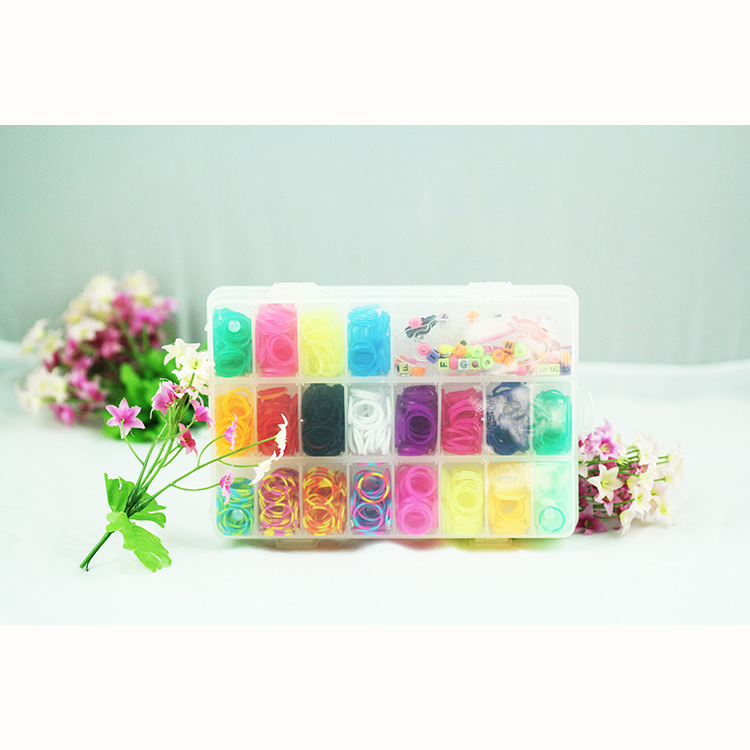 Support mixed batch, ★ delivery problem: the company's delivery is the same day the order, the next day the delivery. ★ the so-called one price one goods, the price of my company's goods is absolutely low our products are absolutely excellent quality and reasonable price! (1), the company sold all goods guarantee after careful inspection before shipment, sure no quality issue after issue, and (2), if the buyer after receiving don't like, style doesn't fit, not pretty, ask for a refund of the buyer, take ten percent of the depreciation cost. But for the freight fee should be borne by the buyer (please note). (3), the other due to the light and display color difference caused by the difference does not belong to the quality. If this is your first contact line, buy clothes at the same time you particularly critical to quality work. So please buy again after careful consideration or consultancy, what color, what size, leave a message to write clearly. Avoid send the wrong goods. If taken in payment after the break goods phenomenon, we will take the initiative to contact, you can choose to wait, change other style or a refund. To avoid unnecessary trouble on both sides, please carefully read the above rules, thank you for your cooperation!