Material: anti-slip cloth
Goods category: spot
Stock type: single
Brand: Philip wild
Stock: Yes
Applicable ages: adult
Applying gender: Unisex by both women and men
Fastest shipping time: 1-3
Color: black red | blue |
Size: average size
Category: racing gloves | bike gloves
Qty: 300
Item code: 8140030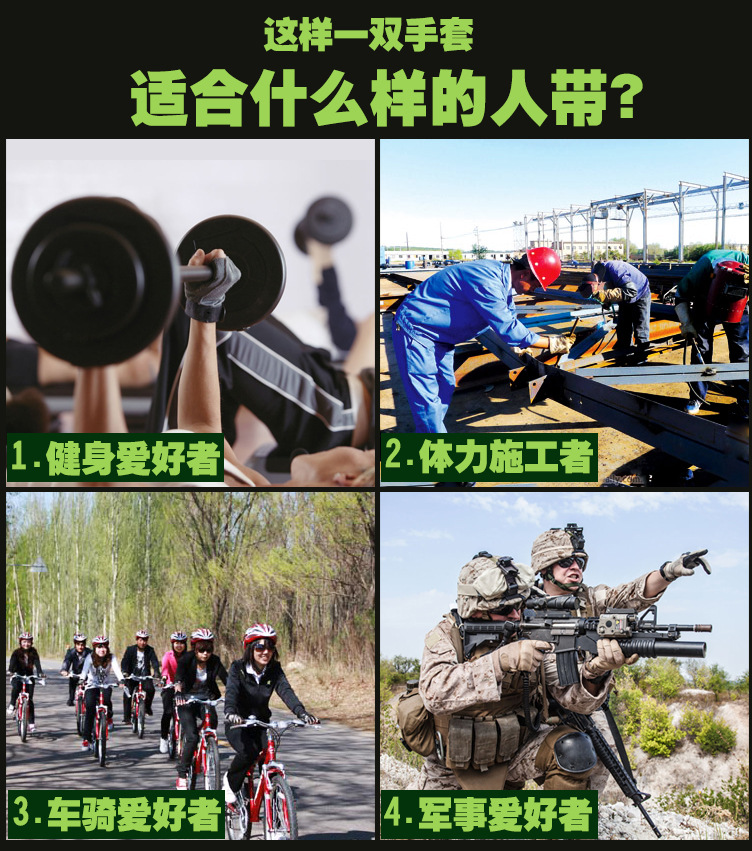 Name: Palm skid block length




Brand: Philip wild

Colors: red-black-blue

Size: **

Material: anti-slip cloth

Qty: 300

Applicable people: for fashionistas

Remarks: due to different monitors, so you can see the color will be different. Product dimensions due to measurement problems, there will be a small error. Please the indulgence!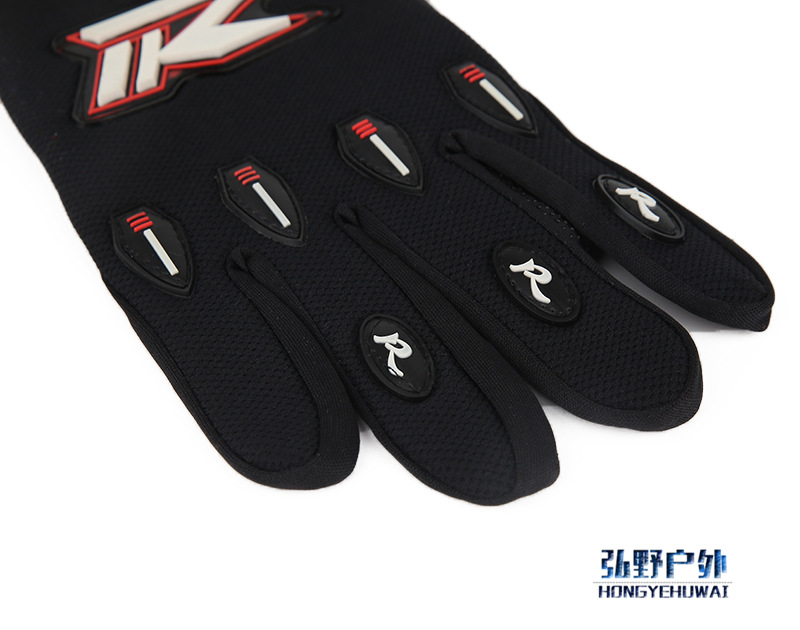 Supply description
Our abundant, please rest assured purchase.
About colors
Our goods are for pictures color by professional proofreading, tile map with physical close due to computer monitor color, contrast and color temperature are different, and so on, all in order to receive the material object as the standard.
About customer service
If your inquiry failed to reply in a timely manner, probably too much consultation, or system failure.
On sale
We provide full after-sales service, guarantee a genuine and have any questions, please contact us.
About shipping
We store the default sends Express, please contact online customer service.
About returned goods
1 and this store has not yet not "no reason to return" shops, so any problems arise, please first contact customer service.
2, general scope return (under the rules)
1) product packaging has been opened
2) in the case of quality problems,
3) due to improper save buyers of goods go bad
4) bulk goods
Return process
Contact customer service-> provided evidence sent-> back to-> make up the price difference-> goods-> inform customer service refund (return)-> receipt (replacement)
1) contact customer service: application for return service, please contact our customer service. Not directly contact our customer return merchandise or request a refund, our shop has the right to refuse or ignore it.
2) provide evidence for product quality problems, please be sure to provide packaging and pictures to prove it.
3) return goods: return goods, please enclose a note stating the package in the buyer's information, content is "Mong Mong ID, contact, return reason, shop name, postage".
4) informing customer service: send out the merchandise, please contact customer service, told express order and delivery companies, in order to receive the goods after the first time to get in touch with you.
5) fill price difference: we have received the goods shall contact the buyer in the first, confirmed the return or exchange of information, consultation, and postage or post up guide buyers.


Yiwu Hong wild outdoor products co, the original Chen Youjun (self-employed) specializing in the production of gloves, tents, sleeping-bags, mats and other products, has a complete and scientific quality control system, you can sample processing. Chen Youjun (self-employed), integrity, strength and quality of products recognized by the industry. Welcome all friends to visit and guide and negotiate business.
Save
Save