Of the goods
: jacquard ribbon, European jacquard, special ribbon
specifications
: the upper and lower width of 2cm has an error of 0.1-0.2. The length of each roll is 45 meters.
The material: all nylon material! It has heads and tails,Sometimes there are joints in a roll! This is any ribbon manufacturers can not avoid! But the meters are guaranteed to be enough.
use: can be used for gift packaging! Wedding supplies! Home decor party decor! Gift flower packaging! Wedding decoration! Invitation CARDS! Cosmetic packaging! Wine packaging! Moon cake candy box bow! Children's clothes! Bedding and so on, the use is quite extensive.
color: real photos! There will be a certain color difference! Please dear friends rational color difference! You can choose the color according to the color card. Sufficient stock! All colors. However, our offline physical stores are also selling at the same time, so there may be a short-term shortage of individual products. Please consult online customer service for details, thank you!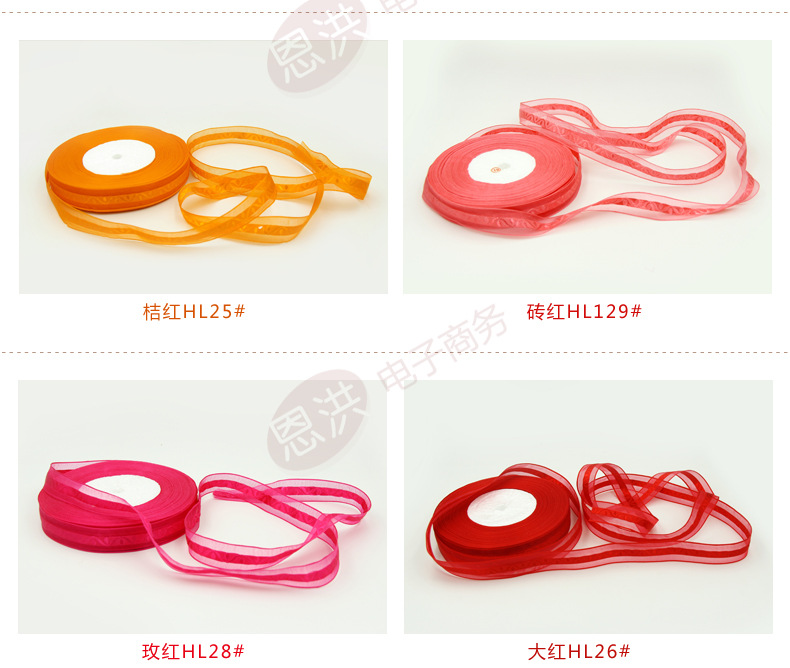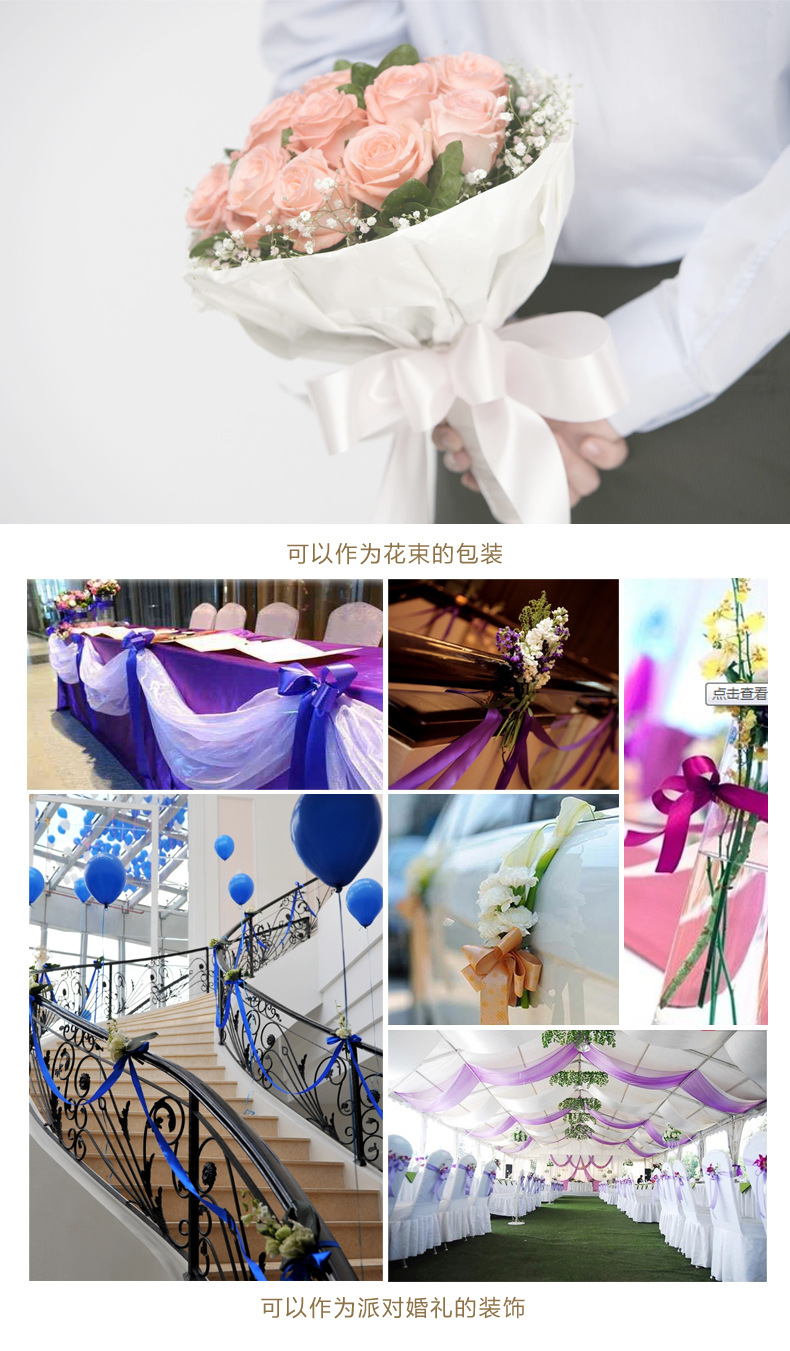 Goods delivery:

1. The default delivery method of our company is zto express. If you need to send other express or logistics, please note in dear friends.
2. Under normal circumstances, place the order and deliver the goods within 48 hours after payment. If you have special requirements, please contact the customer service staff.
3. The delivery time is generally 3-5 days. Since we cannot control the delivery efficiency, we cannot make any commitment on the delivery time.
4. When signing for the baby, please make sure that dear friends carefully checks whether the baby is intact and the quantity is correct; If the quantity is found missing or damaged, please refuse to sign for dear friends and contact our customer service staff in time.
5, dear friends, after I receive my baby is acceptable, please give us the high praise and full marks, if there are any products and in use process have any questions welcome to ask us at any time, please don't give us bad review, all the questions we can talk things over solve oh, your satisfaction is our greatest pursuit, is also our efforts in the direction of, thank you dear friends coming, wish you a happy shopping!
Goods return and exchange:
If dear friends returns or changes the goods due to personal reasons (if the baby does not like or chooses the wrong size and color), the freight shall be borne by dear friends itself, and 10% of the cost of goods allocation will be charged. Thanks for dear friends's understanding!