Baby description
Product name: tianrun Pearl
Pearl origin: Zhejiang Zhuji
Pearl size: 6-7-8-9MM
Pearl shape: type m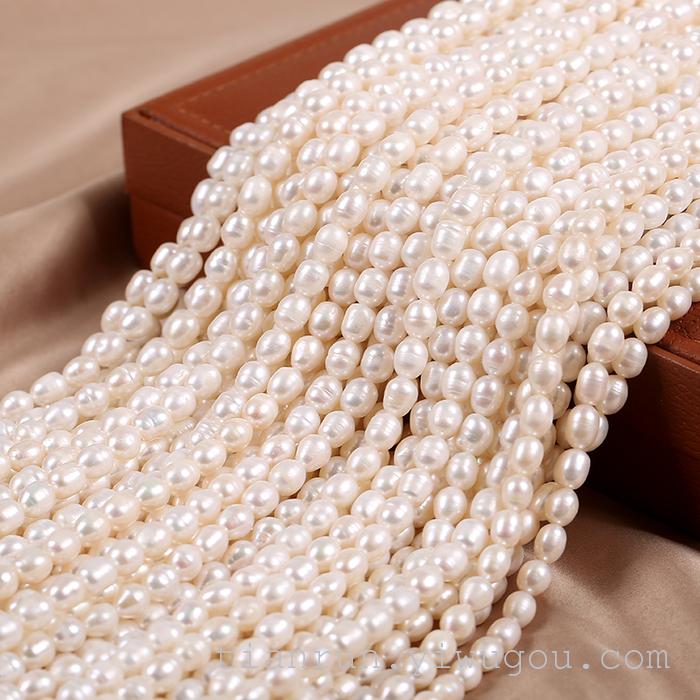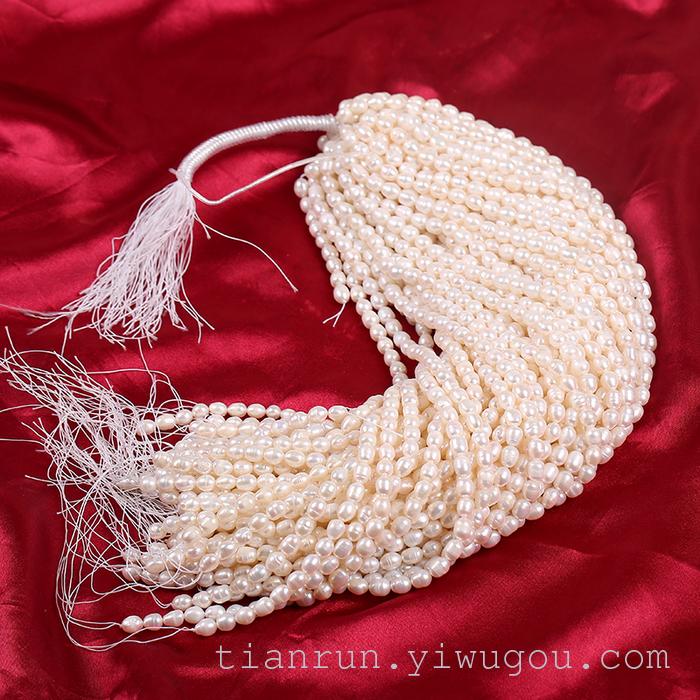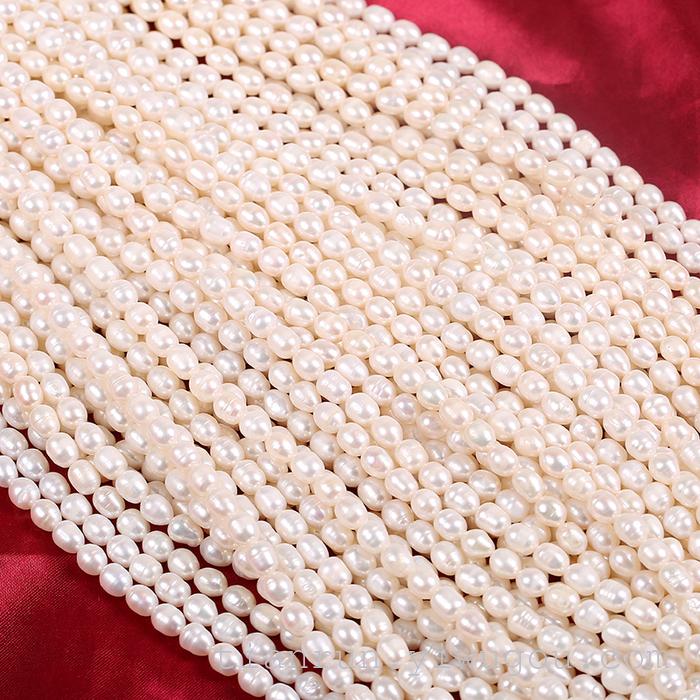 Pearl color: white or cream Pink Purple ( Pearl color special, specific colors in order to prevail in kind)
of Pearl quality: General
Pearls luster: high luster
Pearl skin: relatively smooth with small blemishes
Pearl matching: very good
Necklace length: 36 cm
Photo caption
Product pictures are shopkeepers real shooting, due to reasons such as monitors, violence by spectrophotometry, image colors may little deviation from the real, as well as contributing to the natural product's authenticity and displays product details, pictures with zoom effects, please take material object as the standard
"Packing" all our products are simple wrappers (ring ring boxes, others are simple PP bags packing), need other packages add money to buy another.
China is the largest producer of freshwater pearls and beautiful xishiguli Zhuji, Zhejiang Province is the largest producer of Chinese Freshwater Pearl. Pearl represents beauty, tenderness, love and purity, can be said to be the perfect elegant jewelry. Jewelry from ancient times around the bright world, pearls are illustrious Royal families, the characteristics that best show jewelry, so there are "jewel Queen" in the world. Pearls are expensive drugs. Freshwater pearls containing crystalline calcium carbonate, there are 28 kinds of trace elements, such as germanium and selenium, they're both anti-cancer and anti-aging ingredient, prevention and treatment of hyperthyroidism, chronic pharyngitis, obviously. Pearl's active ingredients can be absorbed through the skin, so long wearing skin care, beauty care, beauty cream, eliminating wrinkling effect.

Identification of pearls
Hand method: Pearl hands felt cool hands, sense of cool, and the false sense of creamy pearl hand, warm feeling.
Law of friction: the friction between two beads pearls have a feeling of sand. Fake beads skid without friction, sand.
Drilling: observe the drill is sharp, fake beads drilled pigment accumulation.
Color: slightly different color for every Pearl, in addition to its own color with color, fake beads of each color are the same, and it's only natural, not with color.
Cold Flu: pearls in the hands of a cold feeling, fake beads are not.
Maintenance of Pearl
Pearl Jewelry should not be in the sun exposure to avoid ultraviolet light or perfume, oil, and chemicals such as strong acids, strong alkali exposure to prevent Pearl gloss, fade, loss of mass.
Strictly avoid pearls with sharp, rough material (including its particles) contact and, in particular, the friction between them and the pressure to keep the pearls the perfect shape
Cool weather wear pearls should be chosen, who sweat less seasonal and not wearing rough clothing. When carrying out strenuous exercise or physical labor, it is best to pluck Pearl Jewelry.
Cleaning Pearl ornament, water slowly washed, then use a soft cloth to wipe off the water, in shade.
When Pearl ornaments become yellow, and left: 1%~5% slightly soaked in a dilute hydrochloric acid to make it yellow is dissolved, quickly remove, wipe, replay pigmentation of a Pearl.
When not to wear Pearl Jewelry, can be stored in dry box padded with soft, clean cloth, place it in a safe place to save. Because pearls dazzling, colorful,
expensive, since ancient times, people still love have always been elegant jewelry
Pearl is only has life of jewelry, so line within has sentence words, said ' flawless not beads ', like natural of things on please understanding its natural characteristics, ' is perfect, beads no finished beads ' natural formed of things only relative perfect, and no absolute perfect, please with love to purchase, please with love to treats. Please you don't with fake beads of requirements to review natural formed of Pearl, as you will more like! Do not use the perfect premise to demand formation of natural pearls, as you will be more satisfied!
Tianrun Pearl promise!!!
1 , guarantees the first channel: tianrun Pearl Jewelry by factory direct delivery to ensure supply of pure, good value for money.
2 , brand: the brand is the product of the business card. Tianrun Pearl advocate a healthy, premium-grade pearl culture. Is distinguished from other Pearl
jewelry.
3 , goods quality guarantee: adding run Pearl Jewelry pearls health using high quality pearls, high quality accessories, ruled out the use of inferior of overproofed nickel, lead and zinc alloy parts, ensure the safety of the user's skin to the maximum.
Buyers must-read

1 : shop for close to carefully see the baby picture is real macro photography, baby in the picture may appear bigger, so please carefully review baby description dimensions in Oh!
2 : you receive the goods, according to the invoice, please carefully check the goods received, right after receipt of acceptance. If the goods are found deficient, errors and other problems, dirty, damaged, missing delivery, acceptance, said at the scene, be sure to contact our customer service staff to confirm, we'll re-delivery, will not be accepted after this kind of problem. Product style, a style problem our do not email.
3: our products are purely handmade crafts , and processes for each product is different , does not accept the slightest blemish friends please take caution , But we will work hard to bring you better products !
4: after payment 24 hours delivery arranged holidays, but we will be issued as soon as possible.
After receiving a baby you take, if you satisfied with baby and service, so you get a praise, praise you are the owner of the continuous efforts of the dynamic, thank you!