Yiwu (Erica auto accessories Manufacturing Ltd) is a company specializing in automotive supplies manufacturers, mainly the production of silicone products, steering wheel, car decoration products auto accessories, such as the development, production and marketing enterprises. After years of unremitting efforts for the entire staff of the company, to a strong, reasonable prices, excellent service and quality of products recognized by the industry, are used widely in the peer recognition and acclaim, also continue to grow in the competition. Products are exported to Europe, North America, Japan, Korea, Southeast Asia, the Middle East and other countries.
The company adhere to "quality first, credibility first" business purposes, in the current competitive market environment, we will, as always, adhere to the "high standards, high demand and high quality" principle, to provide markets with higher quality, more reliable and economic product. Ready to cooperate sincerely with customers all over, go hand in hand, create brilliant tomorrow.

Fire extinguisher is a one-time product which is common sense, such as no need not just test. If you have not used fire extinguishers can be considered a test and drills do mature chest to buy, baizhanbudai!
Careful buyers will find the fire extinguisher color is complete, market fake is flush, buy please assign buddy car products franchise stores to guard against fakes!
Miao a new fire extinguishing effect is about three times the small flame, German technology, the bottle of 99% aluminium, in line with the exported to Europe and the United States standard products, quality is more assured. The fire fighting strengths lies in the convenience store, the car of the inside of the door, the back of a chair are can be stored and general 1kg and 2kg fire extinguishers because it is too heavy, only in the trunk, if an accident from the rear impact of completely not to extinguish the fire, and the fire is of the moment, this time a second time perhaps save a accident.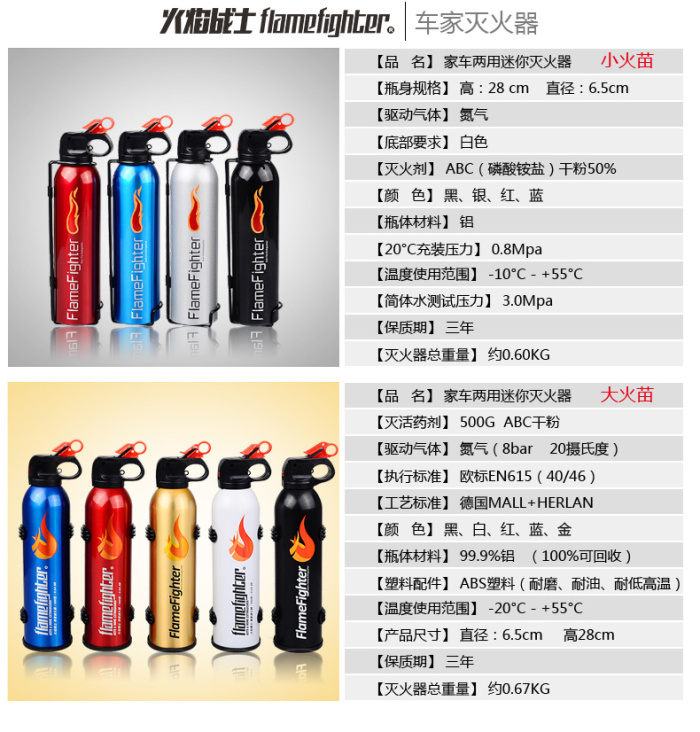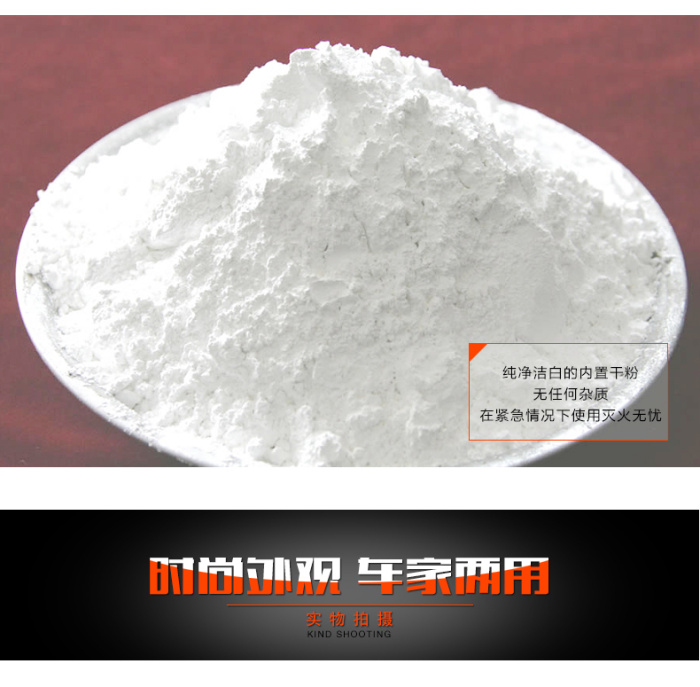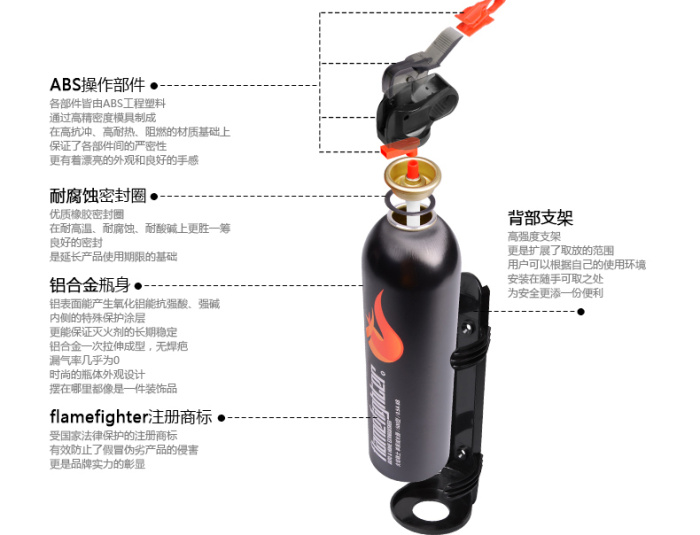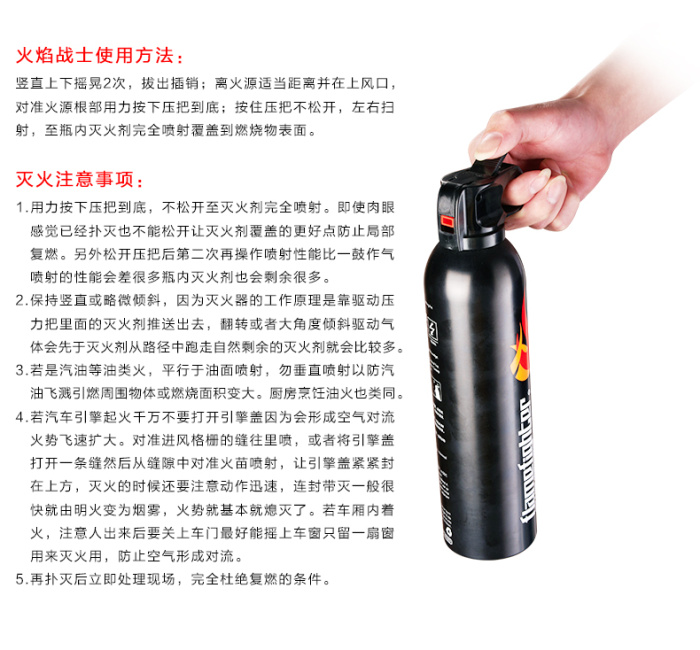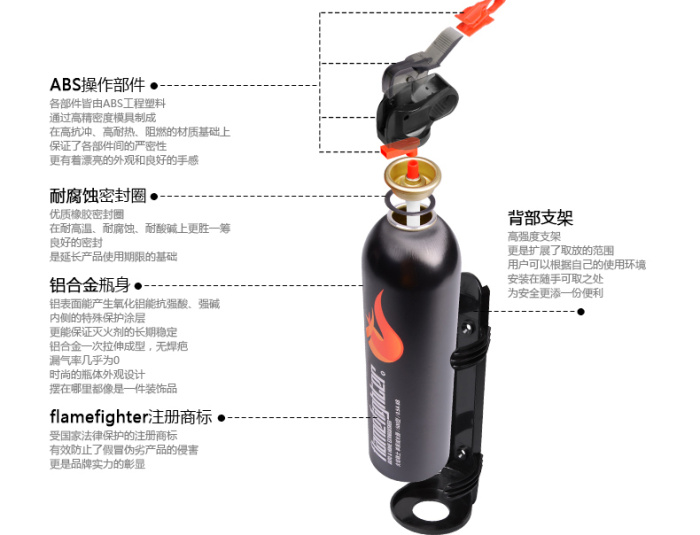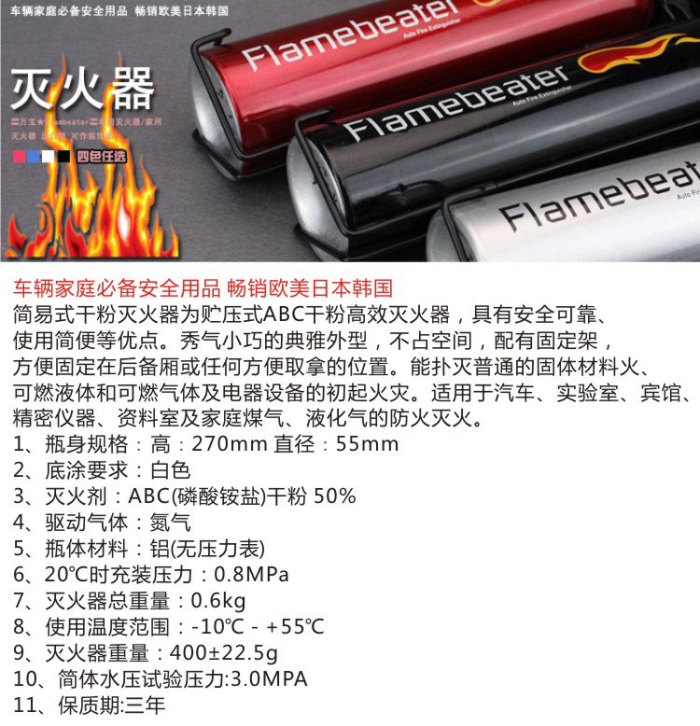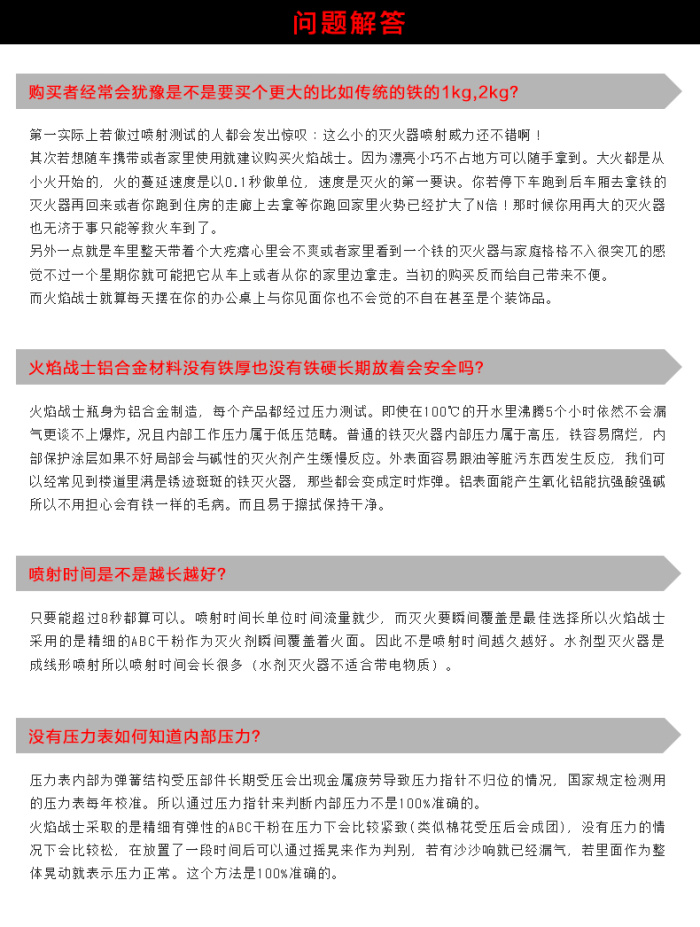 Contact us or call
Phone: 0579-81064119 mobile: 13655793515 Liu