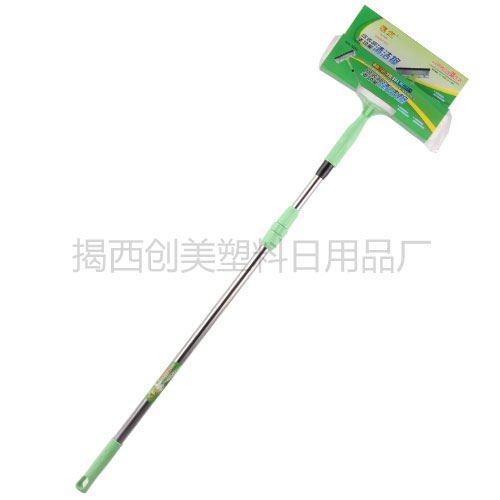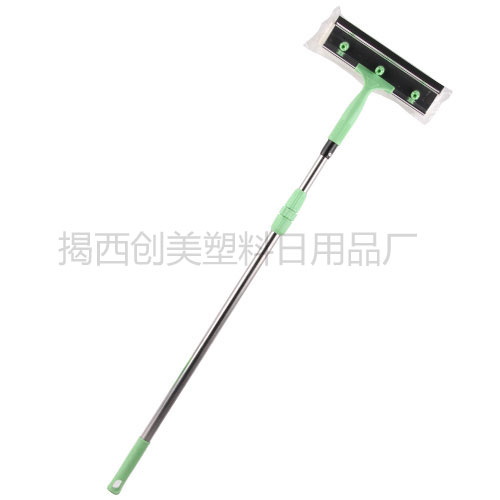 Dual - purpose window cleaner, quick cleaning. The rod is retractable Minimum order quantity is 5 pieces
Guangdong chuangmei plastic daily necessities factoryIs a \"create a better new life\" for the brand positioning of the manufacturers, has been to produce and sell high-quality household products, committed to improving the quality of life for the goal. Name is\"Jiajie treasure\"\"The treasure\"Two big brands.
The factory is specialized in the research, development, production and sales of all kinds of cleaning appliances, specially engaged in the design of the industry elite, product quality and cheap. We know that quality and innovation are the power. We constantly change our product design to make better, more creative and high value-added household products. Improve the quality, to win the trust and love of consumers everywhere.

Our main products are broom, water transfer (printing) broom, set broom, windproof garbage shovel broom, dustpan, restaurant drag, dust push, cotton yarn drag, mop bucket (drag bucket), paper basket, all kinds of glass brush brush, window cleaning appliances and other daily necessities. Our products are exported to Europe, America, Middle East, panama and other countries and regions.
Integrity, innovation, service is the principle of guangdong chuangmei plastic daily necessities factory!
Your choice is our progress! Undertake domestic and foreign orders! http://www.jiajiebao.com.cn