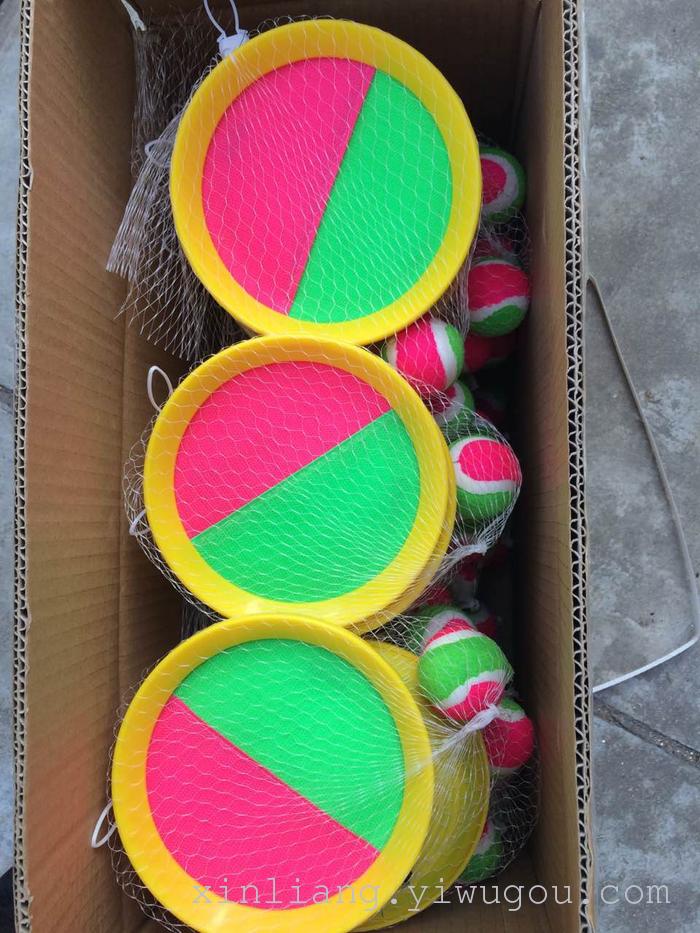 [name]: sticky sucker stick ball ball target
[material]: plastic nylon rubber quality environmental protection material
[Specification]: sticky disc diameter 18cm hard sphere diameter 6.5cm
[packing]: 2 Disc 1 ball bag
[color]: as shown in Figure
Packing quantity: 50 pairs
Product net weight: 220g/
Do you play baseball? Want to experience the tension of the game atmosphere? Look at your right hand, in the face of flying objects, it is from around, or your bag of toys?
- Product Overview: the product contains 2 shot, a ball.
1 beat hard shell is made of PP material, durable! Take the front is a magic cloth sewn by the hook, you can stick to the rapid fly ball magic! Shot back with a buckle belt buckle to the palm of your hand, of course, the size can be adjusted.
2 The surface of the ball is cloth, liner rubber, good elasticity!
- play:
Similar to baseball "pitch" link gameplay this product, both offensive and defensive stand in a line, attacking the ball toward the defense, the defender tried to use circular racket ball, catch the score! Obviously, you can't catch up, the other points, and points we still have to pick up the ball! From this point, the two person's tacit understanding is very important, otherwise too much time will be wasted on the ball picking up!
- recommended reason:
Is conducive to exercise children's ability to reflect the rapid eye, enhance mutual cooperation consciousness! To develop personal potential, reflect the self!