Jiangmen City Fengrun daily products Co., Ltd. ( namely Jiangmen Pengjiang district Hetang far stronger cleaning supplies factory ) specializing in the production of bath ball, bath brush, scouring pad, sponge scouring pad, cloth of gold and silver onions, sponge, sponge products, product modeling novel, a variety of colors, unique design for in bath products, household cleaning, furniture, accessories and other fields, as well as advertising gifts, promotional gifts, gifts, cosmetics packages supporting the preferred. Founded in the year of the 2002, is a set design, development, production and sales in one of the manufacturers, plant area of 20000 square meters, located in Pengjiang district, Jiangmen City, Guangdong Province, adjacent to Hong Kong and Macao, land and water transportation convenience. Existing bath ball extrusion machine 15 Taiwan, annual output of 6000 tons; have a continuous production line of foam 1 high jingduan the sponge and a group of sponge products supporting equipment, continuous foaming sponge, annual output of about 50 million cubic meters. Products include bath sponge, cleaning sponge, packing sponge, car washing sponge, fire sponge, filter sponge, sponge of quick, slow rebound sponge, sponge furniture such as, there are many sets of advanced green cloth of gold and silver production equipment.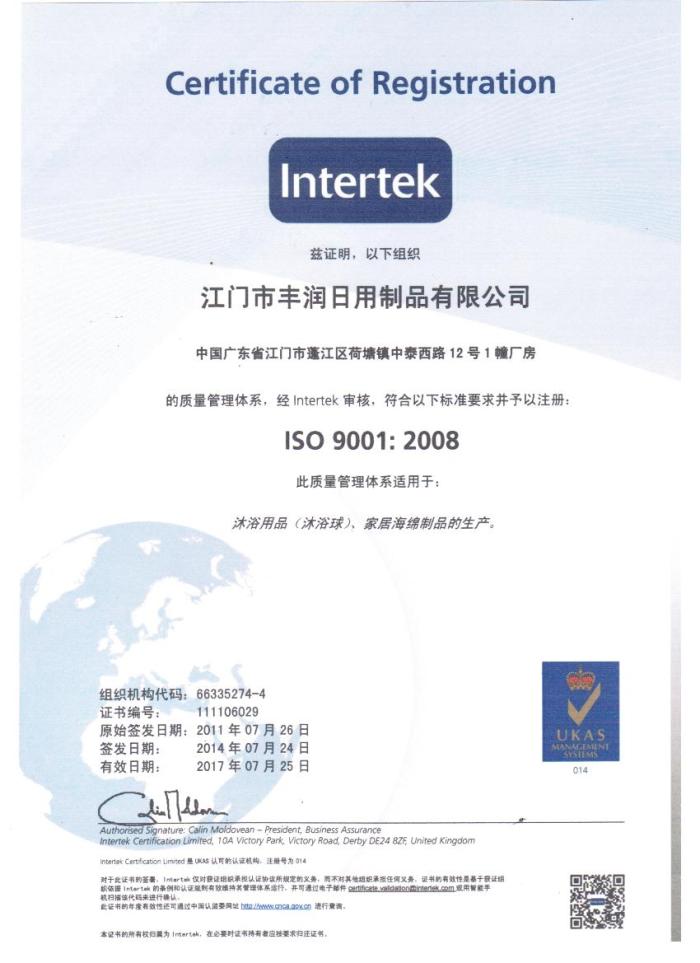 the company has been certified by IS9001 , in production and operation in pursuit of standardization, standardization, institutionalization, continues to expand the scale of enterprises, production facilities, in the grasp of the technology is mature at the same time, continuous reform and innovation, our technology will continue to improve, walking in the forefront of the same. Products have passed the fire certification, AZO testing, SGS testing, non-toxic harmless, can be assured that the use of. Are covered by the company has " Linglong " brand to many countries and regions in Europe, America, Asia, the Middle East.
pursuit of development, world without end. Jiangmen City Fengrun daily products Co., Ltd., the future development of strategic policy is: "quality of for this, giving priority to efficiency, innovation driven, to accelerate the development of " , build characterized by "high-quality , high efficiency and professional of " , to create with core competitiveness and domestic and foreign influence outstanding company and make unremitting efforts. We will " optimal quality, the fastest delivery, reasonable price " wholeheartedly for your service, welcome domestic and foreign merchants to visits, phone calls, negotiate, the establishment of phase interference harmonious long-term friendly and cooperative relations.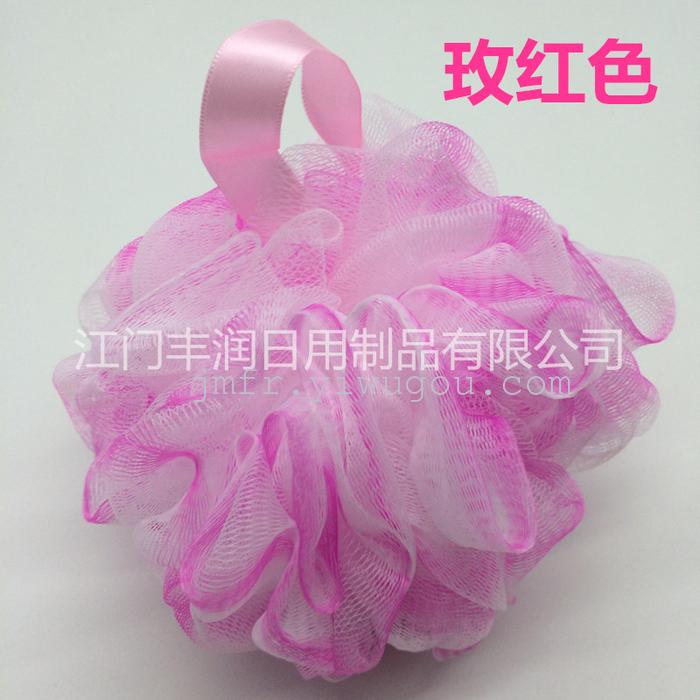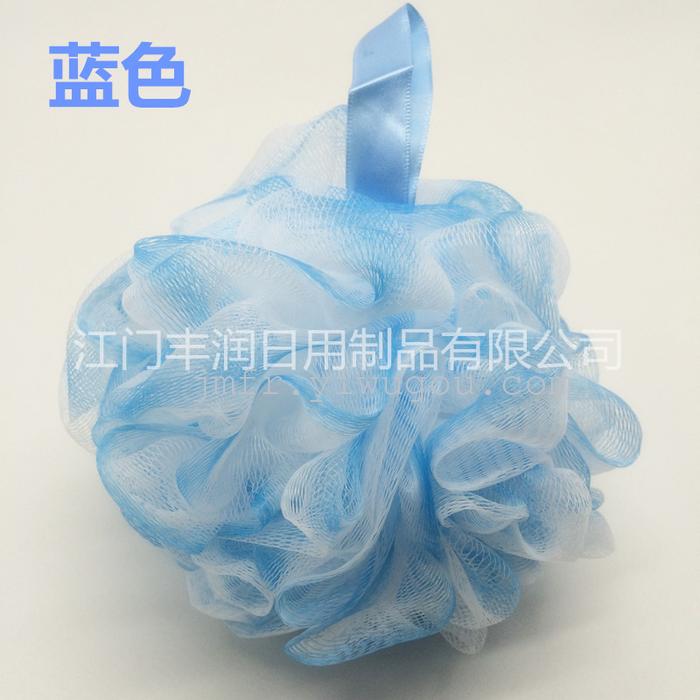 Essential to modern people's daily bath washing supplies one of our bath products , such products colorful, diverse styles, soft and rich elasticity, according to the guests to do the design, such as with the shower gel or soap , can rapidly produce foam , effectively clean the skin , promote blood circulation , feel comfortable.
bath is a bath tool. Bath ball is in the sauna or bathing will shower gel into the bath ball bubble graze the skin and produce a large amount of foam, play a role in cleaning. Bath ball variety, usually with nylon mesh as the material. Bath ball is the best tool to make the shower gel foaming, squeeze a small amount of shower gel on the bath, plus a small amount of water, gently rub a rub, immediately produce a large number of bubbles.
usage: pour a little lotion rub foaming body painting in the bath ball, rinse with water after massage. If not strayed into the eyes, rinse with water.