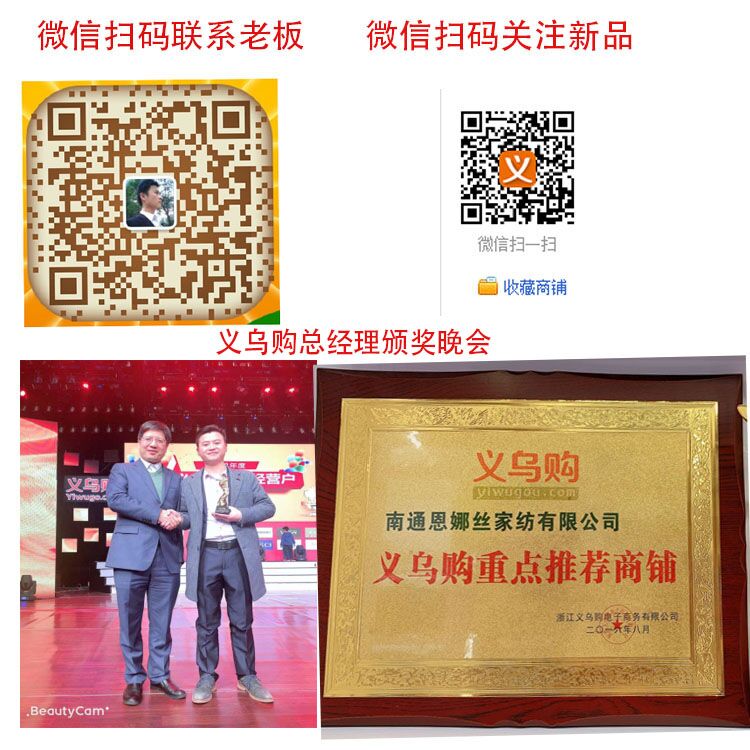 A,The delivery:
Spot products, single order in1-500.All of themIn the dayShipment!On the day of the order16:00All before delivery.16:00The order was shipped the next day. Due to theUThe volume of pillow is larger, the express fee is calculated by volume, and the freight can be calculated or changed by contacting the customer service.
Second, sincerelyThe generation,home
Welcome all the dealers, agents and friends from the electronic business circles to negotiate with us, and we can customize the personalized products according to the different needs of customers.
Three,The quality ofTo survivecredibilityStrives for the development
Focus on quality we are not just a slogan, we promise15Day no reason to refund, damaged repair mail
Four, we do5yearsExperience in industryThe inventory is enoughTo support brand authorized distribution and sales
For taobao stores, jingdong, amazon, wechat business, such as a distribution, small wholesale, mixed batch physical stores, gifts companies such as group purchase providers to provide quality supplies.
Fifth, supportOEMandThe ODMCan be printedThe LOGO
To undertake a variety ofOEMOrder, can undertakeThe mould, product development and design, personalized production, to meet the needs of different customers.

Welcome to call:YangMr.(WeChat)
17826638960
15267943663
Customer service 1QQ: 2953538581
Customer service 2QQ: 2339622793
Corporate culture:
1. Enas spirit: integrity, dedication, cooperation and innovation;
2. Enas's working style: quick response, simple and efficient, and pursuit of excellence;
3. Enas brand positioning: to become a first-class brand in the industry;
4, ennais faith: small victory by wisdom, victory by virtue; Honest service, seeking win-win situation;
5. Enas mission: customer satisfaction as the first standard, never sell the future for short-term interests;
Brand: consulting business
Product category: octopus sleeping pillow
Style: cartoon, Korean style
Item no: 0507-3
Coat material: plush, spandex
Filling material :PP cotton
Printed LOGO: yes
Processing and customization: yes
Whether to support a proxy: support
Material: chemical fiber, plush
Filler content :100%
Color: water pink | violet | brown | navy blue | malachite green | sapphire blue
Size: 37 * * 31 13
Category: cushion/pillow
Lunch artifact mini ostrich office nap hand pillow creative students lay sleeping pillow pillows lazy nap hand pillow pillow siesta artifact mini ostrich office creative students lay sleeping pillow pillows lazy nap hand pillow pillow siesta artifact mini ostrich office creative students lay sleeping pillow pillows lazy nap hand pillow pillow siesta artifact mini ostrich office creative students lay sleeping pillow pillows lazy nap hand pillow pillow siesta artifact mini ostrich office creative students lay sleeping pillow pillows lazy nap hand pillow pillow siesta artifact mini ostrich office creative students lay sleeping pillow pillows lazy nap hand pillow pillow siesta artifact mini ostrich office Creative students lie on the pillow pillow pillow pillow pillow office nap pillow hand pillow creative students lie on the pillow pillow pillow pillow office nap pillow hand pillow creative students lie on the pillow pillow pillow pillow pillow nap pillow hand pillow creative students lie on the pillow pillow pillow pillow pillow