500g pellet hot wax hard wax honey flavor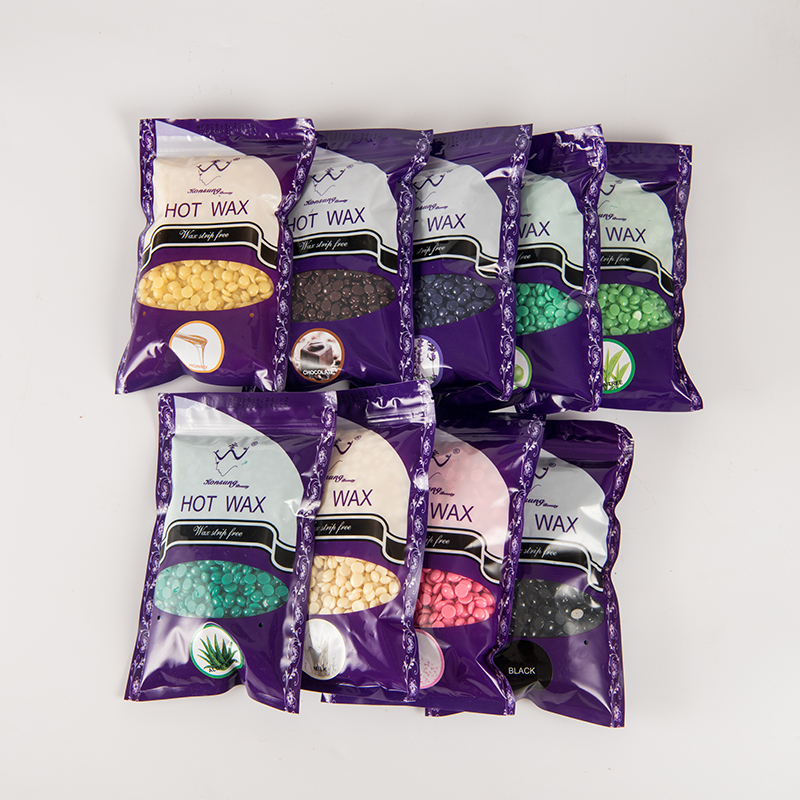 Strips free

Easy carry

Fast efficiency

Long lasting result

Heat the wax according to your need

Suitable for any skin Normal /Oily /Soft / Hard /Fine / Coarse hair
Fragrance:
Milk / Honey / Lavender / Tea Tree /Aloe Vera / Apple / Pink
| | |
| --- | --- |
| | 500g/ Pack |
| Packs/ Ctn | 48 |
| Carton size | 66.5x45.5x19cm |
| 20 feet container | 18400 packs |
| 40 feet container | 37440 packs |
Directions for use:
1) Heat the wax to a flowing state and a suitable temperature.
2) Before hair removal, clean the skin with Pre-wax Treatment Spray, and analyze the direction of hair growth. Make sure the skin is absolutely dry and clean, otherwise it will influence the effect of hair removal.
3) Test on a small area before operation, make sure the temperature is suitable for wax treatment. Use a spatula, spread a layer of wax on the area to be treated along the direction of hair growth.
4) Wait for about 10 seconds, touch the surface of the wax lightly to make sure it is not sticky any more.
5) Tighten the skin, hold one side of the wax, then tear off the wax reverse the direction of hair growth.
6) After hair removal, use the After-wax Treatment Spray (dedicated to rosin wax) to clean all residual wax and moisturize the skin.