XSign in by: Email Mobile
E-mail:

Mobile:

Password:

Sign in
Chengfa stainless steel kitchen utensil spoon stainless steel rice spoon 304 without a magnetic spoon factory direct.
中文版
Updated: 2021-09-28 15:38
Product categories: cooking spoon if import: no brand: if the delivery number: CF200-4 material: stainless steel origin: the other (the filling) printing LOGO: can be customized processing: the Product time to market: in the spring of 2014 price: 10 to 20 yuan if there is a patent: no
EXW Price:

| | | |
| --- | --- | --- |
| Above 100pcs | | ¥ 16.00 /pc |
| 10pcs ~99pcs | | ¥ 16.50 /pc |
| 1pcs ~9pcs | | ¥ 17.00 /pc |

Price above includes all cost to deliver in Yiwu only
Inquiry Basket
Send Inquiry
Product information
Name: stainless steel rice spoon.
Brand: sincere hair
Item no: CF200-4
Color: stainless steel and drawing process.
Product features: this product adopts the high quality 304 stainless steel material (without magnetism), the craft is fine, the handle holds the feeling excellent, the surface brushed silk processing is simple and generous, convenient to clean.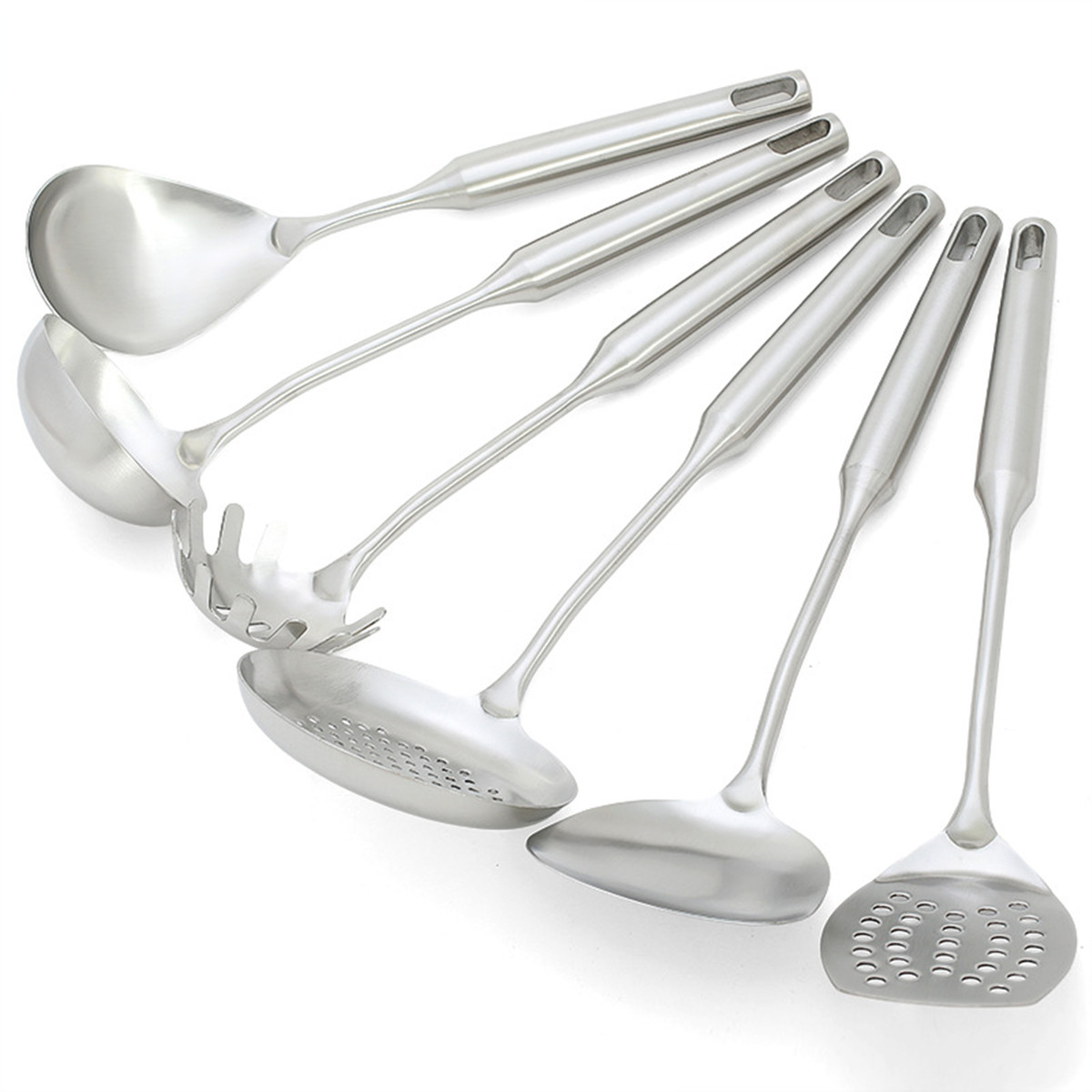 1. About products

If the hairmealwithProfessional production of stainless steel knife and fork, spoon,Tableware set, ceramic handle tableware, plastic handle tableware, gift cutlery, gift wooden box, packing wooden box and other kinds of stainless steel products. The company has long been.Customization at home and abroad.All kinds of high-end tableware,In addition to the domestic market,At the same timeExported to the United States, Russia, Germany, Japan, Korea and Europe, Asia, the Middle East and other countries. The quality is assured, please feel free to buy.
2. About the size

All product dimension measurements are purely manual measurement, and there are inevitable errors. The error range is within the normal range of 2-3mm.

3. About color

Product pictures are all real photos, but due to the photography technology, light, and each customer's different display parameters and other factors, have to be real color and picture is different, please in kind prevail.

4. About customer service

The working hours of physical stores are: 08:00~17:00.

The working time of online e-commerce is: 08:00~23:30.

5. About after sales

If you have any problems in the process of receiving or use, you can feel free to contact us, we will solve the problem for you at any time, if the quality problem after receipt of the goods after arrival (non-artificial, no use) need to return, confirmed we accept return unconditionally, and is responsible for the relevant expenses.

6. About shipment

Stainless steel tableware products in the production of steel used in the type, the products produced will be different, in each baby information materials bar indicate the corresponding stainless steel materials, production is affected by the factors of the steel by stainless steel products, price and delivery time will often floating, will be subject to the inform you of the service.
©2022 Yiwugo.com All rights reserved.
Finding high quality products in Yiwu China, Yiwu China Commodity Market (Yiwu wholesale market), the World's Largest Commodities Trading Center Online.
Items have been added to the Inquiry Basket
There are 8 items in the inquiry basket