Instant electric shower head Water Heater
electric shower head Water Heater
1. The main advantage of the electric water heater is that you heat only as much water as you use, as opposed to a conventional water heater, where power is wasted heating more water than is required. This makes the electric water heater very economical.
2. Another advantage that comes with purchasing such a shower is minimal plumbing. Since you don't need to mix hot and cold water, just one pipe connected to your cold water mains is sufficient for an electric shower.
3.Without waiting, the electric water heater can provide continuous hot water in only 3 seconds. The actual color of the electric can be confirmed by the client !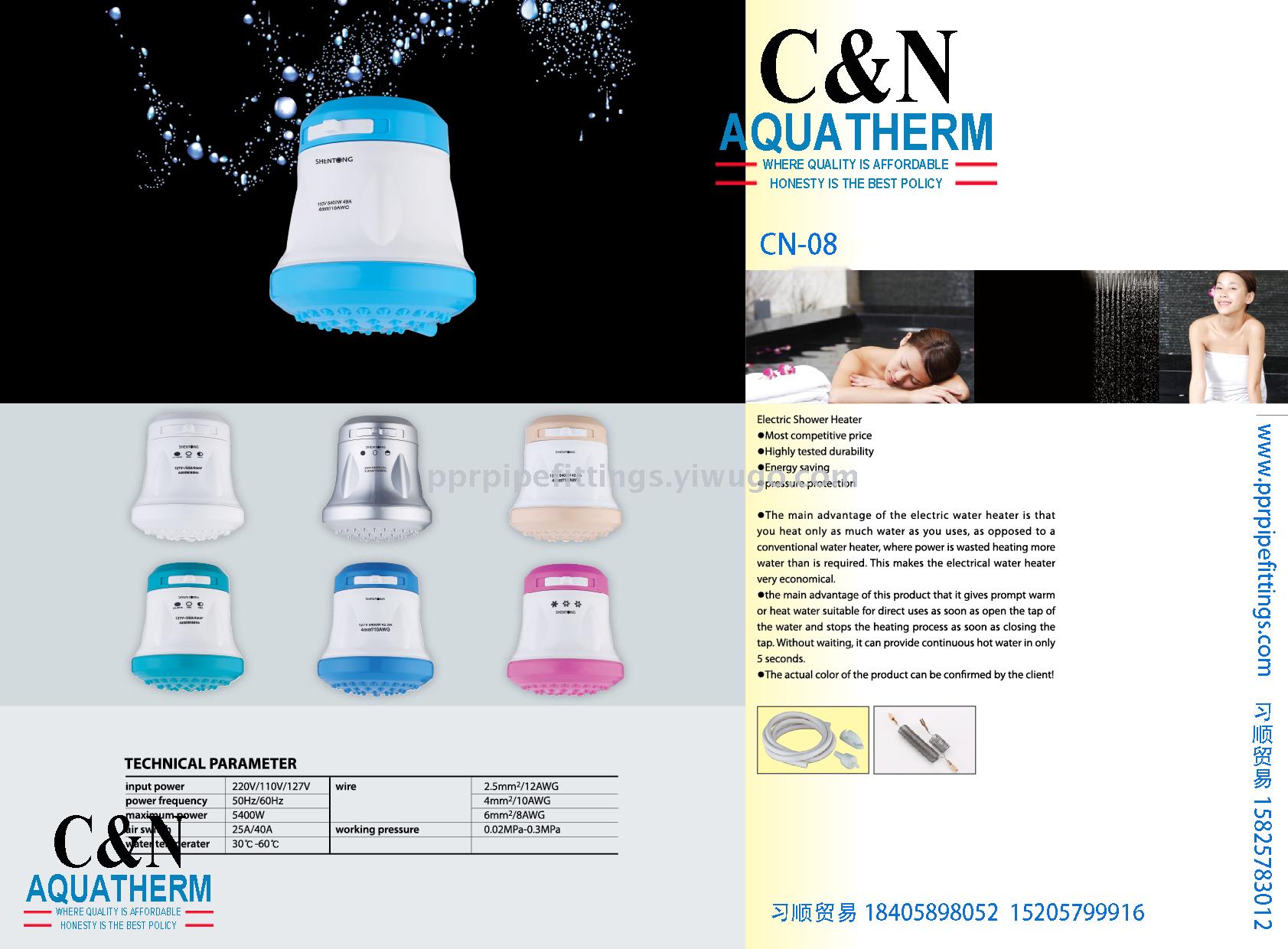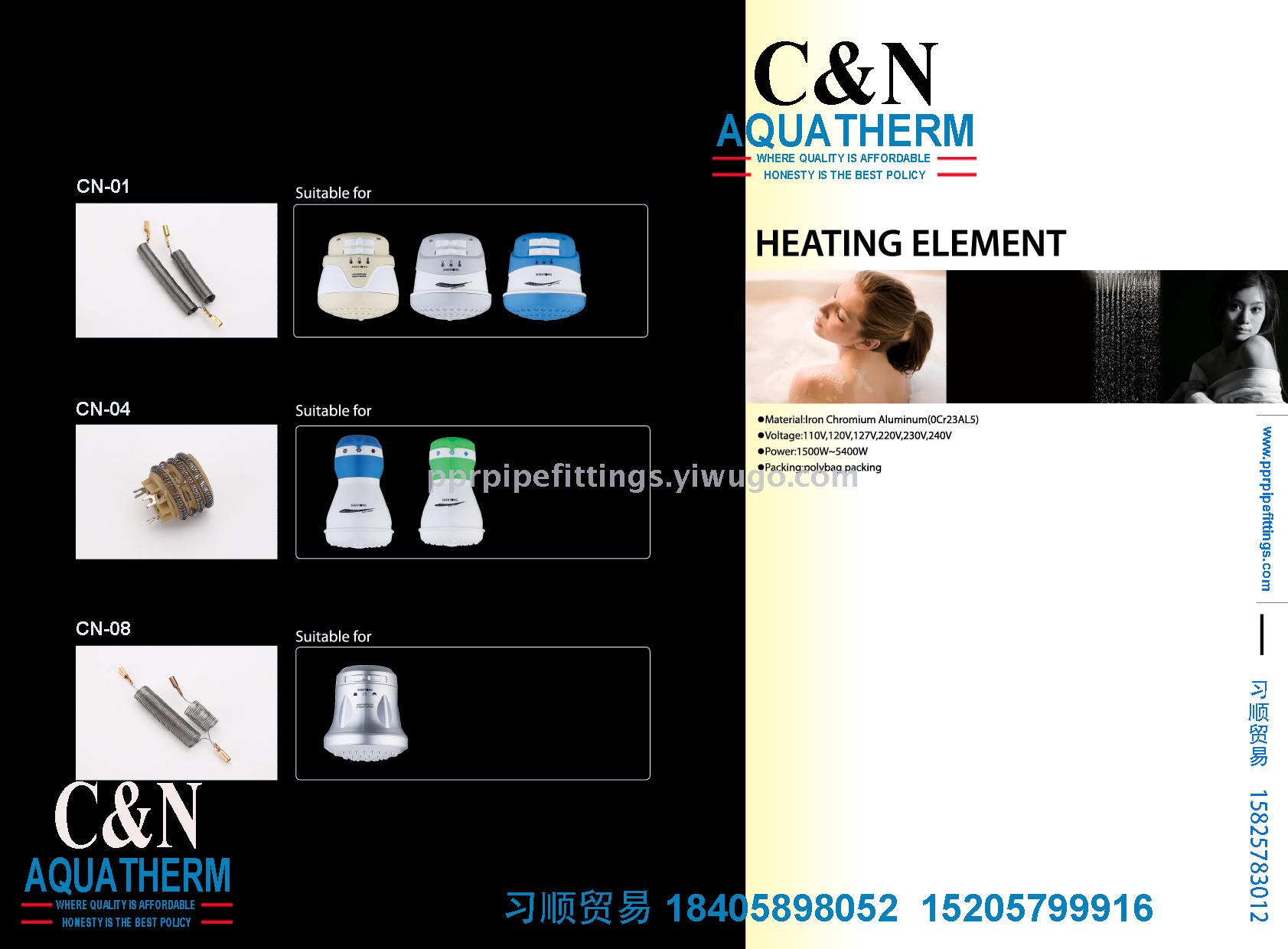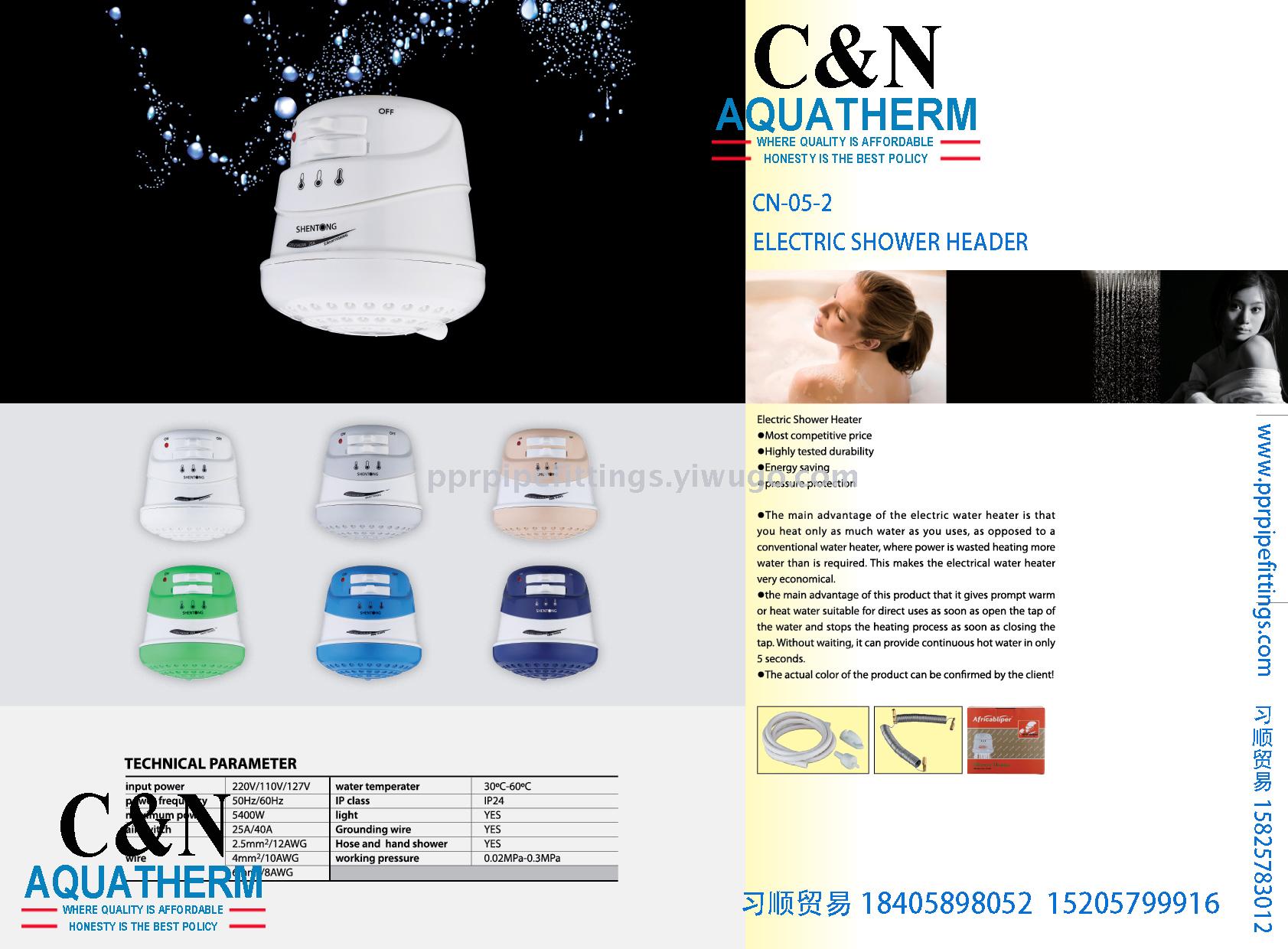 Features:
electric water heater
1.Electric leakage protection
2.Over pressure protection
3.Most reasonable price
4.Highly tested durability
5.Energy saving,Environment friendly

Specifications:
Circuit breaker

Cable size

Voltage

Power rating

50A

10mm²

110/127V

4000/5400W

40A

6mm²

110/127V

3300/4400W

30A

4mm²

220/230V

5400W

25A

4mm²

220/230V

4400W

35A

6mm²

127V

3850W

Frequency

50/60HZ

Out water

temperature

30-60°C

IP class

IP 24

Grounding wire

YES

Water flow

5L/min

Hose and

hand shower

YES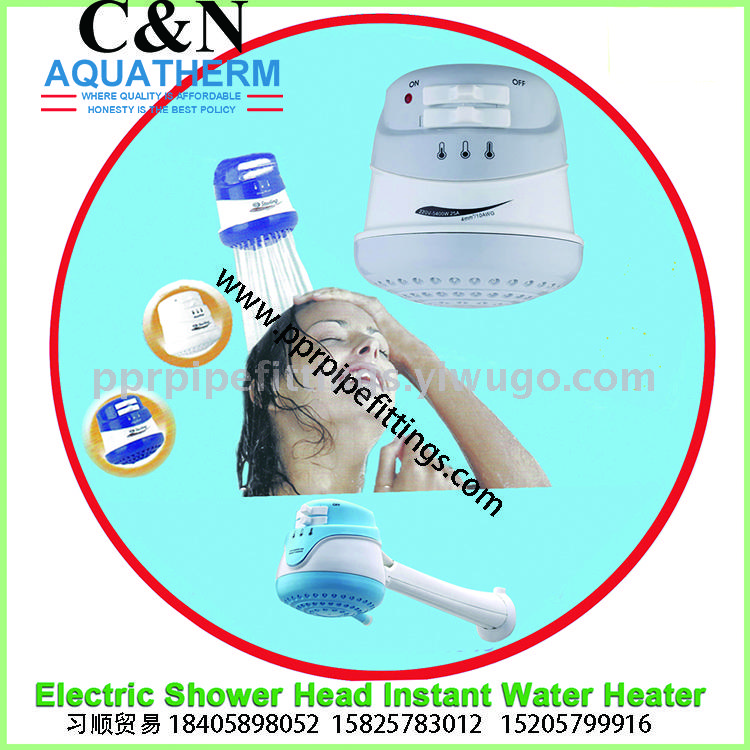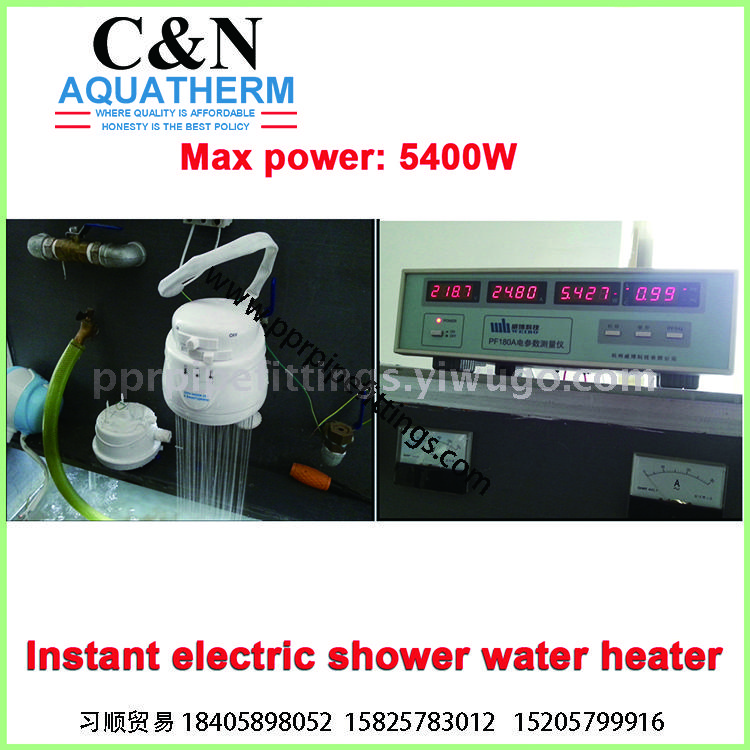 Factory photo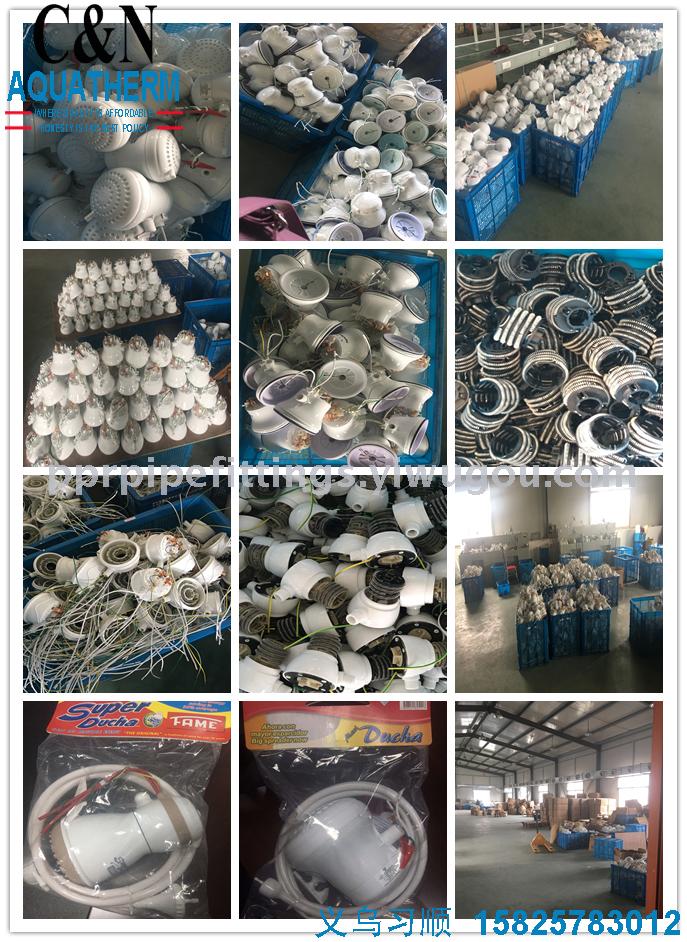 Our Services
We provide good price for same quality products,
we provide yiwu market guidance and translation services.
we can be your purchasing or buying agent with 3% commission but no hidden commissions or kickbacks.
we also have online retail services for overseas customers who need to buy in small quantities.
we are dedicated to the sales and distribution of plumbing parts, truck trailer parts.
we are pledged to provide services second to none.
we are bond by business concepts of honesty is always the best policy.
Established in 2015, Yiwu Xishun E-Business Firm is an outlet for pipes fitting factories.
Our products are all directly from factories, However, our service is surely above them. We can supply virtually all pipe and fitting products in the heating and plumbing industries, we aim to be your one-stop supplier for aqua-plastic products.
Here on alibaba trading platform, we offer traditional bulk goods for experienced buyers from all over the world. Elsewhere on other trading platforms or our independant trading websites, we also have in mind those not so much into buying in great quantities, we can also send by small lots in order for you to test the markets before you make earnest purchasing decisions. Besides alibaba, we also have shop offline in yiwu futian market, Shop No. is F5-19823, kindly drop in to have an eyeful of our products if you happen to be in yiwu city.
We are commited to offering nothing but the best services, when you put your trusts in us, we do our best to honor your trust. We aim to be the one second to none.
1. Are you direct factory?
No, I am just an E-Business Firm dedicated to the sales of plumbing parts, pipes and fittings. However, all our products are directly from genuine factories which have been deemed by us to be competent in providing good products and lower prices.
2. Can you help me with other products beyond your business scope?
Glad to be of any help.
3. Can you guide me when I am in China for business trips?
Glad be of any help.
4. Why choose us?
Firstly, Each and every product are all directly from factories, price competitive enough;
Secondly, We provide OEM/ODM services because we are supported by many professional factories;
Thirdly, We have customers from all over the world.
5.Are your products from same factory?
Sadly, the answer is no. In fact, no companies from within China is big enough for all of the products listed here. We do not claim to be such a company competent in producing all the products. However, Wwe do have many different factories for just one product. The reason for our stock of companiesis that we want to offer one-stop purchasing solution for plumbing. On the one hand, having several factories supporting us give us much free choice meeting customers' different requests, on the other hand, we can guanrantee lead time
C&N Aquatherm shop photo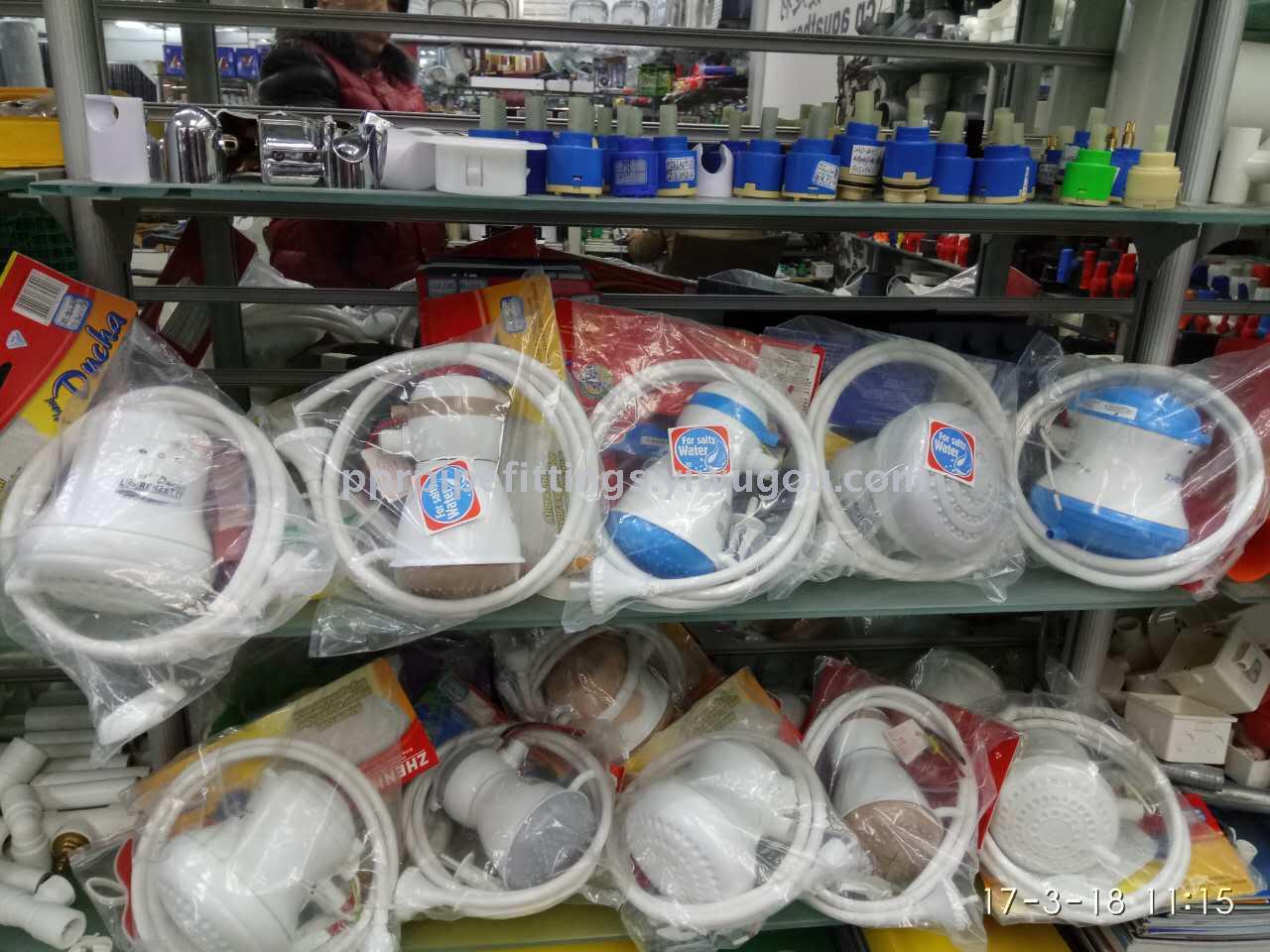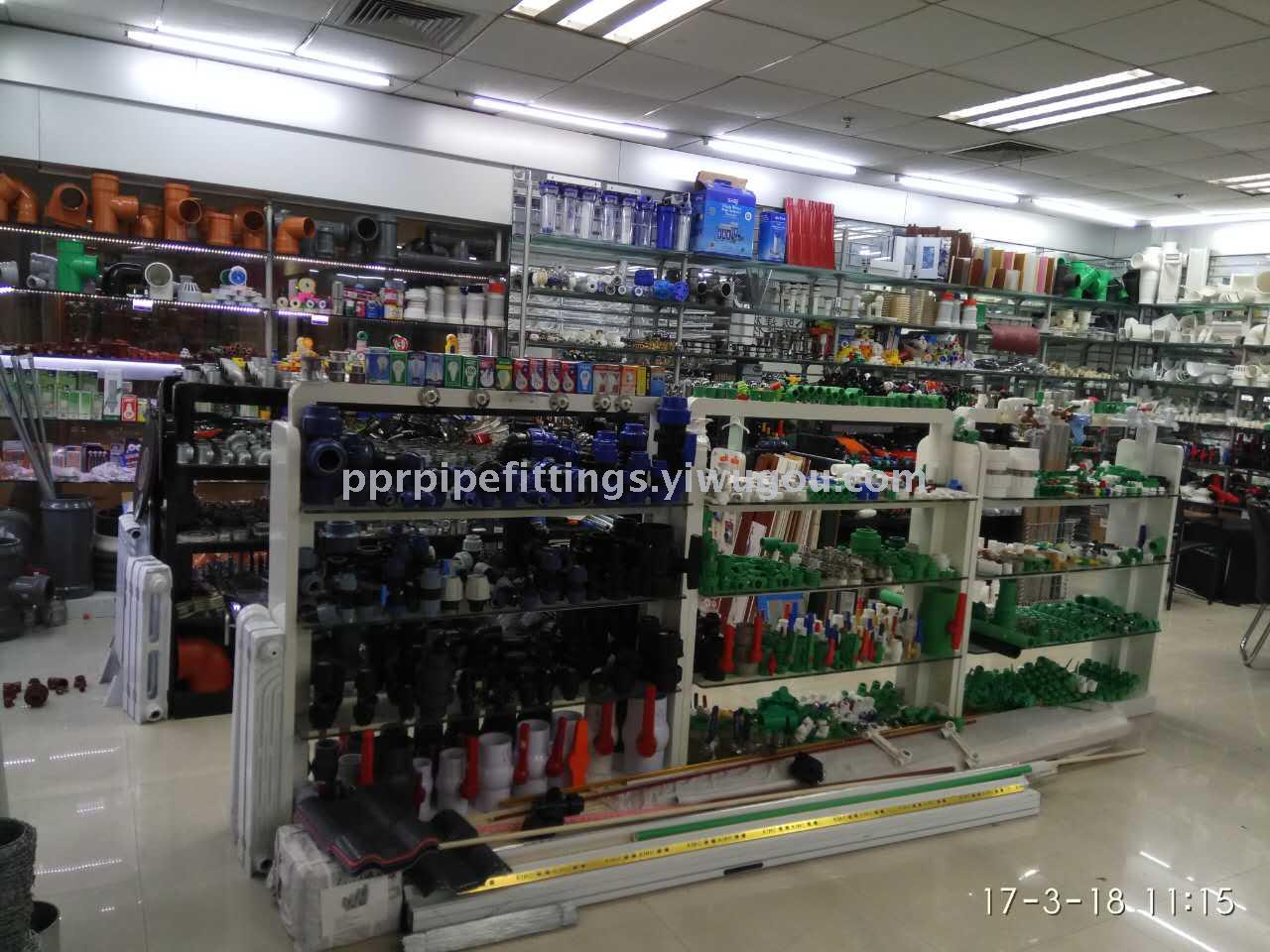 skype: jackyang535/robinhao723
QQ:359934365/403398859
contact: Jack Young Robin Hao
Wechat:jackyang535/haochunfang
Tel:15205799916(jack)
13606566995(jack)
15825783012(robin)