Product Description
elastic band, usually knitting elastic cord, woven tighten belt, jacquard elastic band, medical elastic band, non-slip elastic band, mainly used in clothing, home textile, sports medical care, shoes and other industries.
Knitting elastic cord, woven tighten belt, 3mm-20cm, widely used, such as mask rope, protective clothing, headgear, booties, etc., with narrow 1cm or less. 1CM-5CM, the above is mainly used in clothing and apparel. More than 5cm is mainly applicable to shoes, outdoor products, etc.
Flat tightening straps, 3-25MM, more than 100 colors to choose from. Material: Polyester, polypropylene, gold and silver silk, cotton and other materials, widely used in masks, goggles, protective clothing, clothing, sleeves, toys, bags and so on.
Jacquard elastic band, 1CM-20CM, can be made of all kinds of materials, polyester, cotton, rayon, nylon, metallic yarn, etc. Elastic Silk has LaTeX and spandex. It is commonly used in underwear, sportswear, headband, etc. Jacquard graphic, color, any customization.
Medical elastic band, 5CM-50CM, mainly used for medical treatment, protection, medical equipment, corset belt. Air permeability, strength and elasticity can be customized.
Non-slip elastic band, latex silk non-slip, silicone non-slip. Suitable for underwear, trousers, women's socks, women's sport undergarment. Non-slipping is good, skin-friendly and environmentally friendly.


Advantages of MH sticky banner:
1) complete variety and stable quality;
2) large capacity, // month, fast delivery;
3) OEKOTEX-100 certification;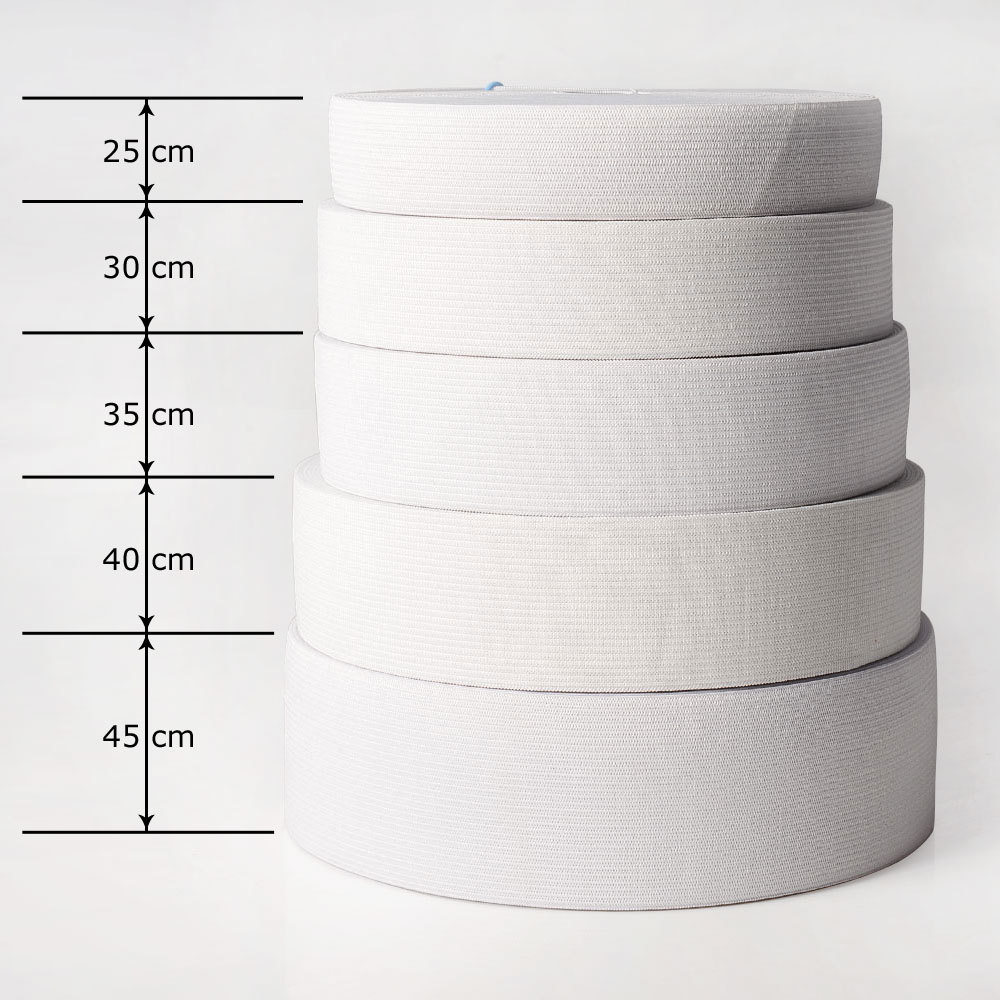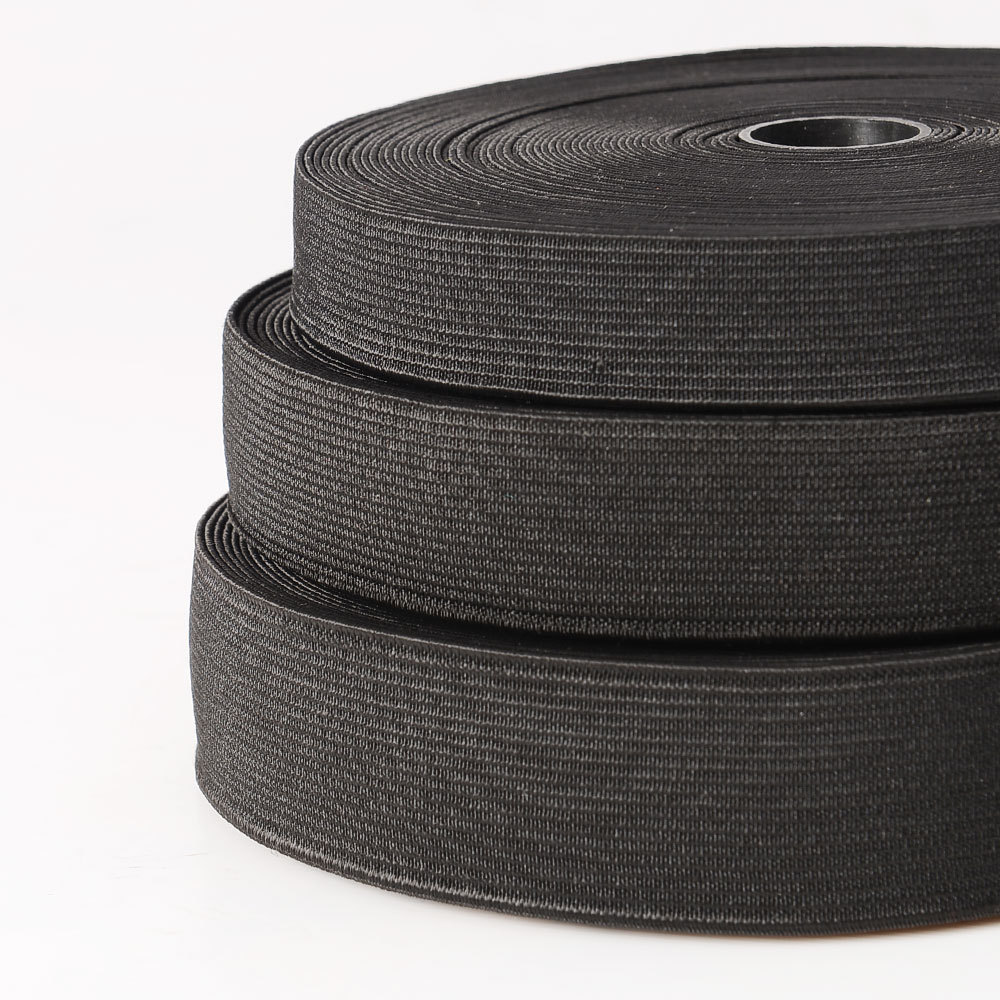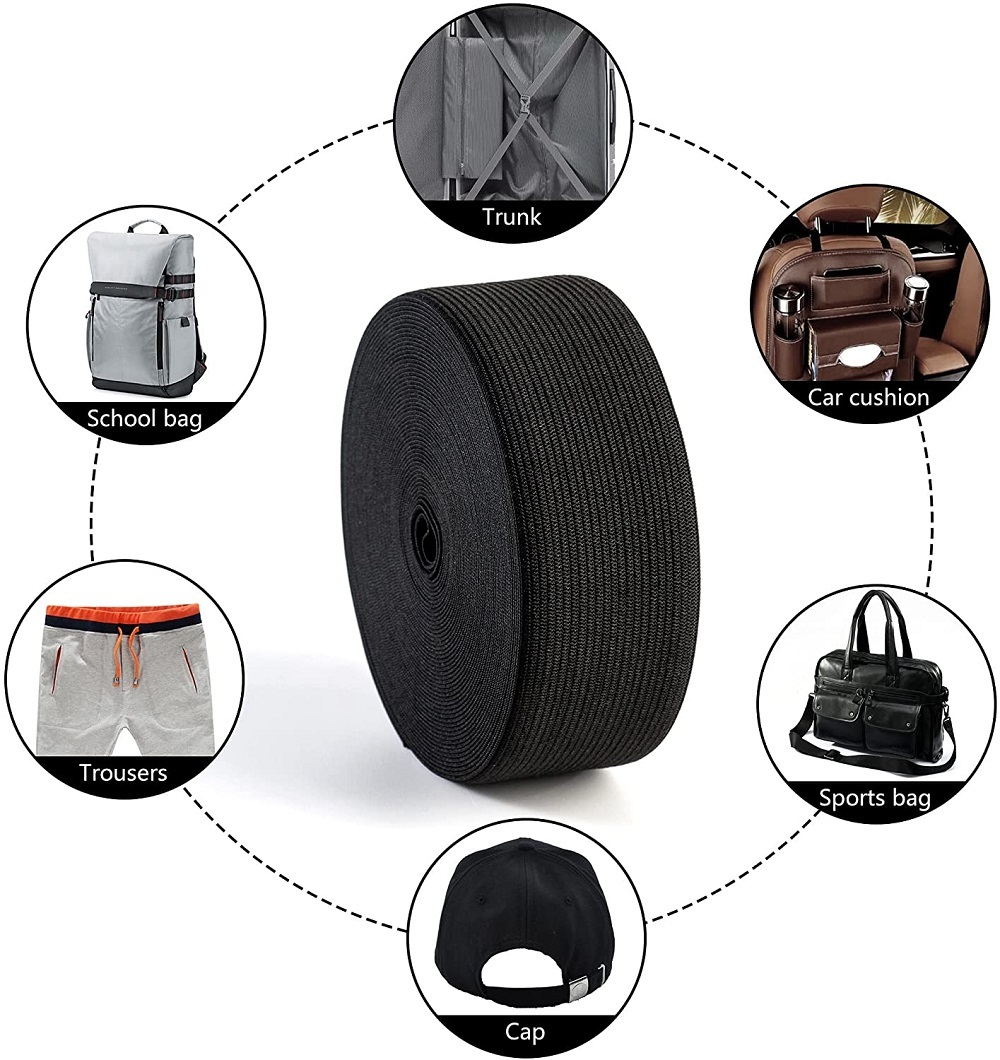 packaging

other specifications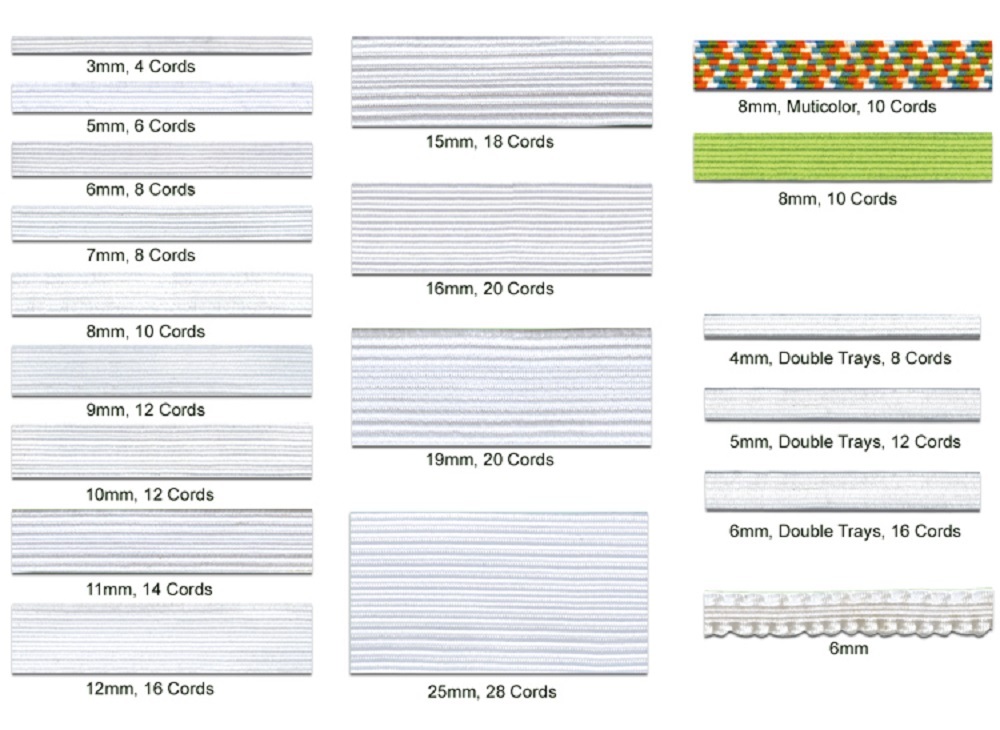 ningbo mengheng ribbon factory has a full set of ribbon workshops (300 sets of ribbon equipment), post-treatment workshops and inspection and packaging workshops.

Ningbo mengheng product delivery is fast, quality assurance, please feel free to choose.
Certificate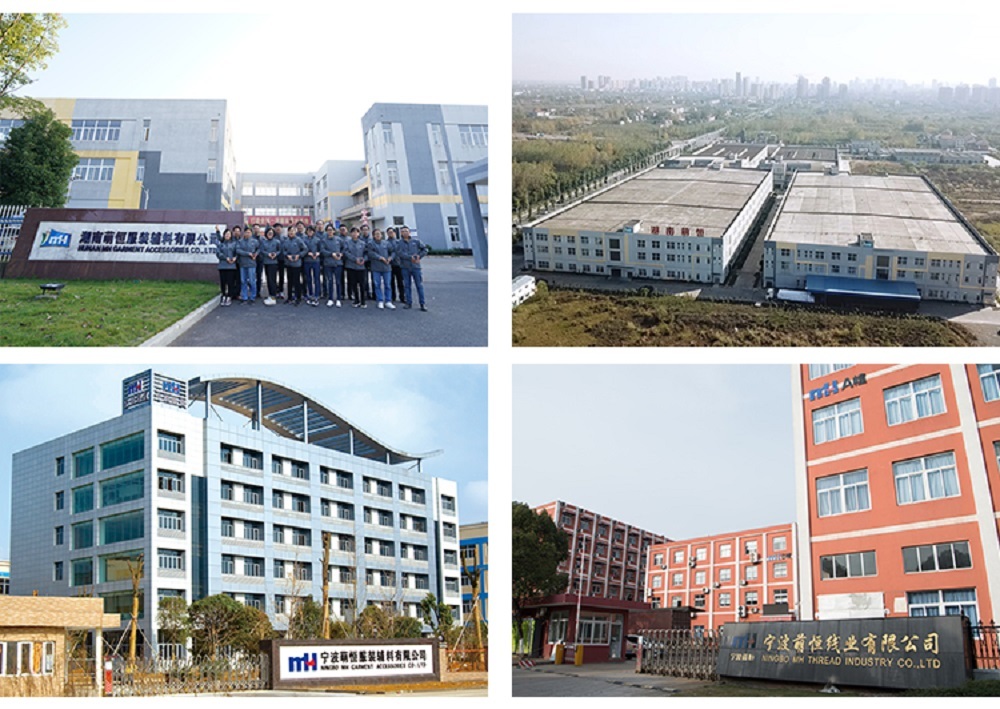 ningbo mengheng specializes in producing various specifications dacron thread, polyester bag polyester, polyester cotton, Bale sewing thread, high resilience, bonded thread, overlocking stitch, polyester small coil; Polyester embroidery thread, Rayon embroidery thread, embroidery small coil, etc.
Welcome to the factory for on-the-spot investigation, quantity discount!
---
Enterprise display
ningbo mengheng company was founded in 1999, specializing in garment accessories and tailor supplies. After years of development, the company has established business relations with more than 150 countries. The main products include sewing thread, embroidery thread, zipper, ribbon, embroidery lace, buttons, lining cloth and other accessories and fabrics. At present, Ningbo mengheng company has nine factories distributed in three industrial parks, with production lines, lace, ribbon and other products.
Ningbo mengheng company has three line factories, covering an area of 120,000 square meters and 820 employees. It has high-standard production equipment and strict production management system. Mengheng factory produces 2500 tons/month of sewing thread annually, embroidery thread 400 tons/month. The company has advanced sewage treatment center and water recycling system, dedicated to energy saving, environmental protection and green production, and has passed the certification of ISO90001:2015,ISO14001:2015,ISO18001:2007 and Oeko-tex 100.
Therefore, we can provide customers with high-quality products and reliable services.
Ningbo mengheng sincerely thanks customers for their trust. He will adhere to the principle of customer first, make continuous efforts to build a kingdom of garment accessories, and continue to devote himself to providing global customers with complete categories, reasonable prices, timely delivery, suitable quality auxiliary fabric products.

General Department of Ning Bo Meng Heng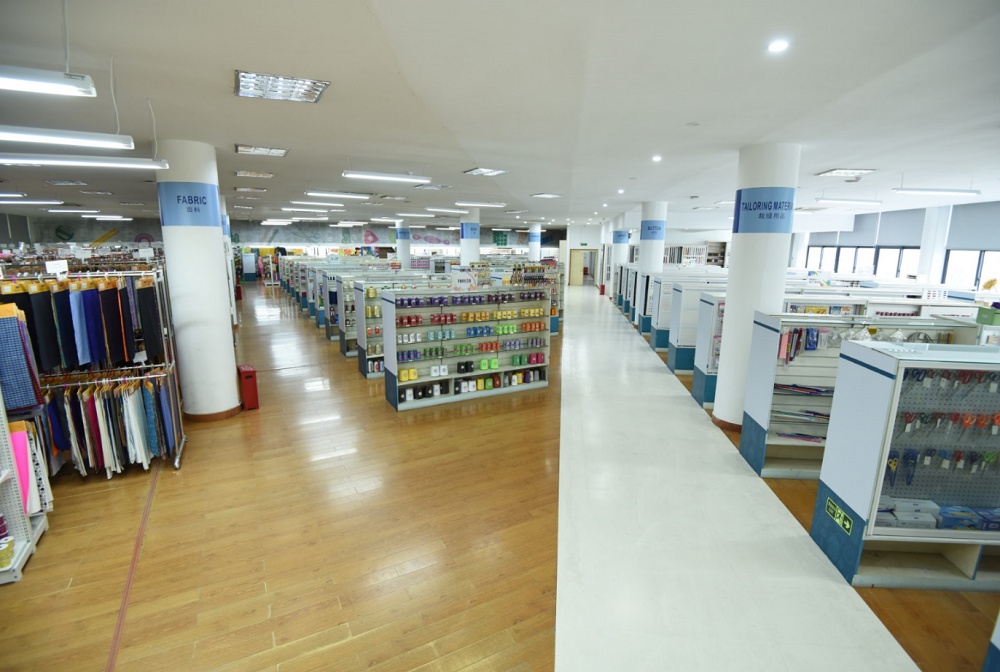 Real scene of the factory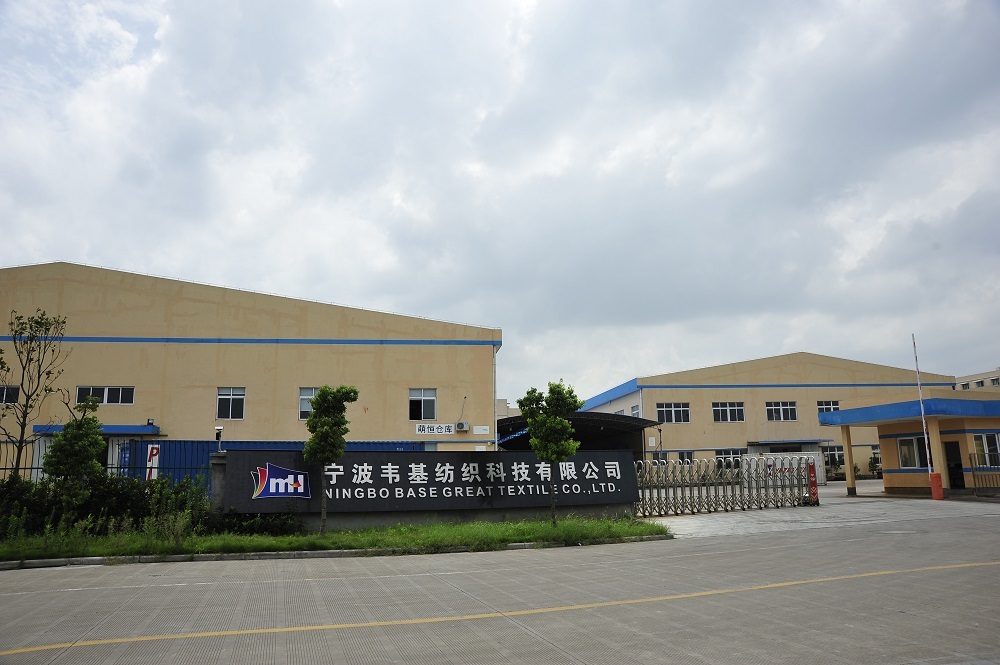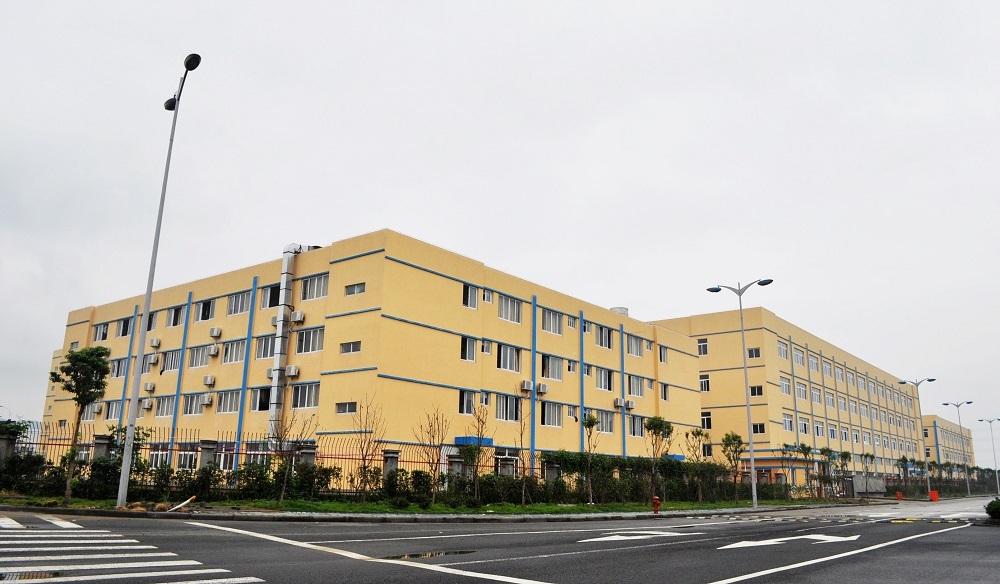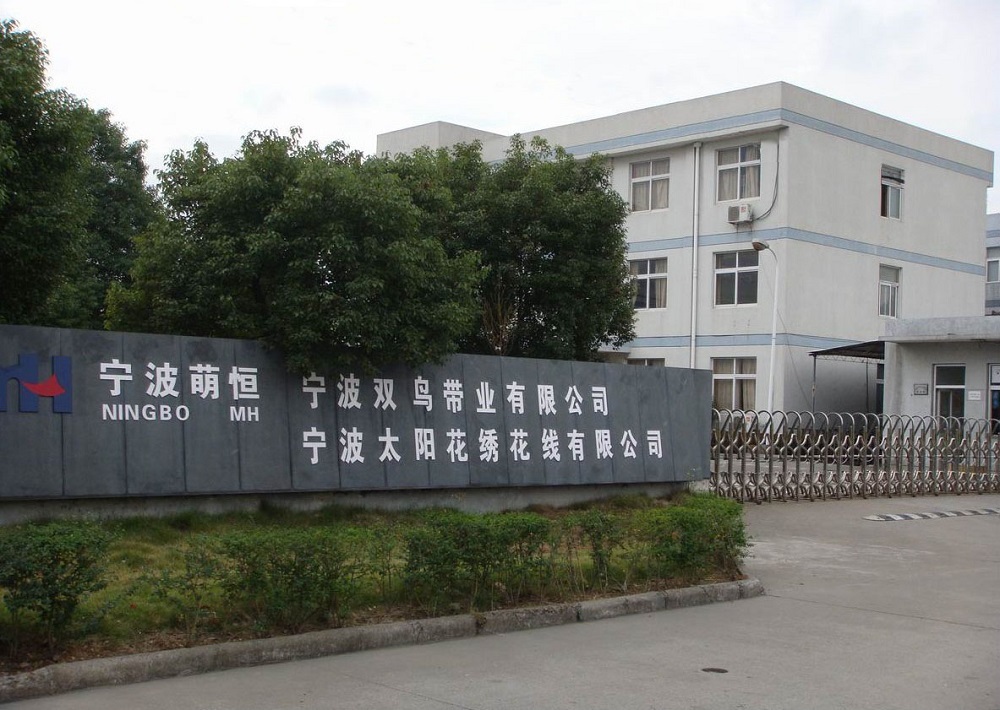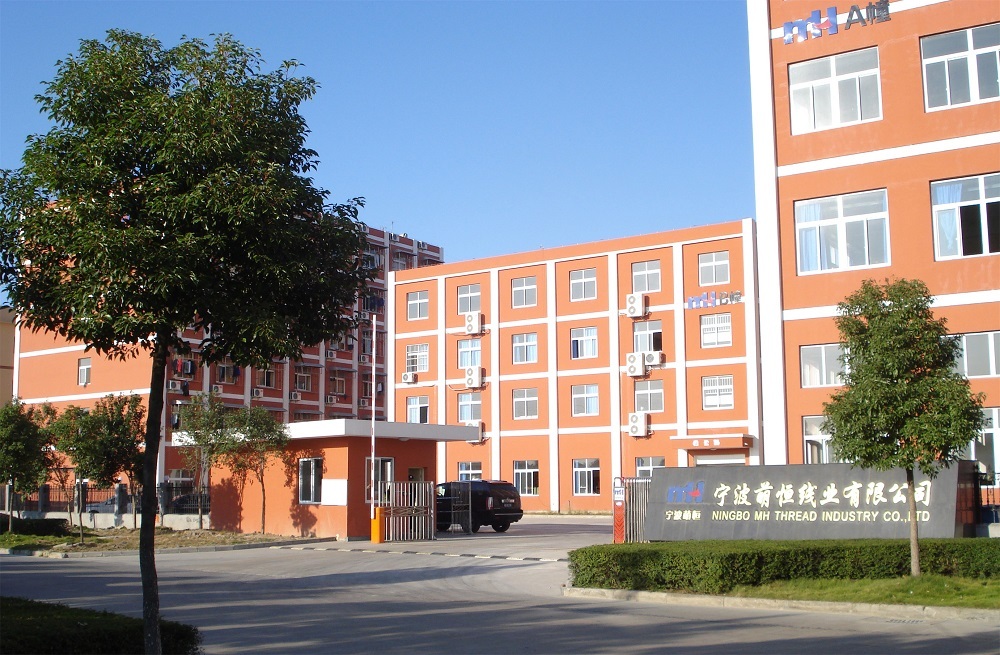 Warehouse Real scene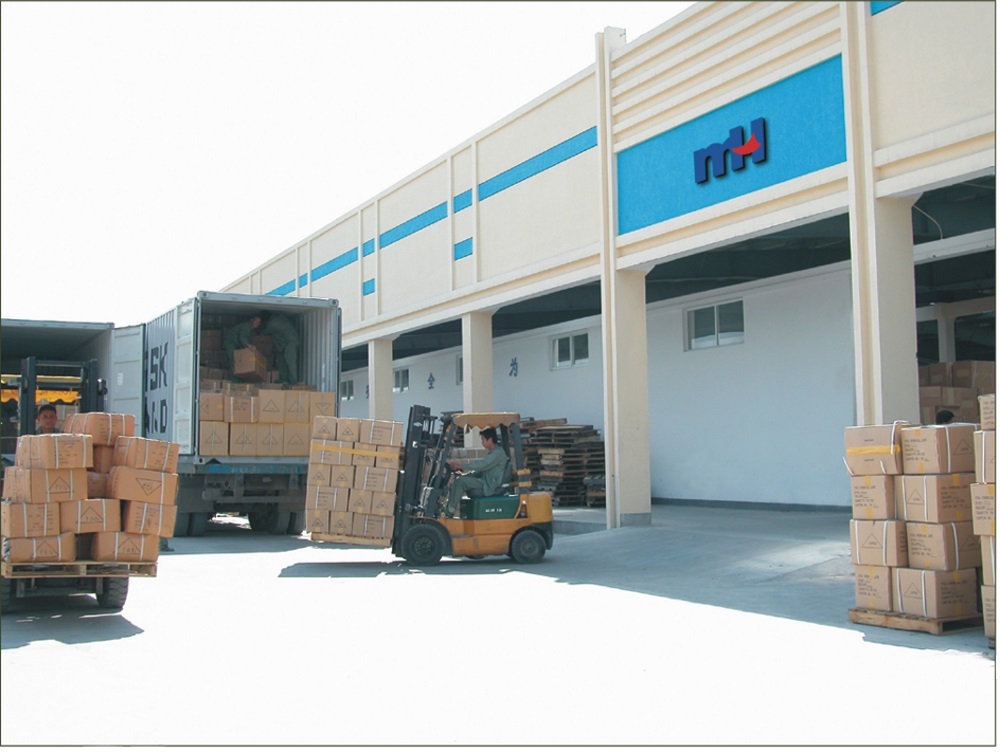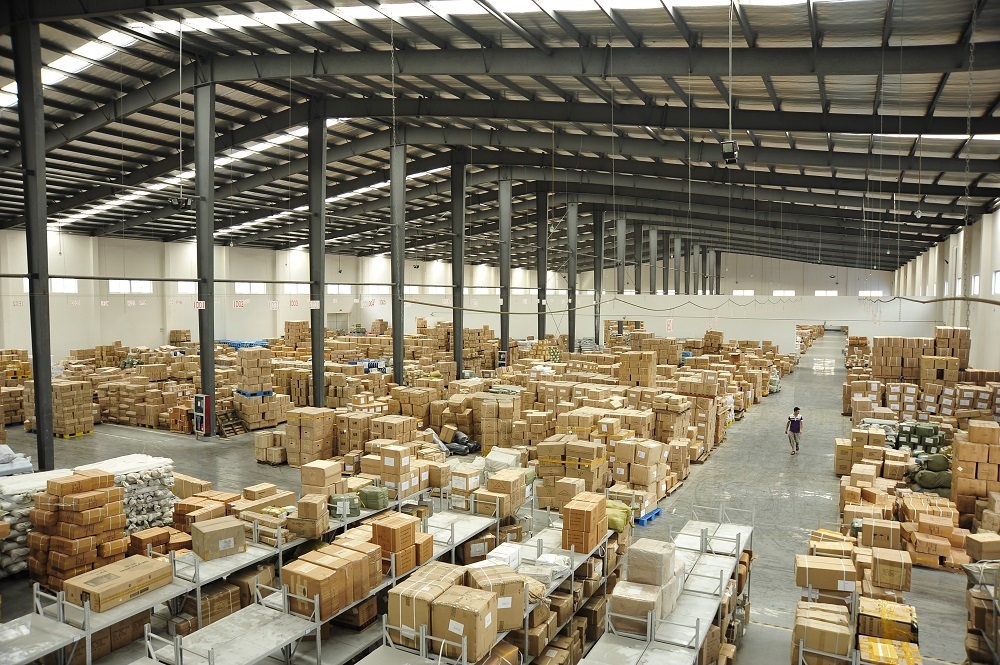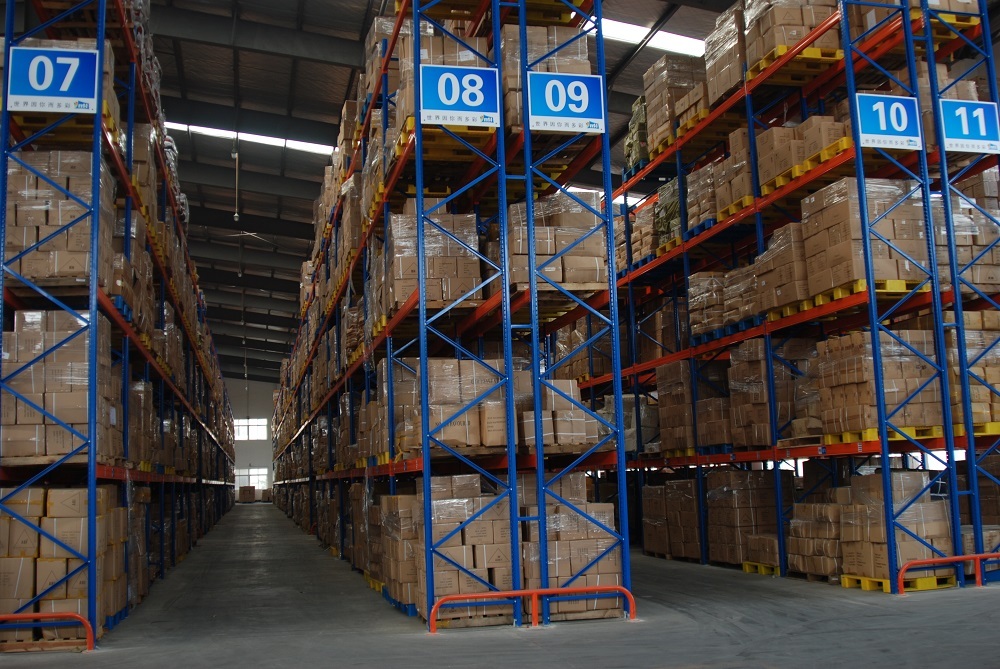 machine Equipment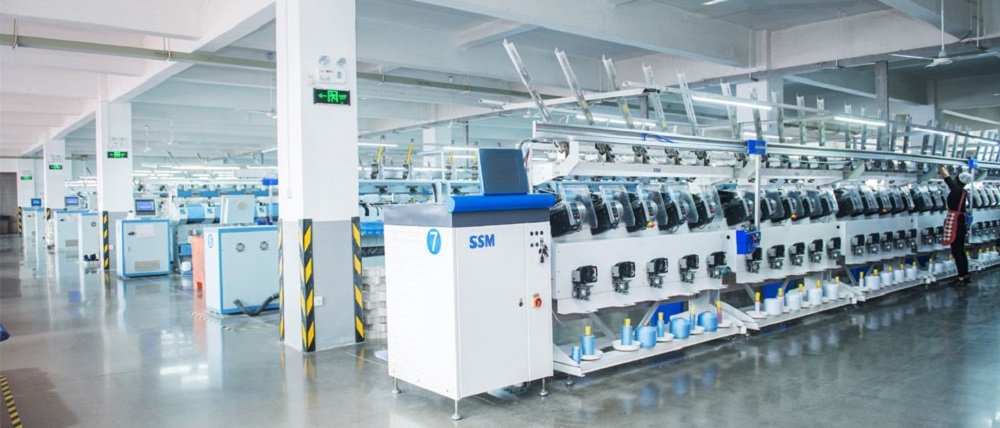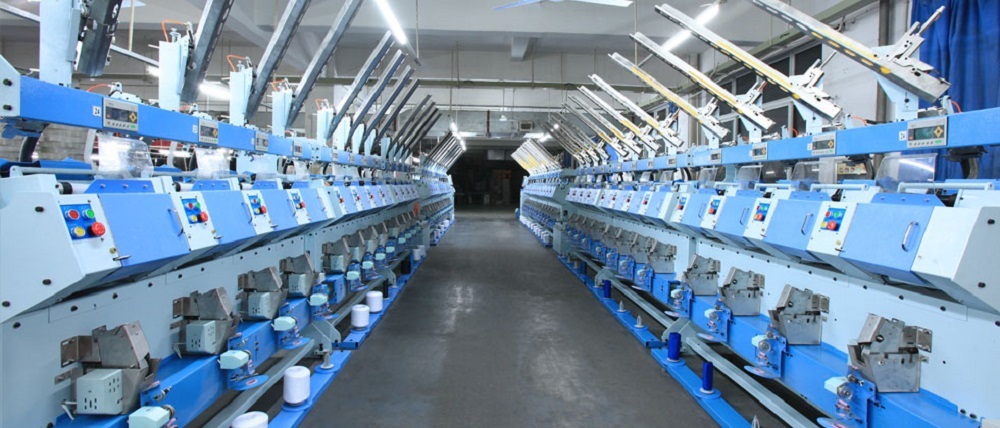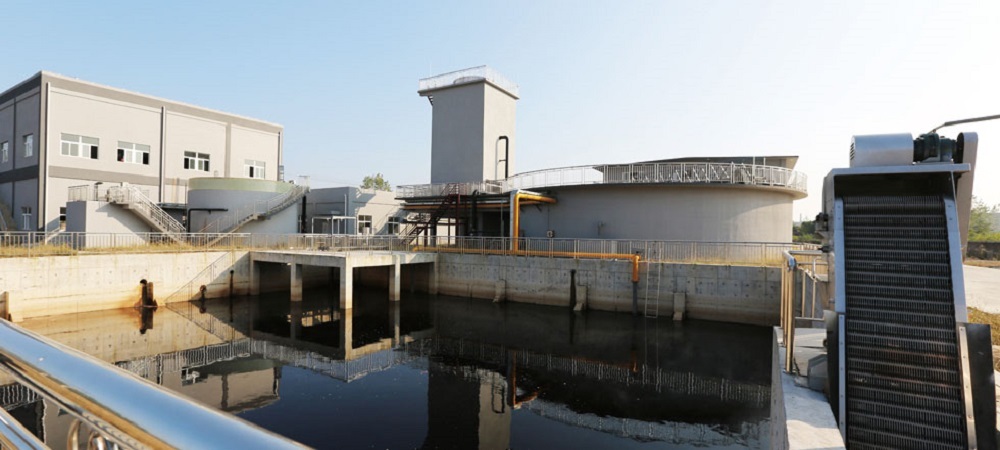 ---
yiwu stores
real scene of Yimen store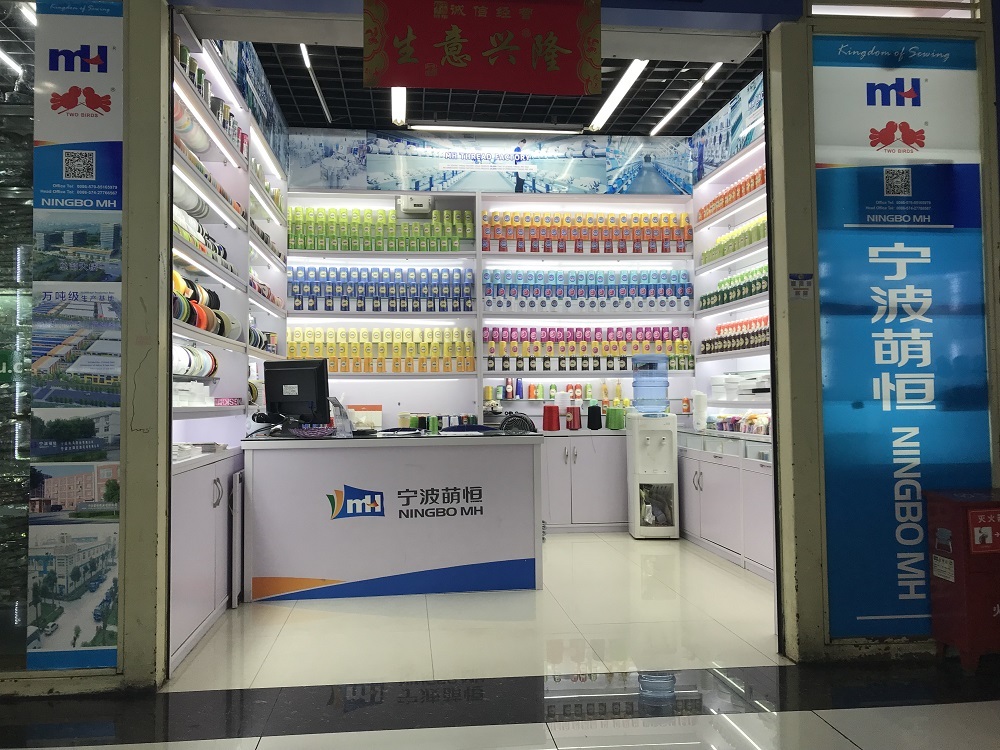 yiwumen store contact style and location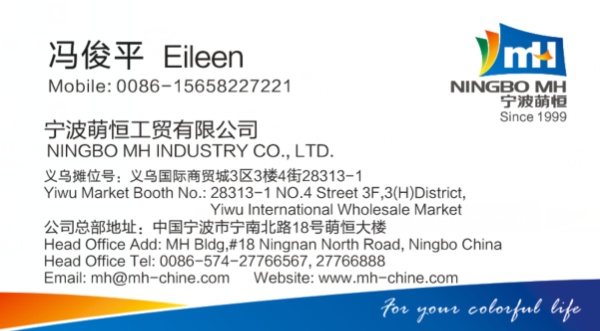 contact: Feng Junping (MS.)
mobile phone number: 15658227221 (same number as WeChat)
store phone number:86-0579-85165979
store Address: 28313-1, 4th Street, 3rd Floor, District 3, Yiwu International Trade City
ningbo mengheng headquarters
telephone: Manager Ma
address: No. 18, Ningnan North Road, Yinzhou district, Ningbo city, Zhejiang province
for more products, visit the company website: www.mh-chine.com