This product is for the entire set (with accessories) price. But does not include batteries.
This product is finely handcrafted, convenient and durable, elegant, and easy to carry.
Features: fully functional, easy to use. Color: according to customer order.
Packing: according to customer order.
LOGO: Printing, thermal transfer, laser, electro-erosion, printing, and so on.
Application: home, travel, car, outdoor, picnic, camping, hunting and so on ... Especially the climbers use.
Include a plastic binoculars. A flashlight , drinking bottle. Whistle with compass and thermometer. Stainless pocket knife ...
OUTDOORS SERIES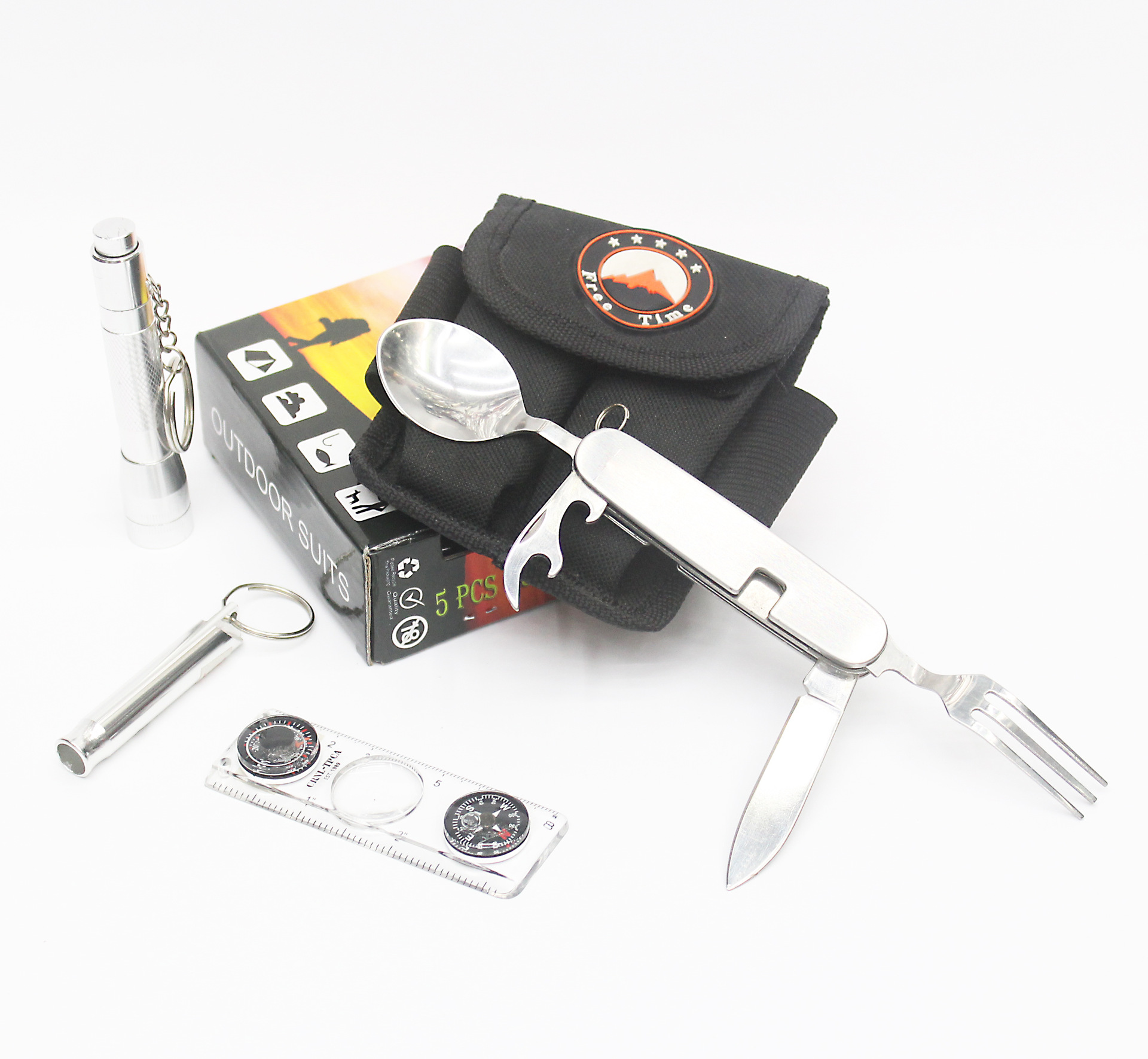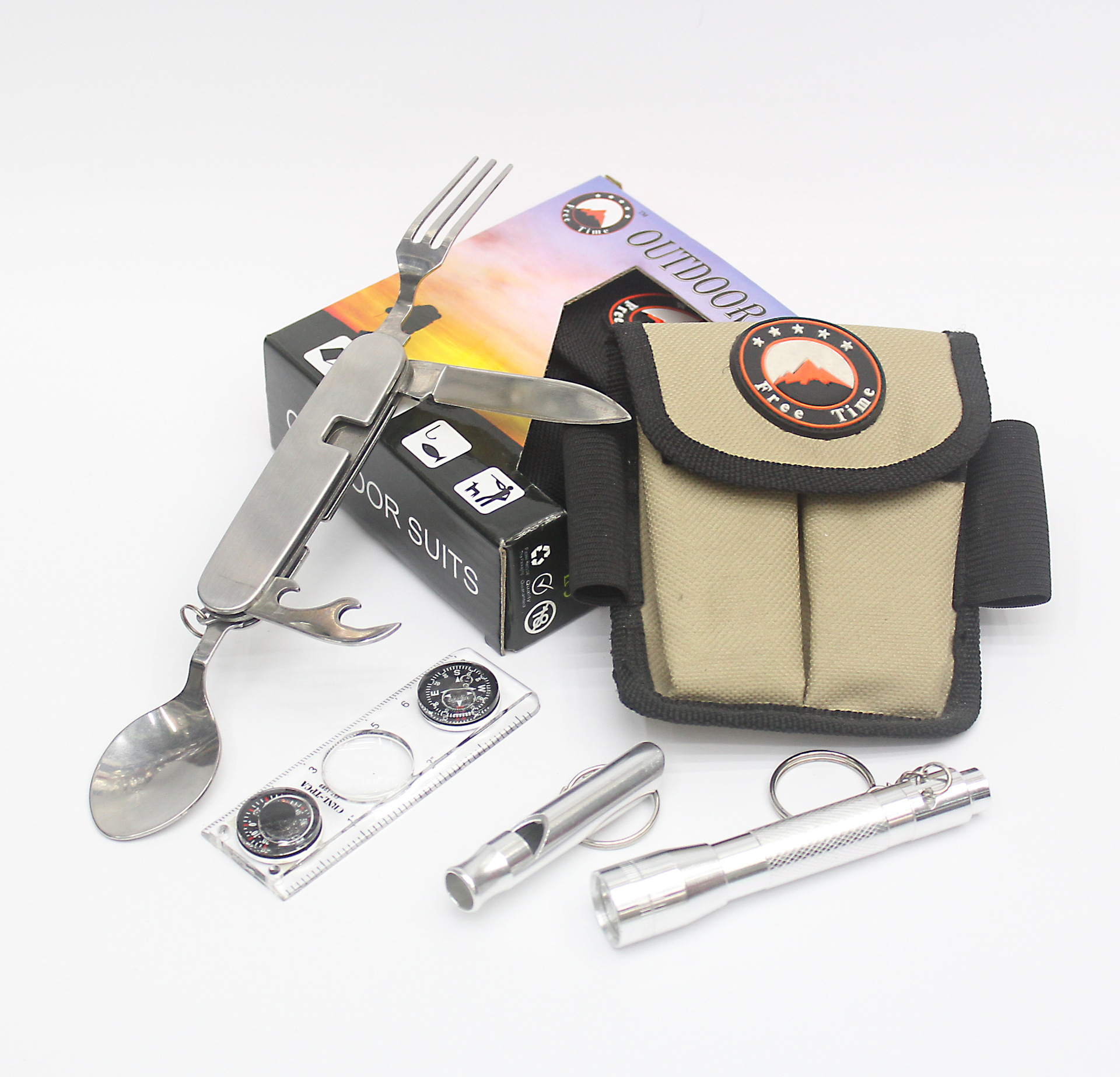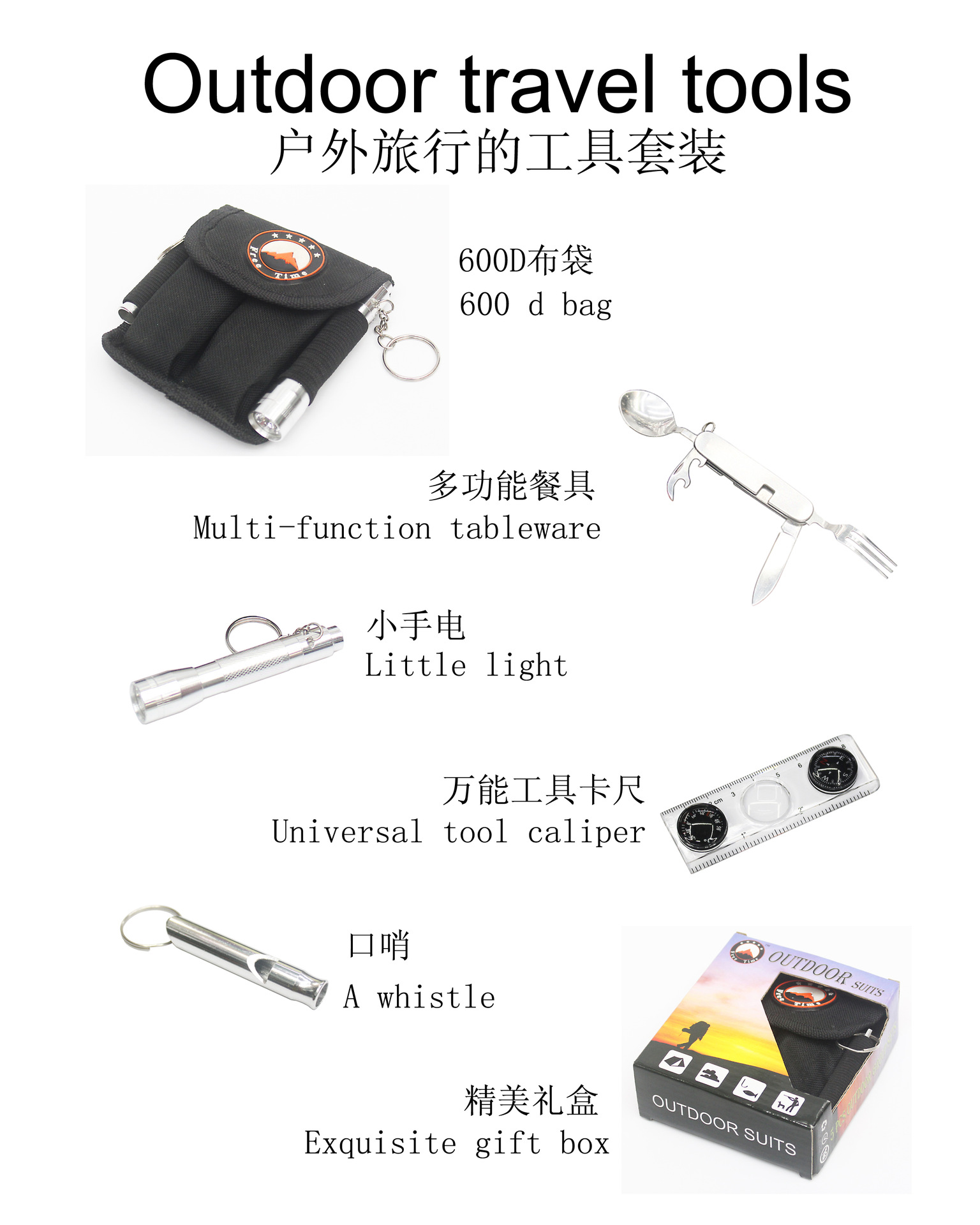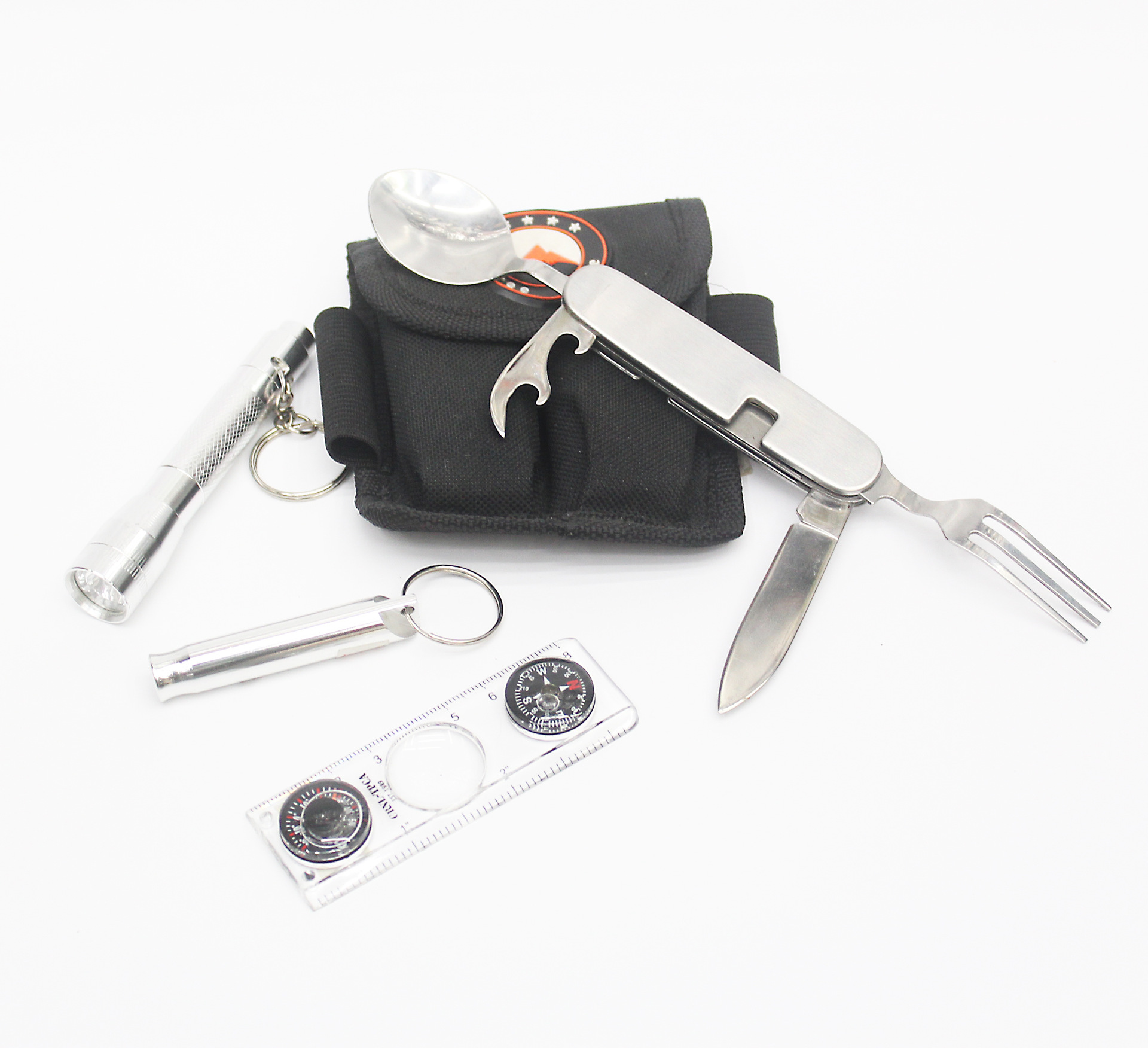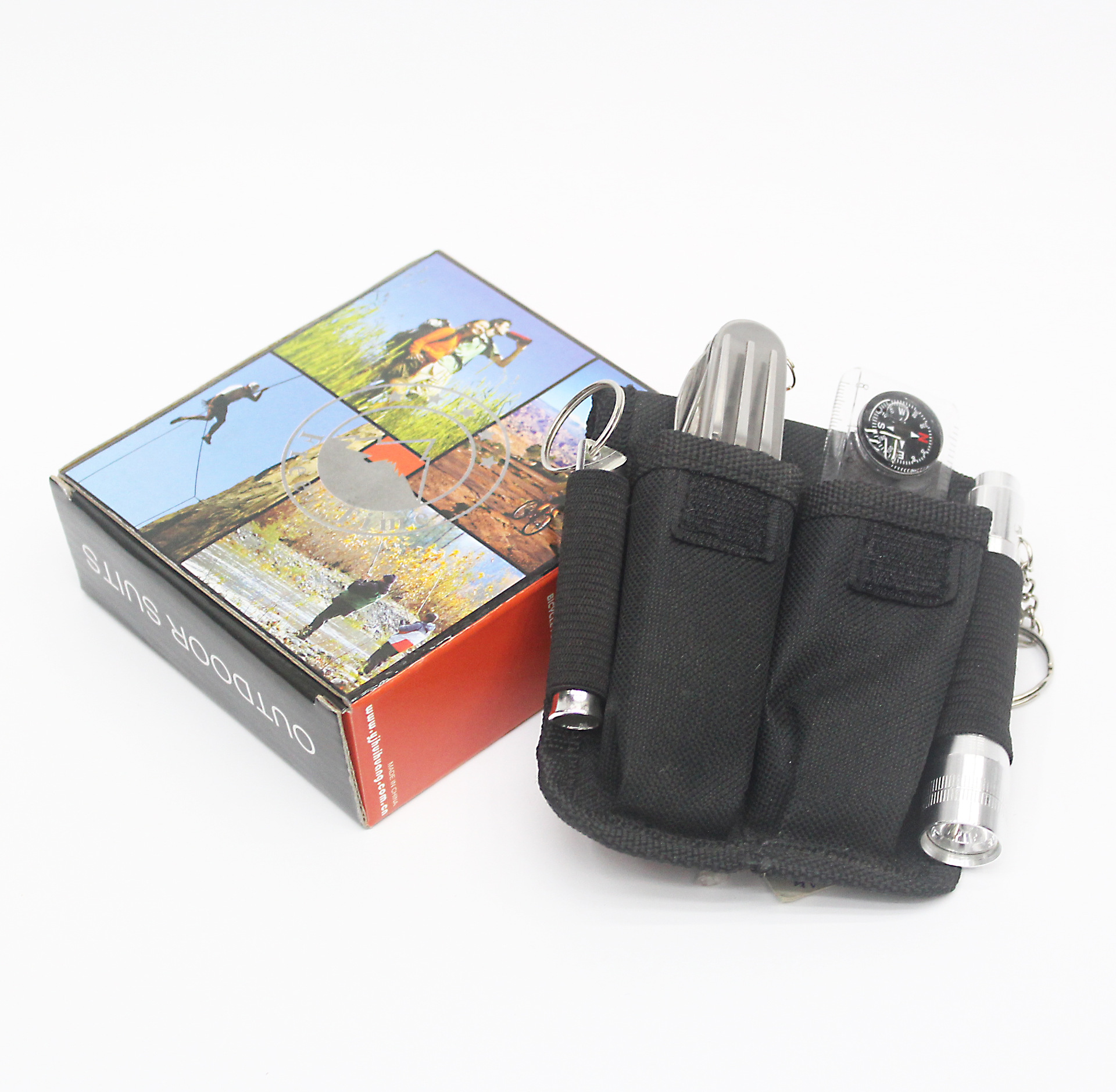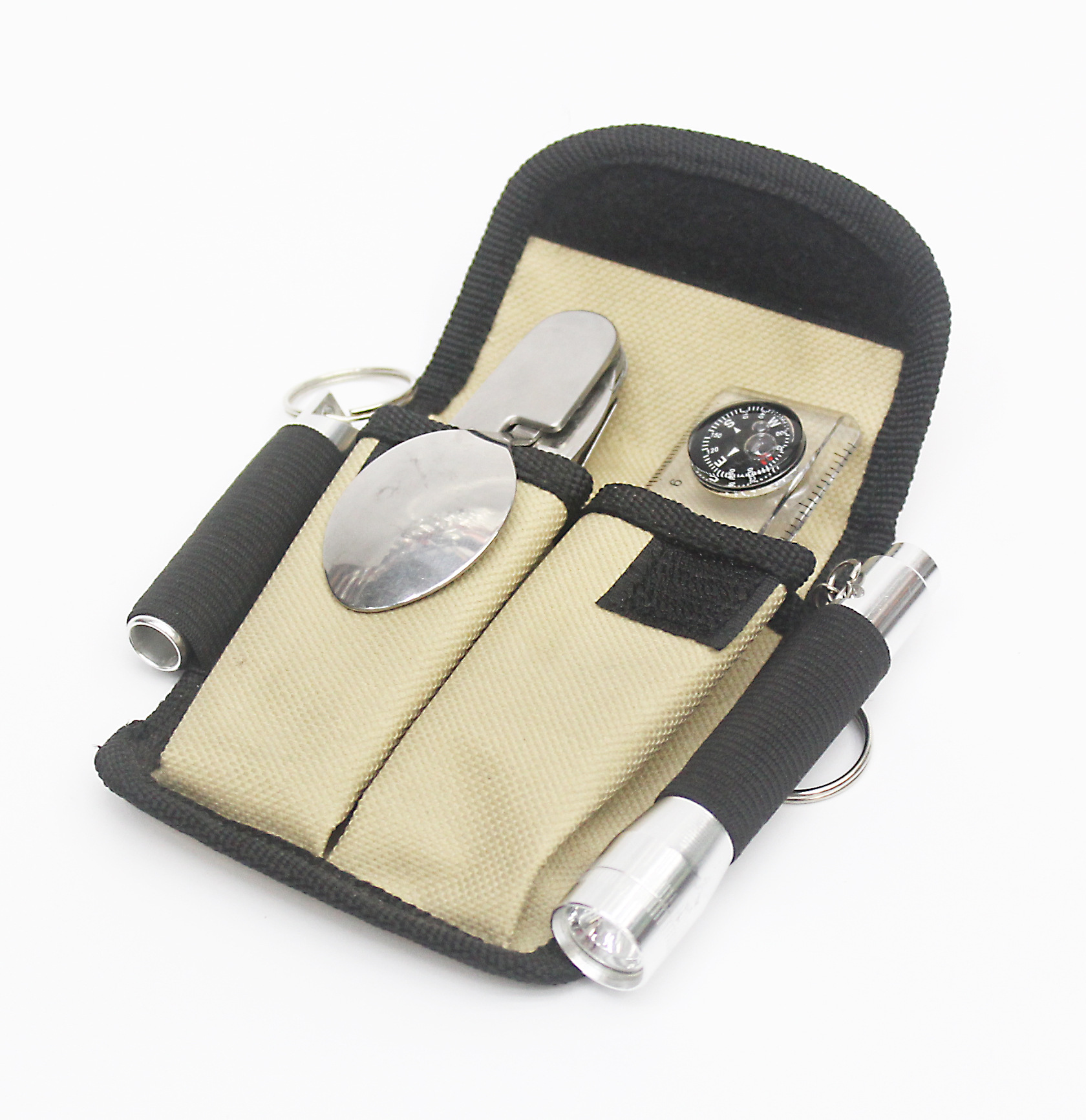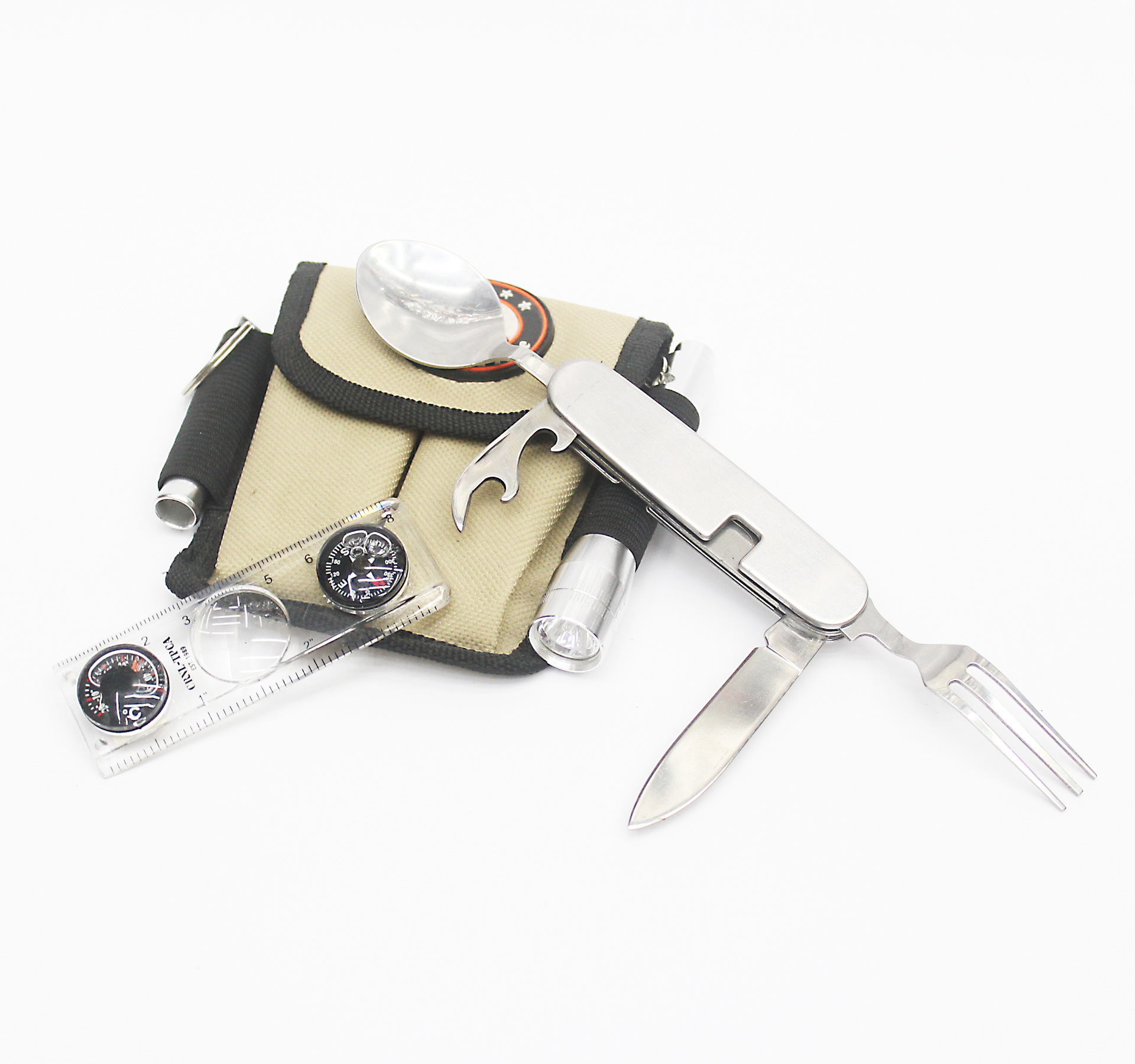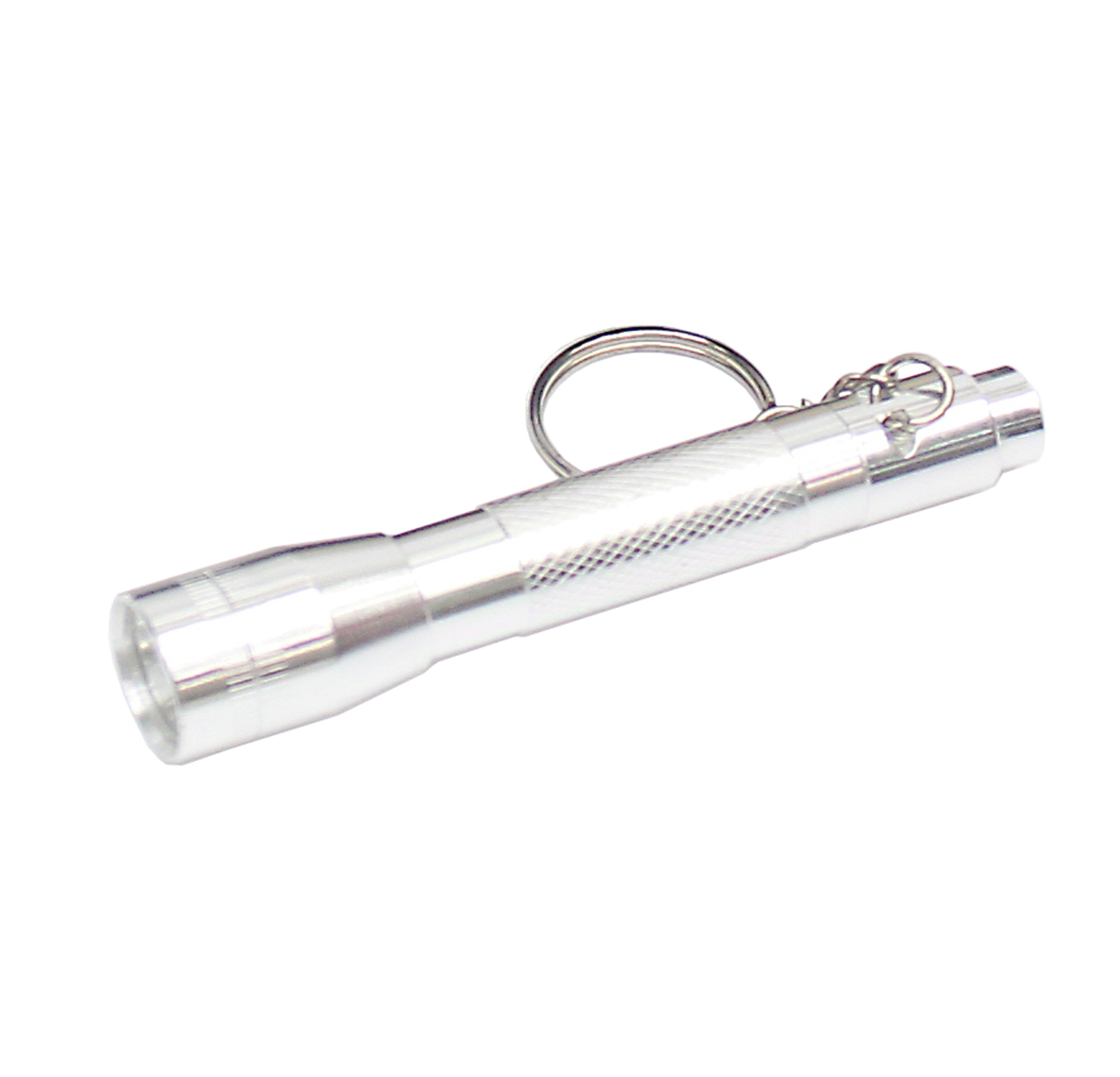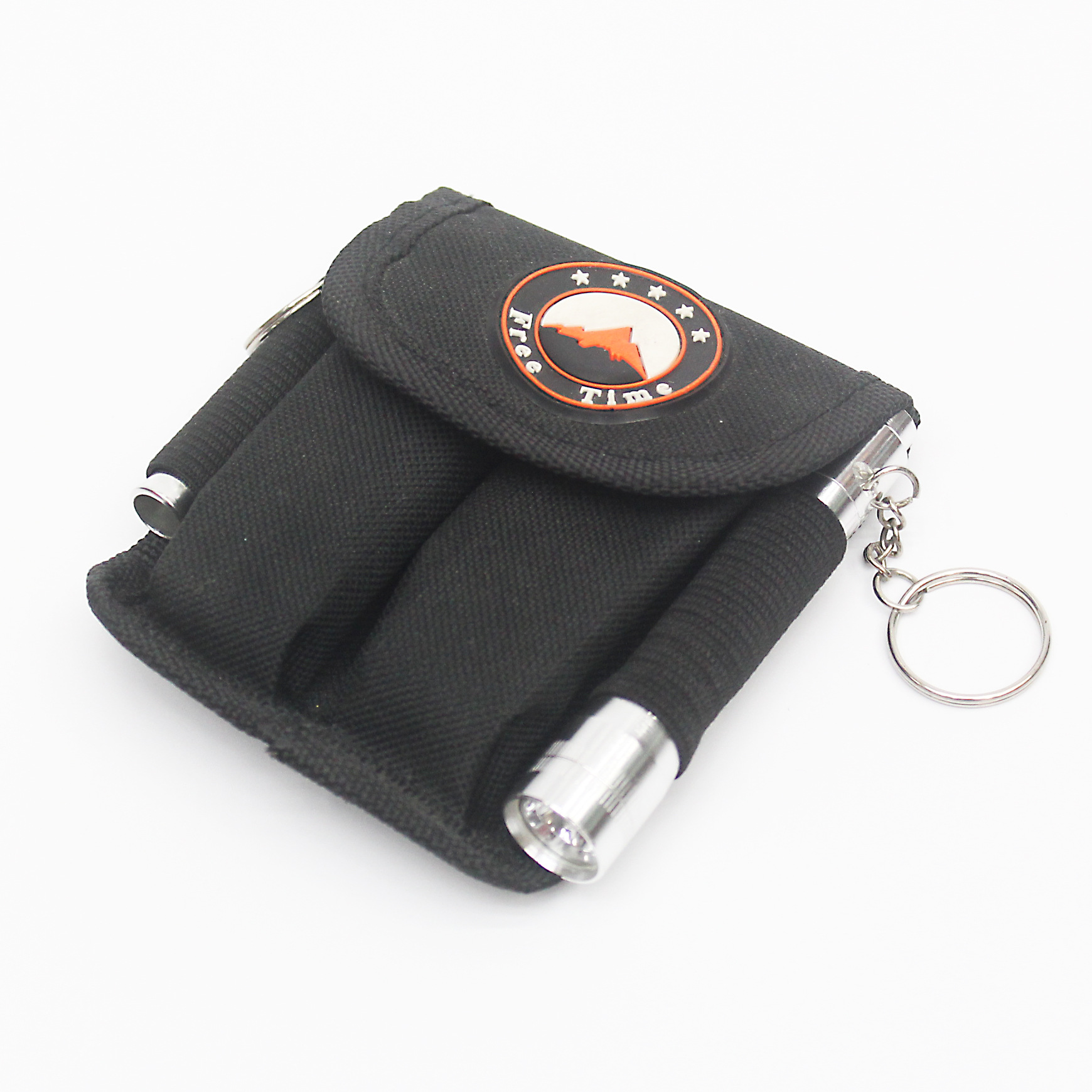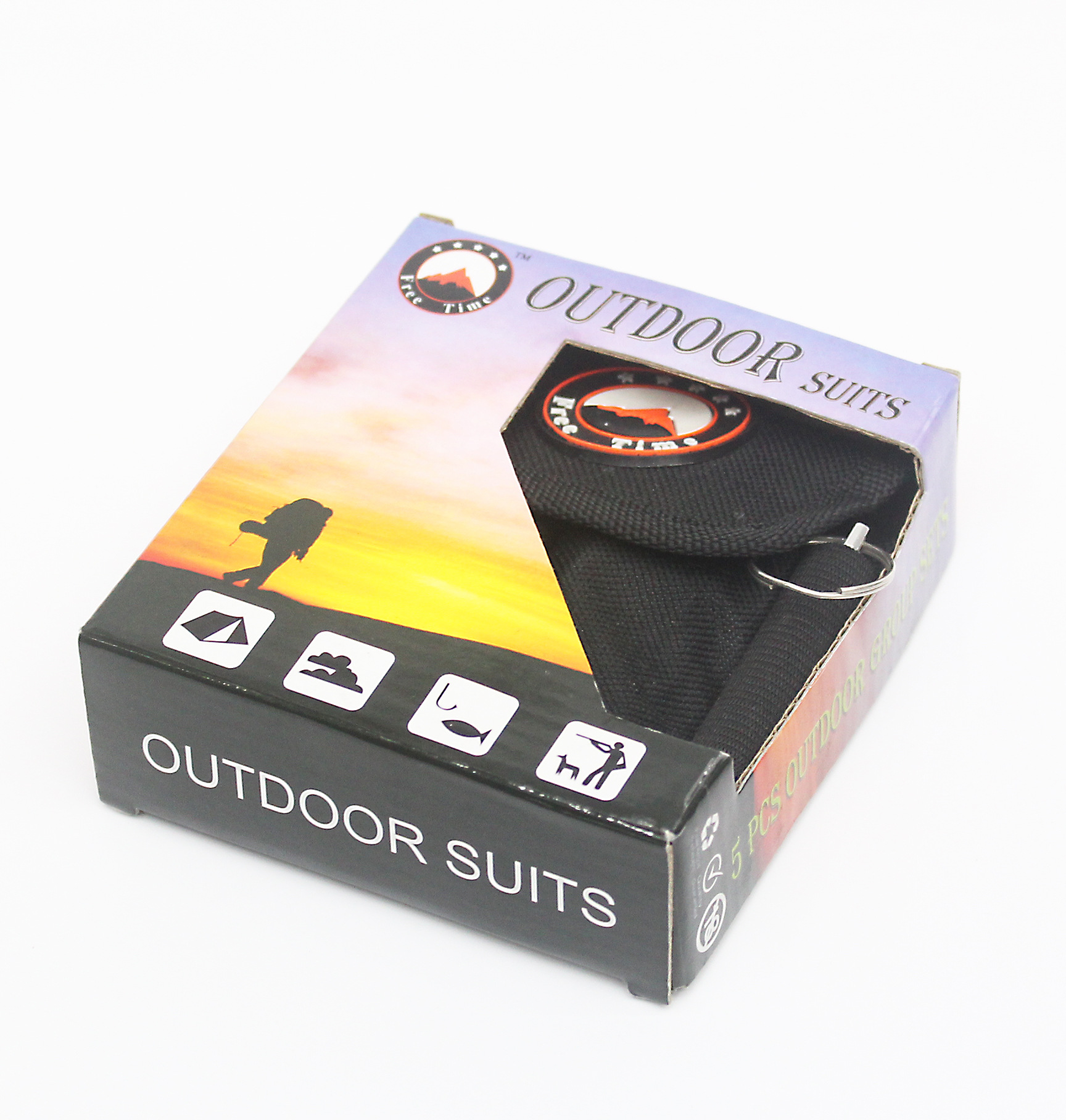 Product description ***
1) product at factory price exclusive of tax, plain packaging.
2) prices do not include LOGO fees. If requested for an additional charge.
Conventional screen printing LOGO:0.10/1 color/1 (total less than 1000 by 1000 terms)
Conventional laser LOGO:0.20/1 (total less than 1000 by 1000 terms)
Conventional heat transfer LOGO:0.10/1/1 (total less than 1000 by 1000 terms)
General Electric erosion LOGO: 0.10-1 (total less than 1000 by 1000 terms)
Conventional print LOGO:0.10/1 (total less than 1000 by 1000 terms)
3) product prices may change due to the amount. According to the actual number of floating price. and product requirements.
4) samples if required. fees we charge samples. sample quote higher prices than products. under the order form we will refund sample charges of ordering products.
5) if required for proofing. determine fees according to the actual situation. If you have any questions please do not hesitate to contact us!
Yangjiang brilliant industry
Yiwu, a brilliant outdoor camping equipment
Contact: Mr: 13575939313 Ms Shen: 13777914115
Tradelink ID:yjhuihuang
QQ: 376052760
Phone: 0579-85183898
Email: yjhuihuang@21cn.com
Yangjiang---"China cutlery capital", tools with sharp, beautiful, durable known all over the country, popular all over the world. This company established Yu 1992, has specification of production plant, strong of technology power, rich of management experience. perennial is committed to production sold both at home and abroad of high-end various knife, camping Saber, gift suit, meals knife, multifunction knife, scissors, kitchen cut, outdoor tableware, gear, multifunction clamp, variety hardware tool products, for more close General customer of needs, receives market information, now Zhejiang Province Yiwu established Office (Yiwu brilliant outdoor camping appliances firm), (Yangjiang brilliant trade limited) Efforts in promoting products, and for foreign customers to purchase Chinese-made goods. Our tenet: you and I together, create brilliant. Customers are welcome to strong support and valuable advice!